Chocolate is a big deal. When we want to say "thank you," "sorry," or "happy birthday" … the list goes on, many of us head to the store to find the perfect sweet treat to say it with. And for the most part, you can guarantee that the gift will be well-received. Research suggests that in 2020, more than 268 million Americans munched on chocolate and other candy. And in 2021, the market was valued at more than $113 billion.
But while chocolate brings many of us joy, it does come with a downside. Most of it is made with cow's milk, which is a product of the dairy industry. The latter is associated with cruel, industrialized factory farming practices and environmental issues, too. However, there is a way to enjoy chocolate without cow's milk—nowadays, there are plenty of vegan options on the market that are every bit as delicious.
To help you find delicious vegan chocolates, here are some of the best chocolatiers in the US offering dairy-free options.
1 Lagusta's Luscious
This popular New York-based, woman-owned brand has been working with small local farmers to produce quality vegan chocolates since 2003. To try them for yourself, you can visit its very own cafe in New Paltz, NY or you can order online. Choose from options like Maple White Chocolate, Salted Milk Chocolate (made with coconut milk), and Strawberry Balsamic Caramels.
try it here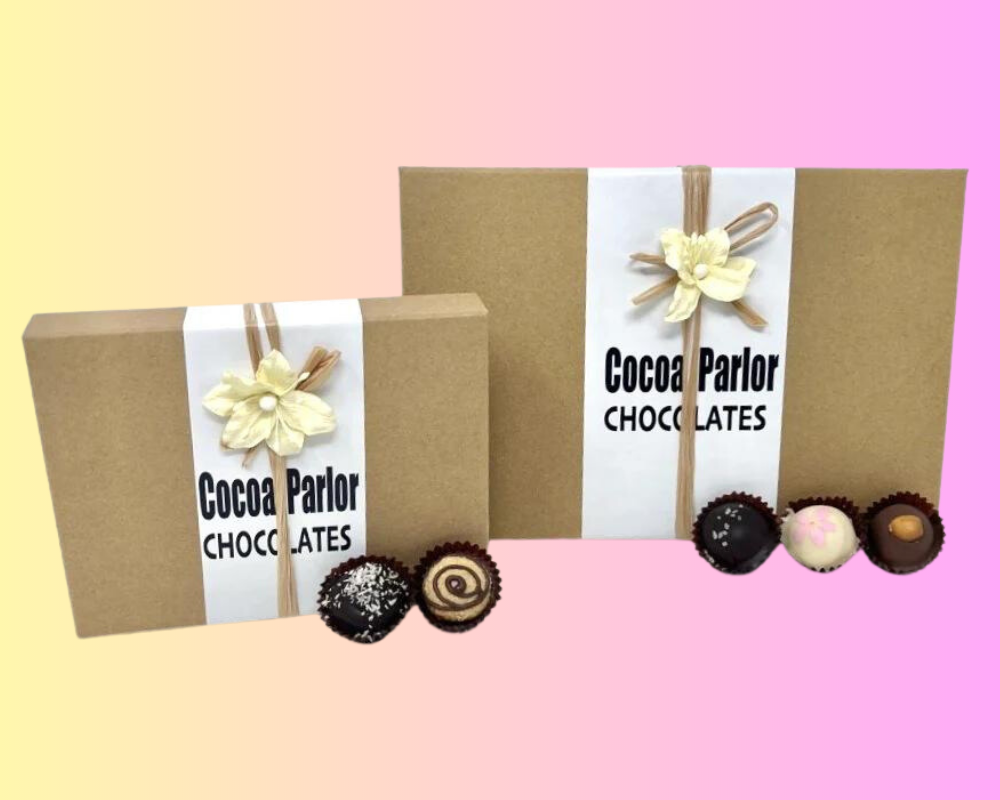 2 Cocoa Parlor
For premium, organic dairy-free chocolates in California, Laguna Niguel's Cocoa Parlor is well-worth a sample. Everything is organic, vegan, soy-free, gluten-free, non-GMO, but still, of course, delicious. For a special occasion, order the brand's 24-Piece Truffle Box, which comes filled with unique flavors like Cinnamon Latte, Cashew Caramel, and Strawberry Milkshake.
try it here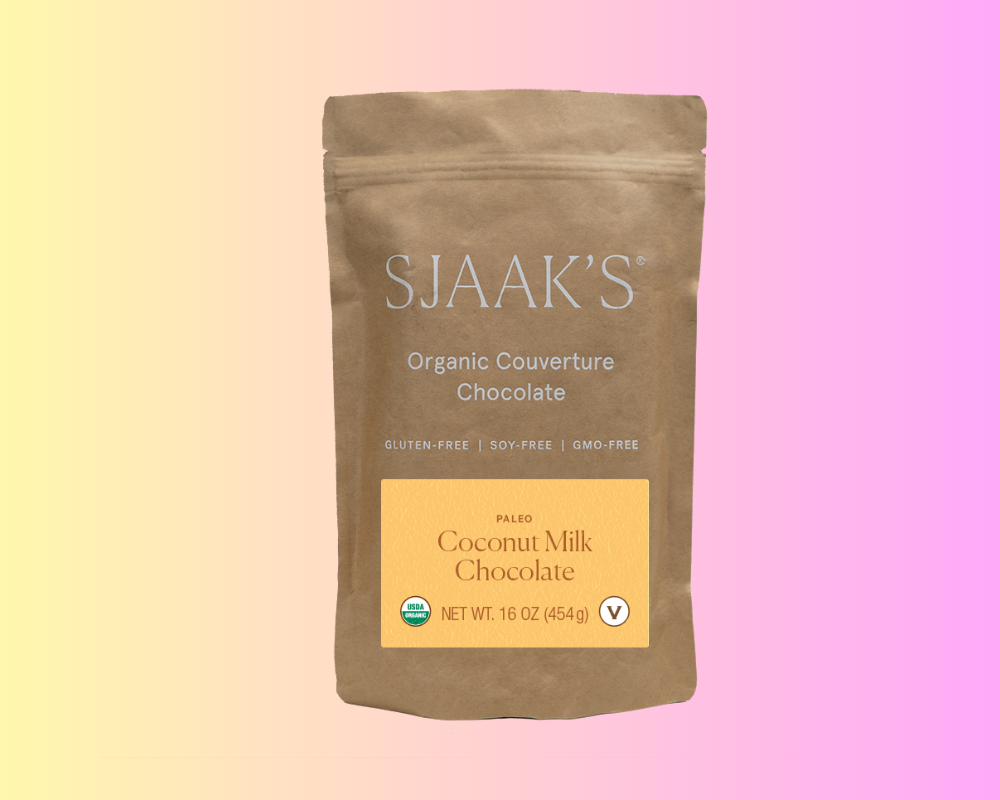 3 Sjaak's
Another California-based brand, this time in Petaluma, Sjaak's is also renowned for its tasty, hand-made, organic, vegan chocolates. If you prefer your chocolate bitter, then there's the 72% Extra Dark Chocolate 2oz Bar, but if you're more of a milky, creamy chocolate type of a person, there are options like the Caramel Melk Chocolate 2oz Bar and Paleo Coconut Milk Chocolate to choose from.
try it here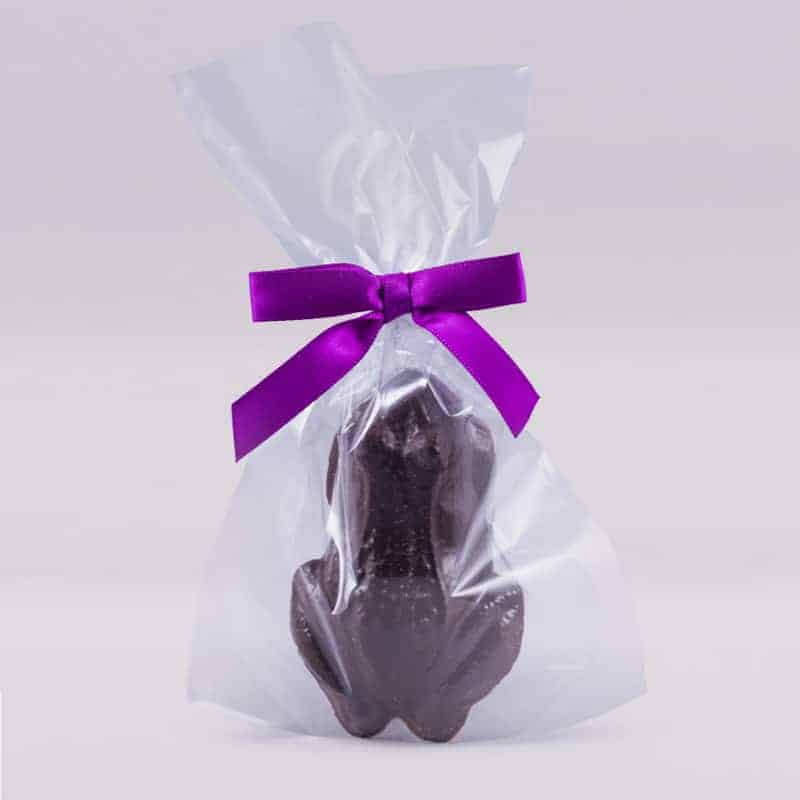 Amanda's Own Confections
4 Amanda's Own Confections
Amanda's Own Confections firmly believes that people with allergies should not have to miss out on great-tasting chocolate options. That's why all of its products are free from the top 14 allergens—plus they're vegan and kosher, too. For fans of the wizarding world, there are options like Foiled Frogs and Potter Frog. But if you prefer to keep things simple, there's also Amanda's Own, a delicious "decadent" chocolate bar, made with just organic cane sugar, unsweetened chocolate, and cocoa butter.
try it here
Rose City
5 Rose City
Back in 2002, Gene Bohensky fell in love with Belgian chocolates during a visit to Belgium. After returning to New Jersey, he decided to make his own version of the delicious, creamy, sweet treats, including a selection without cow's milk. Today, you can order a wide range of dairy-free options from his brand, Rose City, including the Vegan Tower Fantasy. The latter features six gift boxes of vegan chocolates (including cordial cherries and truffles) stacked together and wrapped up in a big gold bow.
try it here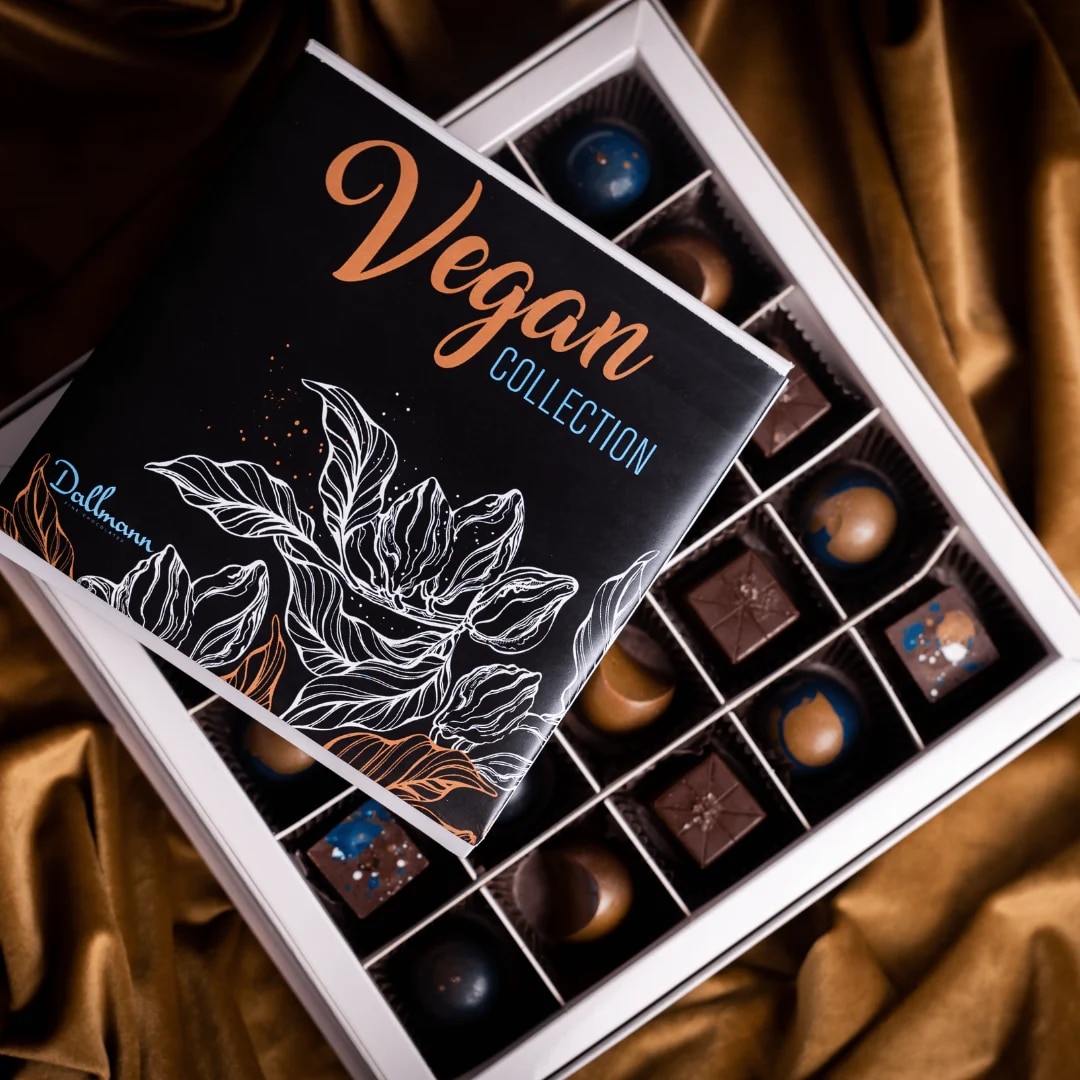 Dallmann
6 Dallmann
For beautifully presented, quality vegan chocolate, perfectly suited for special occasions, try California's Dallmann Fine Chocolates. The brand is known for its build-your-own vegan gift boxes, which you can fill with unique flavors like Chickpeas, Mango, Coconut & Sesame, Peanut Butter, Dates, & Coconut, and the bright blue-colored Almond Butter, Cocoa Nibs & Maple Syrup.
Try it here
Raaka
7 Raaka
Raaka specializes in high-quality, vegan unroasted dark chocolate (not to be confused with raw chocolate—Raaka's chocolate is still fermented, which is a process that generates heat). To find out more about the brand's process, you can visit its factory store in Brooklyn, New York. Or, alternatively, you can just put it to the taste test! Flavors like Earl Grey, Pure Cacao & Coconut Swirl, and Bourbon Cask Aged are all available to buy now from its online store.
try it here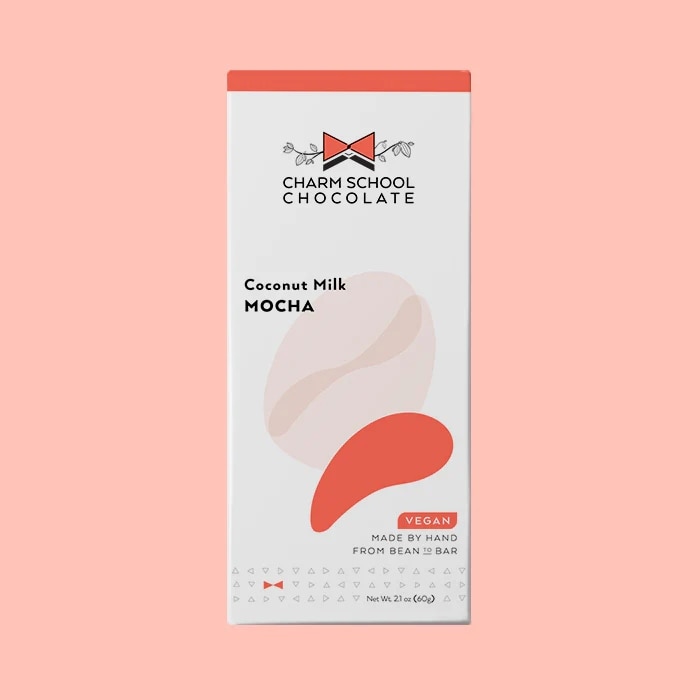 Charm School Chocolate
8 Charm School
Based in Maryland's Hunt Valley, Charm School Chocolate has been making tasty chocolate without any animal products for a decade. All of the chocolates are chef-made, by Chef Joshua Rosen, and include tasty, innovative options like Coconut Milk Mocha, Mocha Hazelnuts, and Black Sesame with Sour Cherries. You can order the brand's chocolates online from Vegan Essentials, but it's also available in select stores across Canada and the US.
try it here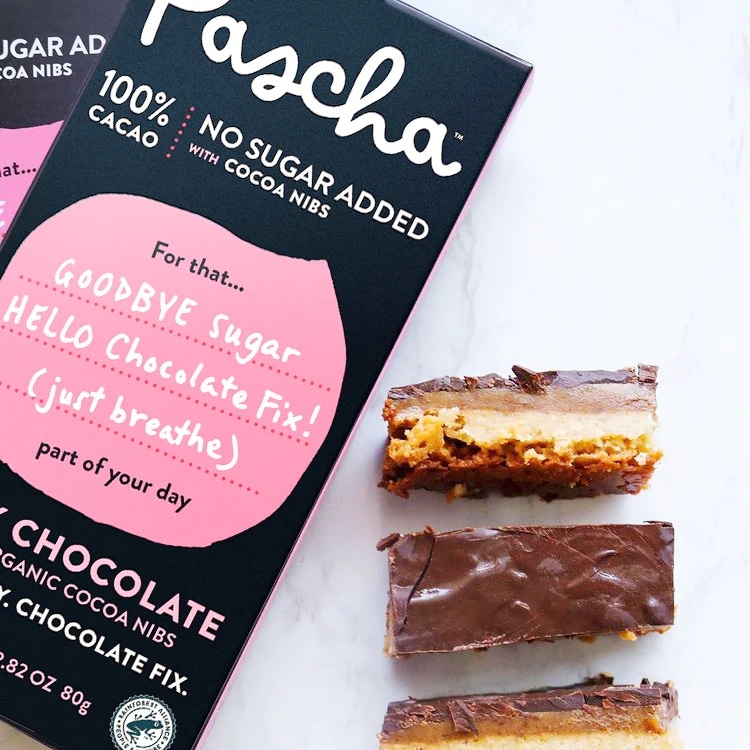 Pascha
9 Pascha
According to Pascha, the key to its brand is doing "the opposite of almost everything the mainstream candy industry does." So that means no slave labor, no allergens, no dairy, and the use of only certified organic cocoa beans. And the result is still delicious-tasting chocolate. If you like things really, really bitter, try its 100% Cacao option. If you're more of a creamy chocolate person, there's also the Vegan White Bar, too.
try it here
For more on vegan chocolate, read:
Here at VegNews, we live and breathe the vegan lifestyle, and only recommend products we feel make our lives amazing. Occasionally, articles may include shopping links where we might earn a small commission. In no way does this effect the editorial integrity of VegNews.