When life is busy, cooking nutritious meals is often one of the first things to slip by the wayside. For many, meal prep can feel draining. In fact, in 2021, one survey found that after the pandemic, around 45 percent of Americans felt they were just too busy to cook, while 39 percent said their patience in the kitchen was at an "all-time low." For others, it's the confidence that's suffering. In 2022, research indicated that 61 percent of parents felt they just weren't very good at cooking.
If all of these things ring true for you, then picking up the takeout menu or heading out to eat aren't the only other options available to you. A meal delivery service, whether it's pre-prepared meals or meal kits, can help you to enjoy food more, without having to put in as much energy, time, and effort. In fact, with Purple Carrot, for example, all of the thinking is done for you. All you need to do is place your order ahead of time and you're set to go.
Not convinced? Here's why a vegan meal delivery service is beneficial, plus all of the tasty, nutritious options available at Purple Carrot.
Why use a vegan meal delivery service?
There are many benefits to meal delivery services. Firstly, as highlighted above, they can save you a heck of a lot of time. But they can also save you money, too, because you'll be spending less time in the grocery store, where it's easy to impulse shop and grab things on a whim.
Meal delivery services also save on food waste, which is good for the planet, because the ingredients are already portioned out for you, offering just what you need to make the meal and nothing more. On that note, they can also help with portion control, and, if they're made with nutritious, plant-based ingredients, they can help you eat healthier, too.
Finally, they can also help you get creative. For many, a lack of cooking and ingredient knowledge is a barrier to a plant-based lifestyle, but with a meal delivery service, you get to branch out of your comfort zone without having to think too hard about it.
What is Purple Carrot good for?
Purple Carrot, a Massachusetts-based plant-based meal delivery service, has been on the scene since 2014. It's all about offering consumers convenience and flexibility with their meals, while also benefiting the environment at the same time. After all, research suggests that going vegan is one of the best lifestyle changes a person can make if they want to reduce their impact on the planet.
If you're intrigued to learn more, here's everything you can expect to find when you choose to order from Purple Carrot.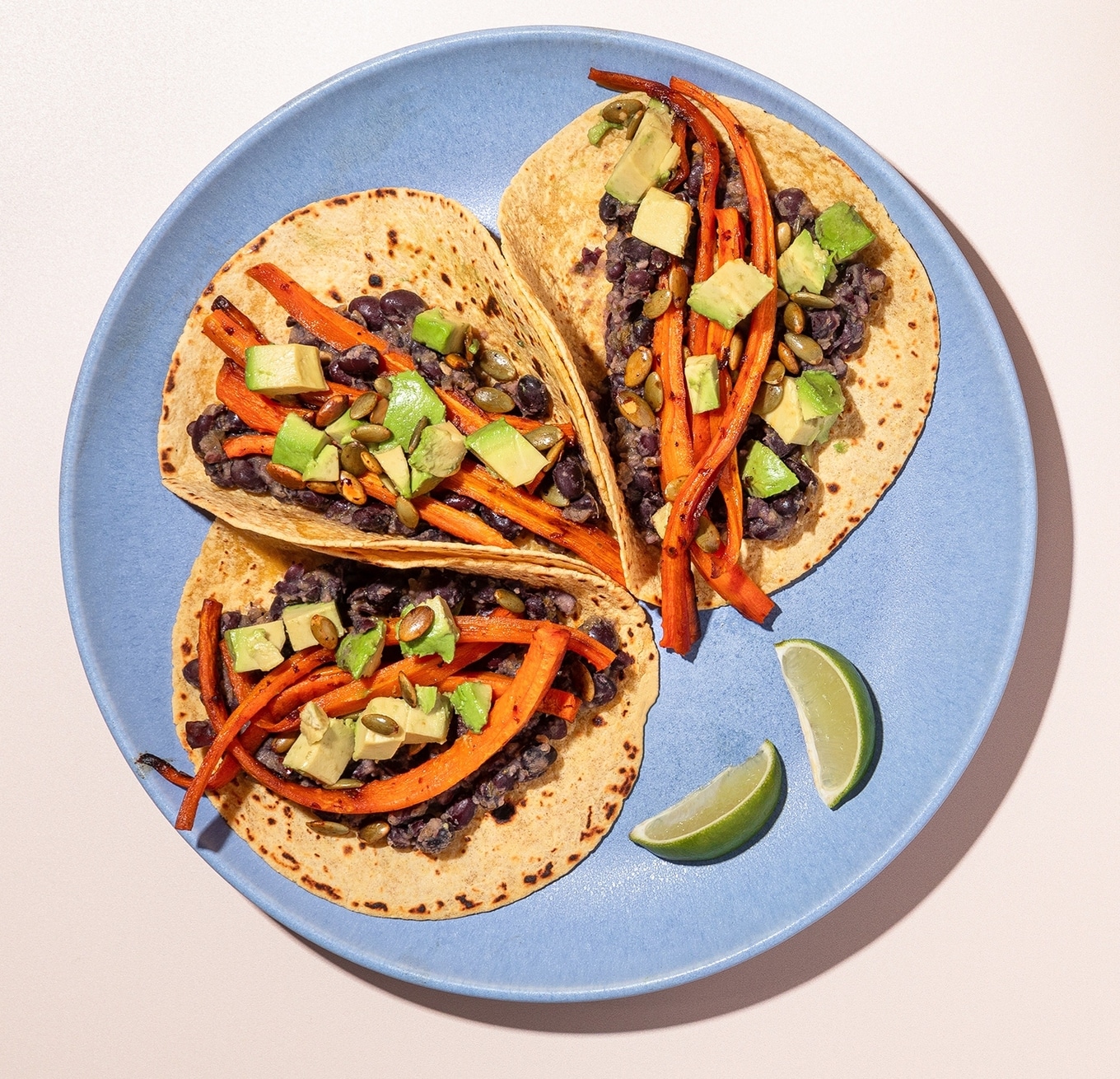 Purple Carrot
1 Meal kits
If you want to challenge yourself to try new, nutritious, tasty vegan foods, then ordering one of Purple Carrot's meal kits is a great option. Each week, the brand offers a different rotation of meal kits, all complete with the right ingredients for the serving amount you have selected, plus a set of clear and detailed instructions, too. To get an idea of what sort of meal kits you can expect, at the time of writing, the week's offering included Maple-Chipotle Carrot Tacos, Roasted Red Pepper Shakshuka, and Dolma-Stuffed Grilled Cheese.
Learn more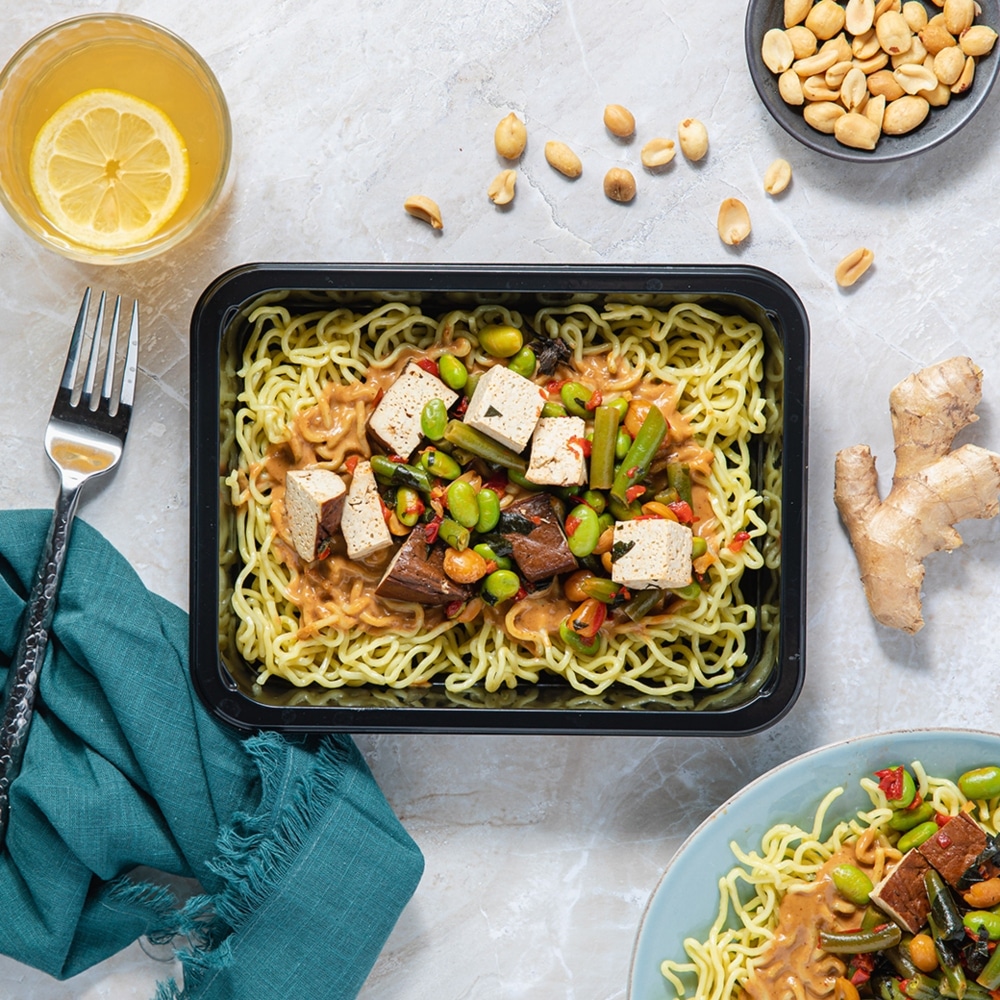 Purple Carrot
2 Microwaveable pre-prepared meals
If you don't want to do any cooking at all, but you still want to eat nutritious, tasty meals in the comfort of your own home, then Purple Carrot also offers a selection of microwaveable pre-prepared meals. All you need to do is select the meals you'd like to eat, and the box will be delivered to your door on the following Monday, Tuesday, or Wednesday (depending on your zip code). Each meal costs $13, and at the time of writing, the options included Thai Peanut Noodles, Tamarind Lentil Dal, and Portobello Tortelloni.
Learn more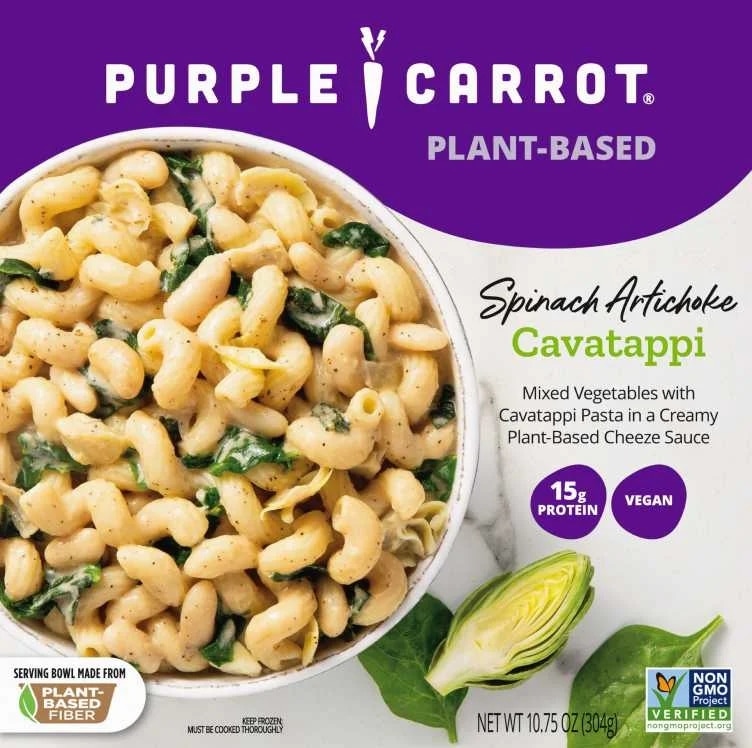 Purple Carrot
3 Frozen meals
We've all been there: you had good intentions to use all your ingredients and make a tasty dinner, but then life got in the way. But one way to prevent meals from going to waste when this happens is to buy frozen. Purple Carrot has created its one range of nutritious, protein-packed frozen meals, which are available to order directly from its website, or from grocery stores, including Whole Foods Market, Kroger, and Sprouts Farmers Market. Options include Spinach Artichoke Cavatappi, Plant-Based Meatball Marinara, and the Maple Chipotle Veggie Bowl.
Learn more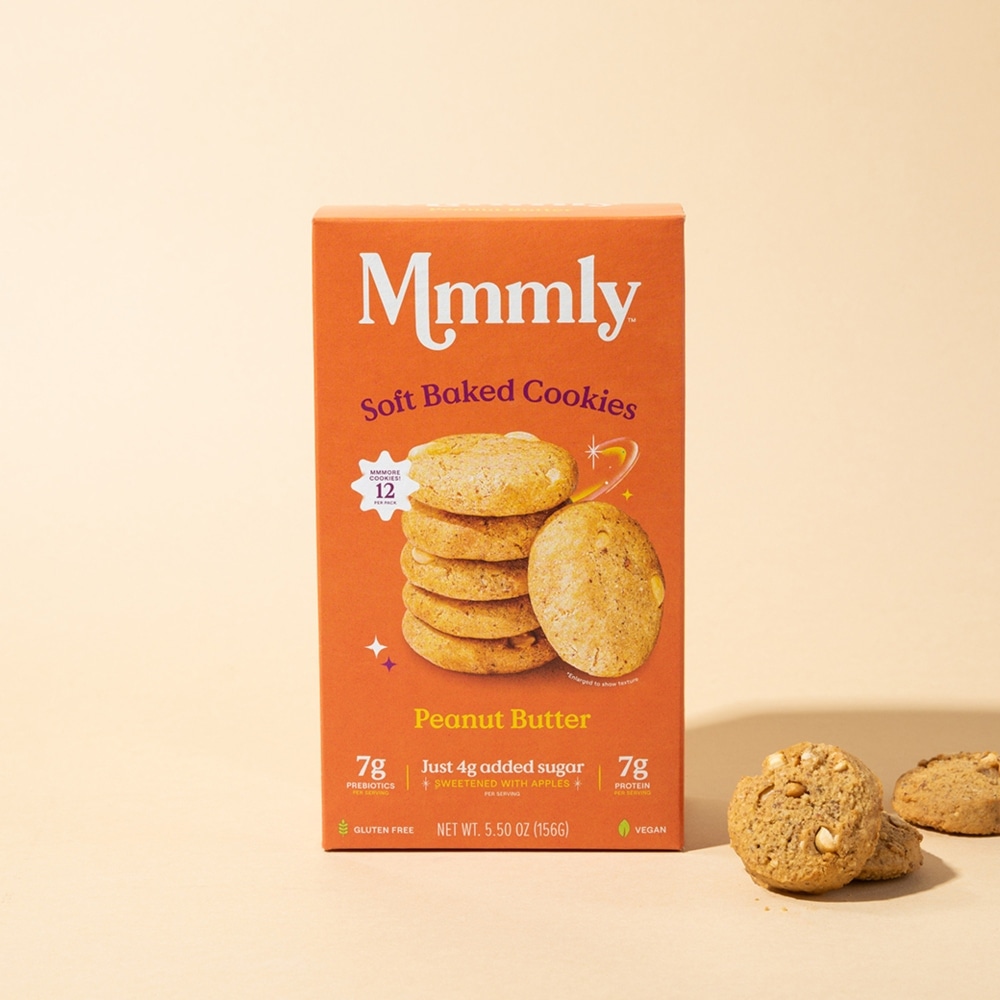 Purple Carrot
4"Plantry" items
What is life without snacks? As well as its extensive meal options, Purple Carrot also offers several extras to stock your pantry with in its Plantry range. There are sea salt crackers, French-style cheese from Treeline, soft-baked cookies, and even chocolate-glazed donuts. Yep, and all of it's vegan, too.
Learn more
For more on vegan meal delivery, read:
Here at VegNews, we live and breathe the vegan lifestyle, and only recommend products we feel make our lives amazing. Occasionally, articles may include shopping links where we might earn a small commission. In no way does this effect the editorial integrity of VegNews.