International restaurant chain TGI Fridays flirts with veganism. In 2020, all TGI Fridays UK locations launched a limited-time watermelon steak entrée, complete with avocado sauce, Fridays Legendary Glaze, fries, and roasted vegetables in honor of Veganuary. In 2018, it debuted a Fridays Vegan Burger across all US locations which later hopped the pond and landed on the UK menus. Sure, vegan patrons still need to carefully side-step around the bacon-loaded baked potato skins, but when seated at a red-and-white-striped booth and surrounded by eclectic decor in typical Fridays' fashion, vegans can find plenty to eat. From burgers to sides, here is how to eat vegan at TGI Fridays.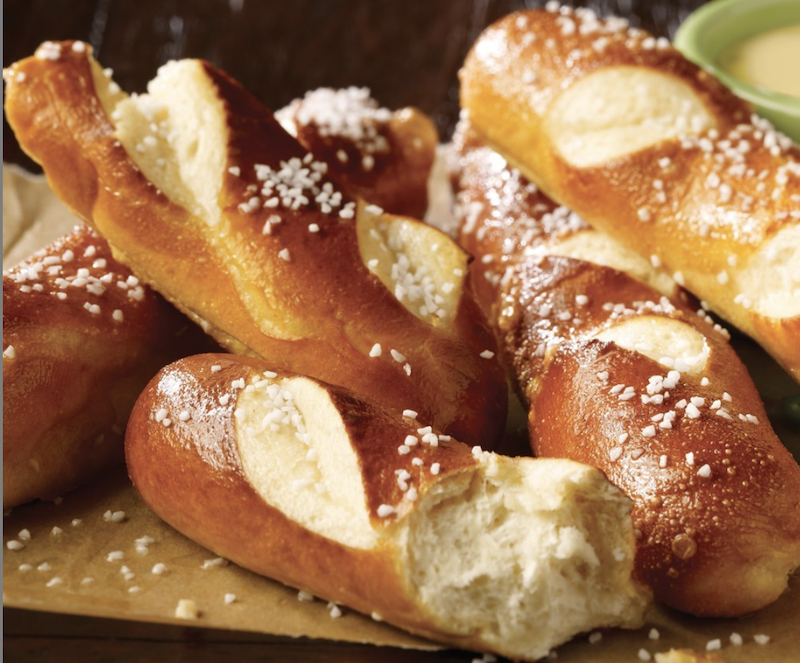 TGI Fridays
Appetizers
Beginning with the most basic, the warm chips with fire-roasted salsa is a solid start to any meal. Beyond this staple, there are a few other vegan-friendly options with a few polite modifications. The warm pretzel sticks are vegan if you forgo the cheese sauce, just ask for mustard instead. The Fridays' Favorite Loaded Potato Skins are also vegan without the cheddar, bacon, ranch, or sour cream. Keep them loaded by requesting black beans, pickled jalapeños, green onions, avocado, and salsa. You could do the same with the loaded potato twists—just omit the queso and mixed cheese. Really, loaded potatoes in any form are hearty enough to constitute a meal. For a bit more green, ask for celery sticks as a side.
Salads
To the collective vegan chagrin, it's customary at many chain restaurants to load a perfectly respectable salad with meat and cheese. Such is the case at Fridays, however, there are ways around it. For the most minimal modification, opt for the house side salad with no cheese, croutons, or breadsticks. You're left with a bowl of mixed greens, diced tomatoes, sliced carrots, cabbage, and cucumbers.
The Million Dollar Cobb requires a heavier set of modifications, but it can be done. To veganize this entrée salad, ask for no chicken, egg, bacon, cheese, or ranch. This will leave you with mixed greens, carrots, cabbage, tomatoes, onions, cucumbers, and avocado. Bulk it up by adding a Beyond Meat patty or go fruity and request a side of the mango pico salsa. Vegan-friendly dressings include balsamic vinaigrette and sesame citrus. Honestly, that mango pico would be a stellar flavor-enhancer as well.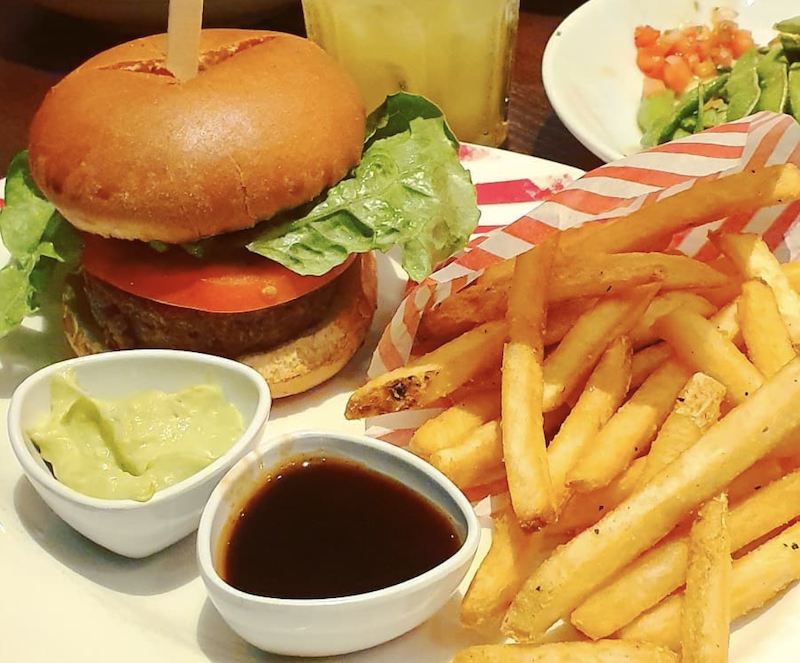 Sam_Nagev/Instagram
Mains
The original Fridays Vegan Burger has evolved into a vegetarian handhold since its introduction in 2018. Now coined The Beyond Meat Cheeseburger, this item comes with dairy-based cheese and Fridays Sauce. To revert back to the original vegan option, simply omit these two ingredients. Note: the standard challah-style bun is vegan, but the gluten-free bun is not. The sandwich comes with lettuce, tomato, red onions, and pickles, but to add more substance, ask for sliced avocado. Not into something between two buns? Customize a pasta dish. Ask for fettuccine pasta with marinara sauce and steamed broccoli, hold the breadstick (it contains egg and dairy). This meal is basic but filling.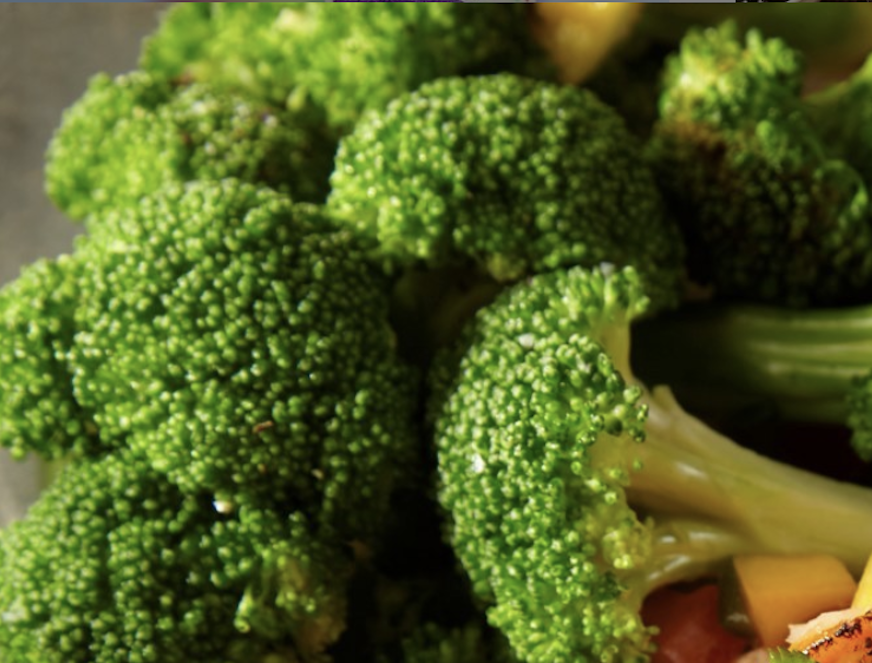 TGI Fridays
Sides
Several sides at Fridays can be served vegan with slight modifications. For something fresh and green to go with that juicy Beyond burger, order the Lemon-Butter Broccoli without the parmesan butter. You'll receive a bowl of steamed broccoli with a wedge of lemon. In regards to the fries, the chain is cautious and states that the seasoned and sweet potato fries are not vegan due to potential cross-contamination; however, if you are not concerned about shared frying oils, go ahead and order the spuds. The jasmine rice with onions, garlic, and diced red peppers is also free of any animal ingredients.
Dessert
Seek dessert elsewhere—Fridays has yet to enter the plant-based sweets space. Perhaps one day, the Brownie Obsession will see a vegan iteration.
For more vegan restaurant guides, read: