Like most of the world's biggest consumer goods corporations, Unilever had humble beginnings. In fact, it all started in the 1930s, with two simple, run-of-the-mill grocery store buys: margarine and soap. Now, nearly a century later, Unilever has expanded considerably. The multinational consumer goods giant is currently worth more than $106 billion, and it offers everything from shampoo to ice cream to vegan meat.
But as the food industry changes and plant-based foods become more popular (the market is expected to exceed $162 billion by 2030), will Unilever keep up, and expand its plant-based offering? Here, we take a closer look at what the colossal company has been up to in the last few years, as well as its current vegan product offering.
What is Unilever?
Unilever is one of the world's biggest consumer goods companies. It's in the same lane as corporations like Proctor & Gamble and Nestle SA, for example, both of which are two of its biggest rivals. It was initially created in the 1930s when Margarine Unie (a Dutch union of margarine companies) and Lever Brothers (a British soap manufacturing company) joined forces.
According to Unilever, the initial idea wasn't for the two to come together, but rather to work out an arrangement where each would agree to stay out of the other's business interests. But in the end, they made the decision to join forces instead. The names were merged, and Unilever was born.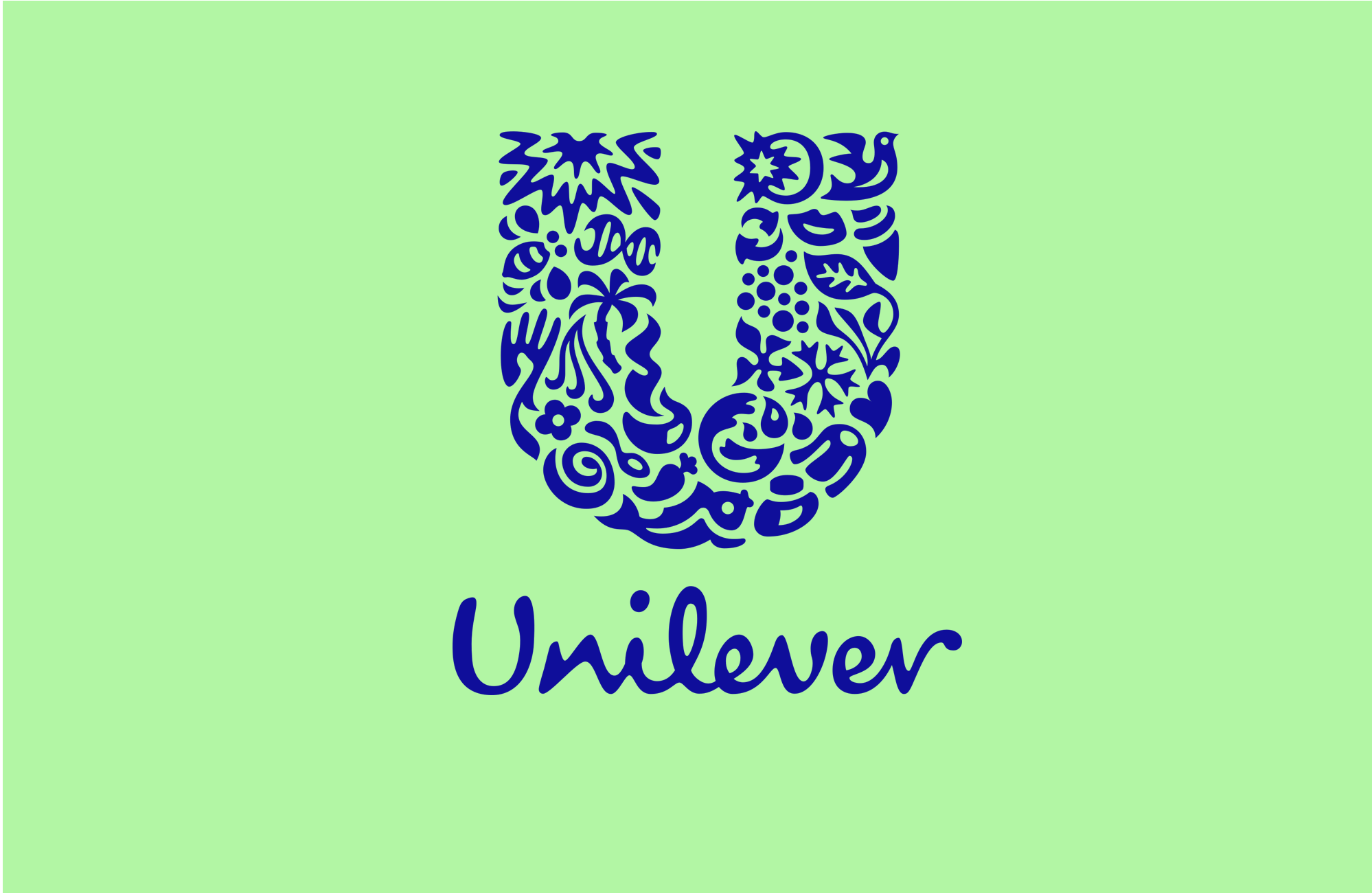 Unilever
Unilever portfolio brands
Since the 1930s, Unilever has moved away from the margarine category, but it still has a significant range of soap products in its portfolio. It has also expanded into more beauty and personal care items, as well as dressings, cleaning products, and ice cream. Right now, Unilever, which is headquartered in the UK, owns more than 400 brands, including names like Comfort, Domestos, Ben & Jerry's, Knorr, Magnum, Vaseline, and Dove, and it claims its products are used by more than 3.4 billion people in more than 190 countries.
Unilever's vegan growth + partnerships
In the last few years, Unilever appears to have shifted its focus to sustainability messaging. It claims it is striving to become a leader in sustainable business, and growing its vegan food portfolio is a key part of that mission. In fact, one of its "positive nutrition goals" is to reach €1 billion in annual sales from plant-based meat and dairy products by 2025 to 2027.
According to Unilever, one key way it is going to reach this goal is by increasing the plant-based offering from its existing brands. Hellmann's, for example, offers several vegan mayonnaise options, and Ben & Jerry's is constantly expanding its non-dairy range. But its crowning plant-based jewel is arguably The Vegetarian Butcher, which it acquired in 2018.
Half of the Dutch vegetarian meat brand's offerings are totally vegan. With the help of Unilever, The Vegetarian Butcher intends to keep expanding its product range, which it offers in several supermarkets around the world, as well as popular fast-food and coffee chains, like Burger King, Starbucks, and Domino's.
"We want to take the next step—conquer the world," said the brand's founder Jaap Korteweg after the acquisition. "It is our mission to make plant-based 'meat' the standard. We believe that with Unilever's international network, this acquisition will help to accelerate our mission."
Vegan Unilever product options
Unilever's intention to expand its range of plant-based choices is promising. But, if you don't want to wait, as established, Unilever owns some of the most popular brands in the world, and many of them already have plenty of vegan options (yes, please, Ben & Jerry's). Here are a few of the best products it currently has on offer.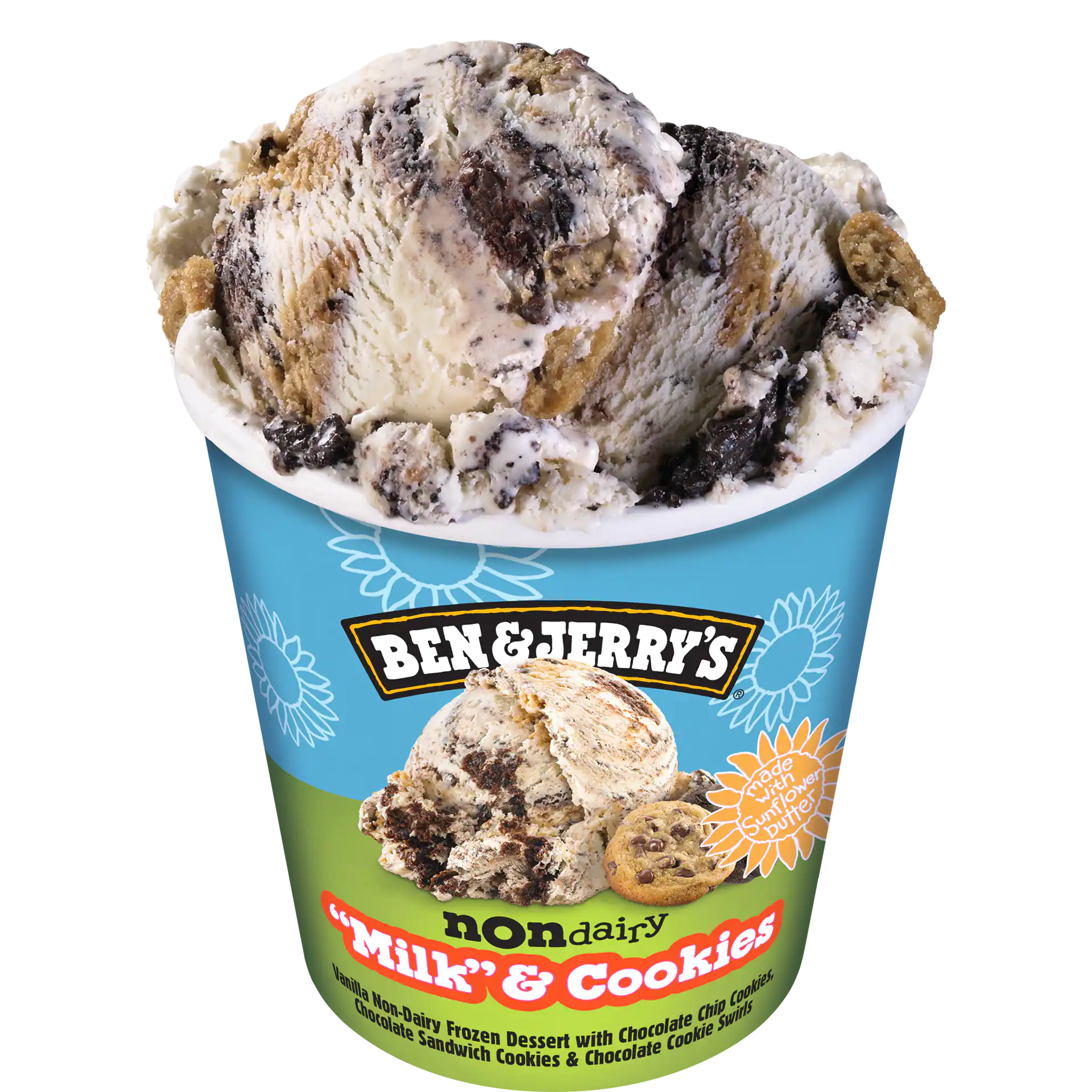 Ben & Jerry's
1 Ben & Jerry's Non-Dairy Pints
Ben & Jerry's non-dairy ice cream range is extensive. But the options available to you depends on where you are located. In the UK, the brand offers five different non-dairy tubs, each of which is made with almond milk or sunflower butter. They include Non-Dairy Phish Food, Salted Caramel Brownie Non-Dairy, and Cookies on Cookie Dough. In the US, consumers have even more options, including Peanut Butter Half Baked, Coconut Seven Layer Bar, and 'Milk' & Cookies.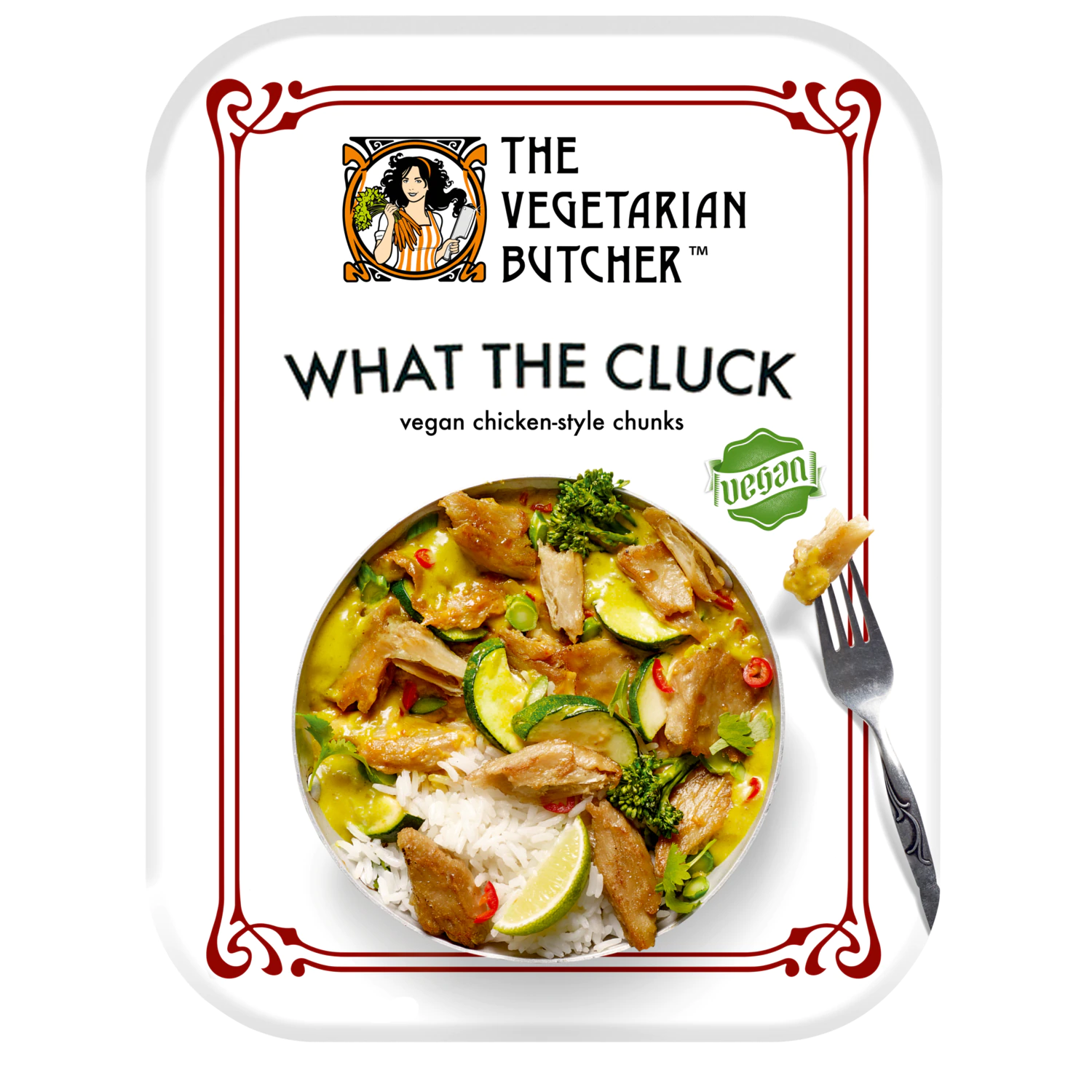 The Vegetarian Butcher
2 The Vegetarian Butcher's Vegan Meat
While some of The Vegetarian Butcher's products contain eggs, it offers a wide range of vegan meat products too, which are available in more than 45 countries. In grocery stores, the brand sells What The Cluck, for example, which features soy-based chicken-style pieces ideal for curries, stir-fries, pasta, and more. There's also the vegan Chickened Out Burger, the vegan Vegeterrier Hotdog, and the Happy Go Clucker, a vegan crispy breaded burger.
You can also find its patties and nuggets at a number of Burger King locations around the world, as well as vegan pepperoni at Domino's in the UK, as well as its own plant-based tuna at Starbucks UK.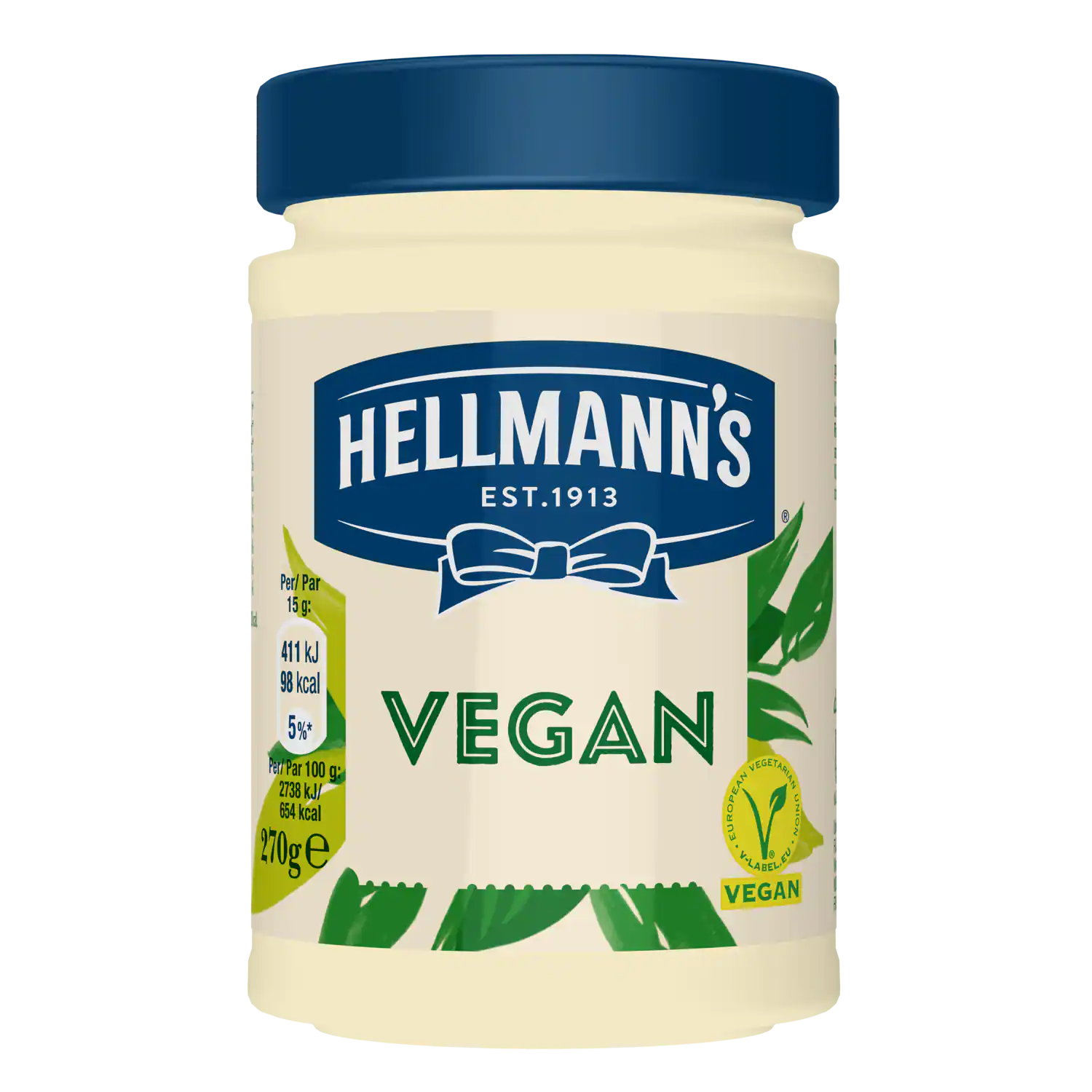 Hellmann's
3 Hellmann's Vegan Mayo
In the US, condiment brand Hellmann's has offered its Vegan Dressing & Spread since 2016. In the UK, it also offers Vegan Mayo, Vegan Chipotle Mayo, Vegan Garlic Mayo, and even Vegan Baconnaise, the first of which hit the market in 2018. At the time of the UK launch, The Grocer reported that the move was driven by Unilever, which wanted to appeal to a more flexitarian audience.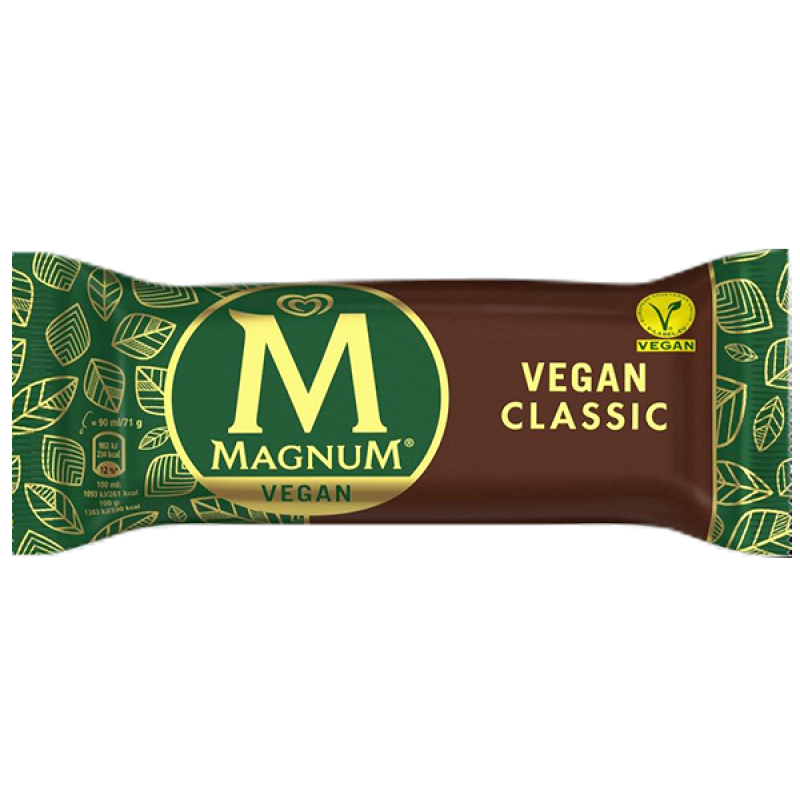 Magnum
4 Magnum Vegan Classic
Magnum is one of Unilever's biggest ice cream brands. According to the multinational, every year, it sells around one billion units of the company's products, which include its popular vegan range. In a number of countries, including the US and the UK, plant-based flavors of Magnum's iconic ice cream include Vegan Sea Salt Caramel, Vegan Classic, and Vegan Almond.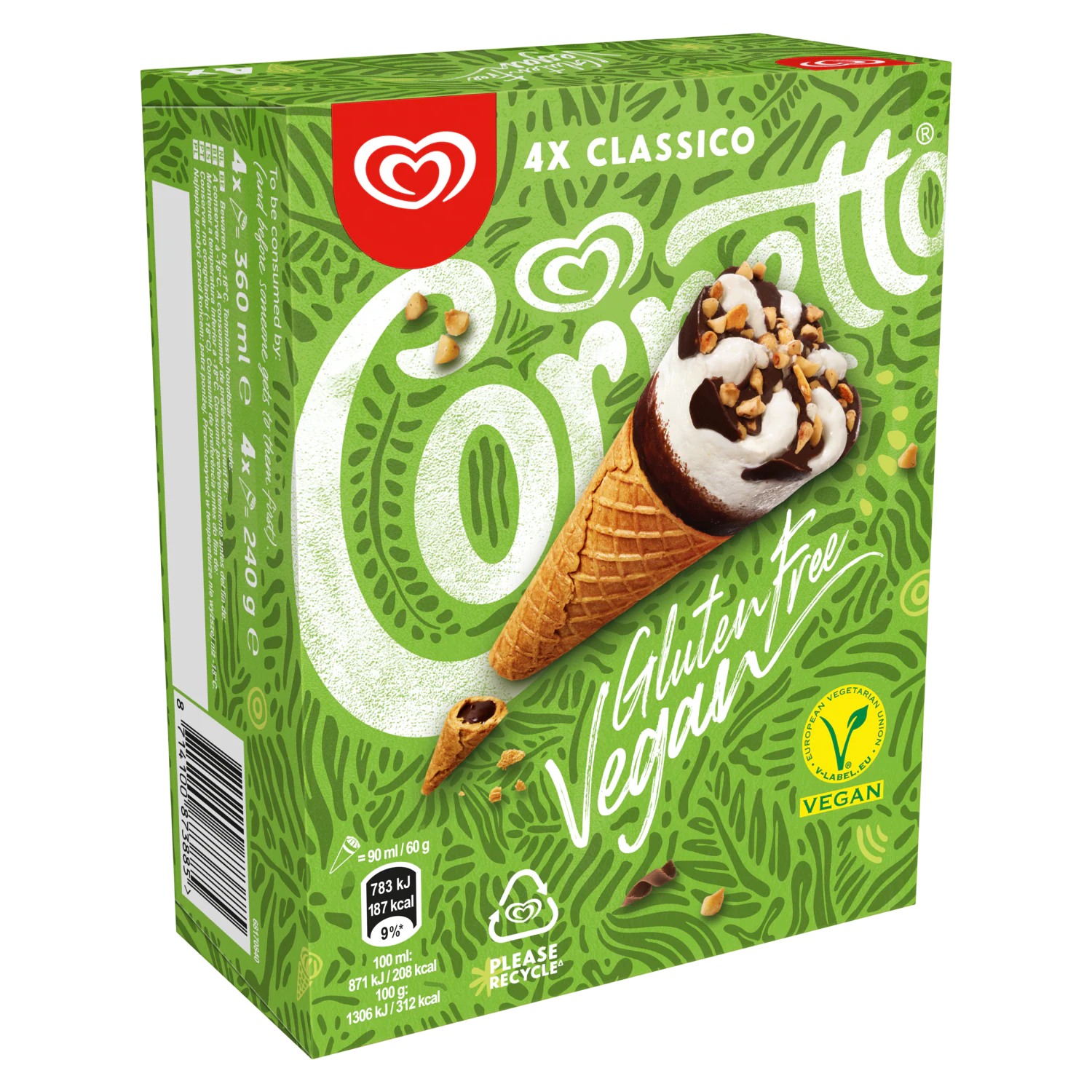 Wall's
5 Wall's Vegan Cornetto
Magnum isn't alone in the vegan ice cream industry. Another Unilever brand, Wall's, also offers a vegan version of one of its most popular offerings: Cornetto. The frozen dessert features soy-based vegan ice cream, which, like the original non-dairy version, comes in a crispy wafer cone with a crunchy chocolate bottom.
For more vegan guides, read: