As a self-assured and outgoing 20-something, I scoffed at the idea of finding a date using mobile apps, because I was confident that I could find a significant other in "the real world." Alas, the cumulation of a few too many third-wheel weekends, constant urging from my coupled friends, a good amount of research, and years of social distancing changing the modern dating scene, a couple of years ago, I finally took the plunge into the realm of mobile app-based dating.
Within the first week, I made two very unexpected discoveries. The first is that app-based dating is extremely entertaining. The second is that I was effectively spreading the vegan message. Based on the knowledge I gathered and my experience, here's a quick guide for app dating that will jumpstart a relationship and help the animals, all from the convenience of your phone (which you will be checking every five minutes).
Are there any vegan dating apps?
Before we get started, it's important to note that while a vegan dating app wasn't used on this occasion, there are choices available for those who are strictly interested in dating another vegan, Veggly and Grazer are both free dating apps designed to bring you one step closer to your veg soulmate. Find out more about these, as well as dating without apps, in our guide to vegan celebrity couples!
Online dating tips for vegans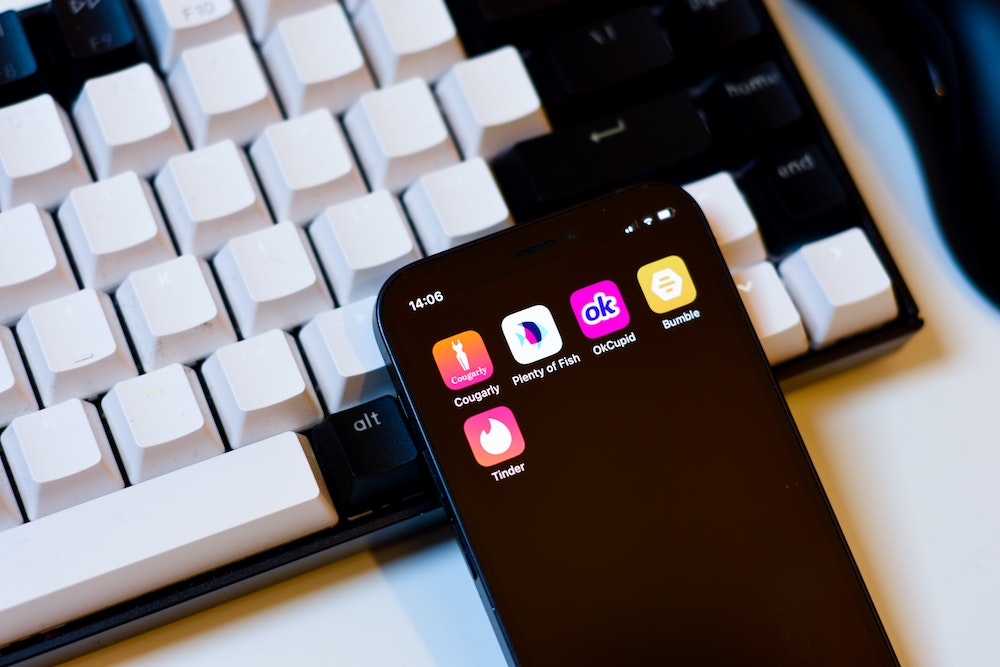 Hello I'm Nik/Unsplash
1 Find the right app
It takes just five minutes to download an app and create a profile, but where to begin? If you're skeptical about e-dating, the best route to take is the free one. Luckily, there are dozens of non-paid apps to choose from. After asking friends with experience in this field, as well as researching a plethora of lists highlighting the top dating apps (like Tinder, Bumble, and so on), I decided on Hinge and Coffee Meets Bagel because both pull from your network of friends on Facebook and are fairly simple to navigate. Although there are bound to be outliers on any free dating app, the majority of these users tend to be seeking relationships rather than a quick fling.
2 Make a connection
Once you've matched with someone, let the flirtations begin. Focus on common interests, but avoid the standard "What's your favorite …" questions. These generic inquiries tend to lead to either a dead end or a downward spiral of quizzing each other on your trivial likes and dislikes. Try some witty banter to hook your potential partner into a conversation, and from there, be your best self. It's fine if the "vegan thing" comes up. I tell the person that I believe in the "you do you" philosophy. This makes me seem like a chill, accepting person. I've found that people respect this attitude, and it makes them more responsive to trying vegan food.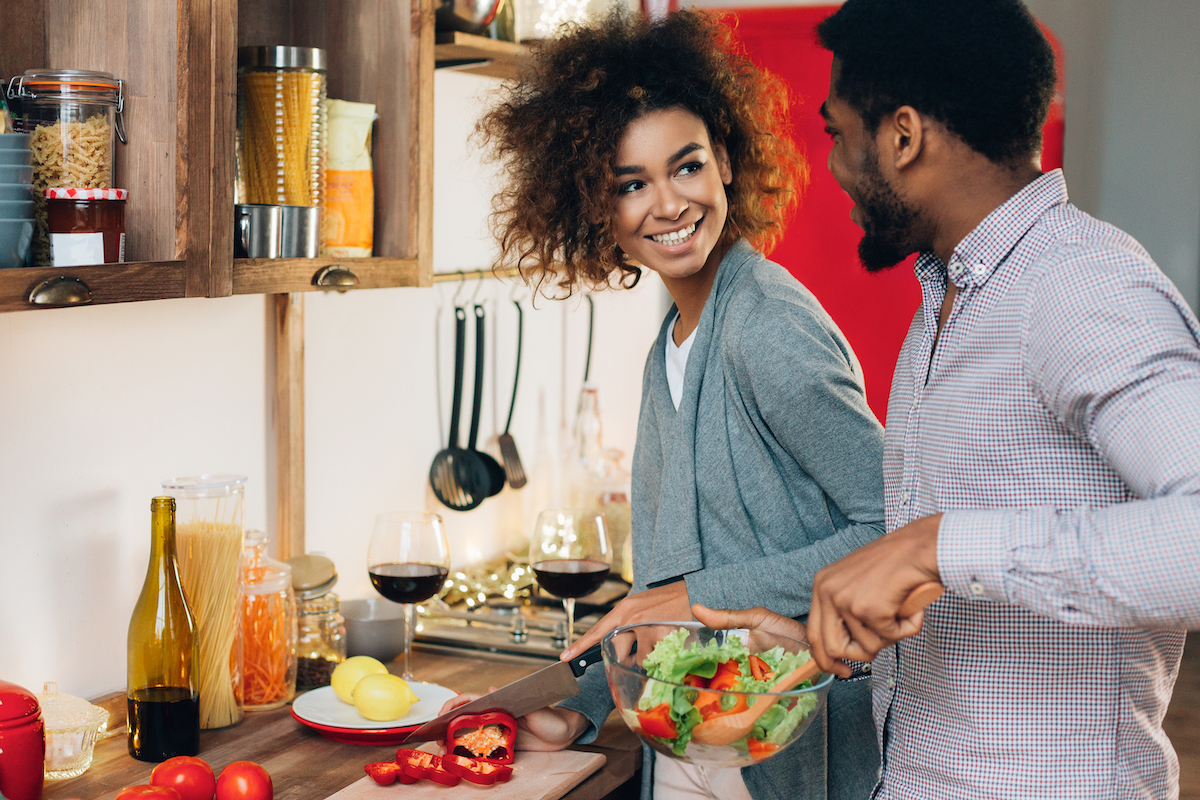 3 Take control
Congratulations! You've got a date! First dates typically involve food, so if you're going out with a meat eater, my advice is to make reservations at your favorite vegan establishment to avoid endless modifications that may make your date raise an eyebrow or two.
Alternatively, you could take your romantic evening up a notch and opt for a home-cooked meal. Guide your date through the works while you both make your favorite vegan dish. You will alleviate your date from the pressure to come up with an idea while making a grand romantic gesture. Let's face it: very few people enjoy planning the first date for fear of being judged by the other. Suggest an easy, casual dish that you have made before. Your go-to pasta dinners, taco Tuesday entrées, and fried favorites are great choices because often they are cheap, quick, vegan, and fun.
No matter what you end up eating, discuss more than just your diet. Focus on how good your restaurant meal or homemade food is, and offer suggestions on how they can fine-tune the dish to their liking. Personally, I also like to keep the date to about an hour or two and leave them wanting more.
4 Move on to the next
It's terrific if your date goes well because a second date means a new opportunity for another vegan meal or a fun, non-food activity. However, if your date constantly cracks vegan jokes, seems completely opposed to the idea of veganism, or you just don't seem to click, it might be time to move on.
Unfortunately, there are very few love-at-first-sight situations in the world of online dating. The truth is it can be a little bit of a numbers game. But you can use this to your advantage. Have fun, enjoy your conversations with different people, share plenty of vegan meals, and keep the faith. If it's what you really want, one day, you'll find "the one" to live plant-based ever after.
For more about vegan love, read: