The vegan movement is flourishing. According to some estimates, there are around 79 million vegans in the world right now. And as awareness around the environmental and ethical impact of the meat industry grows, this number is likely to keep climbing. And that means, if you're vegan, it's getting easier to find a partner that matches your lifestyle. Here's more about the world of plant-based dating (hint: it is, of course, all about the apps), plus some of the vegan couples in Hollywood and beyond that we're just head over heels for.
Is there a dating app for vegans?
It's hard to believe it was only just over a decade ago that Tinder launched for the first time. The app is one of the most popular ways for people to find love, lust, or friendship, closely followed by apps like Bumble and Hinge. But if you're a vegan who wants to make sure their partner has similar ethics to them, where do you go?
You could, of course, state the fact that you're vegan in a regular dating app bio for transparency. Or you could choose a vegan dating app, like Grazer or Veggly. Both are aimed specifically at vegans and vegetarians who are looking to date or make friends with other vegans and vegetarians. The former was co-founded by Charlotte Elizabeth, who knows all too well the struggles of dating someone with opposite views.
"Learning about ethical veganism whilst her partner was sending lambs off to the slaughterhouse became a real point of friction and ultimately played a huge role in the relationship ending," fellow co-founder Lewis Foster told Maddyness. He added that so far, the response has been "amazing" to the dating app, and already, it has produced relationships, marriages, and babies.
"US singles rank compatibility of diet as higher in importance than sexual chemistry, political values, and even attractiveness," Foster continued. "This is why we think the plant-based community deserves their own space where they can connect with the consciously like-minded."
Is it possible to date without apps?
But while meeting through an app is a common, and an extremely modern, way of starting a relationship, it's not mandatory. Another way to meet like-minded people is by seeking out hobbies that reflect your values and passions. Volunteering at an animal shelter, helping out at a nonprofit, engaging in activism, or taking part in plant-based cooking courses are just a few ideas.
Or you could stay open-minded. While not everyone is vegan when you first meet them, some might be persuaded to try a few new plant-based meals or learn a little bit more about the vegan movement after meeting you.
Are there any vegan celebrity couples?
There are plenty of vegan relationship success stories out there, so if you're feeling disheartened, don't give up. Whether you're single, in a relationship, married, or just open to dating, we think you'll agree, these plant-based celebrity duos are pure couple goals.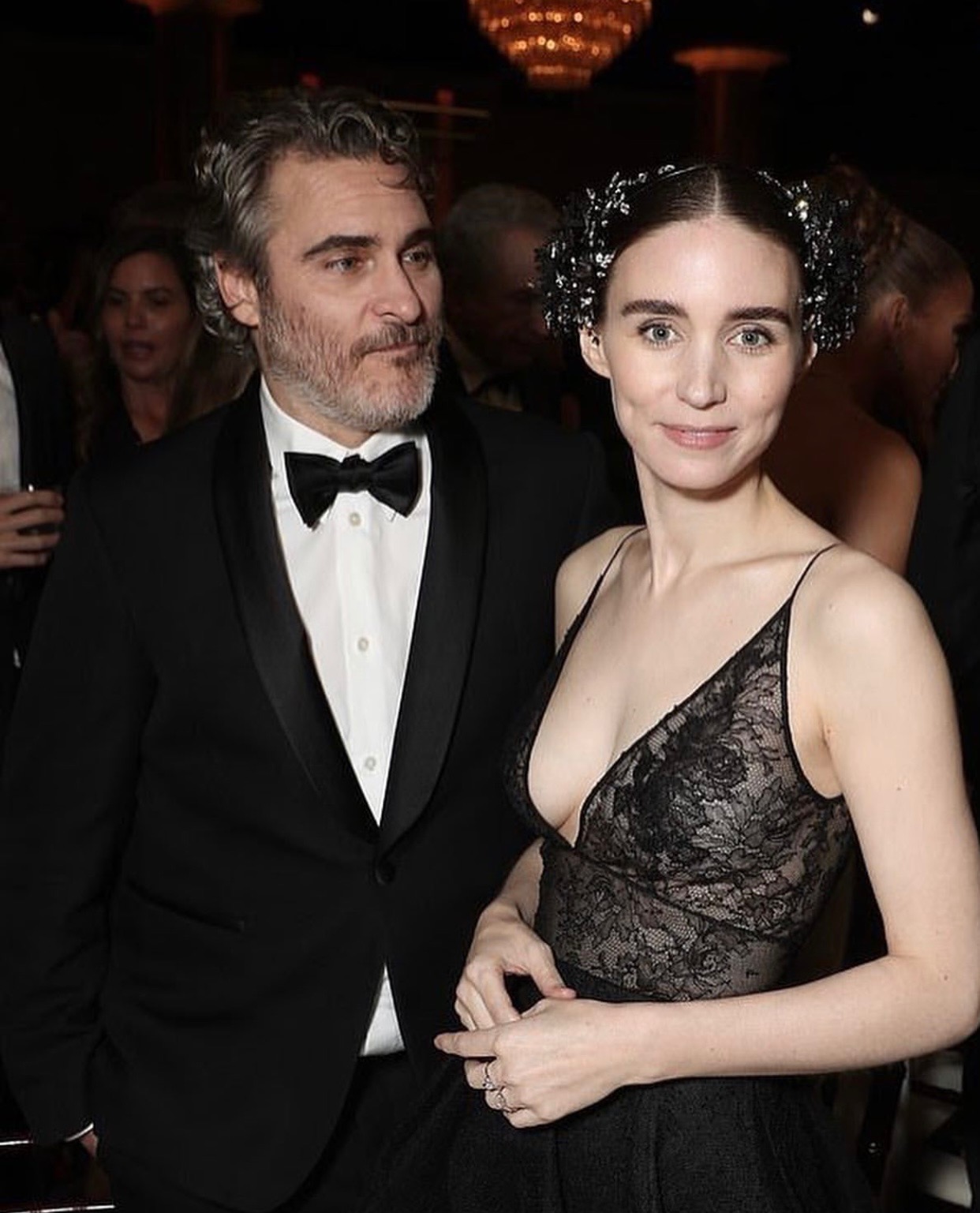 @rooney.mara/Instagram
1 Joaquin Phoenix and Rooney Mara
This star couple hasn't tied the knot (yet), but we've been following their discreet romance for years now. Both have earned our true devotion through their iconic roles—Phoenix most recently in The Joker and Mara for making the beloved and fierce main character in The Girl with the Dragon Tattoo come to life. The two welcomed their first child—named after Phoenix's late brother River Phoenix—last September and are currently engaged. We cannot wait for their epic vegan wedding.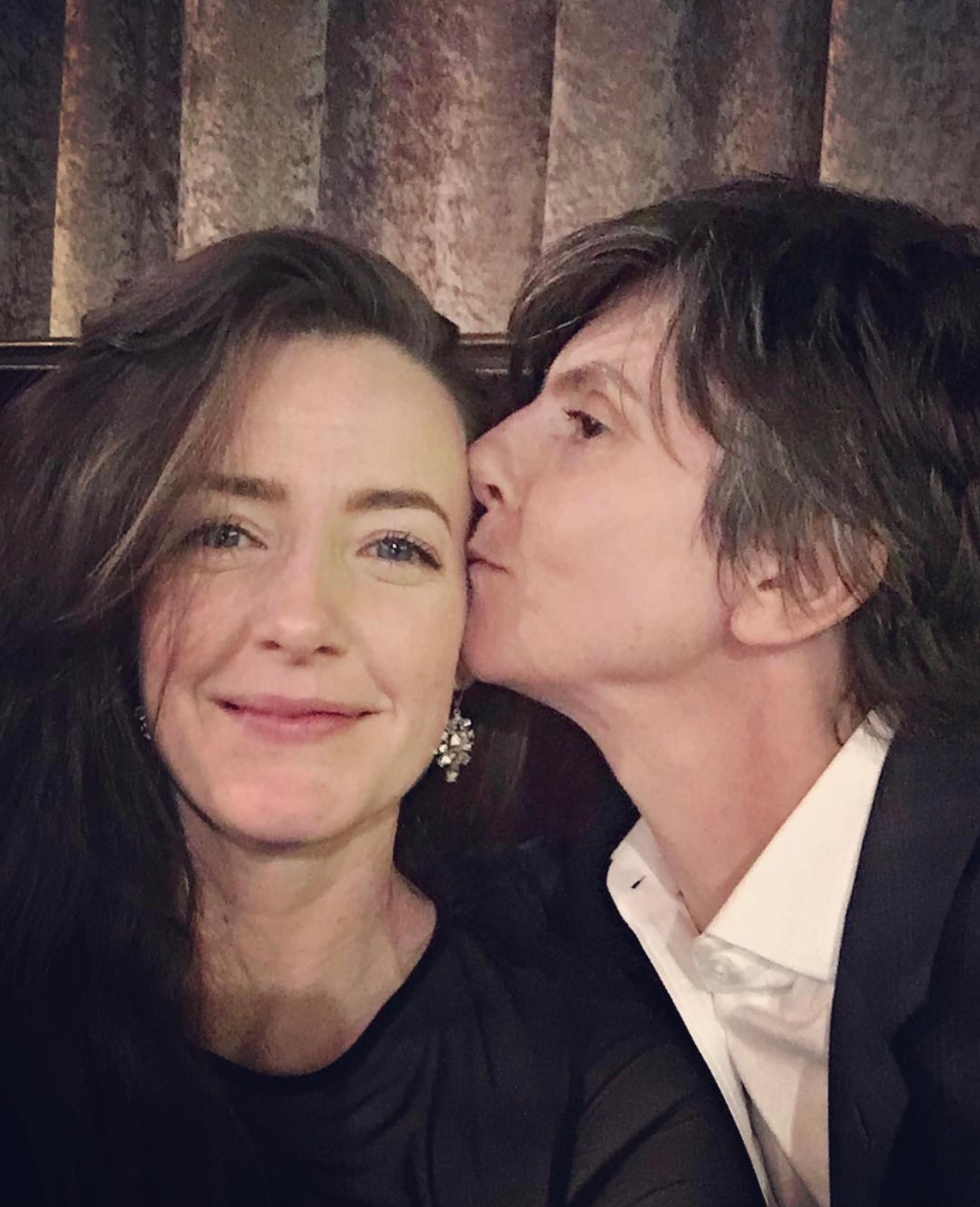 @stephanieallynne/Instagram
2 Tig Notaro and Stephanie Allynne
If our only form of entertainment came from this power couple, we'd be perfectly fine with that. Notaro seems to have worn every kind of entertainment hat there is—from standup comedian to writer to producer and every role in between. Allynne is a triple (or quintuple) threat in her own right. She's acted in a number of films and television series from Twin Peaks to The L Word: Generation Q. She's also worked as a writer, director, producer, and standup comic. The two are currently co-directing the new feature film Am I Okay?. The vegan pair has two twin sons, and we're a little too obsessed with their IG presence.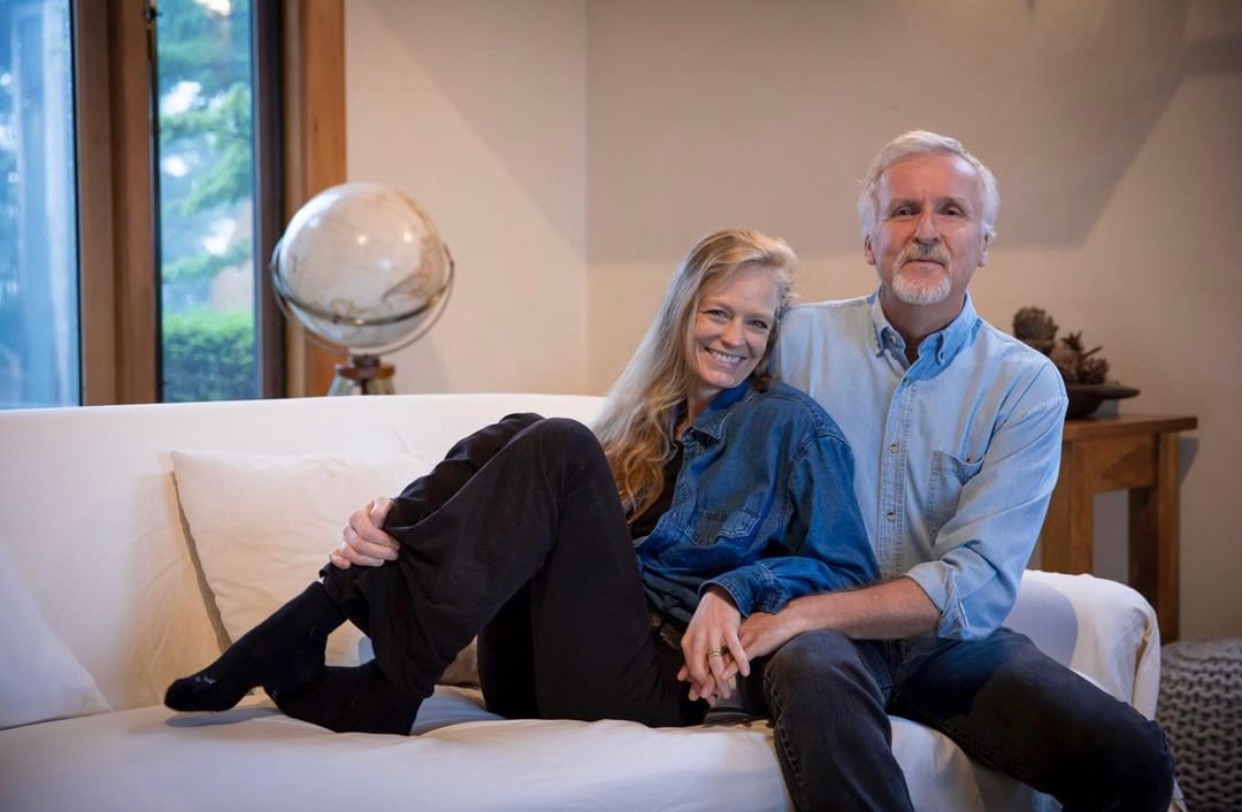 @suzyamiscameron/Instagram
3 James and Suzy Amis Cameron
We're celebrating this vegan couple on Valentine's Day by watching one of James' most classic and tragically romantic films—Titanic. Not to be out-shadowed, Suzy is an accomplished actress, respected environmental advocate, and founder of the MUSE School—America's first K-12 vegan and zero-waste school with a unique education model to foster individual learning. Suzy is also the author of One Meal a Day—a book based on her program to encourage others to try to eat just a bit more plant-based.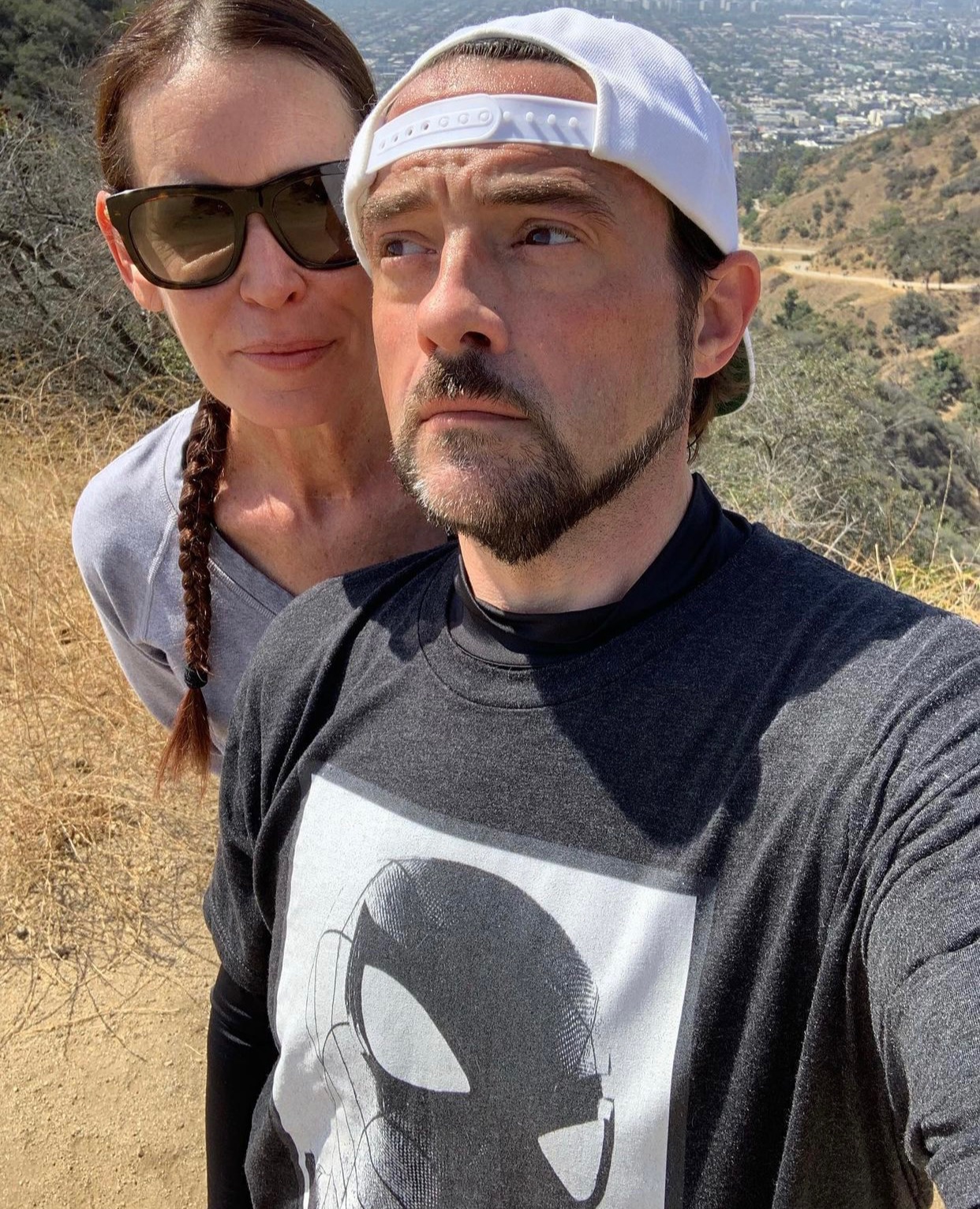 @thatkevinsmith/Instagram
4 Kevin Smith and Jennifer Schwalbach
Smith went vegan in 2018; Schwalbach has been a vegetarian for most of her life. The comedian, actor, and director of cult classics such as Clerks and Jay and Silent Bob took up the plant-based lifestyle after a life-threatening and unexpected heart attack, and he's been an advocate for the movement since regaining his health. While Schwalbach has not gone public with her shift from vegetarian to vegan, she has openly supported her husband's decision to stick with the diet. The two met when she was still working as a USA Today reporter, and she has appeared in several of his films since they tied the knot. Their daughter, actress Harley Quinn Smith, is a dedicated vegan advocate and leads by example to them both.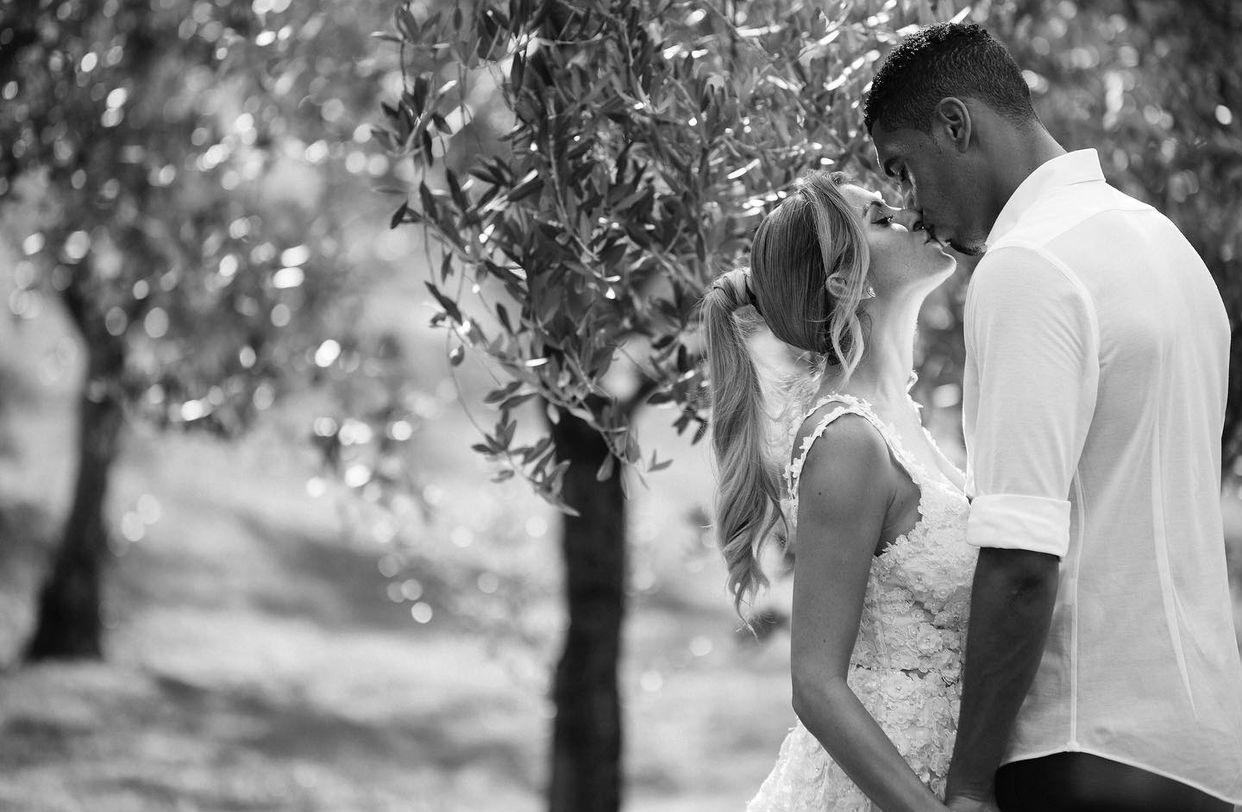 @smalling/Instagram
5 Chris Smalling and Sam Cooke
Hailing from the UK, this may be our most red-carpet-ready duo. Smalling is a professional soccer (ah-hem, football) player at the top of his game. A Manchester United man since 2010, he officially completed a transfer to team Roma last October after being on loan and crushing it. In fact, the UK team even offered £25 million to get him back based on his stellar performance last season. Cooke is a former glamor model and has graced the covers of countless magazines. After finding a love for vegan cuisine, she convinced Smalling to follow suit. Looking at his success, the diet change is definitely paying off.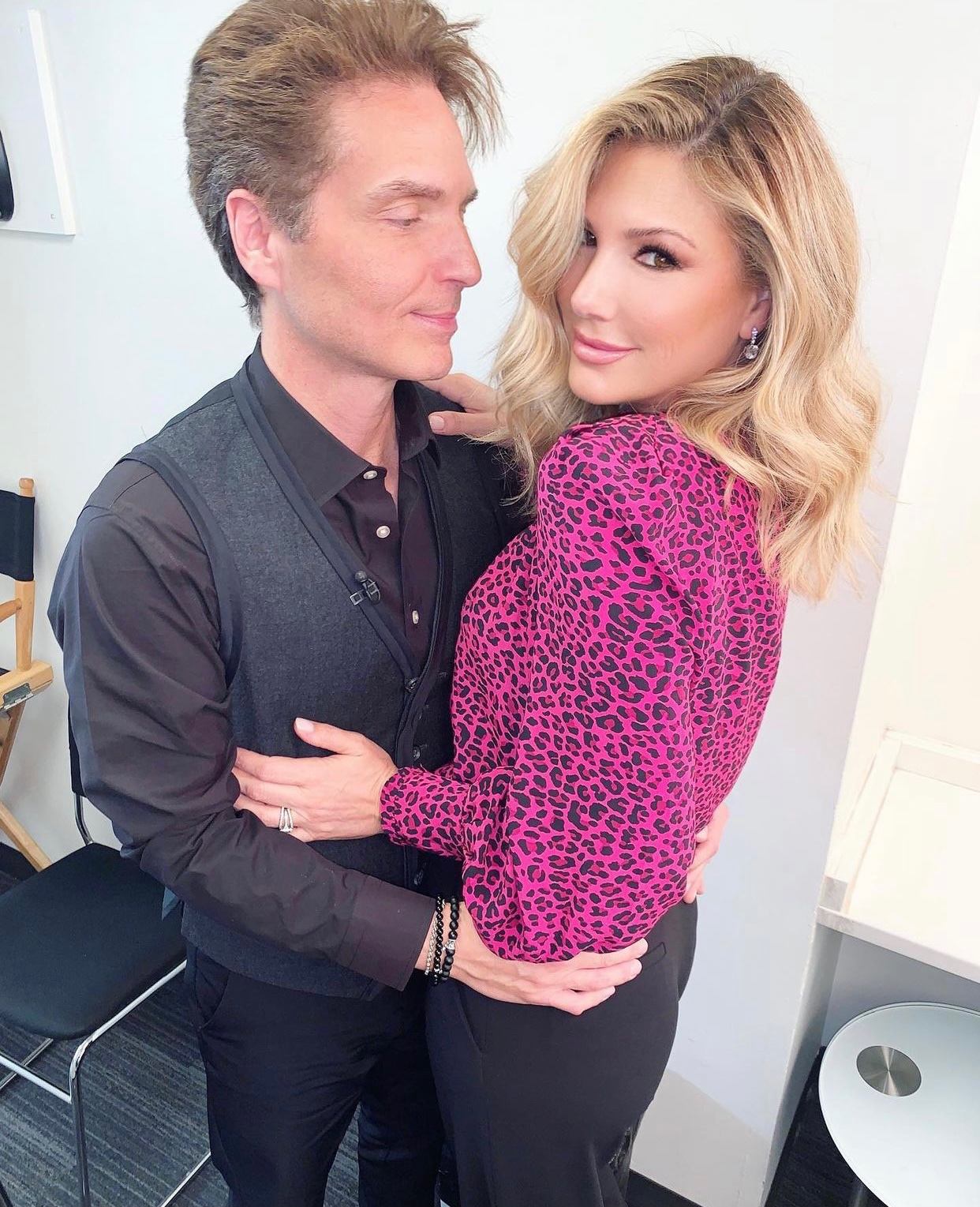 @daisyfuentes/Instagram
6 Daisy Fuentes and Richard Marx
This Malibu, CA-based duo may just be the definition of a vegan power couple. Business mogul and former MTV VJ, Fuentes and rockstar Marx first connected on Twitter before officially tying the knot twice. The couple's intimate Aspen, CO wedding was followed by a luxe winter wonderland celebration in Los Angeles six weeks later where guests were treated to a vegan feast complete with sushi and beefy Wellingtons. Outspoken animal rights activists, Marx and Fuentes embarked on their vegan journeys together. When they're not tending to their music and business empires, the pair can be found recording their new podcast Tequila Talk.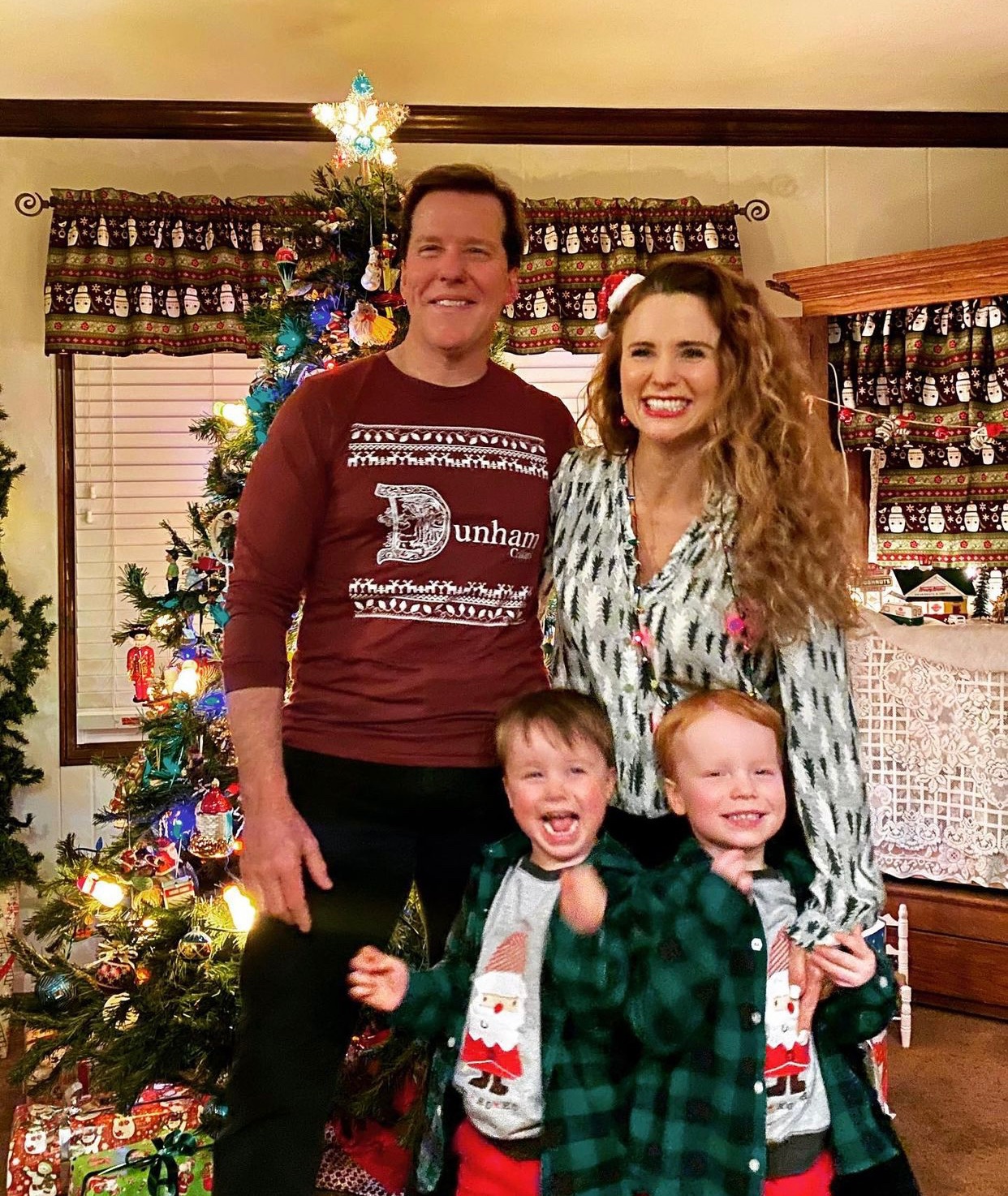 @audreydunham/Instagram
7 Jeff and Audrey Dunham
He's the king of comedy and she's the queen of cookies. A standup comedian and ventriloquist, Jeff is definitely a people person—or at least a puppet person. He went vegan following in the footsteps of Audrey who acts as a blogger, former fitness competitor, and owner of Peanut's Bakeshop—a gluten-free vegan cookie mix company named after one of Jeff's characters. The pair have two adorable twin boys who are also vegan.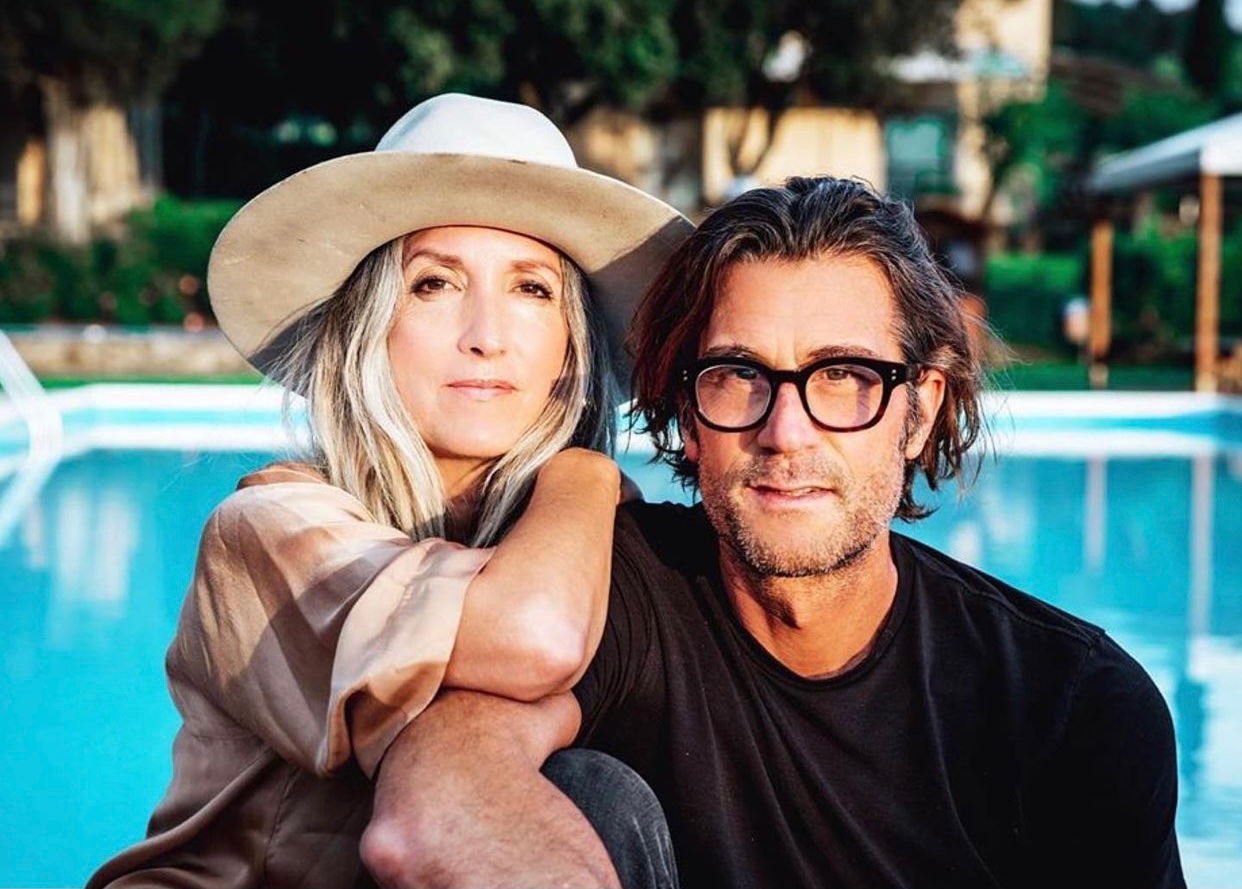 @richroll/Instagram
8 Rich Roll and Julie Piatt
He runs ultra-endurance races and hosts an internationally acclaimed podcast. She practices yoga and makes artisan vegan cheese. Together, they live off the beaten path in their gorgeous-yet-secluded home in Malibu, CA where they can let their physical and creative energies take flight. They host vegan wellness retreats in Europe, co-write plant-based cookbooks, and run a thriving plant-based meal planner. Amongst all of this, both remain humble and generally avoid the spotlight. Hint to our Valentines: we'd love a ticket to their luxe retreats as soon as travel makes a comeback.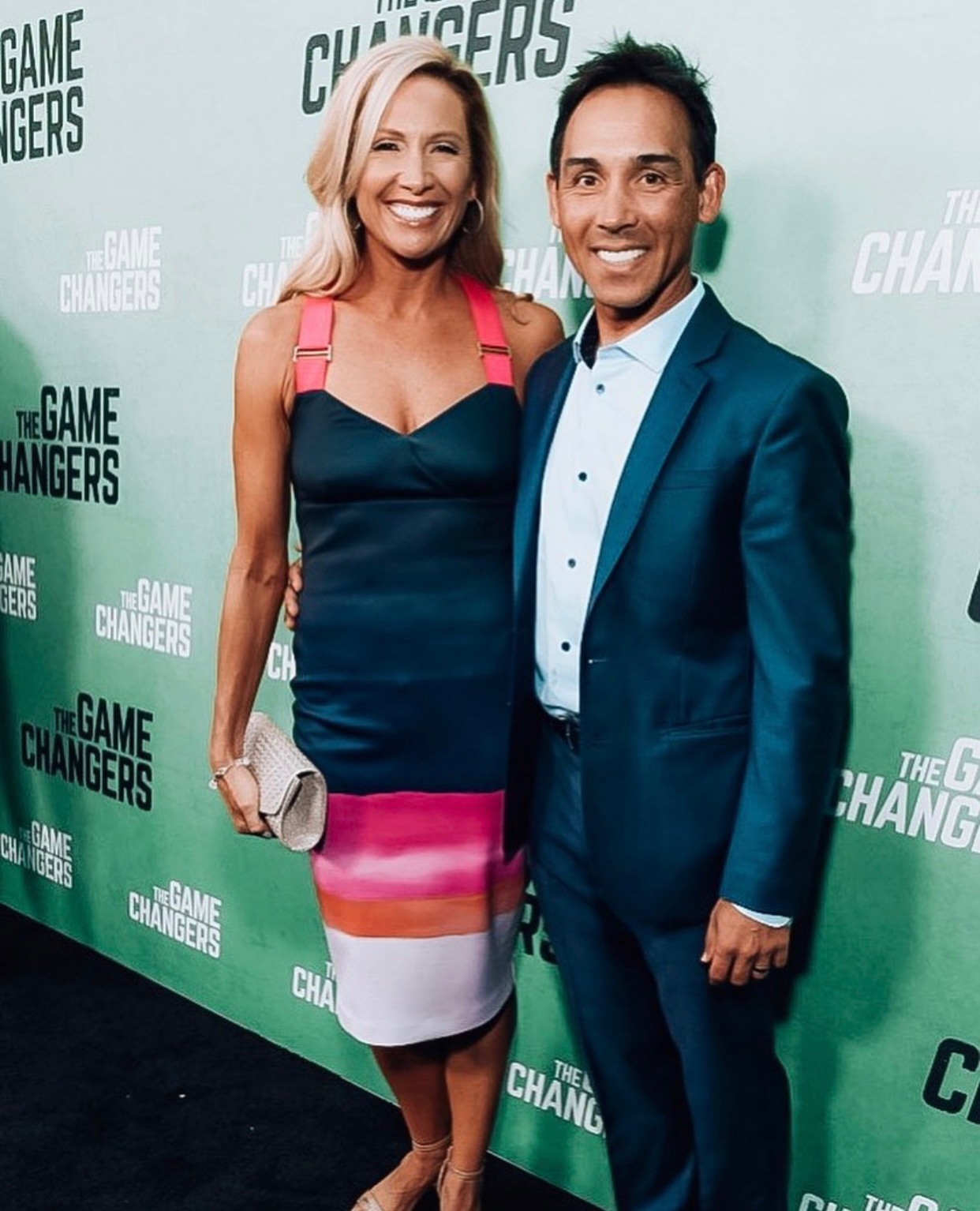 @veganolympian/Instagram
9 Dotsie and Kirk Bausch
We just stare in awe as this power couple passes us by wearing their matching Switch4Good cycling gear. While Dotsie fields the press inquiries and appearances—she won a silver medal in the 2012 Olympics and starred in the documentary The Game Changers—Kirk is an accomplished cyclist in his own right. He also assists his go-getter wife with her nonprofit, Switch4Good, which encourages everyone from elite athletes to everyday active folk to live better and do more by ditching dairy. We just want to be invited over to play with their two adorable chihuahuas—Lola and Yodi.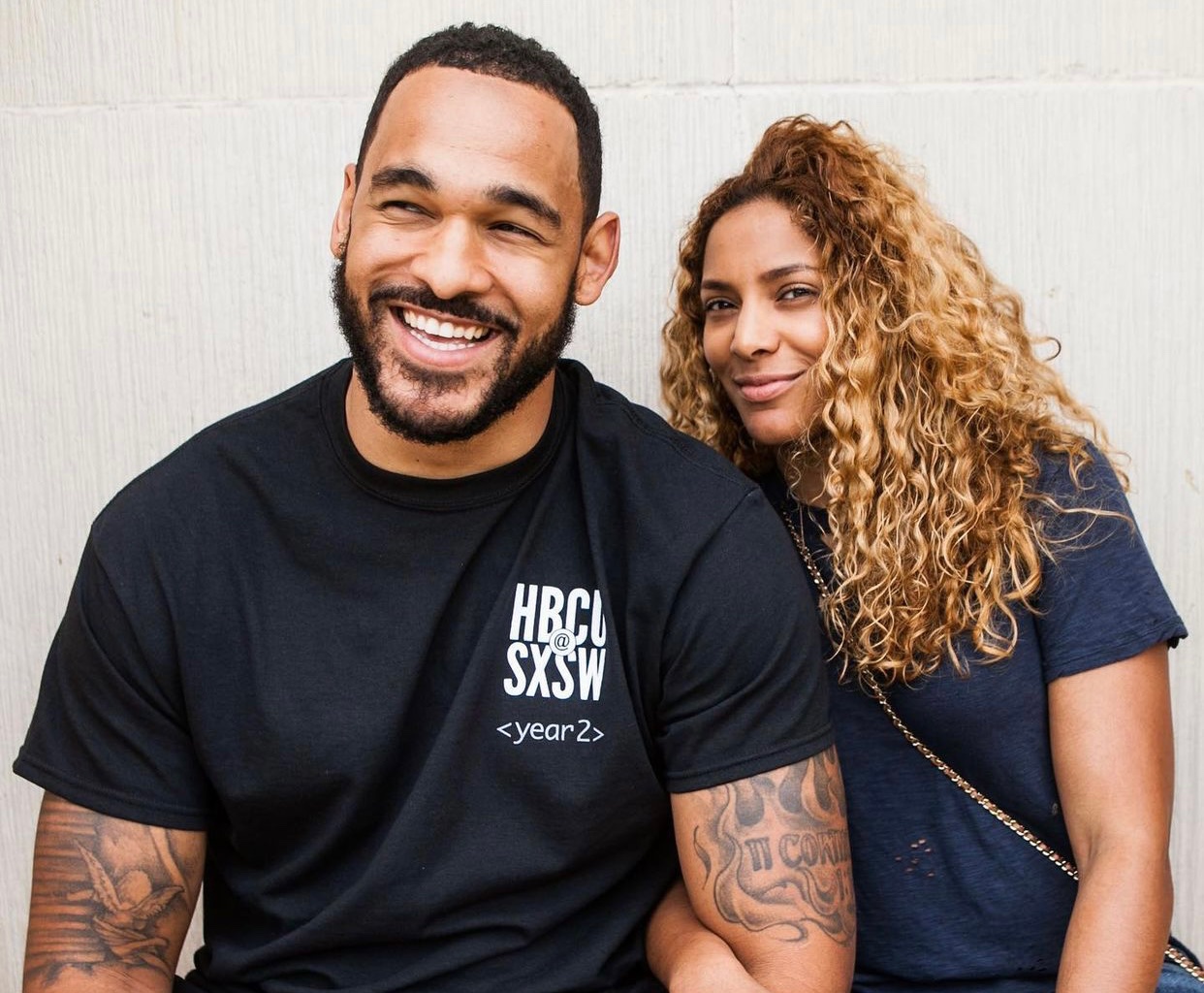 @dmorg91/Instagram
10 Derrick and Charity Morgan
Our fantasy is to be invited to Morgan's Super Bowl watch party. The Morgans are responsible for encouraging fifteen Tennessee Titans to opt-in to Charity's plant-based meal program. While not all players went completely vegan (like former linebacker Derrick), they stuck to the diet during training hours thanks to Chef Charity's prepared meals. We're scrolling through her recipe blog to treat our significant other to a special date night meal.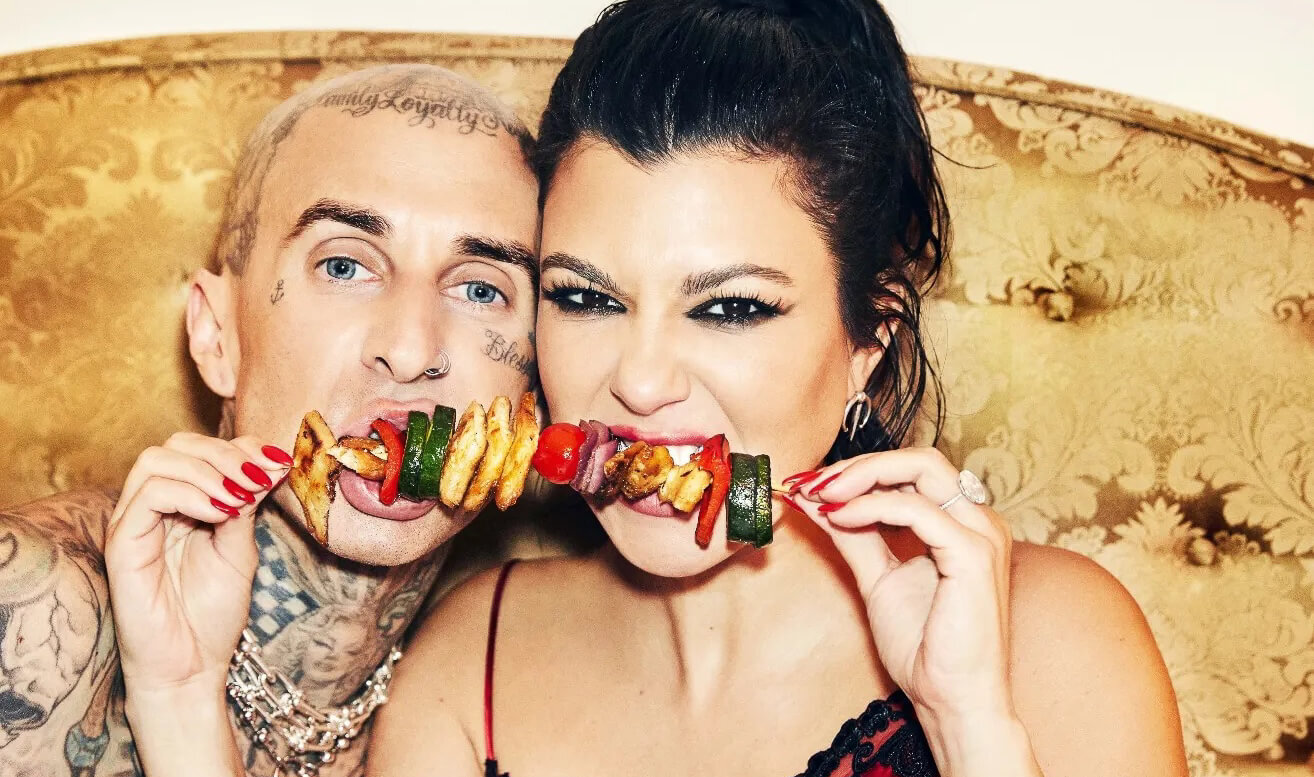 Ellen von Unwerth
11 Travis Barker and Kourtney Kardashian
Ok so Kardashian isn't quite 100 percent vegan yet, but she is nearly there. In a blog post on her lifestyle platform Poosh last year, the entrepreneur and reality TV star confirmed she was transitioning to a plant-based diet, and she was "95 percent" vegan. Barker, who she married last year, has been vegan for most of his life and is a huge advocate for the lifestyle. The pair have participated in vegan campaigns together, including a raunchy photoshoot for Daring plant-based chicken.
For more vegan celebrity news, read: