Global nonprofit ProVeg has launched in Nigeria with the aim of revolutionizing the country's food culture by promoting healthy plant-based options that are both climate- and animal-friendly.
As a part of ProVeg International, ProVeg Nigeria joins forces with 10 other offices worldwide to lead the mission of replacing 50 percent of animal products globally with plant-based and cultivated foods by 2040.
Hakeem Jimo, a vegan entrepreneur and co-founder of Nigeria's first vegan restaurant, was instrumental in spearheading the establishment of ProVeg Nigeria. Recognizing the immense potential for increasing plant-based diets in his homeland, Jimo has assumed the role of ProVeg Nigeria's Country Director.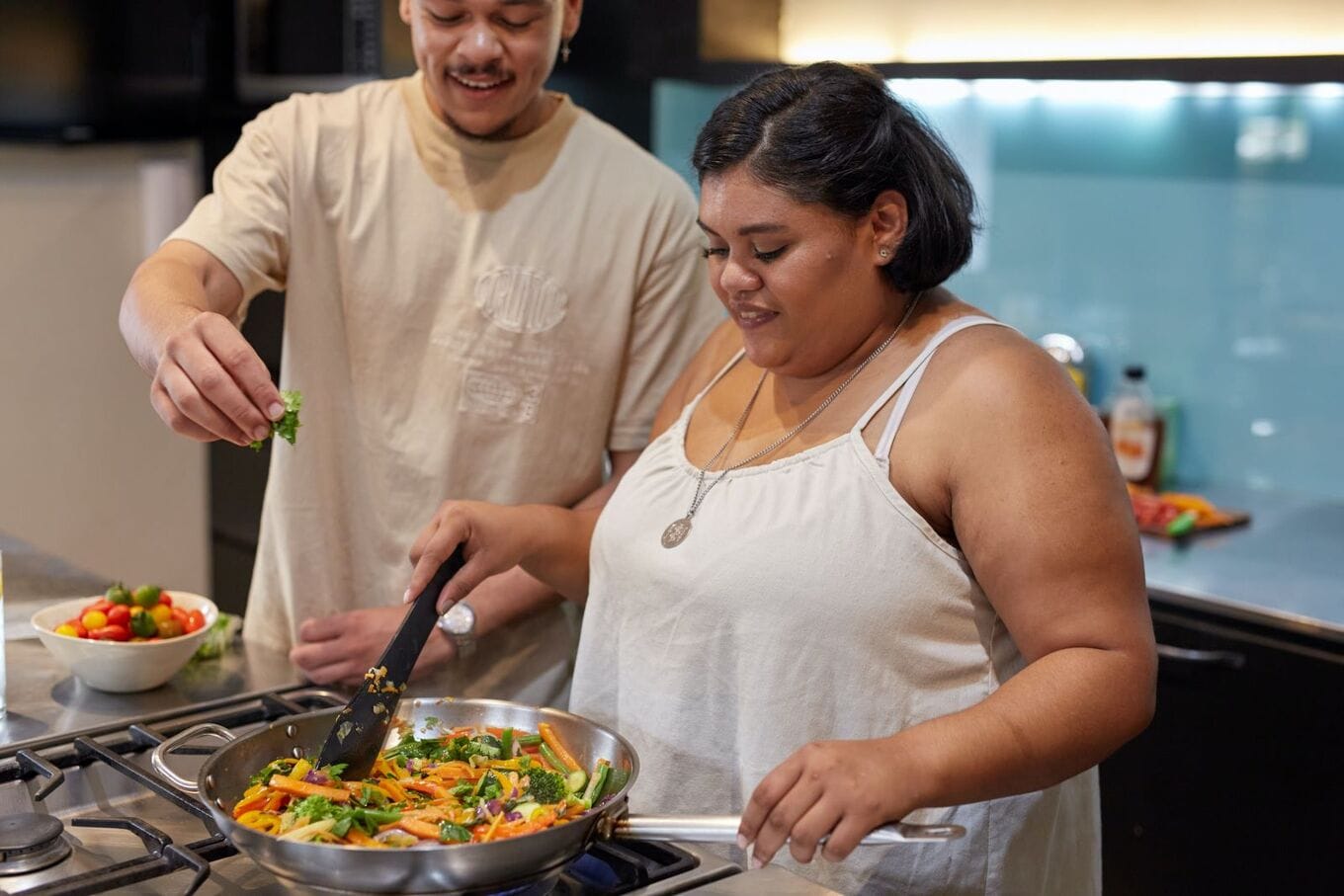 Unsplash
"It's all about the numbers—Nigeria is set to become the world's third most populous country in the next couple of decades. But time is not on our side," Jimo said in a statement. "To truly address climate change and health epidemics, we need to shift our diets today. That's why the team and I are thrilled to be launching the ProVeg Nigeria operation. We can take our work to a whole new level and expand our reach and impact."
ProVeg Nigeria, previously known as Lagos Veg Fest and later renamed Naija Veg, has already implemented various programs and campaigns to raise awareness about the benefits of plant-based diets. Collaborating with hospitals, clinics, and medical professionals, Jimo and his team have been actively promoting the incorporation of plant-based offerings in institutions to enhance public health.
"Health has been a key motivator for people here in changing their diets," Jimo said about the motivation behind dietary changes in Nigeria.
Bringing vegan food to Nigeria
Taste is another crucial factor in encouraging dietary shifts and incorporating plant-based ingredients into traditional Nigerian meals will be of utmost importance, according to Bola Adeyanju, Programme Manager for ProVeg Nigeria.
"Getting people to try out their favorite dishes using plant-based ingredients is key," Adeyanju said in a statement. "Once they see how tasty it is, they are more open to hearing about how important plant-based diets are for their health and for the planet."
To engage with the Nigerian population, the ProVeg Nigeria team has taken to the streets, conducting food tastings at universities and marketplaces. Adeyanju, a renowned plant-based chef, entrepreneur, and Ambassador for Chefs for Change, is enthusiastic for sharing delicious and easy-to-make plant-based versions of traditional dishes with her fellow Nigerians.
Joining Jimo and Adeyanju in this transformative endeavor are Marybeth Ubanwa, Campaign and Communications Manager for ProVeg Nigeria, and self-proclaimed plant-based crusader. Armed with a degree in International Law and Diplomacy, Ubanwa aims to amplify ProVeg Nigeria's growth and reach as it works towards transforming the food system.
"The impact we have in Lagos and in Nigeria can easily be extended across the continent and to lovers of African cuisine worldwide," Ubanwa said in a statement.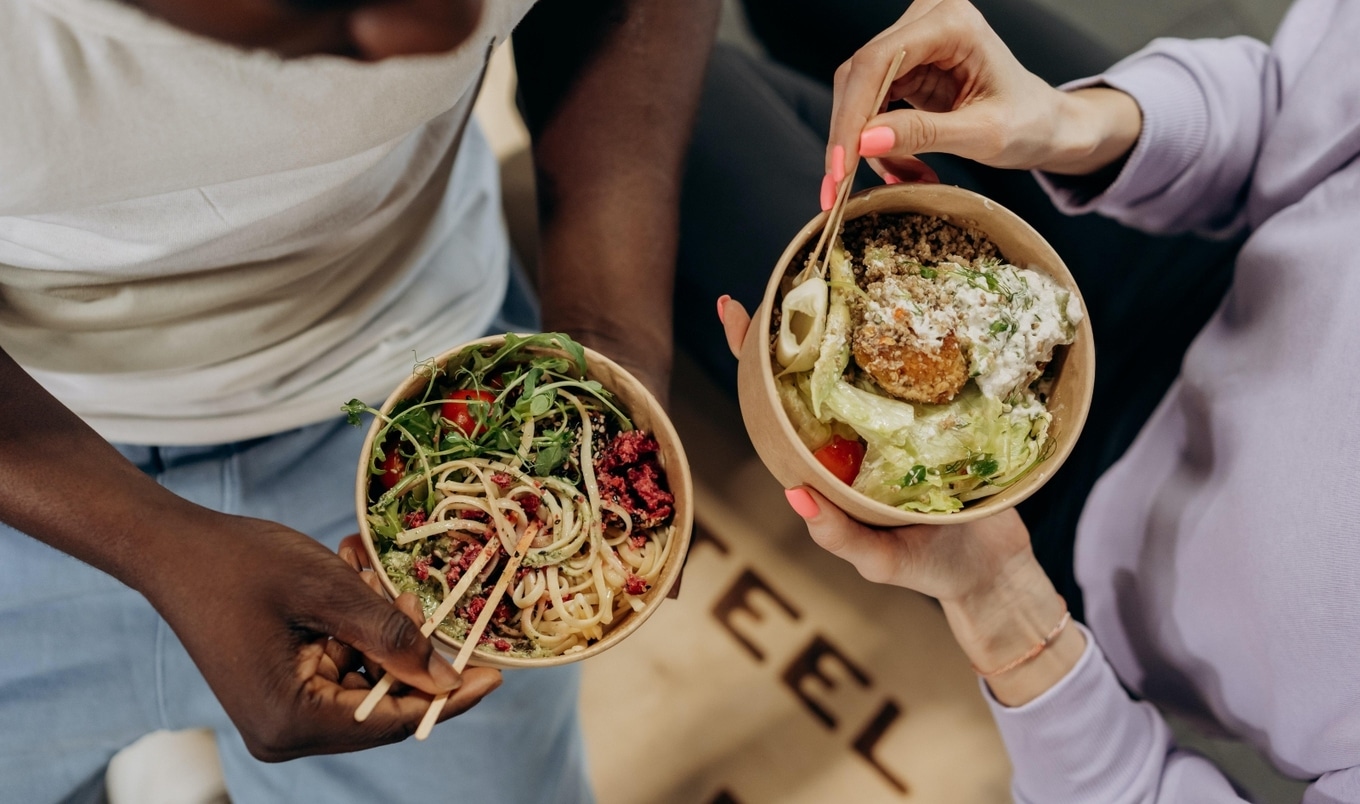 Jasmijn de Boo, CEO of ProVeg International, warmly welcomed ProVeg Nigeria to the organization. "We are thrilled to have the new ProVeg team affecting real change in promoting more sustainable diets across Nigeria," she said in a statement.
With ProVeg Nigeria's launch, the country is poised to witness a shift towards healthier and more sustainable food choices, creating a positive impact on both personal well-being and the environment.
Vegan innovation in Africa
In recent years, new vegan innovations have sprung up across Africa. Last year, Africa's first precision fermentation company launched with an aim to create dairy-identical milk proteins without exploiting animals. Based in Cape Town, De Novo is applying fermentation technology which involves using microbial hosts as cell factories to create animal-free milk proteins that are molecularly identical to those in cow's milk.
Although the company was initially focusing on insect protein, the team discovered that growing proteins using precision fermentation technology was a better approach to getting consumers onboard with sustainable proteins. De Novo plans to use those proteins to bring rich, decadent ice cream; melty, stretchy cheese; and nutritious yogurt to market at a commercial scale.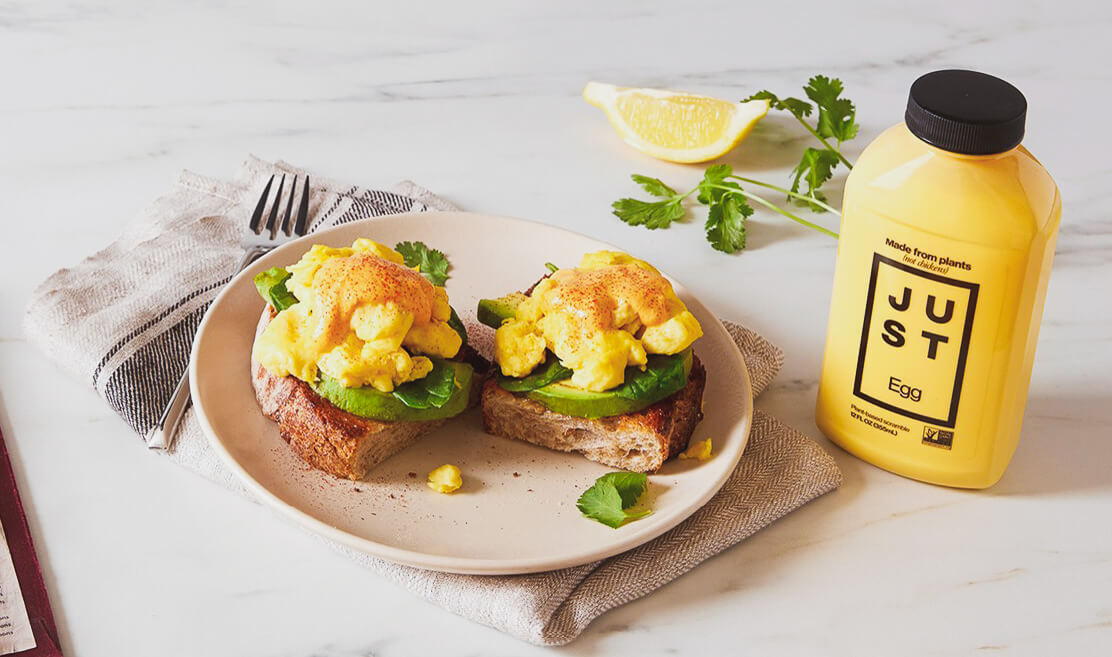 Eat Just
In 2021, Africa got its first taste of the popular vegan egg Just Egg. California-based Eat Just partnered with market platform Infinite Foods to bring the folded format of vegan JUST Egg to South Africa by way of retailer Wellness Warehouse, Infinite Foods' eCommerce site, and on restaurant menus in greater Cape Town, Johannesburg, and Durban, including at Lexi's, Jackson's, and Great Cape Deli.
"Eat Just is an innovative company on the forefront of food technology, making them an amazing partner to help Infinite Foods address the food security, health, and sustainability issues we face in Africa," Infinite Foods Founder and CEO Michelle Adelman said in a statement.
And Atlas Vegan Community School, the first vegan school in Uganda, recently began operations to help children eat healthier and protect them from zoonotic disease spread by the production and consumption of animal products.
For the latest vegan news, read: