The cost of plant-based meat is projected to reach parity with conventional animal meat by 2023, according to new information from nonprofit organization Good Food Institute (GFI). Achieving price parity is vital for mainstream adoption because consumers are more likely to try a new plant-based option that is not much more expensive than its animal-based counterpart.
In a recent study conducted by GFI with consumer research firm Mindlab that investigated price as a driver of purchase intent, consumers ranked price as the second-most important factor (behind taste) in purchasing a plant-based product. Though retail sales for plant-based meat grew by 45 percent in 2020, on average, Neilson data demonstrates that plant-based meat on a per-pound basis is currently twice as expensive as conventional beef, three times as expensive as pork, and four times as expensive as chicken. For most consumers, closing the price gap would likely increase the purchase intent of plant-based products.
To get to price parity, plant-based foods have a few looming obstacles. The animal agriculture industry has been able to keep costs down because it has been slaughtering animals for food for decades at a large scale with the help of government subsidies. However, the plant-based sector is newer and has yet to achieve the same economies of scale.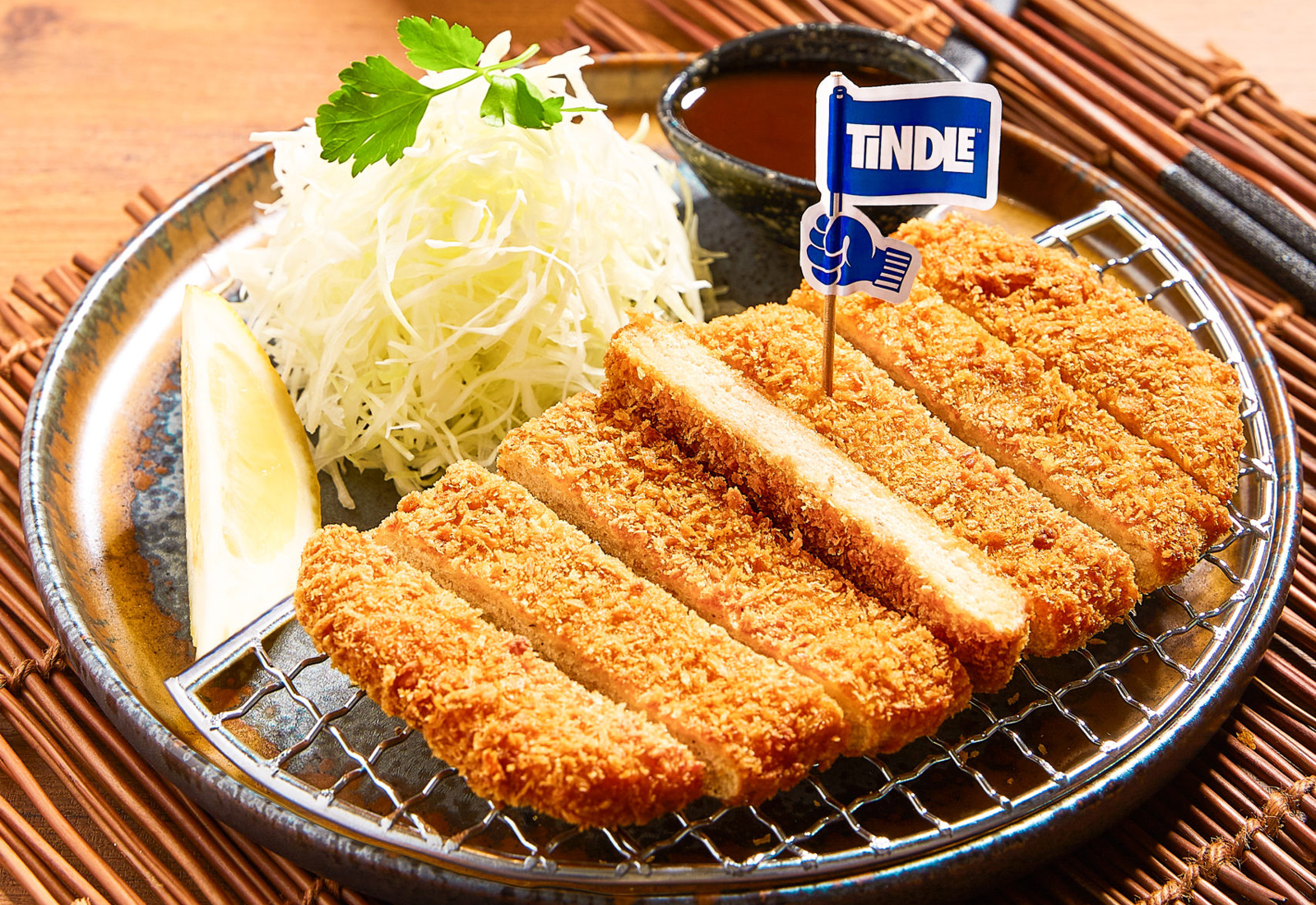 TiNdle
"Reaching price parity comes down to scale," Emma Ignaszewski, Corporate Engagement Project Manager at GFI, told VegNews. "Making the plant-based meat supply chain more efficient and more resilient to risks can result in lower costs for the manufacturer—and ultimately, more affordability for the consumer."
2032: The end of animal meat?
A 2021 report by investment firm Blue Horizon and business consultant BCG also points out that the key to consumer acceptance is price parity. The report notes that alternative proteins must taste and feel as good as the conventional foods they replace and cost either the same or less. According to their research, price parity will happen in three key stages.
First, plant-based products such as burgers, dairy, and egg substitutes made from soy, peas, and other plant-based proteins will achieve price parity in 2023. By 2025, alternative proteins made from microorganisms like fungi, yeasts, and single-celled algae will reach parity. And lastly, proteins grown directly from animal cells (often called "cell-based meat" or "cultured meat") will reach price parity by 2032.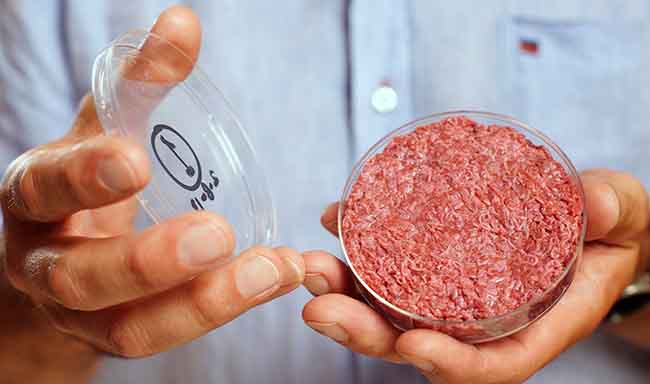 Mosa Meat
GFI's own research suggests that cultured meat could become cost competitive with some conventional animal meats as early as 2030, when cultivated meat is projected to reach a production cost of $2.92 per pound.
"None of this can happen unless consumers are happy with the taste of plant-based meat products. It doesn't help to scale up something consumers won't purchase," Ignaszewski said. "So above all, companies have to make plant-based products that come ever closer to tasting the same as or better than conventional meat. Scaling a plant-based product that tastes just like conventional meat—or better—to the point that it also reaches price parity is a golden formula."
Why the cost of animal meat is rising
According to GFI, the progress on price parity for plant-based meat is not only affected by production costs but also by market effects that raise the cost of traditional animal meat products. Recent developments in animal agriculture such as higher input costs, meatpacker labor issues, and supply chain interruptions have all affected the price of animal meat. In fall 2021, conventional meat categories such as beef, chicken, and pork saw double-digit price increases compared to the same week in 2020. Plant-based meat prices compared to the prior year decreased or stayed the same.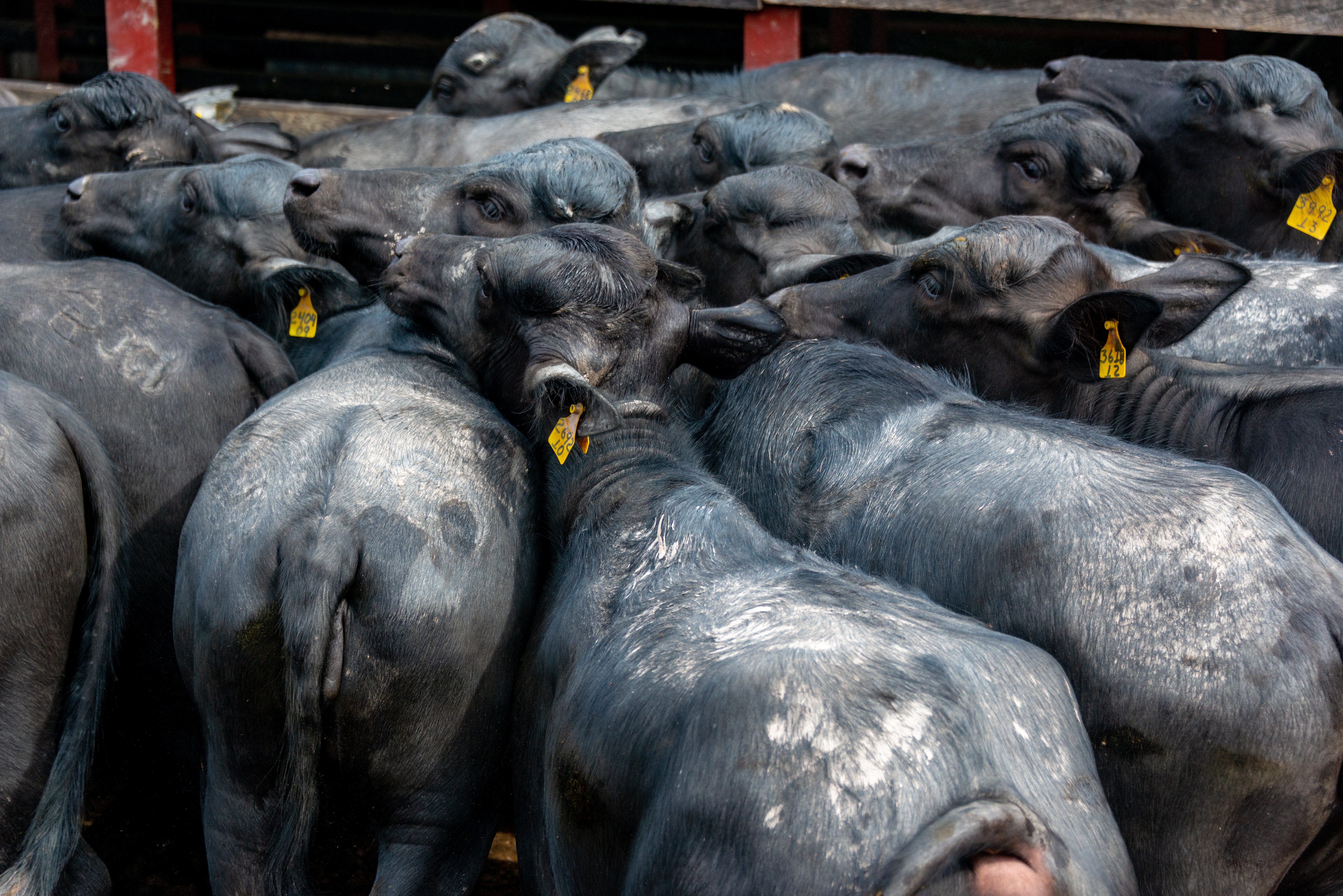 Additional supply chain interruptions occurred at the onset of the COVID-19 pandemic, when slaughterhouses and meat-processing plants around the country were forced to close because of COVID-19 outbreaks among workers, creating delays in the meat supply chain.
Shoulder-to-shoulder working conditions in slaughterhouses means workers are at higher risk of becoming infected.
"Interruptions like this and the resultant price hikes of conventional categories go hand-in-hand with the production inefficiencies of the conventional meat supply chain," GFI said in its report.
Plant-based meat moving closer to parity
In recent years, major brands and private labels have already attempted to underprice animal meat to further drive demand for plant-based products. In 2020, Trader Joe's launched its plant-based burger patties made with pea protein and priced them at $4.49 for two quarter-pound patties. Also in 2020, Kroger launched its plant-based chicken ground priced at $6.99 for a one-pound package.
Last year, plant-based brand Impossible Foods announced its second price reduction within a year for its plant-based ground meat, decreasing the suggested retail price to $9.32 per pound, a 20 percent drop. And competitor Beyond Meat has also said that it aims to underprice animal protein in at least one category by the end of 2024.
For more on vegan meat, read:
Why the Best New Meat Products Will Come From Korea
Will Vegan Meat Replace Animal Meat? Here's What Beyond Meat's CEO Says.
The USDA Just Invested $10 Million in Lab-Grown Meat