Comedian, actor, and entrepreneur Kevin Hart is adding a new title to his already impressive resume: philanthropist. Last month, Gran Coramino Tequila—a tequila brand co-founded by Hart and Juan Domingo Beckmann, an 11th generation tequila maker—announced the grantees of The Coramino Fund's small business grant program.
The Coramino Fund, a partnership between Gran Coramino Tequila and national nonprofit Local Initiatives Support Corporation (LISC), was established to uplift and support small, Black- and Latinx-owned businesses that have long been marginalized and blocked from accessing capital and resources necessary for growth.
Grants totalling $500,000 were allocated and equally dispersed among 50 winners. Among the lucky recipients are Black Leaf Vegan (a plant-based café located in Indianapolis, IN) and Mama Roots (a vegan food truck based in Duluth, MN)—two businesses focused on bringing healthy, vegan options to their communities while educating consumers about the benefits of a plant-based diet.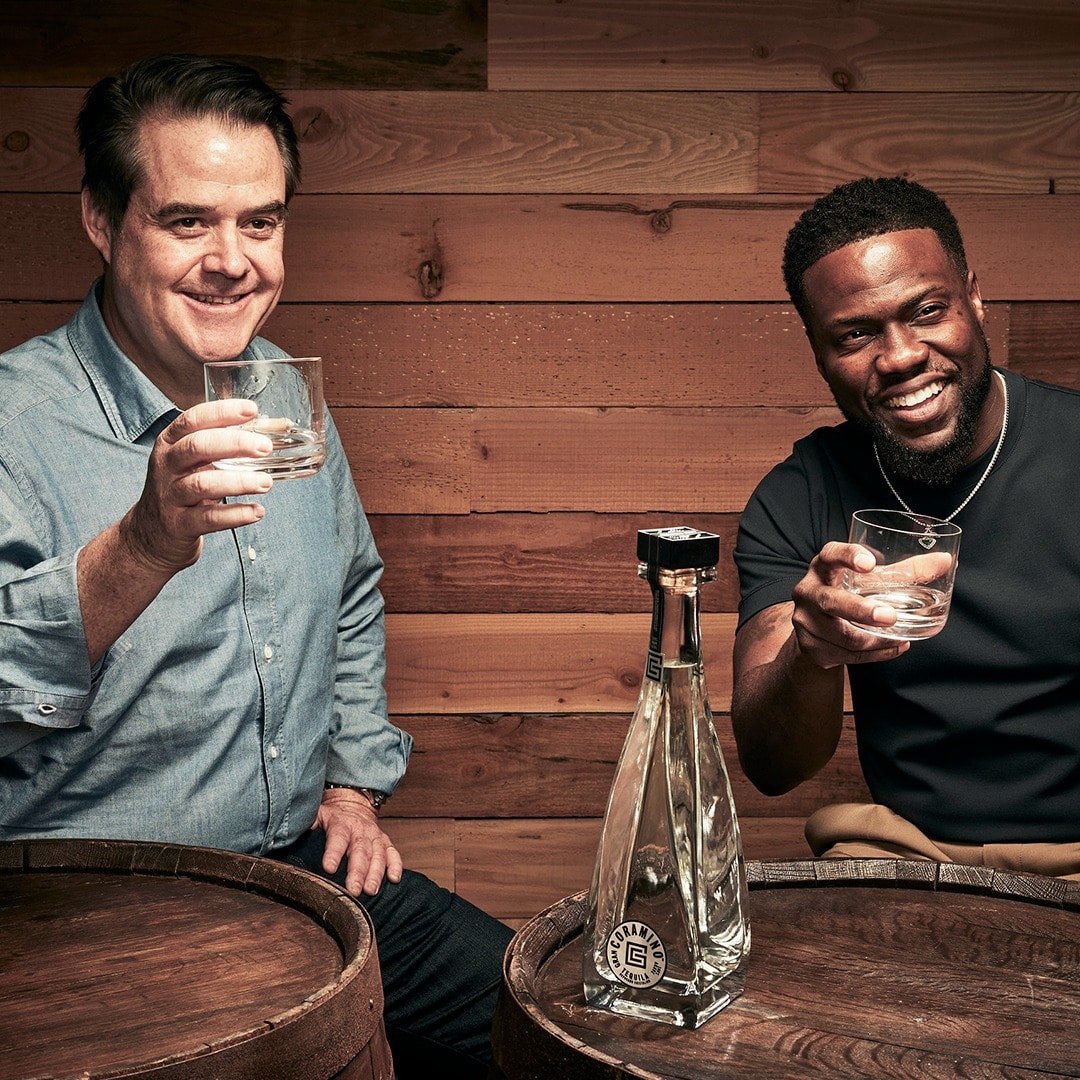 Gran Coramino Tequila
"[Beckmann] and I always knew we wanted Gran Coramino to have a give-back component that focused on providing Black and Latinx entrepreneurs with resources to pursue their small business dreams," Hart said in a statement. "Teaming up with LISC last year to launch The Coramino Fund in the US was the start of that journey."
Among the 50 winning businesses, 50 percent are Black-owned, 36 percent are Latinx-owned, and 14 percent are Black- and Latinx-owned. At 68 percent, women-owned businesses make up a large majority of the grant recipients.
Black Leaf Vegan is making history
Applications for the small business grants officially opened last November and came in from all 50 states. LISC reviewed applications from a wide variety of sectors—including educational services, retail, transportation, and more—during the selection process. Of the 50 winning businesses, Black Leaf Vegan is one of two vegan food businesses awarded a grant, and the only winner in the state of Indiana.
Derrick Slack, co-owner of Black Leaf Vegan, believes his story and mission made the family-owned café stand out among applicants. "We're in a space where we can really encourage a lot of people to change their DNA, literally change the trajectory of their family's health consciousness, and in the process, expand our brand," Slack tells VegNews.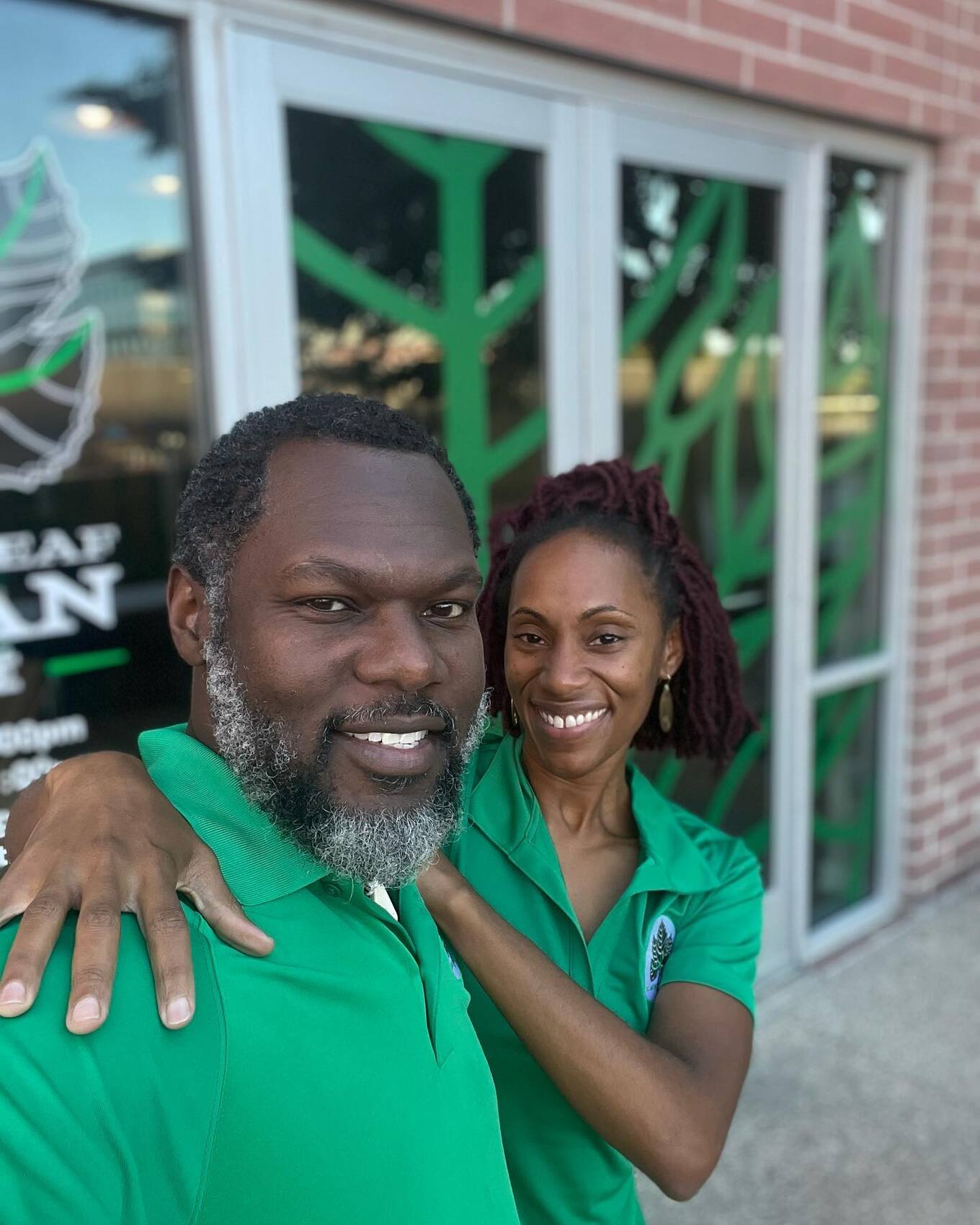 Black Leaf Vegan
At Black Leaf Vegan, husband-and-wife team Derrick and Taria Slack are drawing consumers with their healthy, plant-based menu. Patrons can select from a wide variety of menu items such as bacon, egg, and cheese breakfast bagels; avocado toast; oatmeal cups; and quiches.
Loaded nachos, crabless crab cakes, macaroni and cheese, burgers, jackfruit stew, and a selection of vegan desserts round out the lunch and dinner menu.
While Black Leaf Vegan officially opened its doors on October 8, 2022, co-owners Derrick and Taria Slack have long been committed to making healthy, plant-based food readily accessible to their community.
The duo adopted a vegan diet after learning about food-related chronic illnesses common in Black and Latinx communities. "We started to look at our food choices, and [asked], 'How can we be more healthy? How can we raise our three children to be more healthy,'" Derrick Slack explains. The death of Taria Slack's father served as the final push, and soon, the couple was exploring how they could improve not just their own health, but the health and wellbeing of their community.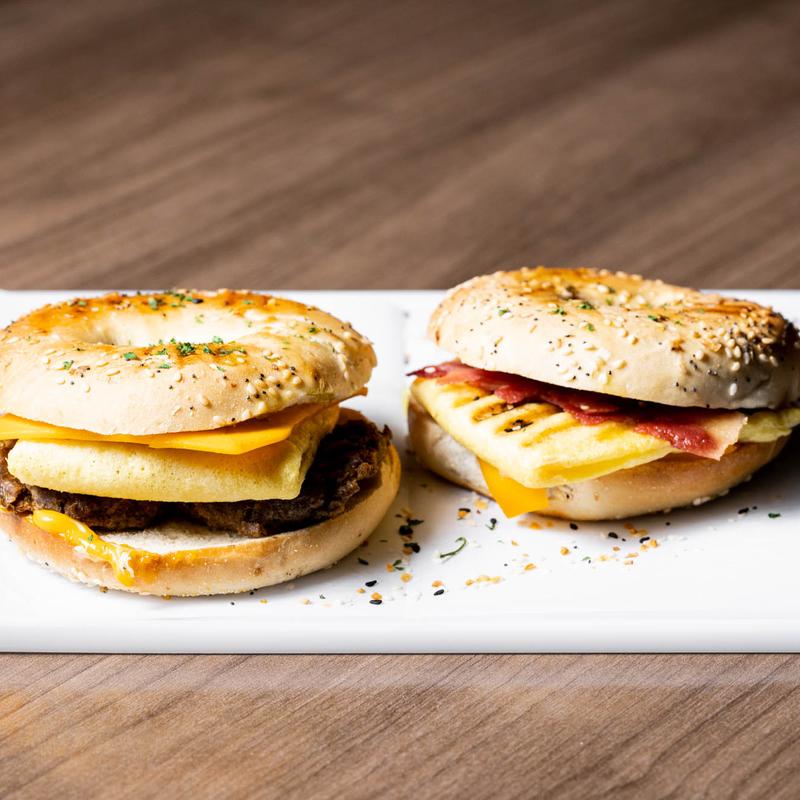 Black Leaf Vegan
"We started with a mission to really help the community understand," Derrick Slack says. After the family decided to share their knowledge of diet and health to promote the vegan lifestyle, they felt it was time to share their food. In 2020, they officially launched a food stand with a borrowed grill in tow. People flocked to the Slack's vegan cuisine.
"My entrepreneurial mind kicked in," Derrick Slack says. "We needed to give people a chance to buy our food everyday. So, we bought a food truck, renovated it, and [we] grew in popularity." With buzz growing about the Slack's food truck, Derrick and Taria Slack headed to the Indiana State Fair with the mission of pioneering the event's food culture.
The fair, which has become synonymous with meat- and dairy-laden grub, had never featured a vegan vendor since its establishment in 1852.
"Everyone thought we were crazy. [People said], 'Nobody's going to come to the fair to eat vegan food.' But in 2021, we were the first [vegan vendor]," he said.
The Slacks returned the following year and already have plans to make another appearance at the fair this summer.
The family took their earnings from the Indiana State Fair and launched the Black Leaf Vegan café. Derrick and Taria Slack have plans to spend their $10,000 small business grant on equipment for the café and as a payroll cushion.
In the future, they hope to continue building on the legacy of Black Leaf Vegan, expanding beyond their café space. While the husband-and-wife team aim to open more locations, they also want to continue educating their community. To that end, the duo is currently developing a podcast to help educate even more people about the health benefits of a vegan diet and to share their business journey in the hopes of inspiring others to pursue their own business ideas.
Kevin Hart gives back
Hart's commitment to empowering marginalized communities doesn't end with The Coramino Fund. The fund's small business program will offer grants to entrepreneurs in Mexico, and applications are set to open later this year.
Additionally, Gran Coramino donates $1 from every bottle sold to small businesses based in Tequila, Mexico and abroad in the US. Outside of his work with Gran Coramino Tequila, Hart is a budding restaurateur.
Just last year, he opened two locations of Hart House, a rapidly growing vegan fast-food chain serving burgers, salads, nuggets, and chicken sandwiches.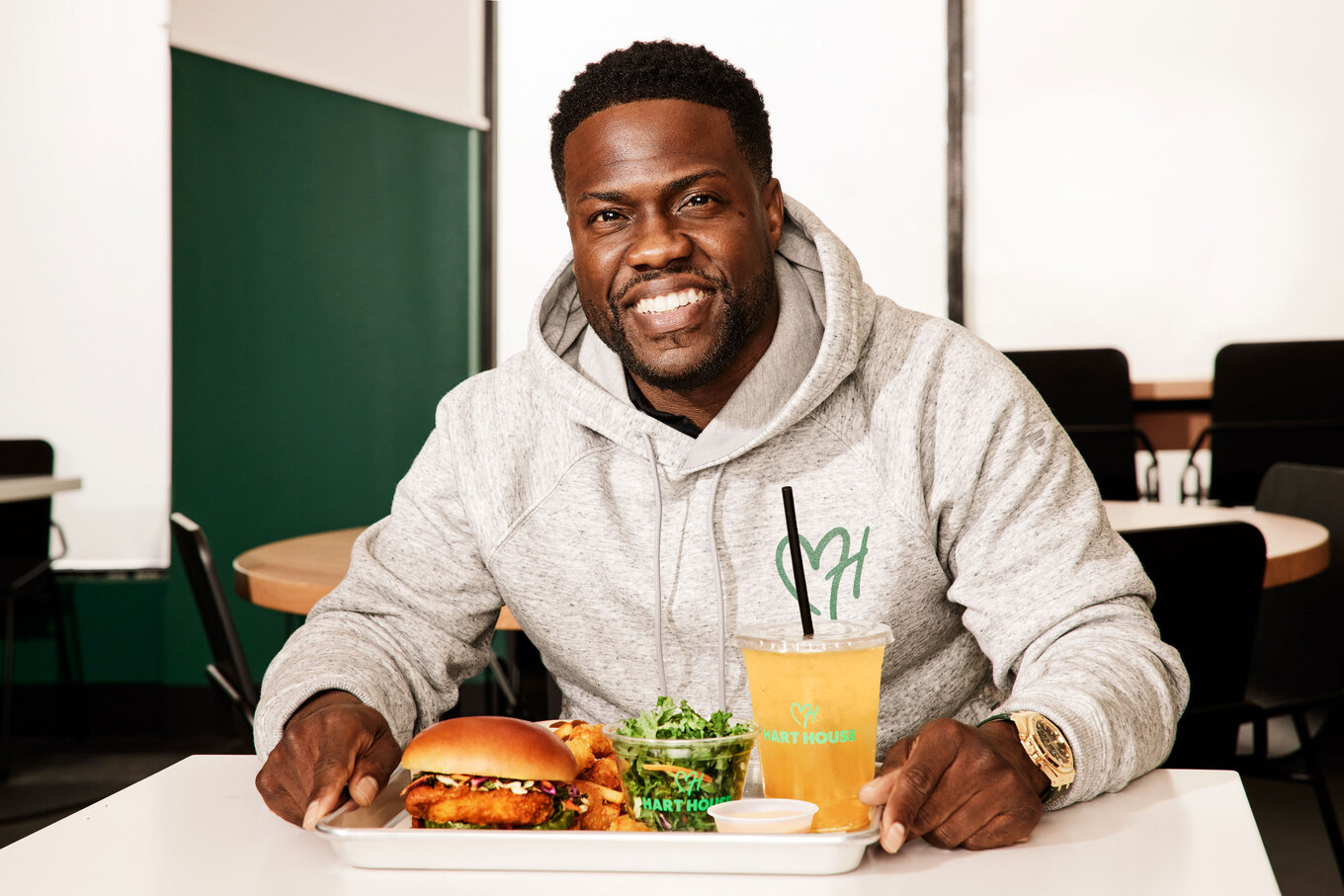 Hart House
"The goal is to see Hart Houses right smack dab in the middle of where you would see a McDonald's, a Burger King, a Chick-Fil-A, [and] a Wendy's [so] people can have the option for a plant-based taste, as well," Hart said previously.
This month, Hart House announced its fourth location, set to open at the University of Southern California. Located in South Central Los Angeles, a food desert home to primarily Black and Latinx Angelenos, Hart House will bring healthier vegan alternatives to an area where they are few and far between.
The Hollywood actor's commitment to making vegan food more accessible is one that resonates with Derrick Slack, who would love the opportunity to thank Hart personally.
Hart House
"I really appreciate Kevin Hart," Derrick Slack says. "He is about helping people live healthier lifestyles. He's about family, working hard, and helping underserved communities. He's a national figure that can shine light on us doing the same thing."
"Black and brown communities shine light in their own area. [Hart] is a match and he just lights other matches—it keeps the spark going," he said.
For the latest vegan news, read: