Over the weekend, Barbie surpassed $1 billion in global ticket sales, building the momentum of the film—which is already the highest-grossing female-directed film of all time for its maker, Greta Gerwig. The film's success can be attributed to a wide variety of factors, including notable performances by Margot Robbie, the Australian actress who brought Barbie to life.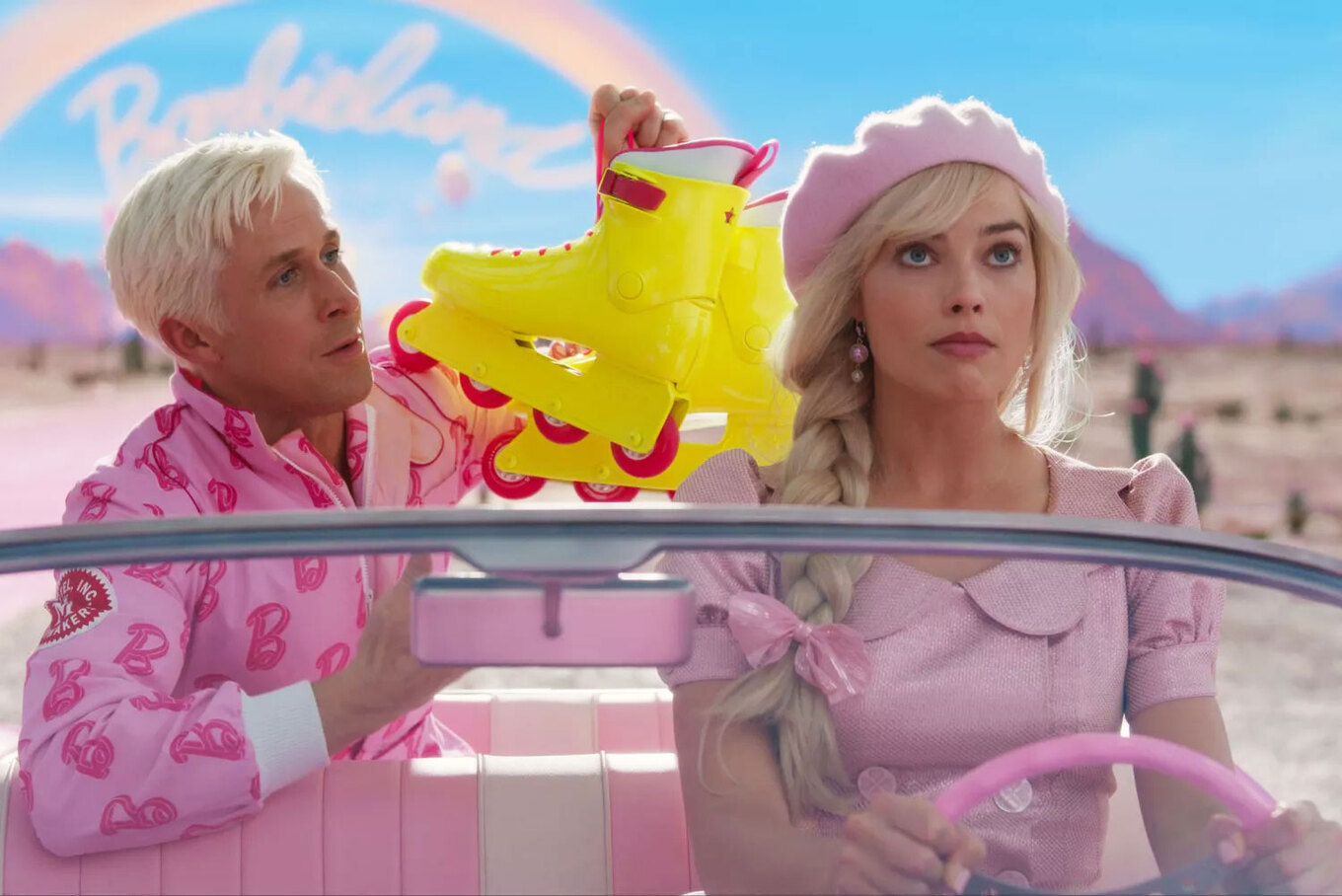 Warner Bros. Pictures
What did Robbie do to get Barbie ready? Her routine was built to include supplements, skincare regimens, and diet, according to skincare expert Jasmina Vico who recently spoke to Harper's Bazaar about working with the Barbie cast.
Vico created a regimen for Robbie, which involved her own line of Phyto Energy, Skin Frequency, and Gut Vibration supplements, which the 33-year-old actress supported with a diet rich in fermented foods.
Vegan fermented foods for skin health
Fermented foods are packed with probiotics, healthy bacteria that help your body maintain a balance of microorganisms. Vico explained that Robbie regularly consumed various fermented foods to get herself ready for the Barbie movie.
"Margot was also eating fermented foods like sauerkraut, kimchi, and kefir, all kinds of bitter foods, and berries," Vico said, explaining that consuming these foods help with "promoting the healing and reducing the stress in the body."
Are these all vegan? While sauerkraut is typically entirely plant-based, kimchi is usually made with fish products while kefir is often dairy-based. However, vegan versions of both of these fermented foods are available. Furthermore, the kimchi industry is set to hit $1.2 billion by 2027, according to research firm Technavio, driven by innovation in the industry such as vegan formulations of the Korean staple.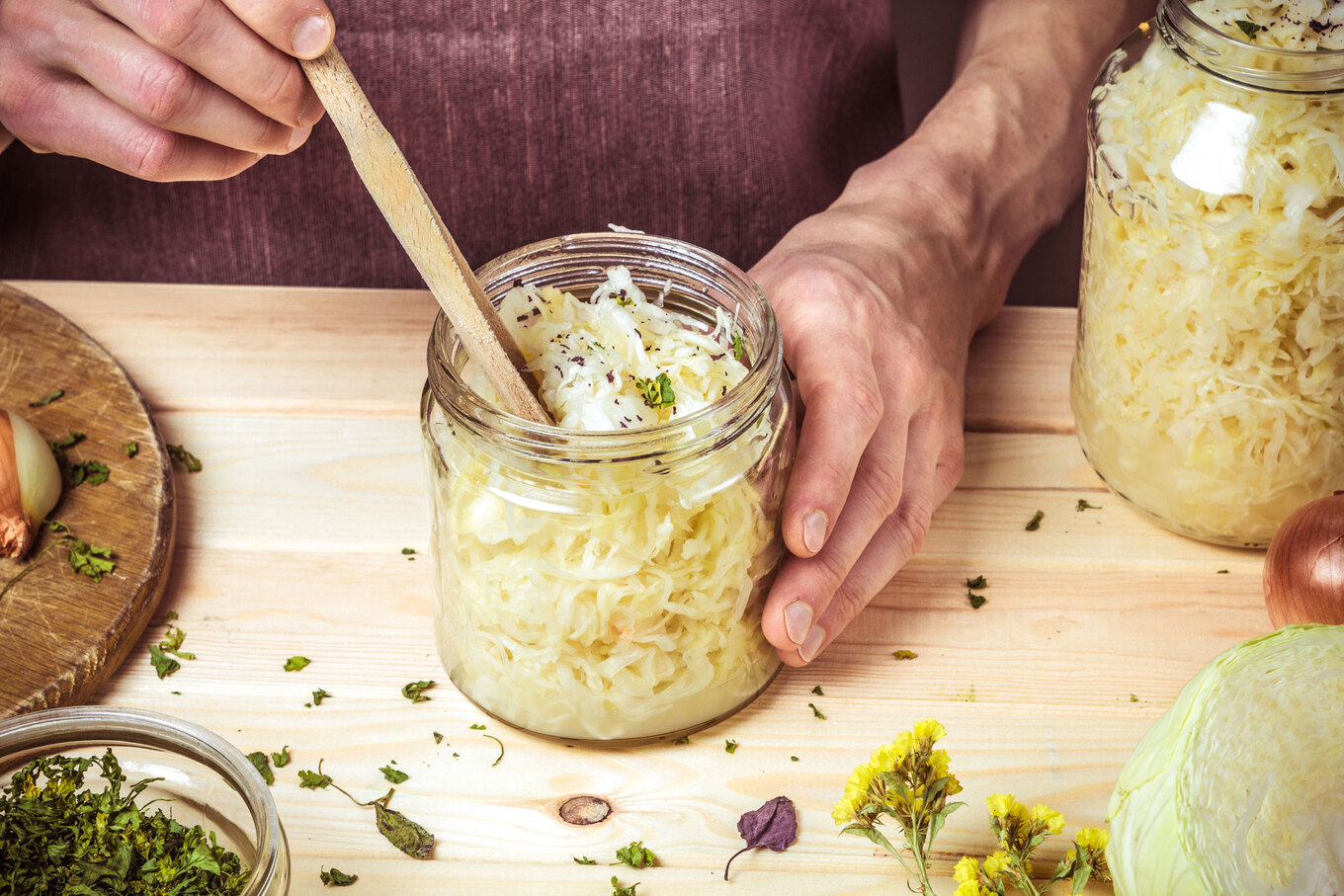 Getty
Robbie was also taking probiotics and anti-inflammatory supplements to support her skin health, along with consuming other wellness-oriented foods.
Vico explained that Robbie and the rest of the "Barbies" also drank organic milk thistle tea, which, despite the dairy-sounding name, is completely vegan. Part of the same family as the daisy, milk thistle is a flowering plant with benefits to support optimal liver and digestive function, along with both anti-inflammatory and antioxidant properties.
"It helps with flushing the liver which makes the skin better because it produces more glutathione which helps with luminosity and brightness," Vico said.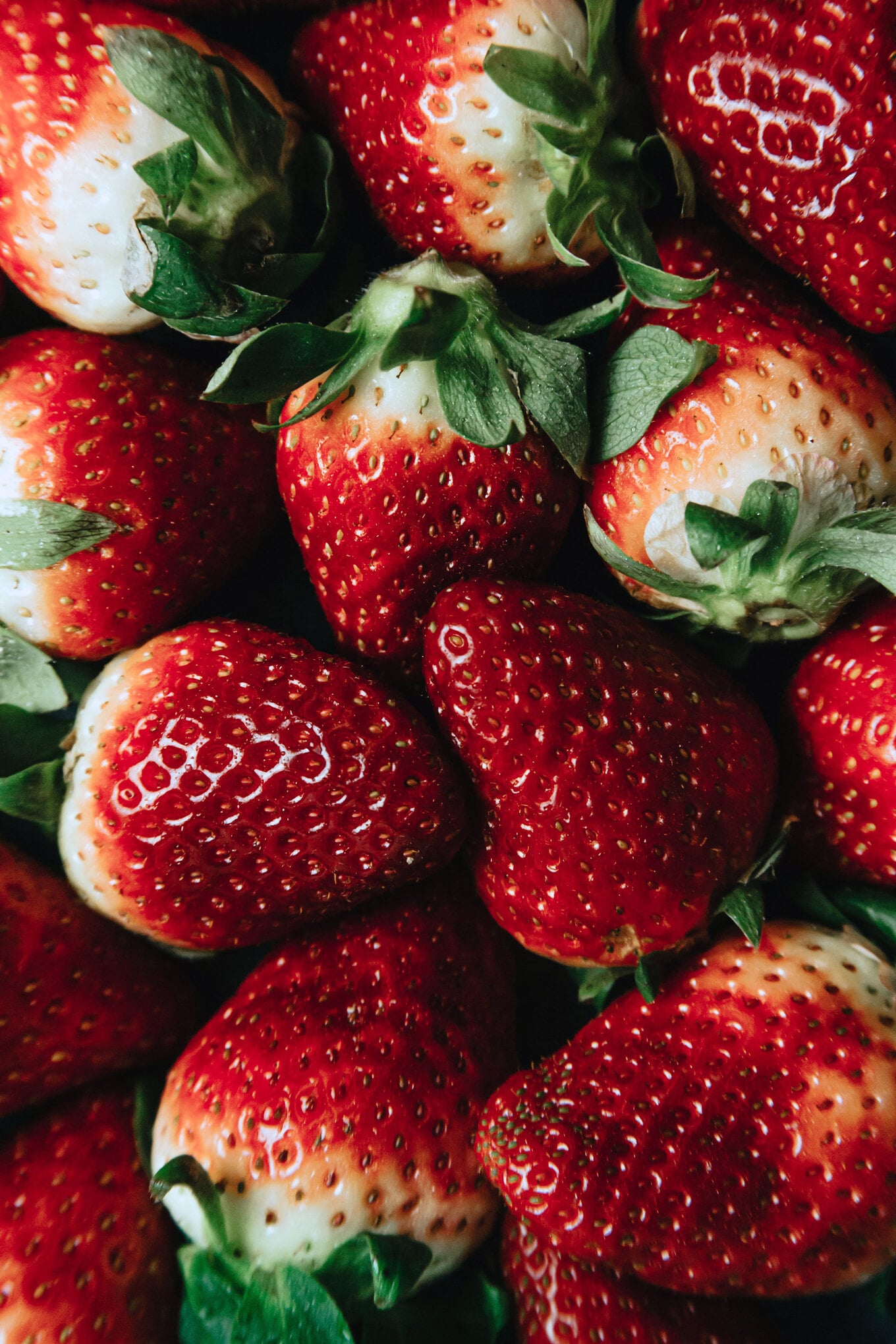 Ave Calvar Martinez/Pexels
As Vico explained, the Barbie star also reached for a variety of berries, another class of plant-based powerhouse foods packed with antioxidants. Consuming strawberries in particular could have helped Robbie stay on top of her lines during production.
That's because new research has shown that strawberries can improve cognitive speed and overall brain function. These berries also contain bioactive compounds that improve heart health.
Are meat and dairy good for skin?
By eating fermented foods, Robbie took steps to improve her skin and gut health in preparation for her role as Barbie. However, she also consumed a host of animal products, including avocado toast topped with halloumi cheese and Australian bacon and udon carbonara in Japan topped with butter, Parmesan cheese, a raw egg, and tempura bacon.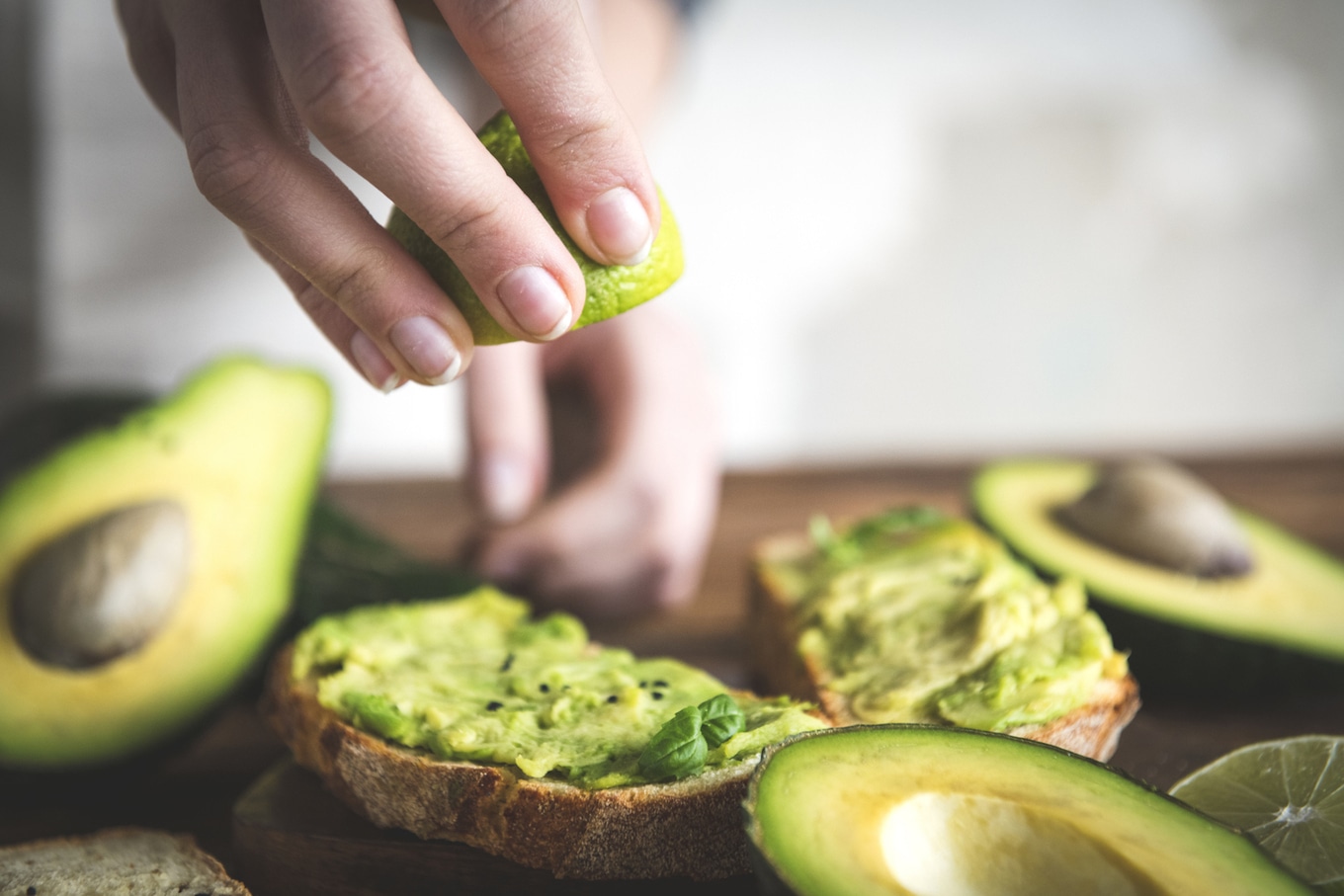 Rouzes/Getty
The avocado on that toast was a win for her skin because the green fruit offers multiple skin-loving benefits due to its rich content of vitamins, minerals, and fatty acids, including omega-3 and monounsaturated fats. These nutrients help reduce skin damage from environmental factors, promote collagen production, and improve overall skin health.
However, bacon is a processed meat classed as a group 1 carcinogen by the World Health Organization, and consuming it has been linked to a variety of health issues, including several types of cancers, heart disease, and type 2 diabetes.
In fact, health claims made by the pork industry have recently been under fire by The Canadian Food Inspection Agency. Last year, the agency asked lobby group Manitoba Pork to correct radio ads that claimed "thick, juicy pork chops," "tasty pork tenderloin," and "crazy good pork burgers" are a "healthy and affordable protein." Why? These claims could not use the definition of "healthy" outlined in Canada's Food Guide.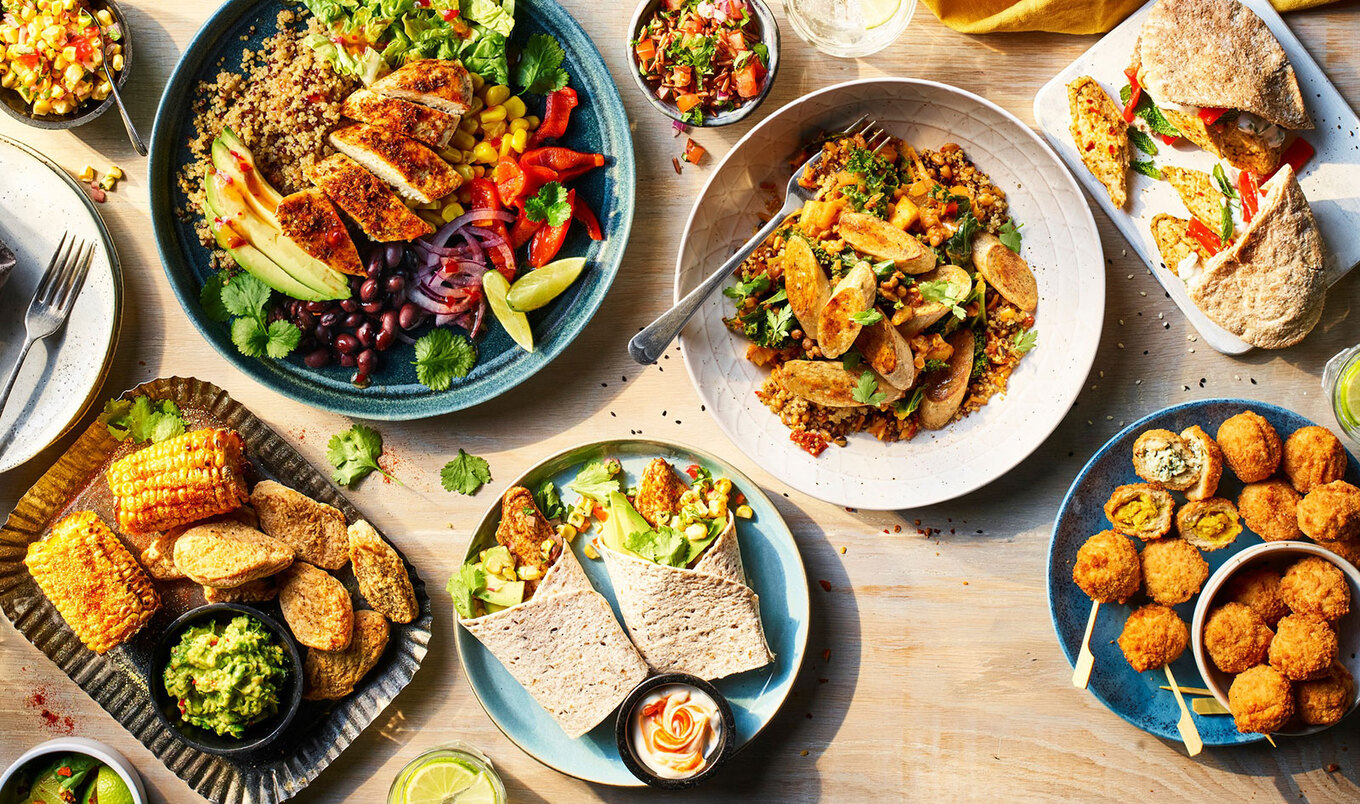 Quorn
Vegan meats, however, have been linked to supporting a healthy gut. Meatless brand Quorn is currently researching the health benefits of its star ingredient, mycoprotein—a vegan meat made with fungi. Thus far, its findings have pointed to fungi meat as having a positive impact on muscle building, gut health, and reducing bad cholesterol.
Consuming halloumi, butter, and Parmesan can lead to adverse effects on the skin. Research has linked dairy foods with increased inflammation and acne, and identified them as triggers for eczema and psoriasis. Luckily, plant-based versions of dairy foods are becoming more readily available, even using fermented foods (such as cashews, oats, and melon seeds) as a base.
Will Robbie opt for an avocado toast topped with vegan mushroom bacon and dairy-free cheese in preparation for her next hit film?
For the latest vegan news, read: