Vegan fast food empire Slutty Vegan will soon open its first drive-thru at its new location currently being built out in Columbus, GA. Set to open later this year, the new drive-thru outpost will offer the same popular menu the brand has become known for, with playful and provocative vegan burgers such as Sloppy Toppy, One Night Stand, and Fussy Hussy, along with sides such as Slutty Fries and Skinny Dippers.
The new location builds upon a booming business venture that has seven locations through Georgia and beyond, with more being announced—including new outposts coming to Columbus, Harlem, NY, and Washington, DC.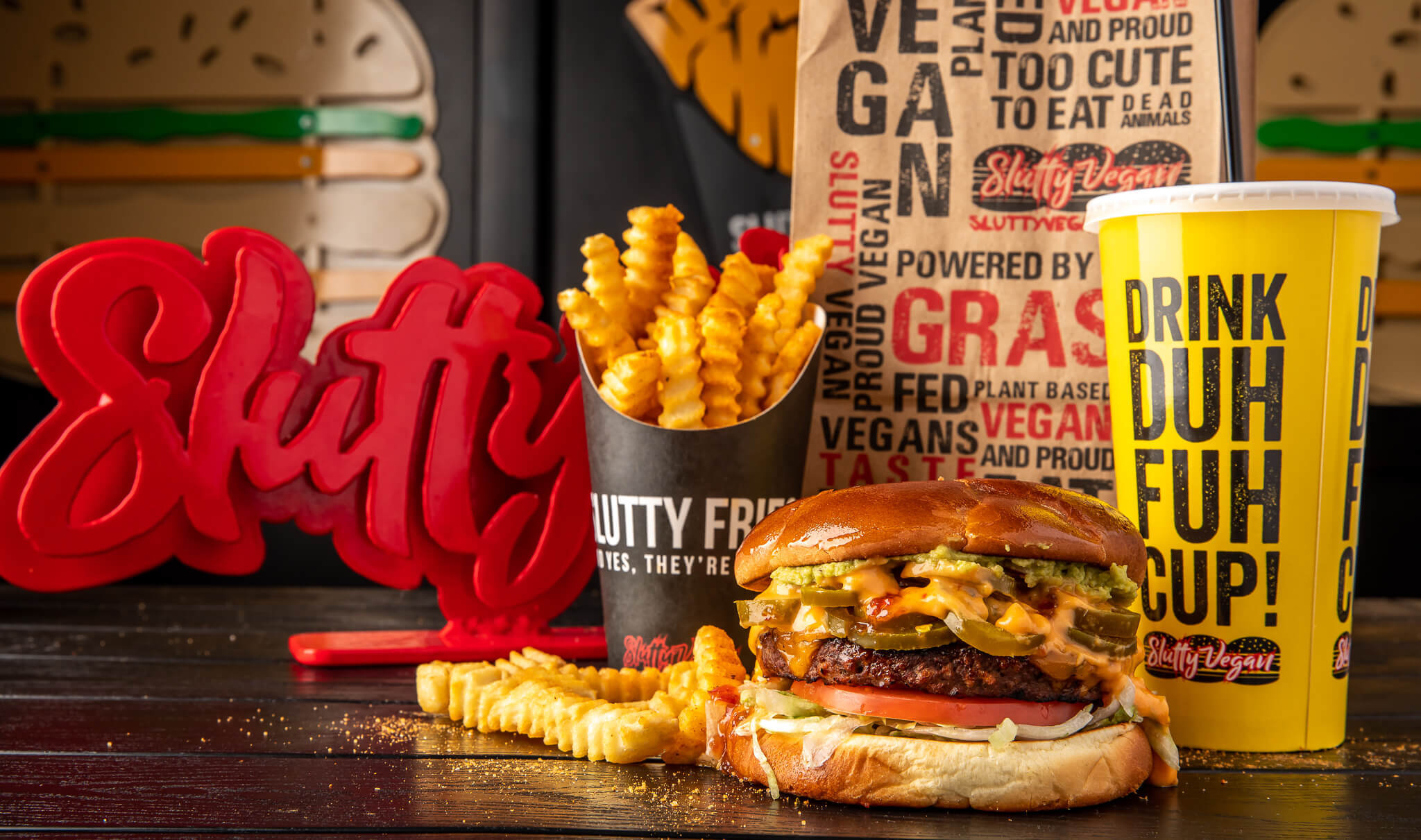 Madelynne Boykin
Founded by entrepreneur Pinky Cole, Slutty Vegan first launched in 2018 as an Instagram-based delivery service out of a shared commercial kitchen in Atlanta, GA. Within weeks, Cole invested $10,000 into her own food truck, and by 2019, she opened the first brick-and-mortar restaurant to a crowd of 1,200 customers.
In less than six years, Cole built a $100 million business with her catchy slogans, signature vegan burgers, and vibrant energy. Last summer, when Slutty Vegan expanded to New York City, the city's mayor, Eric Adams, hopped on a stationary bike with a superfood smoothie in hand to record a personal welcome message to Slutty Vegan.
"On behalf of 8.8 million New Yorkers, let me be the first to say, 'Welcome to New York City, the big time.'" Adams said in the welcome video. "Anyone who knows me knows that I like to eat healthy and plant-based. We love our brothers and sisters in Atlanta but it was about time you brought your vegan burgers here to the greatest city in the world."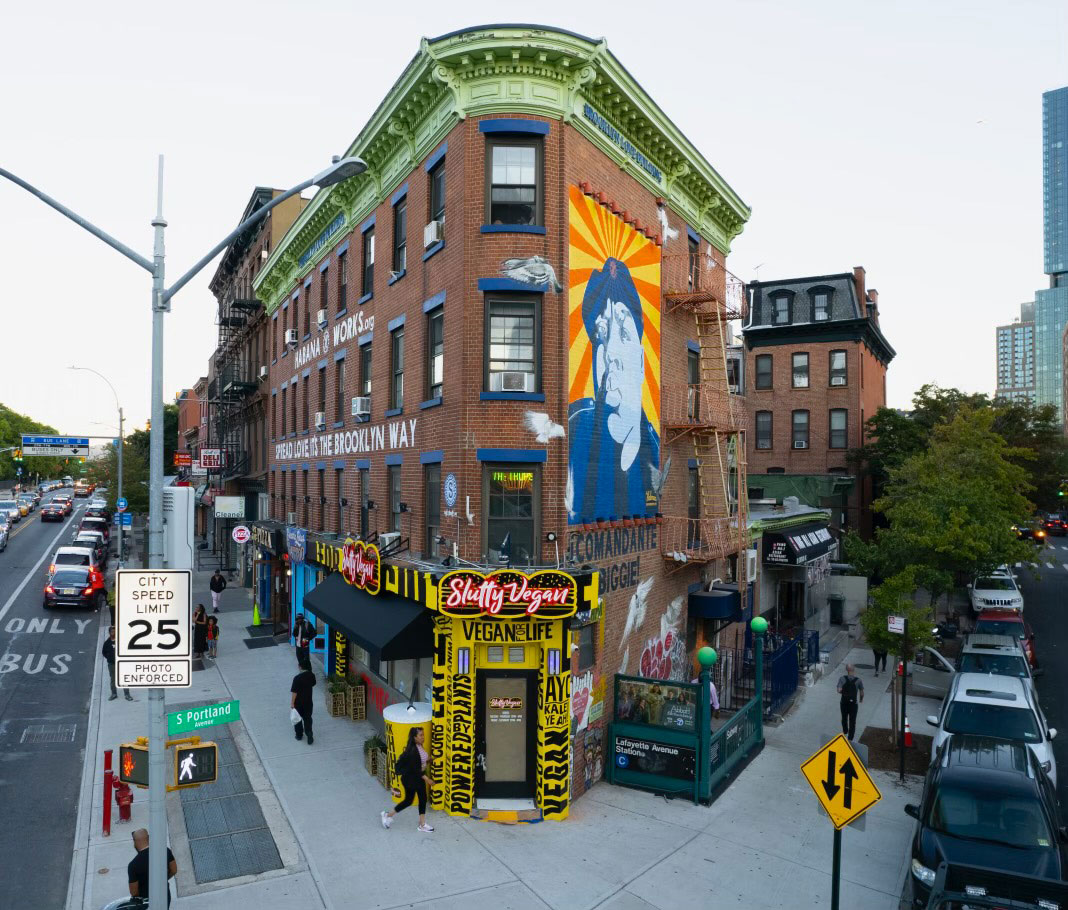 Slutty Vegan
Last year, Slutty Vegan secured $25 million in a Series A funding round that it is using to fund the brand's continued expansion. Some of the funding came directly from Danny Meyer, who is known for scaling his successful fast-food concept Shake Shack.
The Slutty Vegan empire
When not slinging burgers, Cole is growing her Slutty Vegan empire in other ways. So far, she has opened sister restaurant Bar Vegan in Ponce City Market and launched vegan CBD gummies and other plant-based products.
Last summer, Slutty Vegan partnered with Steve Madden on reimagined versions of the footwear brand's classic POSSESSION sneakers and BSETTITUP bag styles made with entirely vegan materials and accented with the burger chain's vibrant color palette.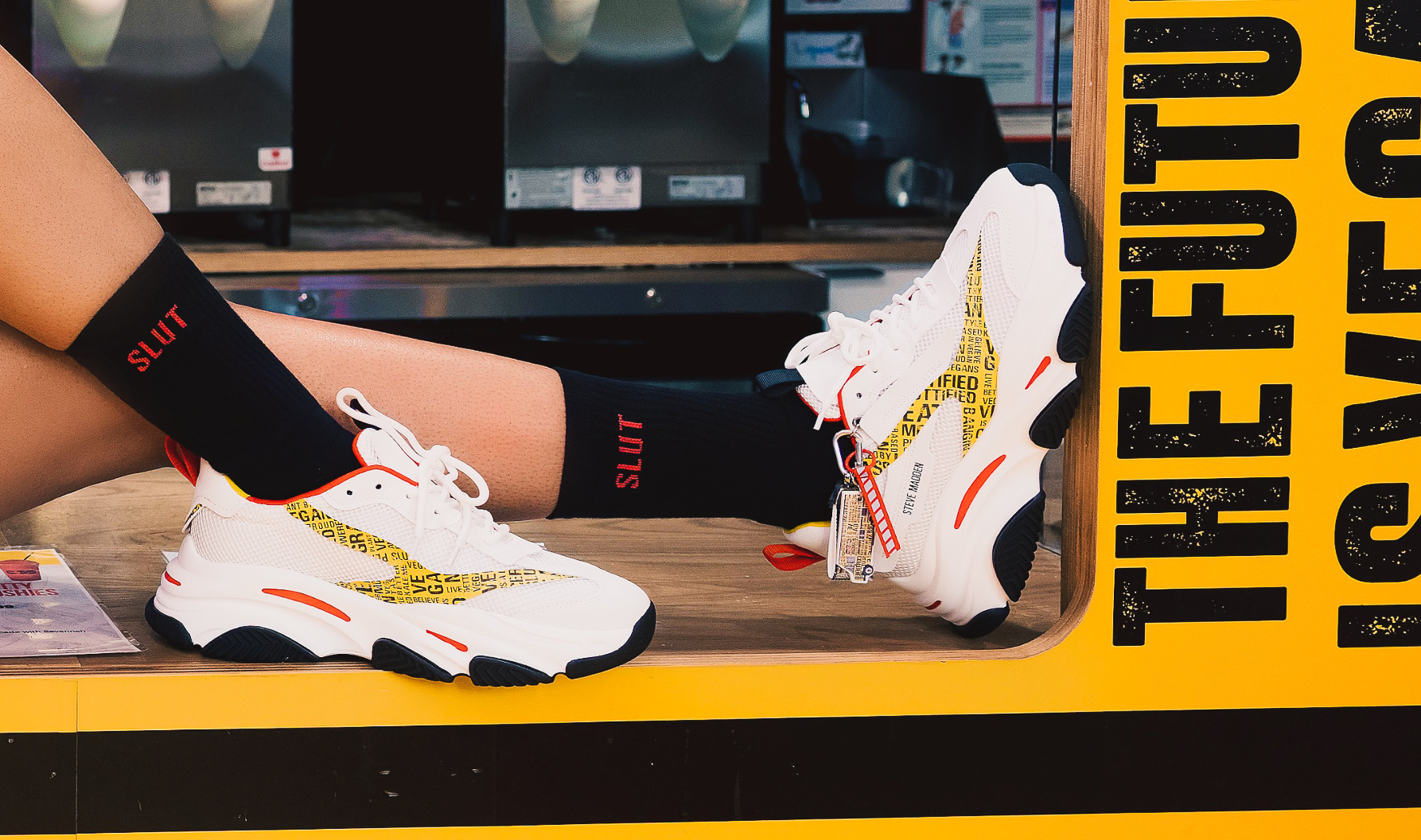 Drea Nicole
At Costco in the Southwest and Midwest regions, the debut Vegan Spinach Artichoke flavor of Pinky's Dips has been flying off shelves with additional flavors in the works.
The entrepreneur is also constantly looking to innovate the menu at Slutty Vegan. Earlier this week, Cole announced on Instagram that she's working on a Slutty Vegan breakfast concept. As part of her research and development, Slutty Vegan's Edgewood location gave out free vegan breakfast sandwiches to gain feedback on the items.
Pinky Cole gives back
As a social justice activist, Cole also created the Pinky Cole Foundation to help build generational wealth for communities of color, including gifting LLCs to last year's graduating class at CAU, her alma mater.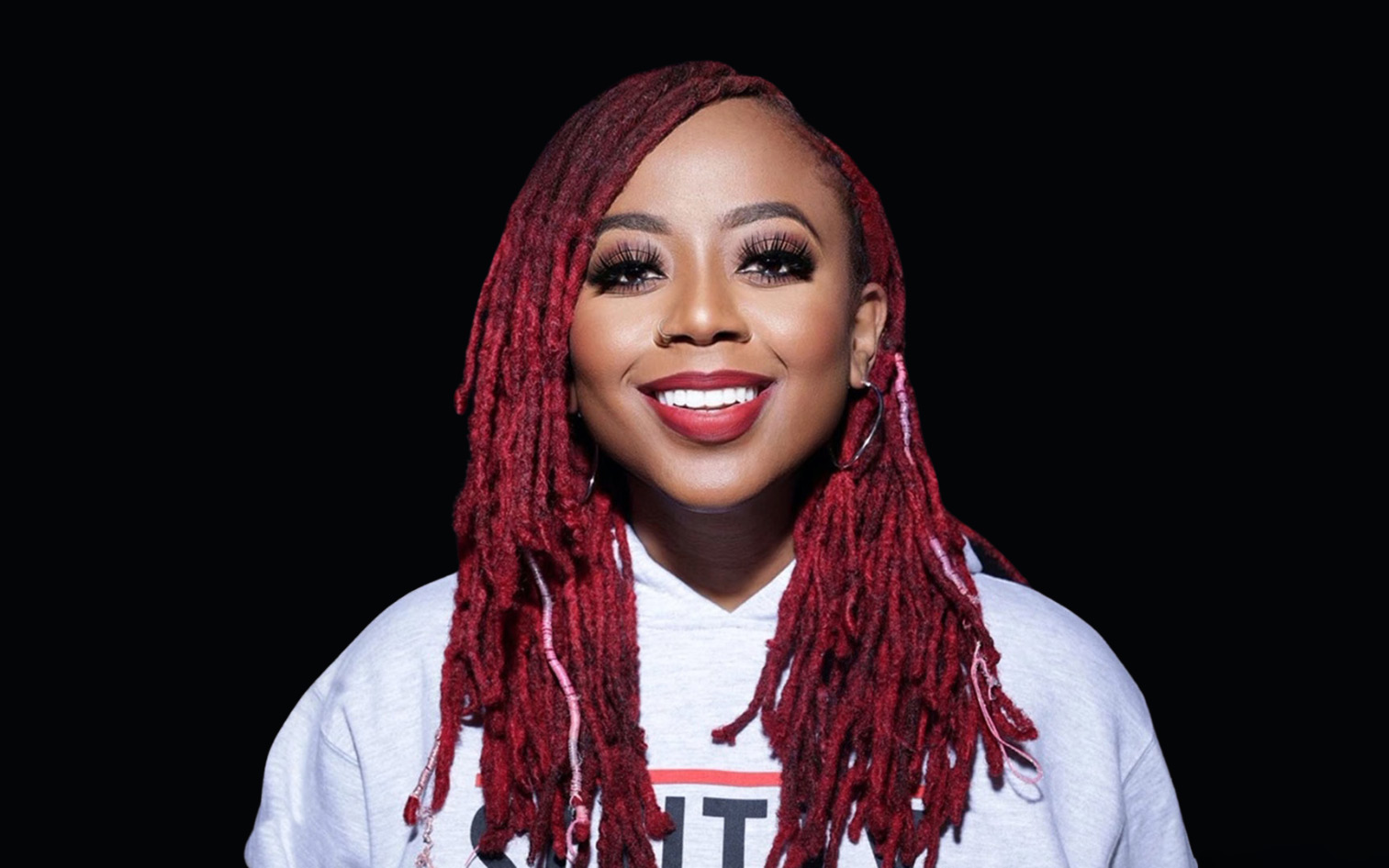 Slutty Vegan
Cole's non-profit organization is always working to help others succeed. Recently, she spearheaded Square 1: The Liife Experience, an initiative to provide life insurance policies to 25,000 Black men by this coming December.
Cole was also recently nominated for an NAACP award for Outstanding Literary Work for her first cookbook, Eat Plants, B*tch. Cole posted a video showing the moment she received the news while riding in a car with her fiancé and team.
"God really has a sense of humor," Cole captioned the video post. "20 minutes ago, I got nominated for an NAACP Award … If this ain't bout the wildest roller coaster ride."
The nomination came shortly after Cole was named in a lawsuit in which a former employee of Bar Vegan alleged that Cole and her partners had withheld tips and other wages—claims that Cole fully denied in a lengthy Instagram post.
For the latest vegan news, read: