Plant-based meal programs in public spaces such as schools can play an important role in changing behaviors that benefit the planet. This concept was noted in a recent report that highlights "super-leverage points" that can trigger larger societal change when it comes to fighting climate change.
Called The Breakthrough Effect, the report was created by an international team at Systemiq together with researchers at the University of Exeter and presented to world leaders at the recent World Economic Forum in Davos, Switzerland.
It identified three triggers that could create a cascade of tipping points across sectors that account for 70 percent of the world's greenhouse gas emissions. These "super-leverage points" are considered opportunities for actions that have relatively low cost or difficulty, and a relatively high chance of making significant change.
Making plant-based proteins accessible
One of the three key actions is the public procurement of plant-based proteins. The report notes the importance of favoring alternative proteins in public procurement policies globally, which could help bring forward tipping points in their mass adoption. In New York City, for example, all public schools stopped serving meat on Fridays, replacing it with plant-based meals such as sweet potato gumbo, three-bean chili, and black bean and plantain power bowls.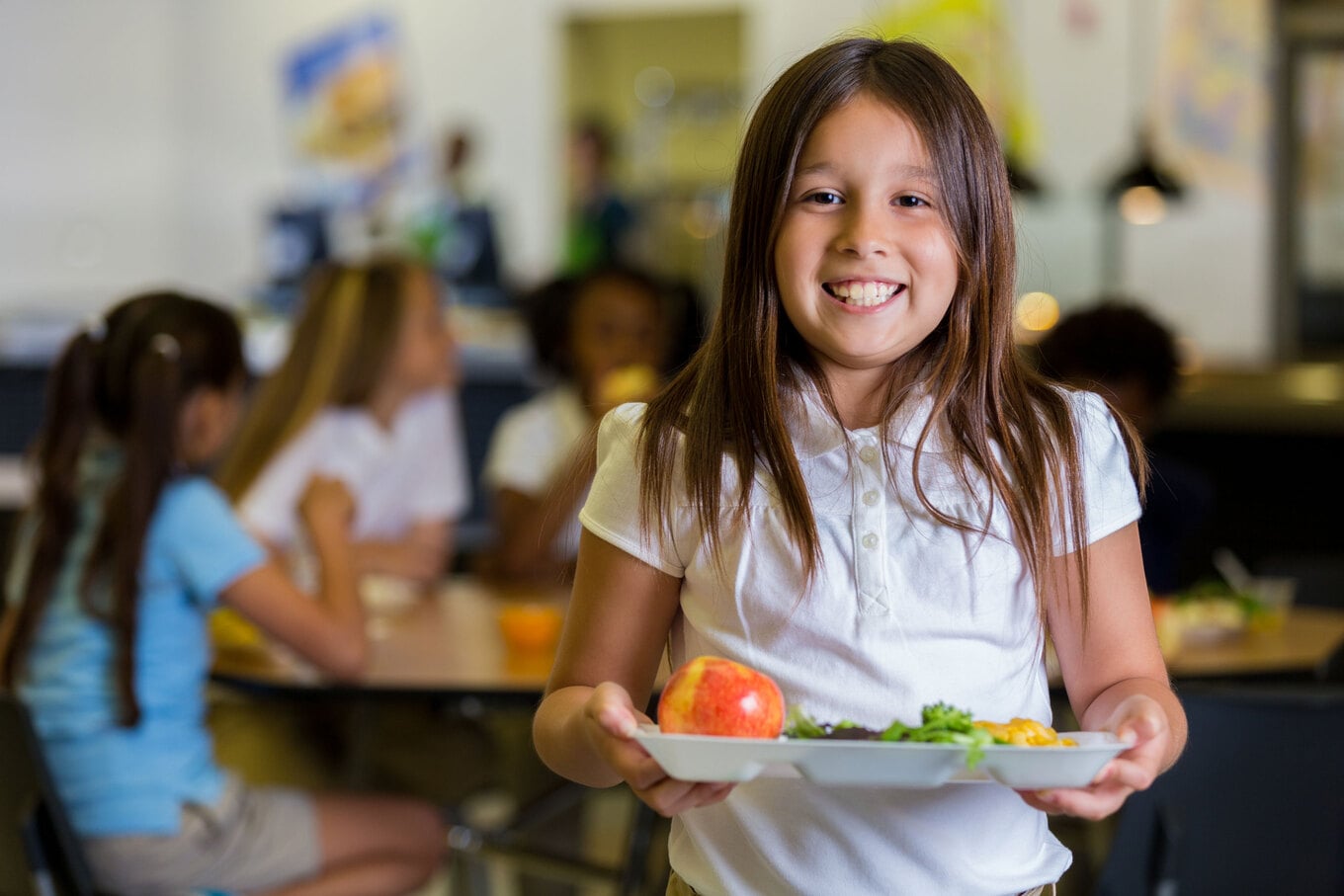 Getty
The initiative, called Plant-Powered Fridays, was championed by the city's mayor, Eric Adams—who regained his health by switching to a plant-based diet after a Type 2 diabetes diagnosis. First put in place in February 2022, the program gives more than 930,000 children within the NYC public school system access to free vegan meals one day a week.
Additionally, New York City also made plant-based meals the default option for patients at its public hospitals.
"A guiding principle for the [Mayor's Office of Food Policy (MOFP)] is to make the healthy choice the easy choice," Kate MacKenzie, Executive Director, MOFP, tells VegNews. "Until recently, plant-based meals were not widely available. By introducing Plant-Powered Fridays and making plant-based meals the default in our public hospitals, we are doing just that—making the healthy choice the easy choice."
Changing behaviors to benefit the planet
The report points out that, in addition to helping change behaviors at an early age, using public institutions such as schools to purchase alternative proteins in large quantities would rapidly increase demand and help producers to achieve economies of scale, thereby lowering costs.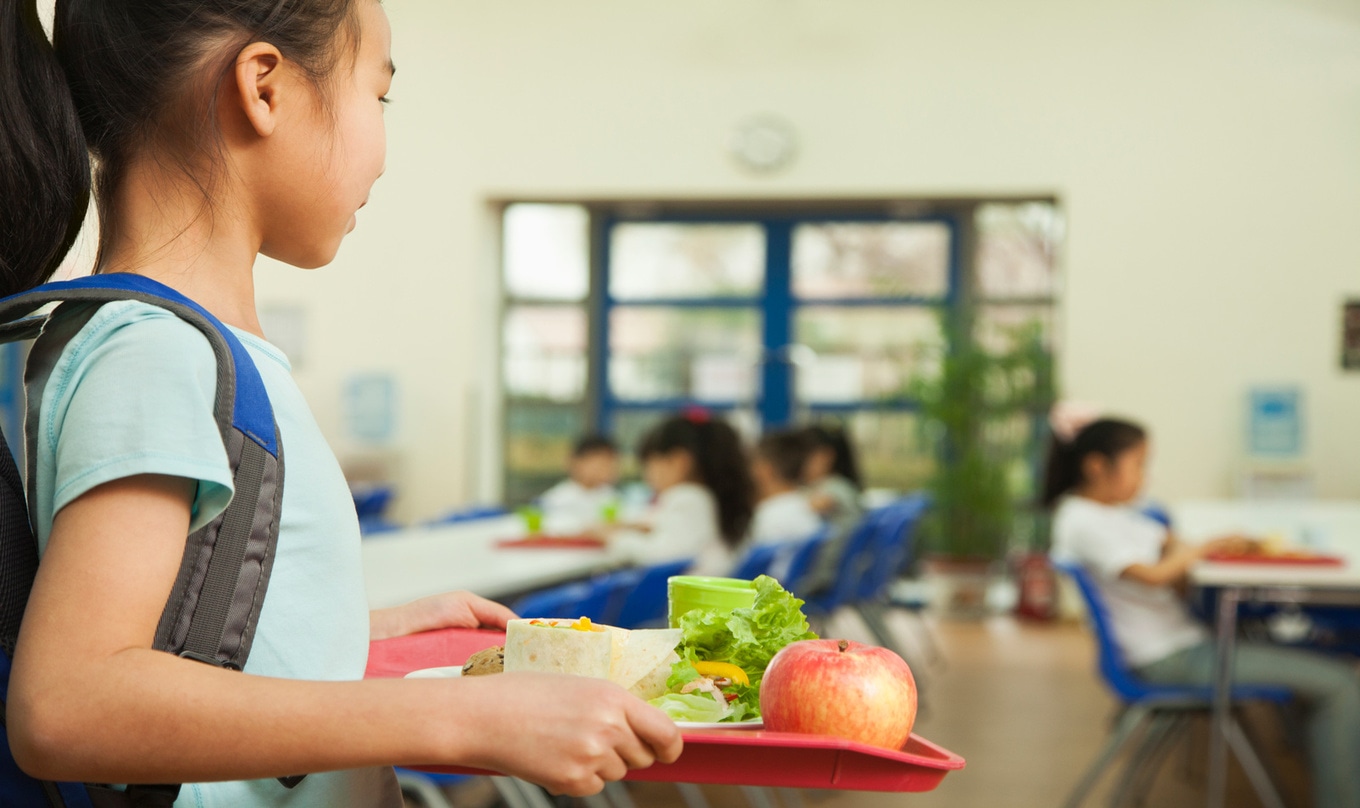 Getty
"By introducing large numbers of consumers to these products, public procurement can also enhance accessibility and help to shift social norms around meat consumption," the report says. "Shifting public procurement would not require significant additional government expenditure but can instead focus on redirecting existing budgets away from animal proteins and towards alternative proteins."
And, given that plant-based proteins are already well advanced technologically, this can help to accelerate low carbon transitions by reducing emissions from livestock farming, especially methane emissions from farmed cows. Bringing forward the tipping point in alternative proteins, by achieving parity with animal-based proteins across price, taste and texture, could help to increase alternative proteins' projected market share in 2035 from approximately 10 percent to 20 percent, significantly reducing global demand for meat.
For New York City, its plant-based meals programs are firmly rooted in health, but they also have a cascading effect when it comes to teaching kids about how their food choices also affect the environment.
"Changing behaviors is very hard," ​​MacKenzie says. "This is why we are focusing on the food environments in schools as early as possible."
"Mayor Adams firmly believes that the school environment must support health—that includes the food served in the cafeteria, the coursework, and the food environment; this includes creating welcoming spaces where food is accessible and enjoyable," she says.
Investing in plant-based meal programs
Last year, celebrity chef Rachael Ray joined the effort in helping bring more plant-based options to children in NYC. Supported by other culinarians, Ray headed up New York City's first-ever Chefs Council to develop scratch-cooked, plant-based, and culturally relevant recipes and provide hands-on training for chefs of the New York City Department of Education's Office of Food and Nutrition Services.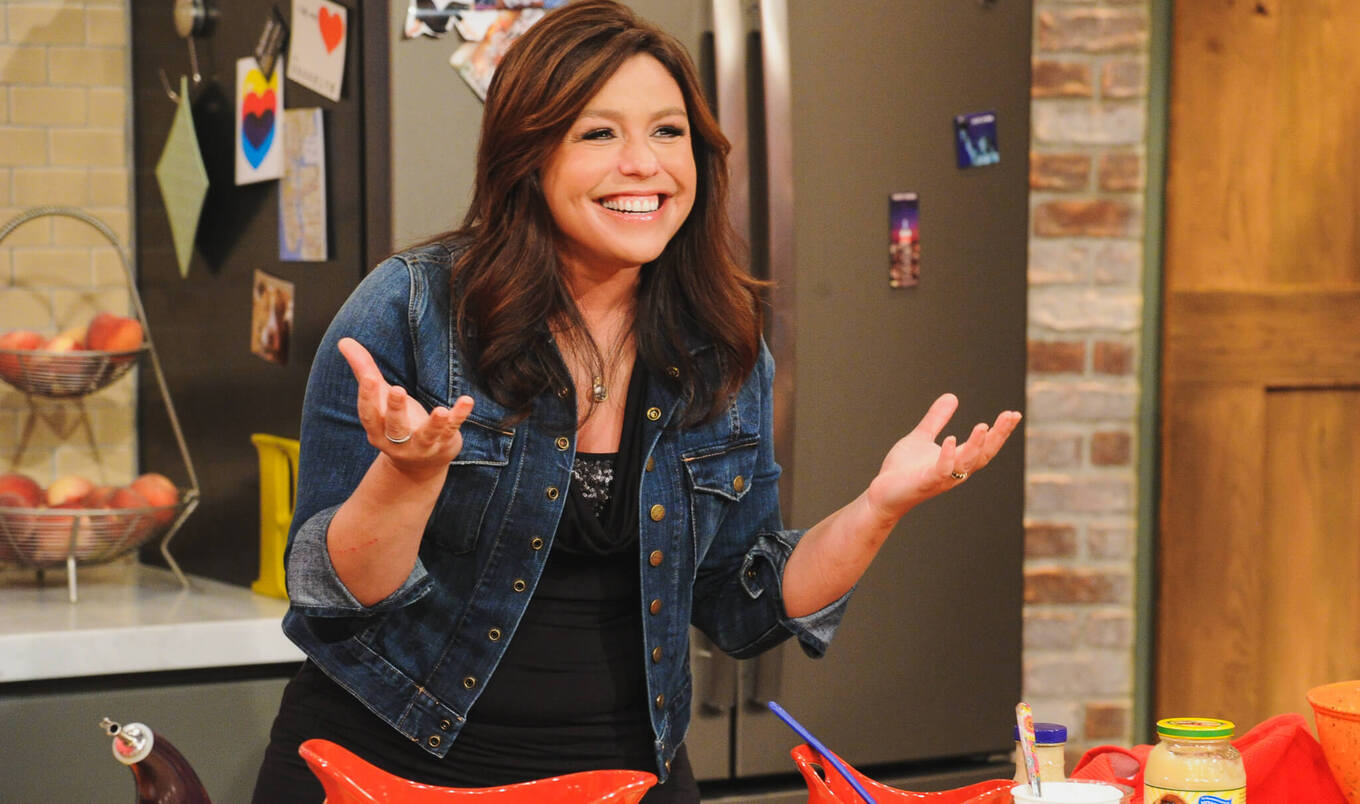 The Rachael Ray Show
To further invest in making sure plant-based meals are enjoyable, the MOFP incorporates taste-testing during the plant-based meal menu development.
"It is very important to the city to ensure we get feedback from New Yorkers," MacKenzie says. "A lot of people don't know this, but every item that is put on the menu in school cafeterias goes through rigorous testing by students. New items must receive a 75 percent satisfaction rating before they are added to the menu."
"It's also important that we recognize how hard change is, especially when trying to change diets," she says. "It's well known that amongst young kids, it takes, on average, about 15 different exposures to a food before a kid actually develops a preference for it."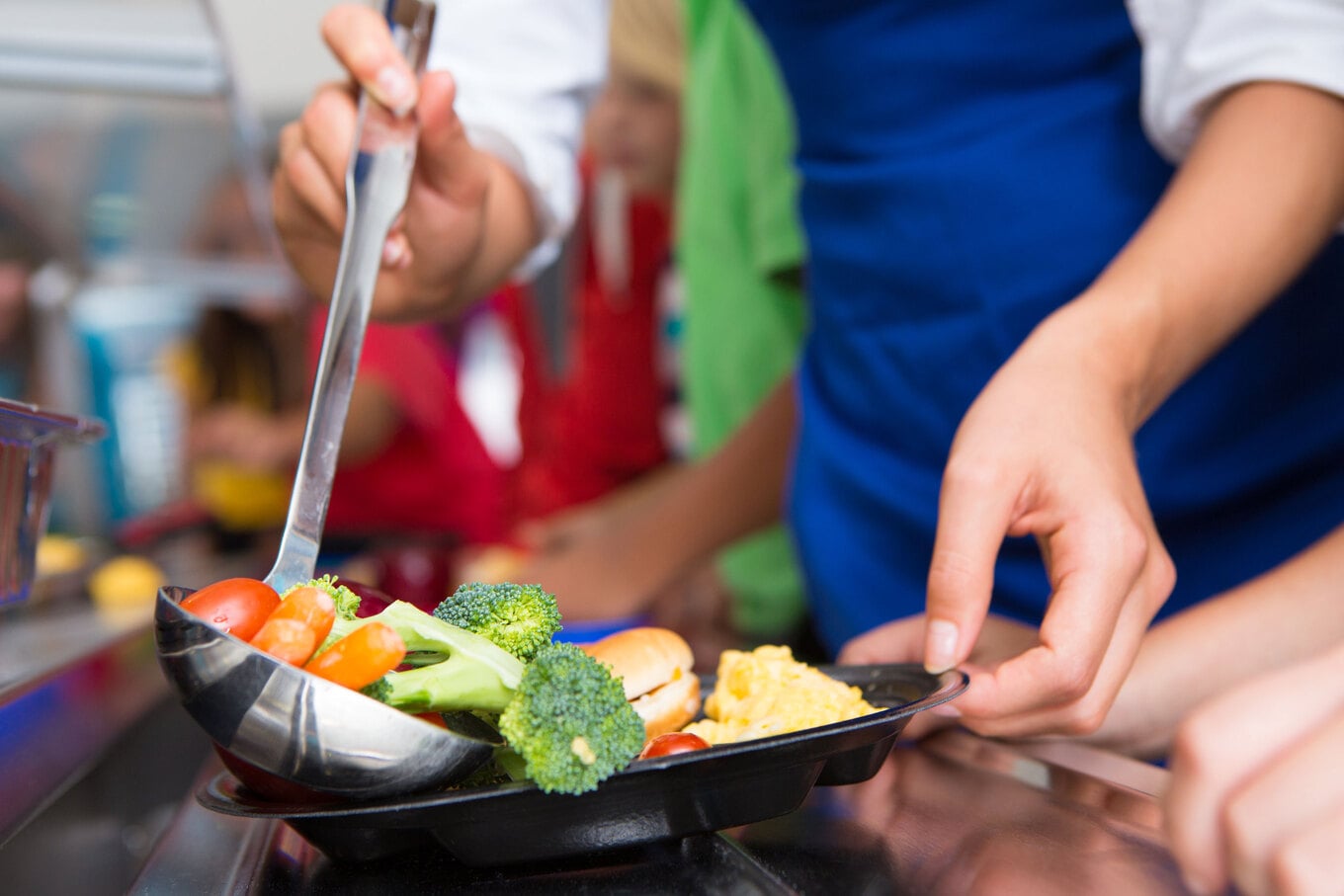 Getty
In order to make the public procurements of plant-based meals successful, the MOFP goes even further by providing the culinary training and skills to staff who prepare the plant-based meals in its public facilities. "Providing our staff with the culinary training and skills to prepare plant-based meals is important," MacKenzie says.
"And, making sure that staff have a good understanding of why we want to introduce plant-based meals is fundamental," she says. "Mayor Adams brings his lived experience of literally saving his life by changing what he eats. That is a real motivator."
For the latest vegan news, read: