It is no secret that a shift toward plant-based foods is a smart way for global companies to slash their carbon footprints. And some have already begun to quietly quit meat and dairy to catalyze the shift.
During Berlin's Green Week in January, Germany's budget supermarket chain Lidl—which operates 12,000 stores in 31 countries—announced it is deprioritizing animal products to fight the climate crisis.
In 2021, Lidl launched Vemondo, its own line of meat and dairy alternatives which has now grown to 50 items such as plant-based grounds, dairy-free yogurts, frozen pizzas, and more. With its announcement it aims to drastically replace the animal products on its shelves with plant-based alternatives by 2025.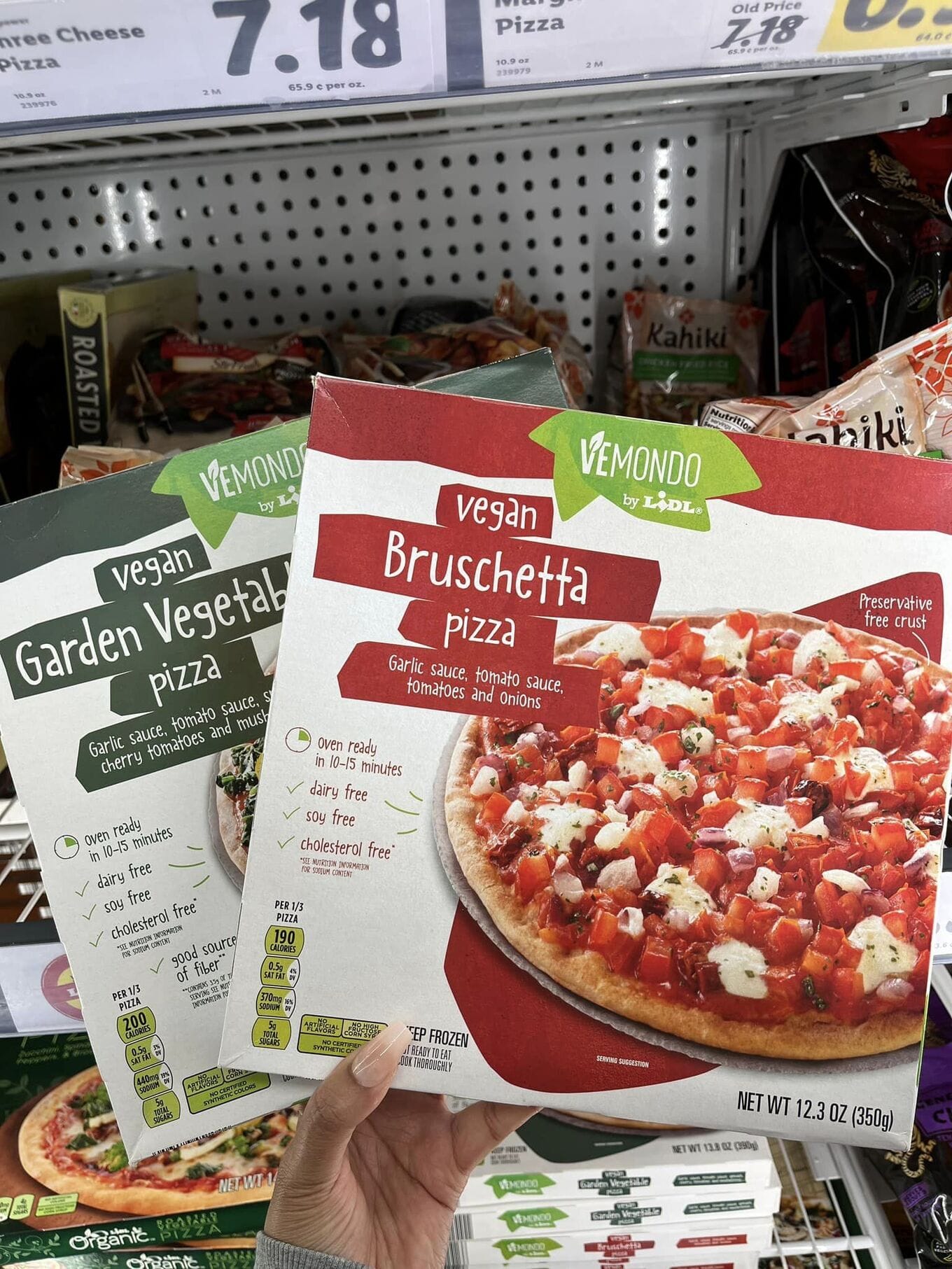 Lidl
"Lidl has taken a bold and necessary step to help consumers transition to a more plant-based diet," Stephanie Jaczniakowska-McGirr, Director of Corporate Engagement at ProVeg International, said in a statement. "Animal agriculture is responsible for 20 percent of global greenhouse gas emissions and shifting to plant-based diets is an effective way to reduce those emissions."
"We urge other retailers to follow in the footsteps of Lidl and actively increase their plant-based offerings to support the growing number of people following flexitarian, vegetarian, and vegan diets."
Supermarkets rethink deli meats
Over in Israel, the shift has also begun at major grocery chain Tiv Taam, which also manufactures deli meats. The company recently entered a partnership with vegan company Vgarden to co-manufacture its kosher pea protein-based deli products such as pepperoni, ham, chicken, turkey, and other cold-cuts.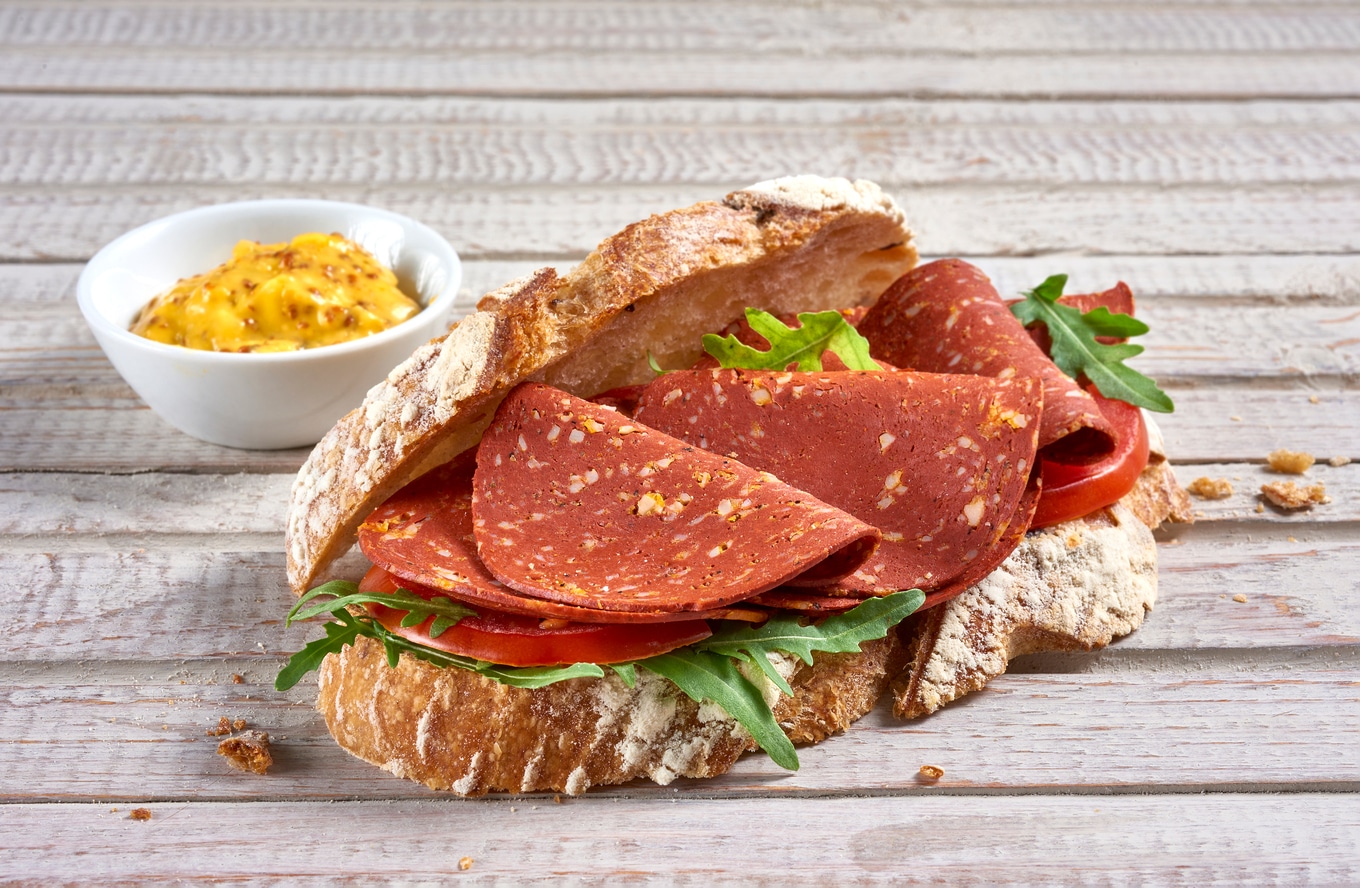 Vgarden
"We traditionally have catered to the local high-end culinary market with premium cold-cuts, dairy, and seafood," Hagai Shalom, owner and CEO of Tiv Taam, said in a statement.
"At the same time we are attuned to the shifts in consumer purchasing behavior and the growing gravitation toward plant-based meat alternatives," Shalom said.
In addition to these plant-based meats, Vgarden creates other alternatives to animal products typically seen on store shelves, including soft and hard cheeses and fish-free seafood.
This partnership will allow Vgarden—which already has distribution in Australia—to greatly expand its reach with an eye on additional markets, particularly the United States.
IKEA, Burger King ditching meat and dairy
News of both Lidl's and Tiv Taam moving away from animal products comes on the heels of IKEA's most recent sustainability report. Here, the Swedish furniture giant lays out all of its sustainability goals and achievements—which have included the development of plant-based meatballs, dairy-free soft serve, and more.
In its report, IKEA commits to exploring how it can further remove or replace dairy to support its goal of becoming a climate positive company by 2030.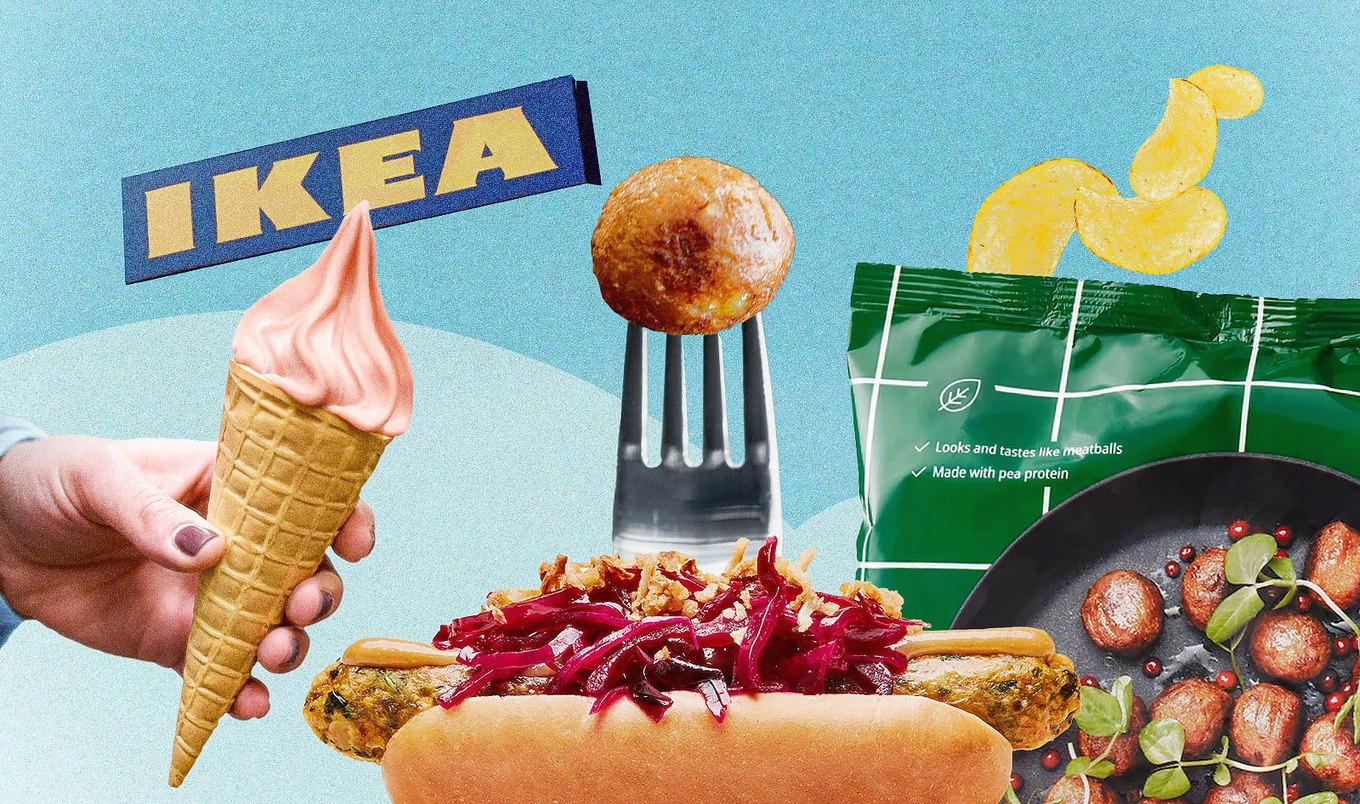 Unsplash
While not as big as IKEA, coffee chains Stumptown and Blue Bottle are also betting on a dairy-free future. Both companies have recently shifted their menus to offer oat milk as the default to dairy. While category leader Starbucks has yet to make a similar commitment, the global chain is increasingly using vegan milks in its formulations, including in the forthcoming Oleato beverage platform which was built around olive oil and oat milk.
In the fast food realm, Burger King has been not-so-quietly quitting animal products in recent years with global launches of everything from plant-based Whoppers to meatless chicken nuggets. In the United Kingdom—where it just added vegan bacon cheeseburgers to its menu—the fast-food chain aims for 50 percent of its menu to be plant-based by 2030.
"Burger King is expanding its plant-based menus in different countries to offer tasty alternatives for everyone who would like a substitute to animal meat without sacrificing on the unmatched BK taste," Sabrina Ferretti, Burger King's Head of International Marketing, told VegNews last year.
"Our ultimate goal is to position Burger King as the leader and go-to for the best-tasting plant-based food in the quick-service restaurant industry," Feretti said.
Kraft Heinz, Bel Group, Nestlé embrace plant-based
It's not just foodservice operators and grocery stores looking to quietly move away from environmentally damaging animal products. The biggest packaged food companies in the world are also already heavily invested in reimagining their portfolios with plant-based products.
The world's largest food company, Nestlé, has been exploring the plant-based alternatives space for some time with its Garden Gourmet brand in Europe and Sweet Earth in the US. Recently, the food giant went one step further by partnering with precision fermentation company Perfect Day to create vegan dairy products using its animal-free whey.
Bel Group USA
Another giant player in the dairy industry is Bel Group, a French company that has been in the cheesemaking business for 150 years. In the last two years, the company has launched a vegan sister brand Nurishh and released plant-based alternatives to all of its nostalgic products, including Boursin, Babybel, and The Laughing Cow—with more innovation in the pipeline.
Late last year, international food company Kraft Heinz entered a joint venture with Chile's The Not Company (NotCo) to recreate some of its most iconic products with plant-based ingredients using NotCo's AI-powered technology.
Thus far, the venture has produced vegan Kraft singles cheeses with egg-free mayo on the horizon and the venture, called The Kraft Heinz NotCompany, is just getting started.
"This year, we aim to launch products across four categories," a spokesperson recently told VegNews. "In 2024, we'll continue to scale across seven categories and begin our international expansion."
For the latest vegan news, read: