It's been nearly a year since we started social distancing, staying home to make mountains of sourdough, Korean whipped coffees, and focaccia bread art. But for all the at-home deliciousness we've mastered, we're ready for our favorite restaurants! So although travel is still off the table, we're celebrating with a mouthwatering tour of the stories—and recipes—from some of the best-loved, Black-owned vegan restaurants in America. From soul food in Detroit to Ethiopian eats in Brooklyn to a stoner-inspired burger joint in Wisconsin, get ready, because it's time to eat.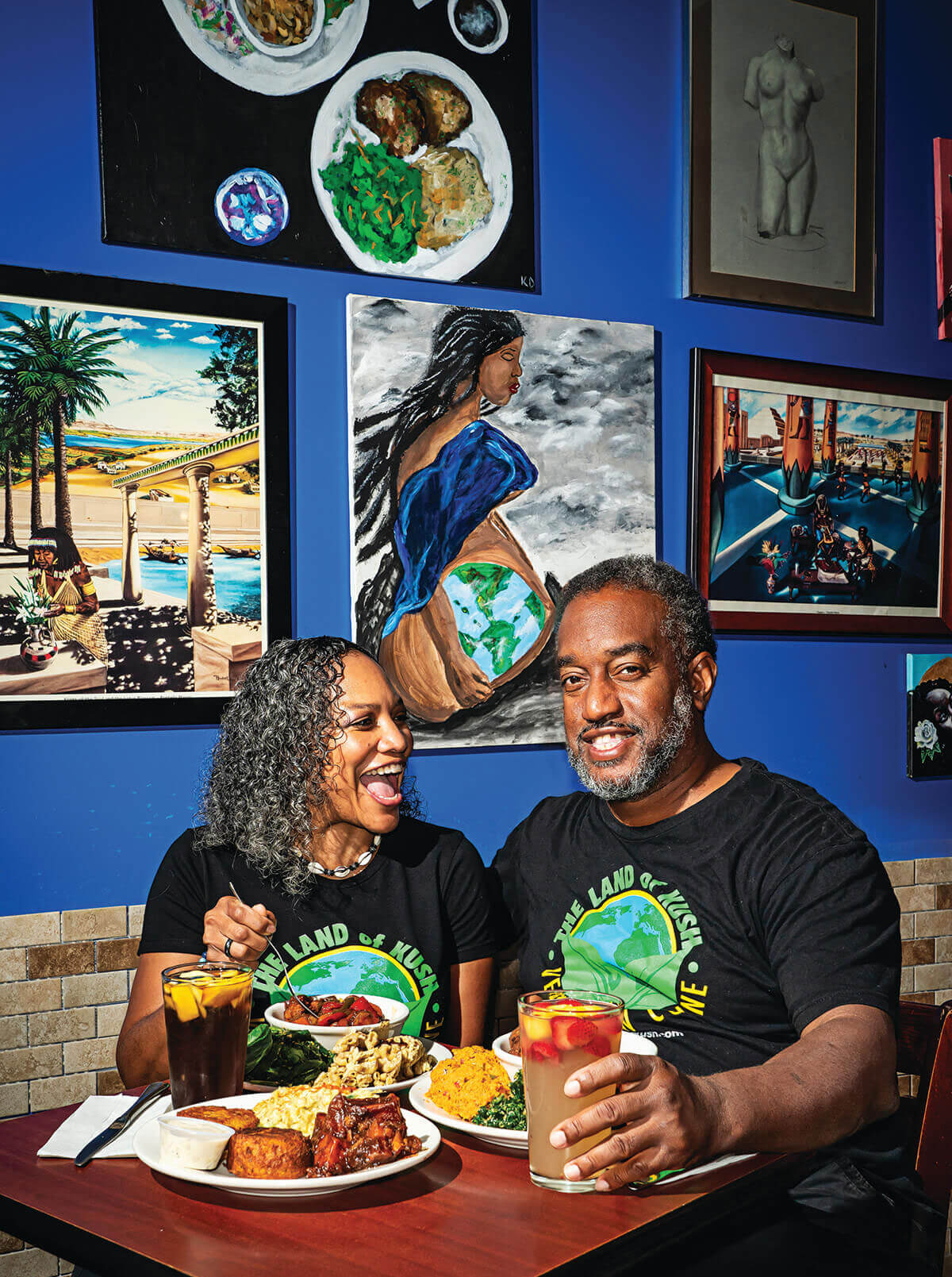 Scott Suchman / Baltimore Magazine
City of seafood

In a city renowned for its seafood, it's hard to imagine a vegan eatery reigning supreme. Yet that's exactly what The Land of Kush—known for its vegan takes on staples like barbecue ribs, buffalo nuggets, and black-eyed pea fritters—has done for nearly a decade. When Chef Gregory Brown had the idea to bring plant-based soul food to Charm City, Naijha Wright-Brown, a former club promoter, stepped in to help make his vision a reality. Together, they worked to bring Brown's dream to life—and not only was it a wild success (serving up hundreds of thousands of meals, even to the likes of Stevie Wonder and Angela Davis), but the two fell in love and married, proving just how unifying food, community, and love are.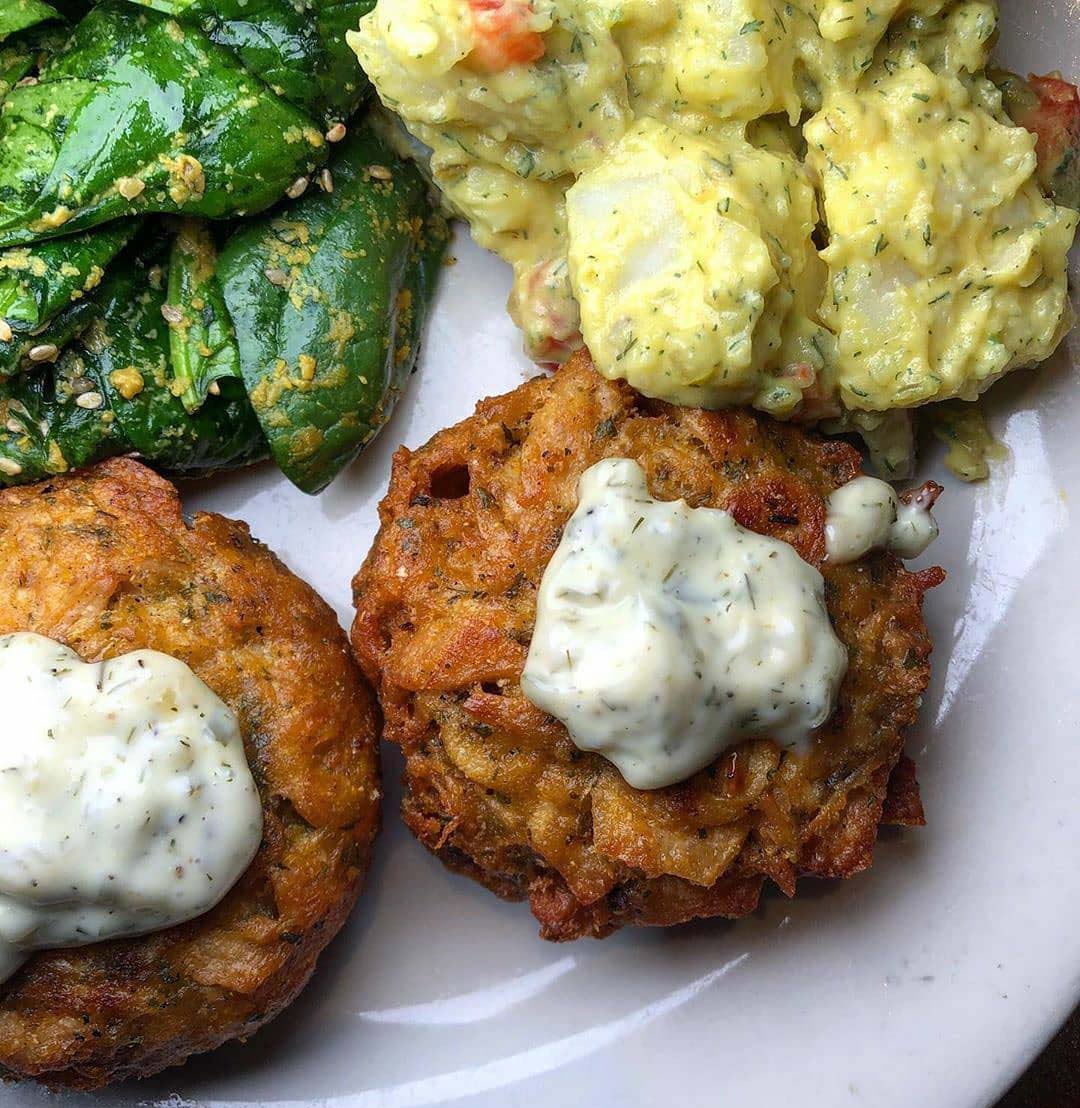 The Land of Kush
Fan-favorite crab cakes
Crab cakes are king in Baltimore. And thanks to The Land of Kush's award-winning recipe, vegans can feel like royalty, too. Chef Brown takes a lot of pride in the restaurant's crowd-favorite cakes, crafted with seitan for a meaty, flaky texture along with a flurry of herbs and spices, chief among them being Old Bay Seasoning—the iconic, Baltimore-born mix of celery salt, black pepper, crushed red pepper flakes, and paprika.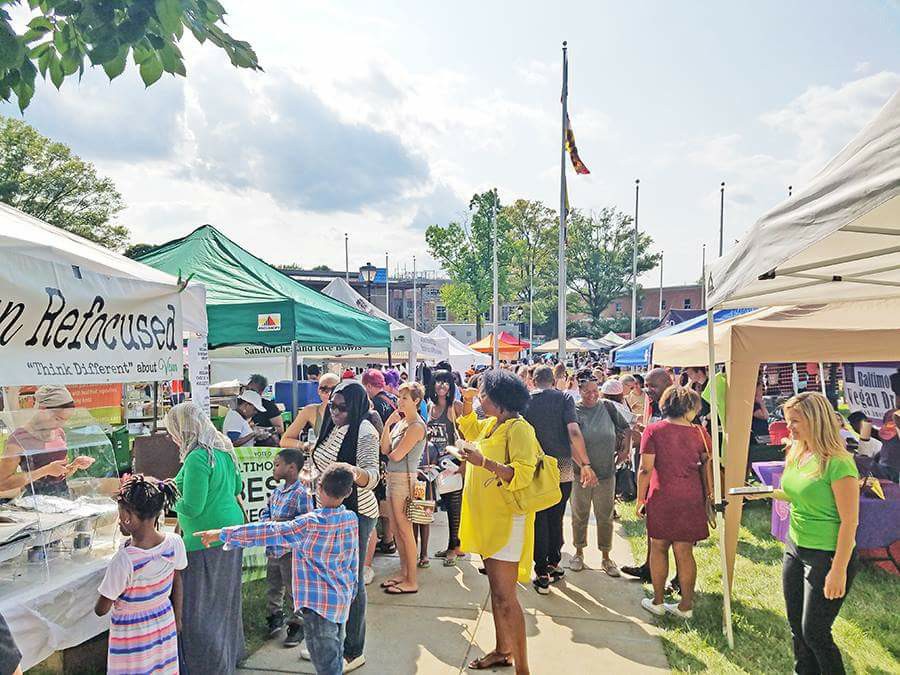 Vegan SoulFest
Maryland goes vegan
Could Maryland be the next big vegan state? Wright-Brown thinks so. While Chef Gregory's brainchild continues to flourish in Baltimore's Midtown neighborhood, Wright-Brown is expanding Kush's core mission of highlighting the power of plant-based eating throughout the state. She's the co-creator of Maryland Vegan Restaurant Week, the Executive Director of The Black Vegetarian Society of Maryland—which orchestrates festivals, meatless dinners, and educational webinars—and the co-creator of Vegan SoulFest, one of the first Black-focused vegfests in the country.
Read the entire Great American Black Vegan Restaurant Tour feature in the newest issue of VegNews on newsstands now! For even more of the stories behind Black-owned vegan restaurants nationwide, follow our Black-owned restaurant web series. Don't miss our coverage on Seasoned Vegan, Mattie's Foods, Chi Chi Vegan, Vurger Guyz, Souley Vegan, Ras Plant Based, Spoiled Vegans, Dirty Lettuce, and Plum Bistro.