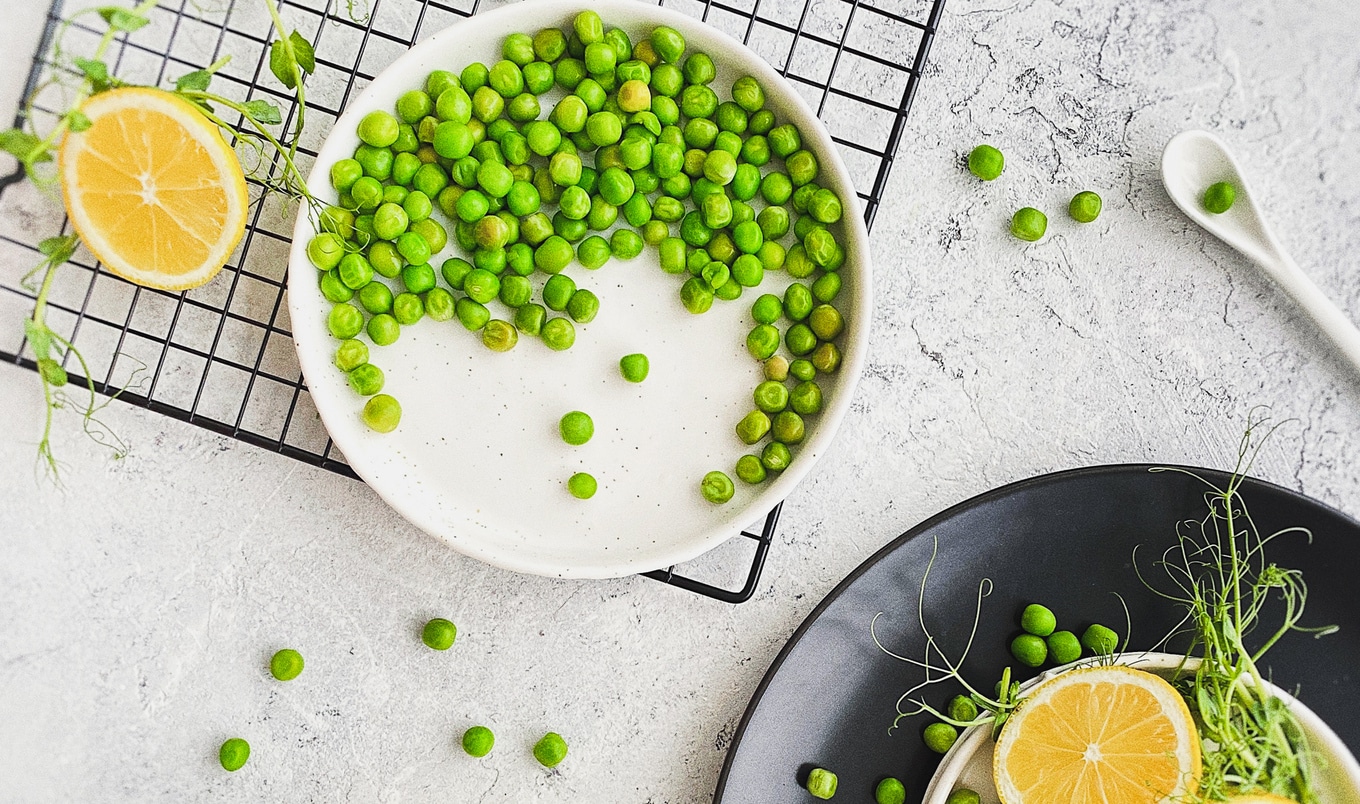 From artichokes to strawberries, here are the top 10 spring fruits and vegetables, plus what's growing in your region.
March 22, 2020
---
While cold snaps and sudden showers are the name of the game during the spring, with them comes a whole host of fresh fruits and vegetables many farmers' markets haven't seen in months. Check out 10 pieces of produce ripe for the picking March though May, plus regional guides to what should be showing up at your local farmers' market.
1 Artichokes
This Mediterranean veggie is full of fiber and vitamin C while boasting a rich, tangy taste. Whip up some Stuffed Artichoke Hearts or roast a few and eat the leaves.
2 Asparagus
This green perennial has long been used as a tummy-pleaser and detoxifier. High in folate, potassium, and flavor, asparagus is delicious in this recipe for Roasted Asparagus With Vegan Hazelnut Picada.
3 Beets
Egyptians might have eaten this vibrantly colored root vegetable more than 4,000 years ago, and today we benefit from its antioxidants, carotenoids, and sweet flavor in the spring. Make some Beefy Vegan Beet Burgers or simply top your daily salad with shaved beets for a sweet crunch.
4 Fava Beans
Also known as the broad bean, fava beans are a large, flat bean native to Africa and Asia. They are often eaten while young, so early spring is ideal harvest (and eating) time. Popular in many countries fried up and salted, these beans can also be enjoyed in quesadillas and dips.
5 Scallions
This mild onion is super versatile and a staple in cuisines from Mexico to Thailand. Enjoy them throughout the spring and summer in light and flavorful dishes such as High-Protein Vegan Quinoa Hemp Tabbouleh.
6 Greens
Spinach, lettuces, and everything in between begin to bloom in the spring, and there is no better time. With temperatures warming, salads replace stews and casseroles at the dinner table. Take advantage of other spring flavors with helpings of Zesty Spinach Salad With Blackened Chickpeas, Lemony Pumpkin Seed Pesto Pasta, and Vegan Wedge Salad.
7 Peas and Pea Greens
Peas don't do well in hot summer weather, so springtime is the right time to enjoy their rich, sweet flavor. There are more than 10 varieties of peas, from sugar snap to green: Enjoy them in a bowl of Green Pea Soup or toss them in salads for spring picnics.
8 Radishes
This quick-growing plant (its name comes from Greek, meaning "quickly appearing") is often red or pink in hue and imparts an earthy, spicy flavor to dishes. Add raw radish to rice bowls or a Tangy Vegan Farmhouse Caesar Salad for an extra crunch.
9 Rhubarb
While rhubarb leaves are toxic, this plant's red stalks lend a crisp, tart addition to recipes. Bake a classic Tangy-Sweet Vegan Strawberry Rhubarb Crisp for your next dinner party.
10 Strawberries
Members of the rose family, strawberries mature during the spring months, and continue to grow throughout the summer. They are also packed with vitamin C, phytonutrients, and fiber, and are a delicious addition to smoothies, shortcake, and oatmeals.
Can you find artichokes in Memphis in March? Below are just a few of the fruits and veggies waiting at your local market:
Northeast:
Arugula, asparagus, chard, fava beans, lettuce, new potatoes, parsnips, pea greens, radishes, rhubarb, scallions, and spinach
Midwest:
Asparagus, beets, carrots, fava beans, greens, morels, parsnips, radishes, rhubarb, and spinach
Pacific Northwest:
Arugula, asparagus, chard, fava beans, fennel, greens, new potatoes, pea greens, radicchio, radishes, rhubarb, scallions, sorrel, spinach, sprouts, and watercress
Southwest:
Apricots, asparagus, blackberries, fava beans, nectarines, new potatoes, onions, peaches, pea greens, peas, potatoes, sprouts, summer squash, sweet onion, and zucchini
South:
Asparagus, beets, blueberries, broccoli, cabbage, cauliflower, collard greens, grapefruit, mangos, okra, oranges, peanuts, plums, spinach, strawberries, summer squash, and sweet onion
For vegan recipes perfect for spring, read:
Vegan Red Velvet Beet Shake
Vegan Herbed Strawberry-Pineapple Ginger Beer Mocktail
Creamy Vegan Spinach Ravioli With Cashew Cheese Filling