Vegan or otherwise, everyone loves a good deal—especially when it involves food. As a gentle nudge to new vegans and the vegan-curious, nonprofit Veganuary is offering a motley of fantastic deals on vegan restaurants and online markets. From finger-licking vegan fried chicken to deep discounts at GTFO It's Vegan virtual grocer, these cost-saving offers provide just the incentive to give vegan a try.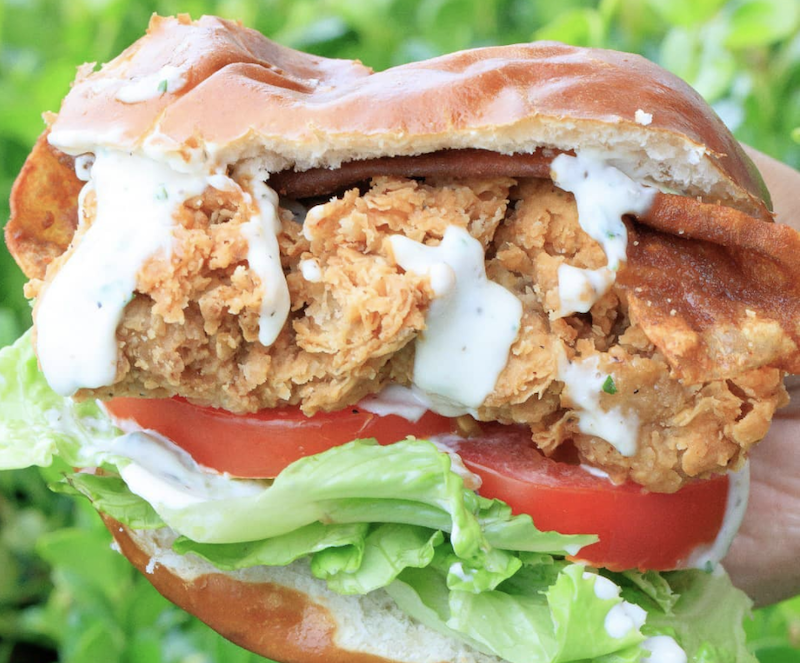 1. Free dip at Atlas Monroe, nationwide
This pop-up-turned-wholesale has devised a way to ship vegan fried chicken, and once reheated, it's as crispy as it was straight from the fyer. To celebrate the launch of its newest menu item, the company is offering a free barbecue sauce with every order that includes its Famous Extra Crispy Popcorn Chick'n. Orders must be placed between January 4-24. No code necessary.
2. Storewide discount at Aveda, nationwide
Now 100 percent vegan, this hair and body care company is offering 20 percent off all online orders through the month of January. Use code VEGAN21 to apply the coupon and receive complimentary shipping. During this exceptionally dry winter season, we're big fans of the Hand Relief Moisturizing Creme.
3. Discount on online orders at by CHLOE., multiple locations
Now that Chloe Coscarelli has been reinstated as a fifty percent owner of her namesake restaurant, we can't get enough of that sweet potato-based mac and cheese. Use this link to receive $10 off any online order—no expiration date!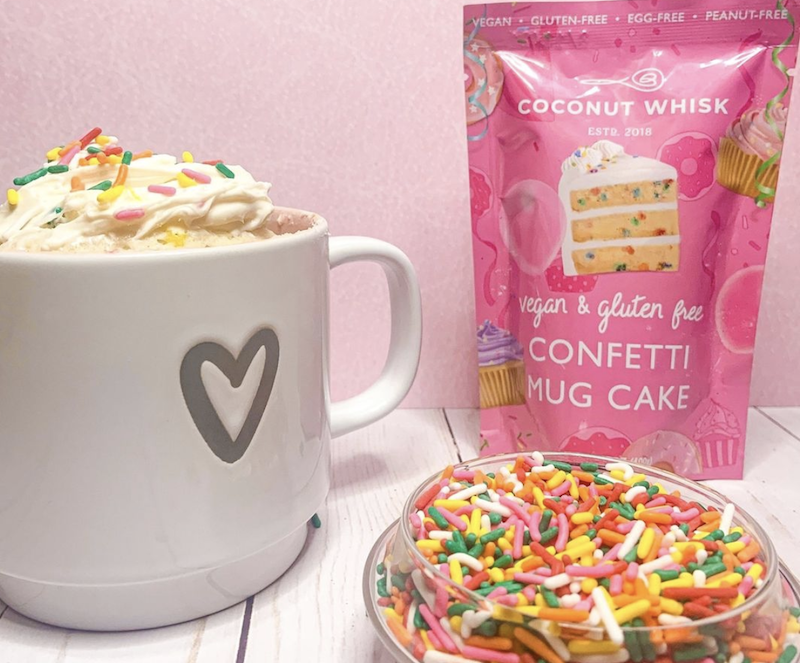 4. Baking mix promotional offer at Coconut Whisk, nationwide
Everyone could use a baking break for a while, but that doesn't mean the craving for sweets has gone away. This small Minnesota-based vegan company offers a helping hand to home bakers everywhere by providing vegan and gluten-free mixes ranging from pancakes to muffins and mug cakes. Use code VEGANUARY5 for $5 off your entire order.
5. Free trial at 80/20 Plants, nationwide
Whether you're trying to eat more plant-based, lean into more whole foods, or attain any kind of health or fitness goal, this new personalized coaching app can help you get there. The intuitive platform offers one-on-one nutritional advice, meal plans, recipes, and friendly motivation to turn those resolutions into lifelong habits. Use code VEGANUARY for a one-week free trial and an additional 20 percent off your subscription.
6. Printable product coupon at Forager, grocers nationwide
Skeptical about dairy alternatives? Forager is offering a $1 off coupon to try any of its plant-based products. From thick and creamy cashew yogurt to tangy sour cream, you're sure to find a quality vegan alternative to replace your favorite dairy foods. Use this link to print your coupon.
7. Storewide discount at GTFO It's Vegan, nationwide
A few things sprung out of necessity in 2020 that we're keen to keep around. One of those is nationwide delivery. Stock up on vegan baked goods, pantry essentials, self-care, and more at this virtual market, and use code VEGANUARY$AVE10 for 10 percent off your purchases for the month of January.
8. Ten percent off at Hungry Planet, nationwide
Vegans do not lack for meat alternatives, but this St. Louis, MO company offers a lighter version. Hungry Planet's grounds contain 78 percent less fat and 41 percent fewer calories than its leading vegan beef competitor, but the company claims it retains all the delicious meatiness. In addition to plant-based beef, Hungry Planet also offers vegan pork, chicken, chorizo, Italian sausage, and crab. Use this link for 10 percent off your entire order through January.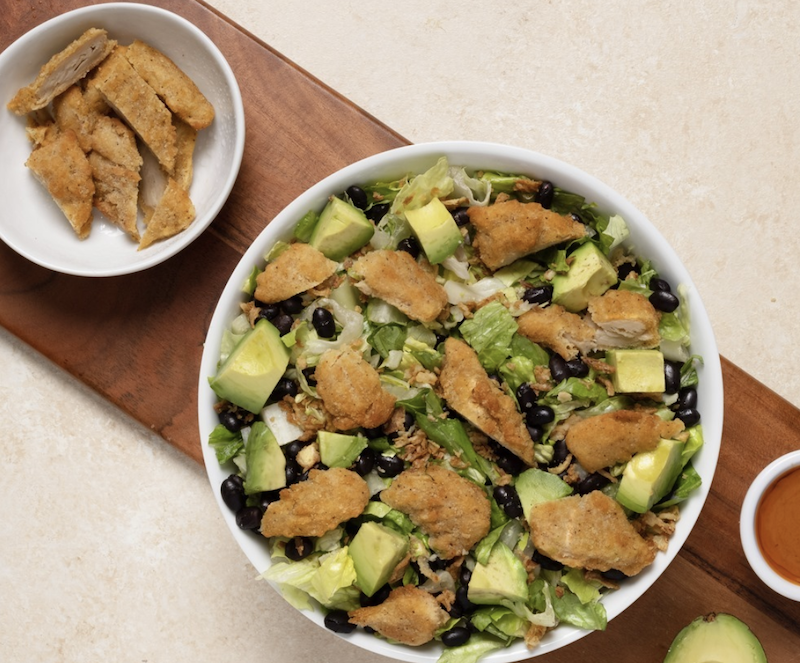 9. Special vegan discount at Just Salad, multiple locations
While not exclusively vegan, this salad shop is slinging a ton of plant-based options—particularly for Veganuary. From January 18-24, all vegan items will be discounted by 20 percent in-store, online, or through the app. No code necessary!
10. Free couscous at Mendocino Farms, multiple locations
Add a complimentary side to your vegan order at this sandwich shop by ordering online or through the app. Use code VEGANUARY, and you'll receive a free medium Curried Couscous to complete that Thai Curry Squash Soup or Vegan Banh Mi.
11. Exclusive shop promotion at Mind Blown, nationwide
Try a new vegan seafood option with this 10 percent discount to Mind Blown Plant Based Seafood Co. Fill up your cart with vegan Dusted Bay Scallops, Crunchy Coconut Shrimp, Crab-Like Cakes, Lobster Crab Cakes, and more. Use code VEGAN to unlock the discount through January.
12. Rare discount at Miyoko's Creamery, nationwide
We're willing to pay for the Vegan Cheese Queen's exceptional butter and cheese, but we also don't mind a discount now and then. The company is offering 21 percent off all online orders with the code VEGANUARY21 through the end of the month. We'll be stocking up on that Smoked English Farmhouse for sure!
13. Sweet deal at Partake, nationwide
For those adhering to a vegan lifestyle and trying to balance the sweets, there's Partake. These vegan, gluten-free, and allergen-friendly cookies are made with wholesome ingredients such as apples, oats, flax seeds, sweet potatoes, and minimal amounts of organic brown and cane sugars. Flavors range from crunchy Birthday Cake to soft-baked Triple Chocolate. Use code VEGANUARY15 for 15 percent off your one-time purchase in January.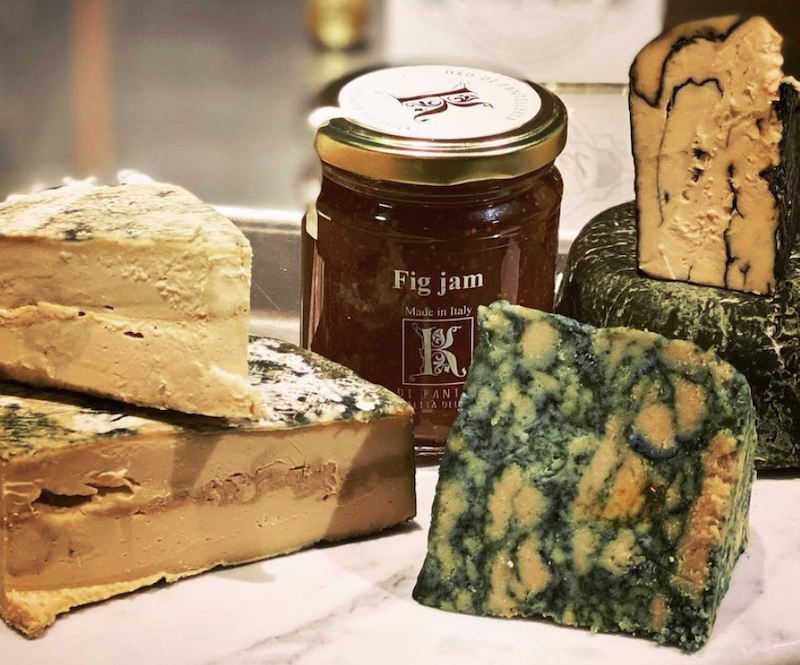 14. Monthly specials at Riverdel, Brooklyn, NY, and online
For those who claim they could never give up cheese, this Veganuary exclusive will prove you wrong. Riverdel is one of the country's premier vegan cheesemongers, offering a wide variety of in-house and curated artisanal plant-based cheeses. Use code VEGANUARY online or mention the offer in-store to receive 10 percent off your entire order.
15. Delicious deal at Sweet Loren's, nationwide
This allergen-friendly cookie dough company is widely available in grocers nationwide, but we highly advise ordering online to snag this limited-time discount. Use code Veganuary for 15 percent off your order of ready-to-eat and place-and-bake vegan cookie doughs.
16. Score vegan wine discounts at The Wonderful Wine Co., online for select states
We're less concerned about committing to Dry January when we're drinking clean, organic, vegan wine. This company only produces wines that are certified organic, low-sulfite, and vegan-friendly, so you can still enjoy that glass of red as you wine down for the night. Use this link to secure 15 percent off your purchase until February 1.
17. Meaty deals at Mrs. Goldfarb's Unreal Deli, nationwide
Get a taste of what it takes to win over the sharks. These vegan meats enchanted mega-investor Mark Cuban on ABC's Shark Tank and secured funding to expand the business. Use code Veganuary for 15 percent off your order of deli-style vegan Turk'y, Corn'd Beef, Beefy Crumble, and more.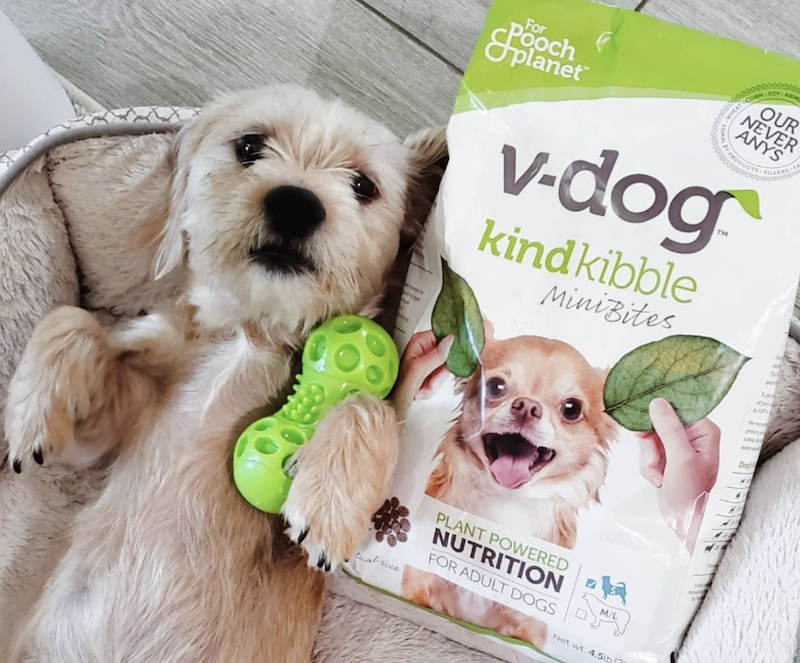 18. Special promotion at V-Dog, nationwide
Don't go vegan alone—allow your dog to join you in solidarity. V-dog is one of the leading vegan dog food companies, and it's offering a 15 percent discount on all dog food and treats to help your furry friend give vegan a go. Use code VEGANUARY through January 31 to score this deal.
19. Exclusive Veganuary Package at VEDGEco, nationwide
This virtual vegan grocer wants to prove how delicious eating vegan can be, so it's offering a super-sized Veganuary Sampler Pack for a deeply discounted price of $100. The meaty package includes favorite products from Impossible Foods, Eat Just, Plant Ranch, and more. The box also comes with a $20 store credit for your next purchase. Whether you're a new vegan or a seasoned veteran, this deal is too good to pass up.
20. Storewide discount at Vegan Essentials, nationwide
From vegan pantry basics to hard-to-find products, Vegan Essentials has virtually all your shopping needs covered. Use code Veganuary for 10 percent off your entire order until January 31.
21. Special wine and cheese bundle at Vegan Wines, nationwide
This exclusively vegan wine curator is offering a comprehensive package for those who love their wine time. The Veganuary Bundle includes three hand-picked vegan wines, three artisanal kinds of cheese, and three salamis for a discounted price of $150 (normally $167.75). Cheers.
22. Member-only promotions at Veggie Grill, multiple locations
If you're not already a Veggie Grill Rewards member, hop on that, because you're missing out on some incredibly delicious deals. Throughout January, members will receive limited-time promotions through the Veggie Grill mobile app. Already a member? Refer a friend through the app, and you'll both receive a free entrée when they sign up.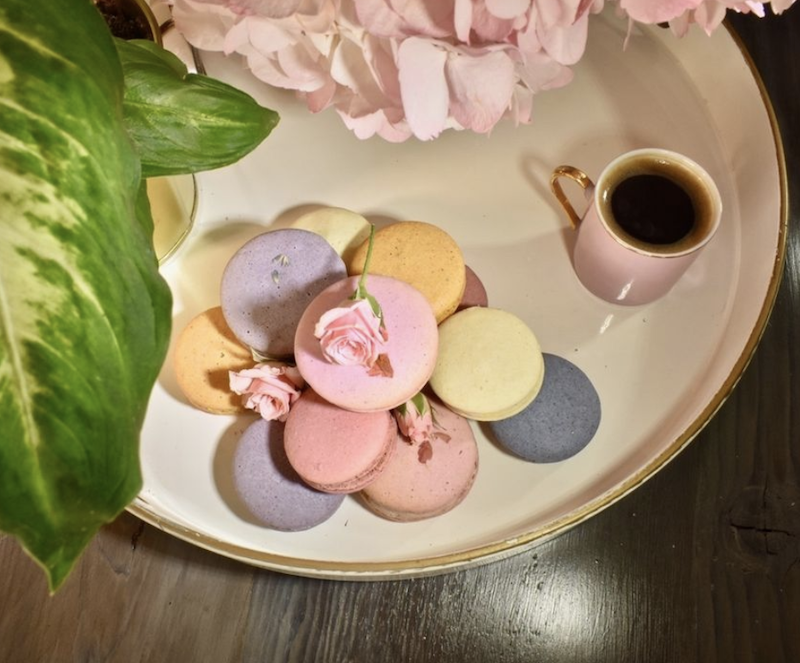 23. Verón, Los Angeles, CA, and nationwide
2021 is starting out a little rocky. Treat yourself to a beautiful box of vegan and gluten-free French macarons delivered to your door. In addition to its 12 flavors, the company is offering a churro option just for the month of Veganuary. Get 20 percent off any flavor or mixed box with code VEGANUARY21.
24. Meaty deal at The Very Good Butchers, nationwide
The name speaks for itself—these butchers are good for the planet, the animals, and your tastebuds. Get 10 percent off the wide selection of bean-based meats, Cultured Nut cheeses, and butcher boxes with the code Veganuary.
These are just a selection of Veganuary discounts. For a full list of special offers, see here.
Tanya Flink is a Digital Editor at VegNews as well as a writer and fitness enthusiast living in Orange County, CA.