Is there anything more indulgent than cheesecake? There's a factory named after it, Olympians use it to prepare for the big games, and our favorite 50 to 60-somethings from the 80s couldn't get enough of it. But whether you're trying to win over a gaggle of golden girls or just want a little slice of decadence for yourself, you won't have to go far for a recipe. Here are seven VegNews-approved ways to have your cake and eat it, too.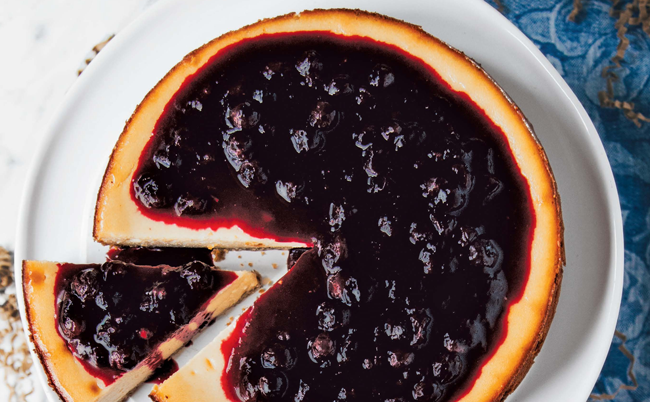 1. The Best Vegan Blueberry Cheesecake
YouTube sensation Lauren Toyota is to thank for this cashew- and cream cheese-based cake slathered in a luscious, jammy blueberry topping.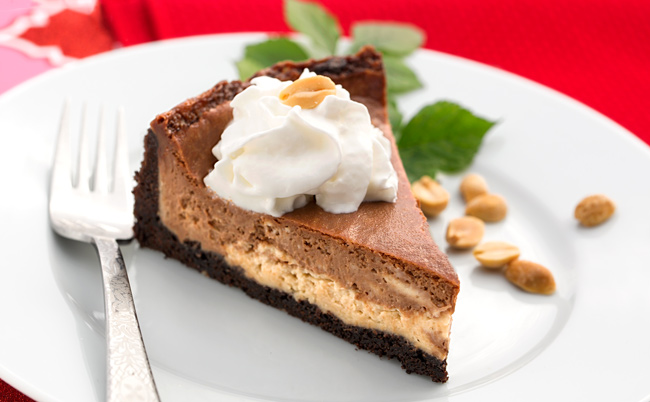 2. Vegan Chocolate-Peanut Butter Cheesecake
Two great tastes that taste great together taste even better when swirled together into a chocolate cookie crust.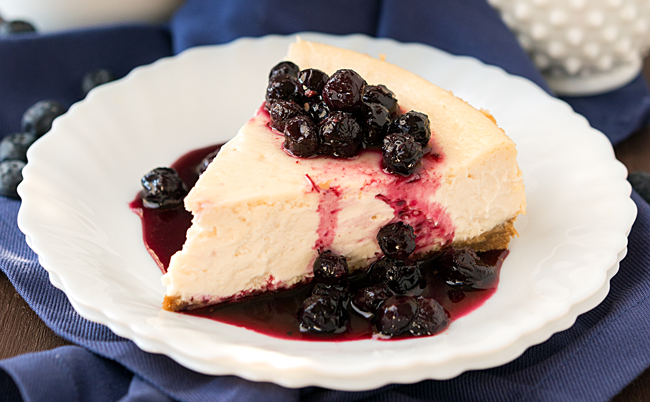 3. Vegan New York-Style Cheesecake
This old-school pie from Ethan Ciment and Michael Suchman, of Vegan Mos, is thick, tangy, and ultra-smooth thanks to the inclusion of vegan sour cream in the batter.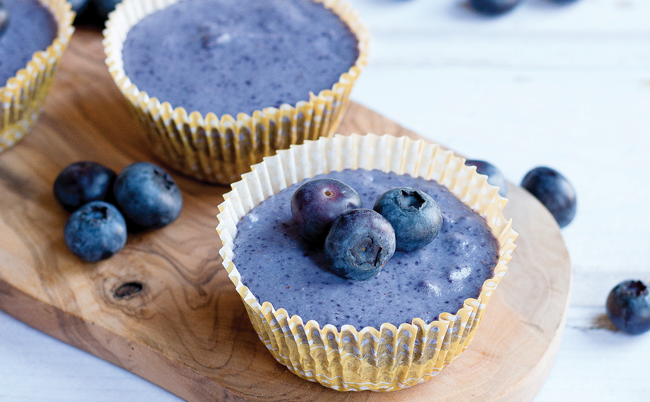 4. Mini Blueberry Cheesecakes
Just about the only thing better than one vegan cheesecake is 18! These raw, miniature bites are perfect for parties … and blueberries basically make them a health food, right?!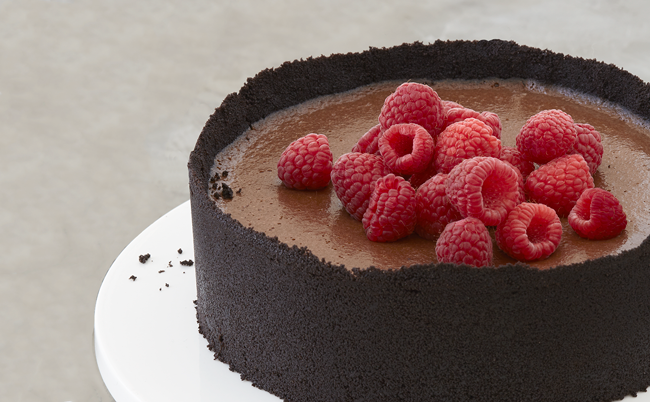 5. No-Bake Chocolate Cheesecake
Would you believe it if we said this stunning cake was made with just seven ingredients, AND you didn't have to slave over a hot oven waiting for it? The fact that it's chocolate on chocolate is the cherry raspberry on top.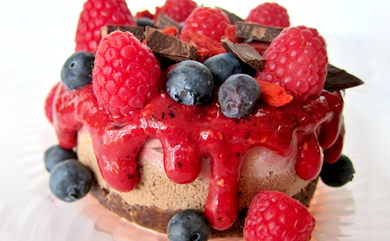 6. Mini Raw Vegan Berry Cacao Cheesecakes
Cheesecake is the embodiment of culinary luxury. But it is possible to lighten it up. This raw, antioxidant-packed recipe blends coconut, dates, walnuts, and fresh berries for a better-for-you bite that still tastes heavenly.
Bonus!
Our how-to guide for incredible vegan cheesecakes
Richard Bowie is an associate editor at VegNews whose favorite cheesecake flavor is peanut butter and whose favorite Golden Girl is Dorothy.