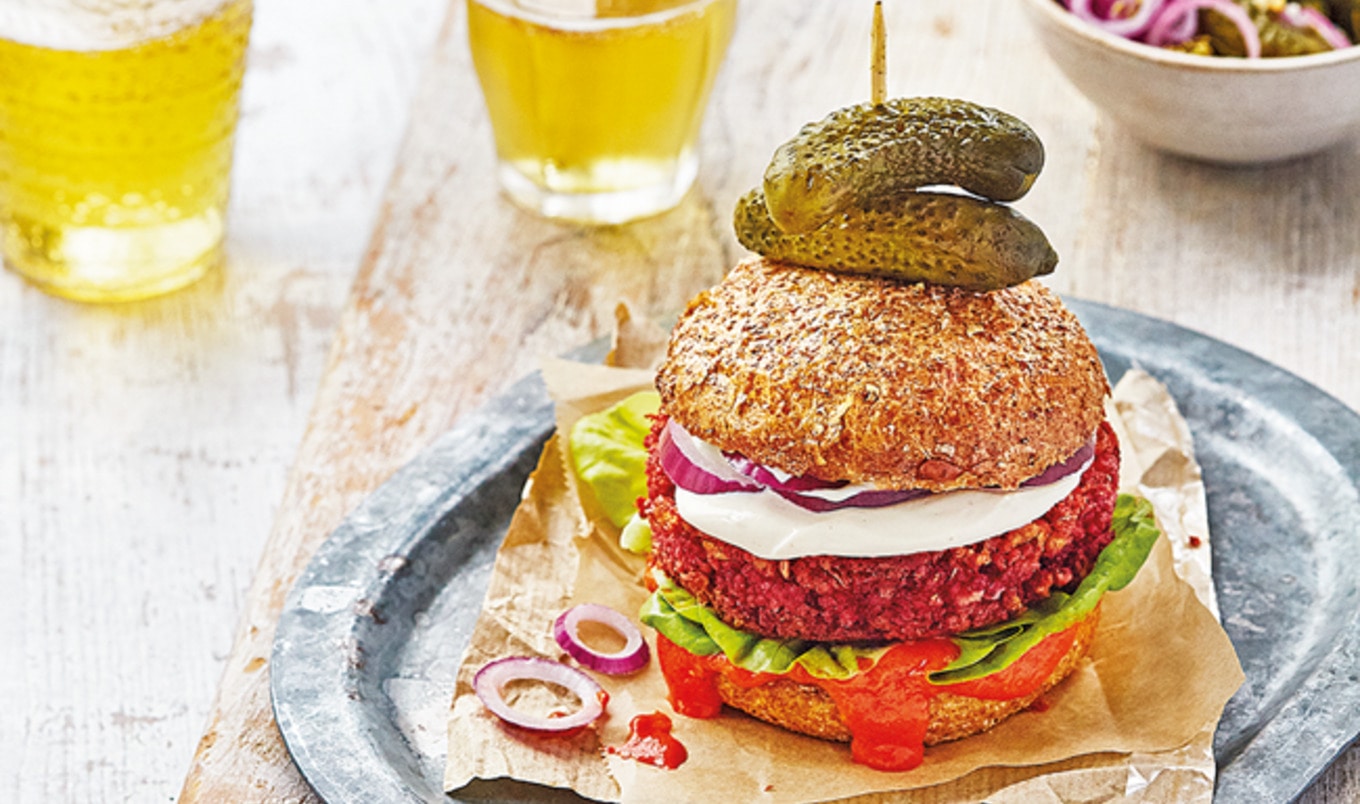 Classic falafel is reimagined as a hearty, fragrant burger perfect for picnics and outdoor grilling.
July 2, 2022
Traditional falafel is fantastic, but we're turning the Mediterranean morsels on its head thanks to this toothsome adaptation by Dunja Gulin's Falafel Forever: Nutritious and Tasty Recipes for Fried, Baked, Raw, Vegan and More! Made juicy with the addition of rosy red beets and charred to a perfect crisp, we have no doubt that these hearty burgers will have you forgetting all about pita.
What you need:
1½ cups cooked chickpeas, drained
¾ cup finely grated beets
1 cup couscous, soaked for 10 minutes with boiling water
½ cup breadcrumbs
2 tablespoons tahini
3 tablespoons finely chopped onion
2 garlic cloves, crushed
¾ teaspoon salt
½ teaspoon dried thyme
½ teaspoon dried oregano
Pinch of black pepper
4 tablespoons coconut oil, for frying
What you do:
1. In a food processor, process chickpeas. Transfer to a bowl and add remaining ingredients except coconut oil. Knead mixture thoroughly until well incorporated. Chill for at least 20 minutes.
2. Once chilled, form mixture into 6 patties. Preheat a cast-iron skillet over medium heat. Heat 1 tablespoon oil and fry patties in batches, being careful not to overcrowd. Fry 5 minutes each side, adding a tablespoon more oil after flipping. Fry until burgers are slightly charred and have a thin crust. Serve on a whole-wheat bun with vegan mayonnaise, lettuce, onion, and pickles.