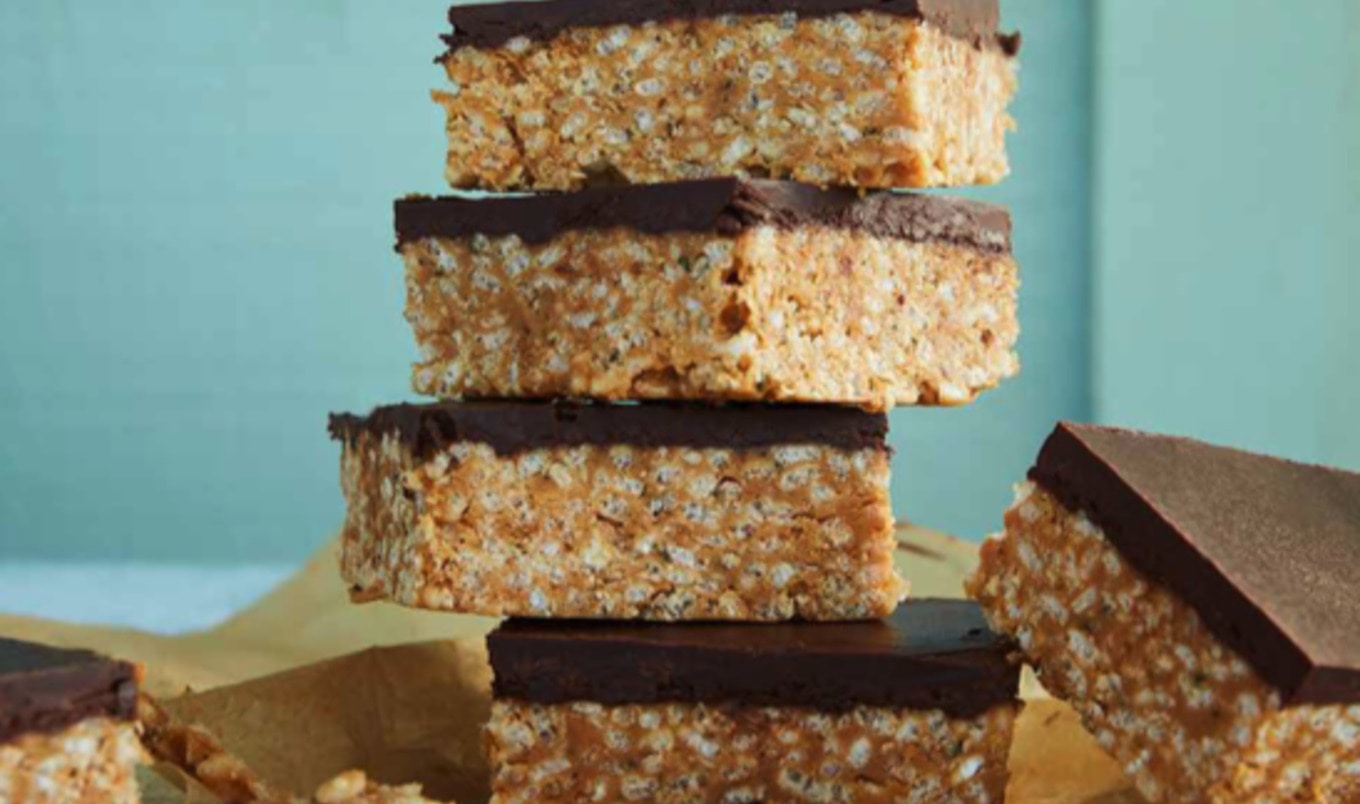 These no-bake, kid-friendly treats require only a handful of simple ingredients and offer a healthy dose of omegas hidden in a sweet treat.
October 8, 2020
These bars from Plant Over Processed are endlessly customizable. Not a fan of peanut butter? Swap for almond or cashew. Try adding dried cranberries, crushed peanuts, or shredded coconut to the top layer of melted chocolate. You can even shape into crispy rice pops for a no-mess dessert for the kids!
What you need:
1½ cups plus 2 tablespoons smooth peanut butter
⅓ cup maple syrup
1 teaspoon vanilla extract
⅓ cup hemp hearts
3 cups crispy rice cereal
1½ cups vegan chocolate chips
What you do:
In a large bowl, mix 1½ cups peanut butter, maple syrup, and vanilla until smooth. Fold in hemp hearts and crispy rice cereal.

Line an 8-inch pan with parchment paper and pat mixture into pan.
Combine chocolate chips and remaining 2 tablespoons peanut butter in a medium microwave-safe bowl and microwave on high for 30 seconds, stir, microwave for an additional 30 seconds, and stir again. If the mixture is not fully melted, microwave for another 30 seconds.
Spread mixture evenly over crispy rice base and place in freezer to set for 30 minutes.

Remove pan from freezer, cut into 2-inch squares, and store in an airtight container in freezer.
Photo credit: Andrea Hannemann