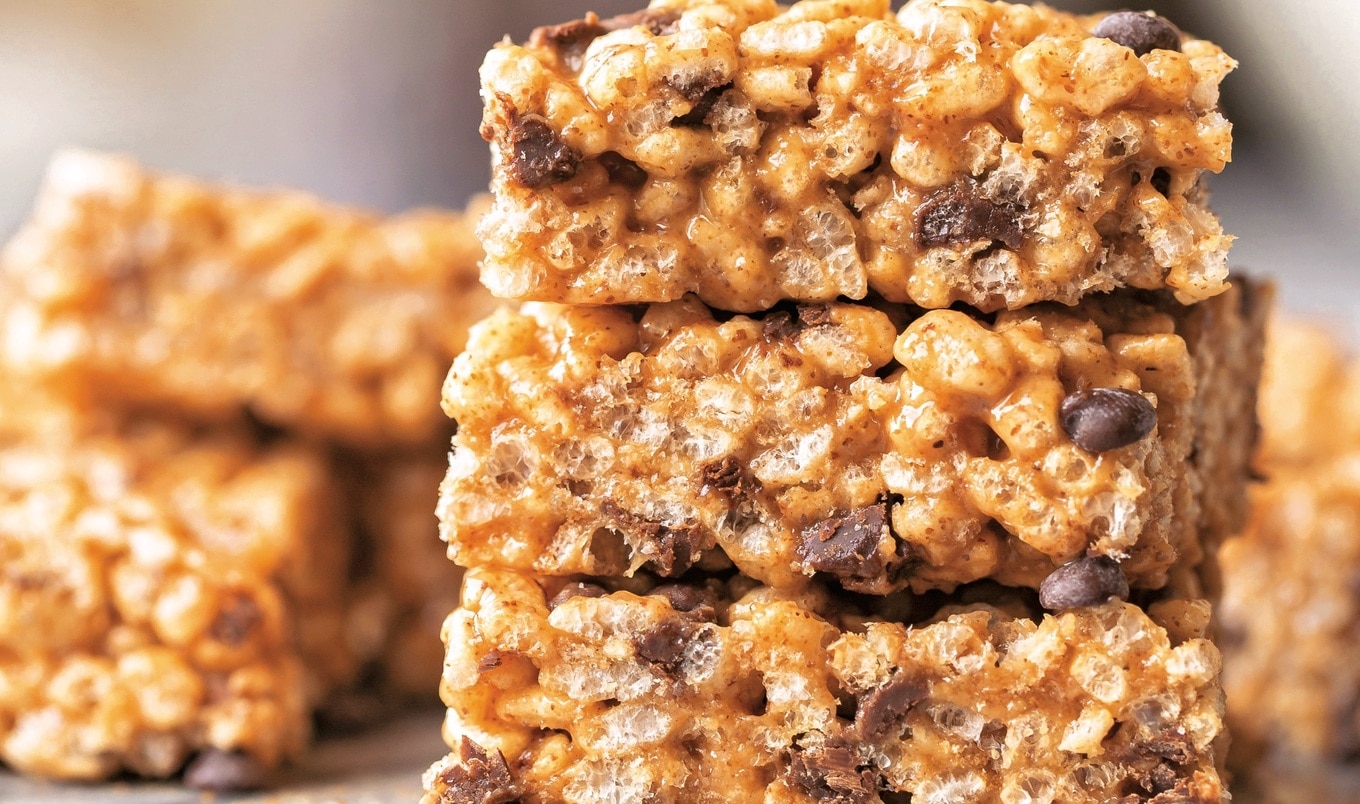 These heavenly bars are a modernized, salty-sweet take on the classic RKT—but with a healthy twist.
September 12, 2021
Use cashew or peanut butter in these chewy dessert bars from the Effortless Vegan cookbook, or add in crunchy pecans, toasted coconut, and sweet dried cranberries for a loaded version.
What you need:
What you do:
Line an 8 x 8-inch baking pan with foil. Set aside.
Into a pot, add almond butter, brown rice syrup, and salt. Warm over medium heat, until almond butter is melted into a thick, smooth texture. Turn off heat.
Add rice cereal and stir, until everything is coated in almond butter mixture. Add chocolate chips and mix one more time to fully combine.
Transfer almond butter mixture to prepared baking pan. Press evenly into bottom and sides of pan, packing down mixture firmly so it sticks together. Place in refrigerator for at least 30 minutes to firm before cutting into 16 bars. Keep stored in refrigerator or at room temperature for up to 5 days.
Photo credit: Sarah Nevins