Nothing harkens in the holiday season like a home-cooked meal. And while it's true that you can find dozens of iterations of virtually any dish you could crave online, there's something about a sauce-splattered cookbook that brings comfort back to the kitchen. With this season's impressive rollout of vegan cookbooks, you can recreate the most popular goodies from standout vegan bakers or master more humble weeknight staples for nights in between indulgent celebration food. Here are our top vegan cookbook picks for this cozy season.
Vegan holidays, timeless and new
While online resources seem to dominate, this modern recipe medium hasn't put a halt to hard-copy cookbooks. New vegan cookbooks are debuting year-round, and there are several just-released books on our wish list this year. However, the holidays are also about tradition and returning to the tried-and-true classics that remind us of the season. These are the recipes we make every year from our most treasured cookbooks, so we've included a few timeless works that we always revisit for winter celebrations.
While the holiday season seems to start even earlier every year, there are still not enough days and festivities to cook through all the recipes we've bookmarked. But we're going to try, and we hope you enjoy cooking and baking along with us using these favorite cookbooks.
New vegan cookbooks
These cookbooks have been published (or will soon be published) in November or December of this year, and we can't wait to start post-it noting their pages. From Ethiopian feasts to magical eats, you'll want to add all five to your vegan cookbook collection.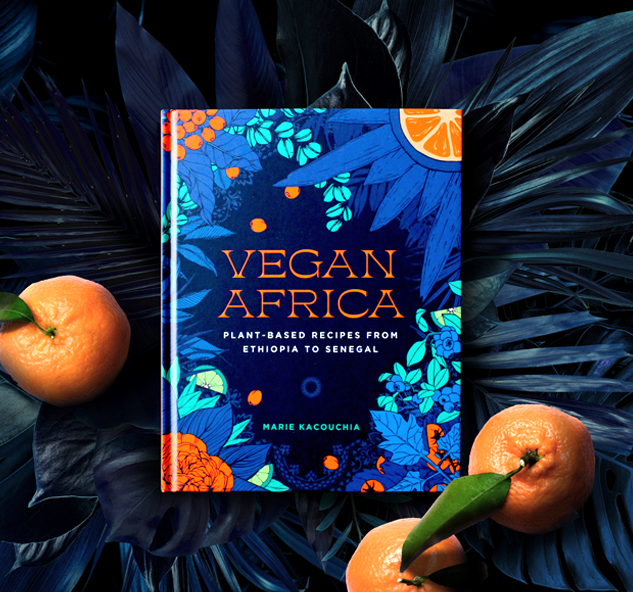 The Experiment
1 Vegan Africa: Plant-Based Recipes from Ethiopia to Senegal
Peanut hummus, Sweet Potato and Ginger Loaf, Spiced Hot Chocolate … these warming recipes and more remind many of home. With 70 recipes spanning 15 countries, this new cookbook offers a taste of the African continent through a plant-based lens. Perfect for weeknight meals or a more festive gathering, this is the cookbook for anyone looking to expand their recipe repertoire.
Recipes to try: Atakilkt Wat, Jollof Rice, Injera
Find out more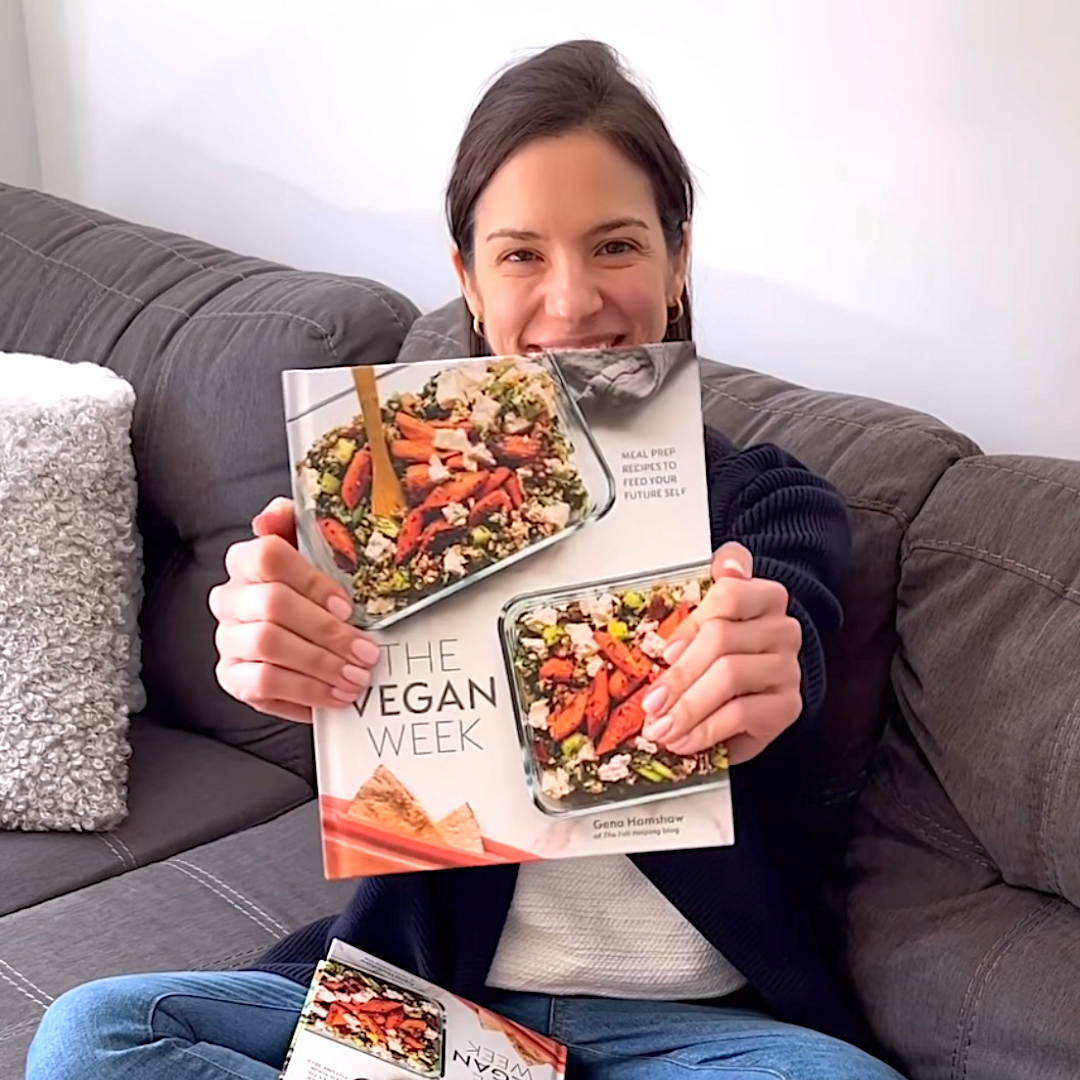 Gena Hamshaw
2 The Vegan Week: Meal Prep Recipes to Feed Your Future Self
Every new year, we vow to meal prep more. So far, we've fallen short of this resolution, but this upcoming cookbook might just be what any failed meal prepper needs to stay accountable. Full of accessible, mouthwatering, and nourishing batch recipes, author Gena Hamshaw makes meal prep something to enjoy, instead of a chore. Pre-order now for the December 27 debut.
Recipes to try: Tangy Cashew Lime Noodle Bowls, Blueberry Crumb Cake, Tempeh Chorizo Sweet Potato Hash
Find out more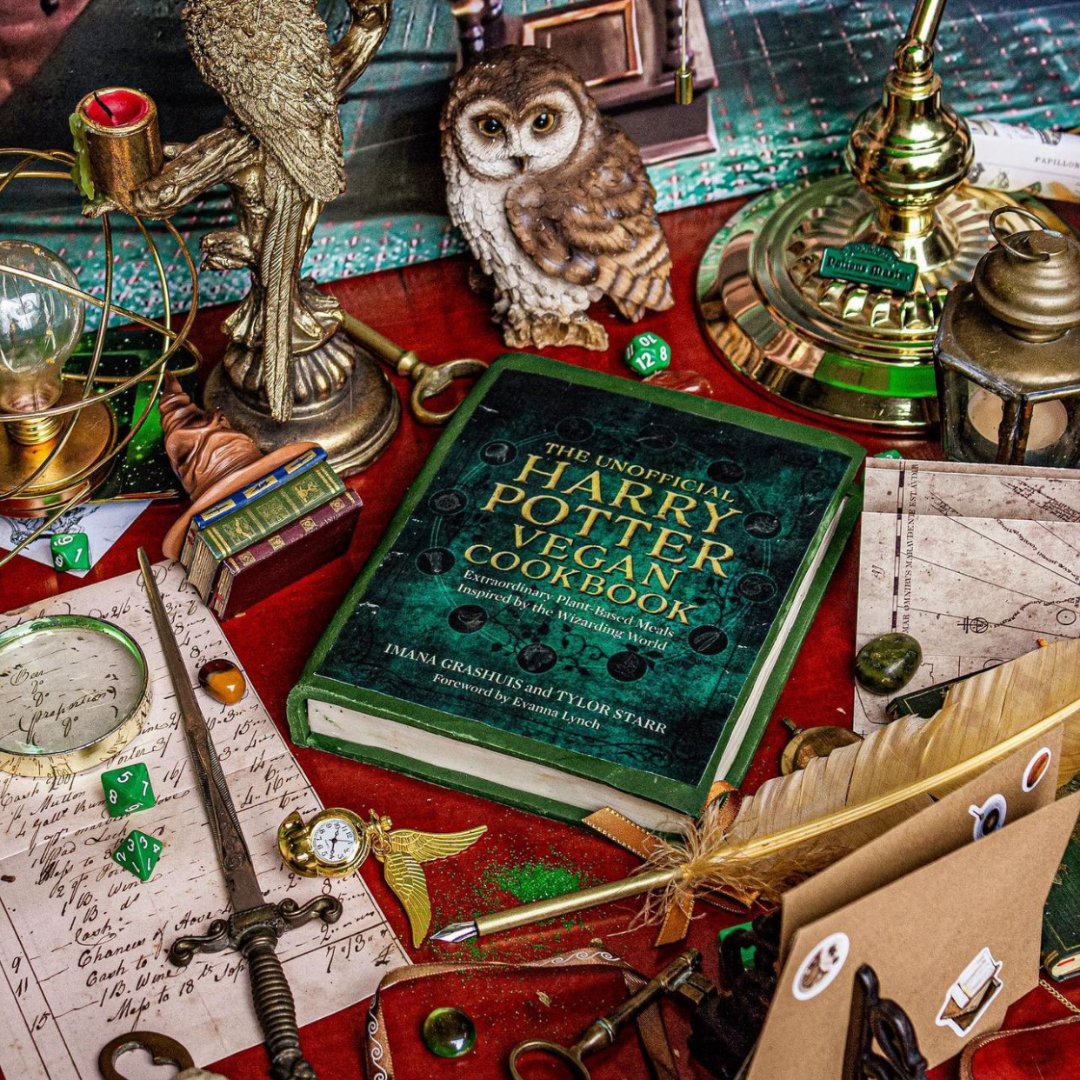 Magical Food Department
3 The Unofficial Harry Potter Cookbook
While not a Christmas franchise per se, there's something about the magic of the Harry Potter films that lends itself well to the holiday season. The food of the wizarding world is hearty and comforting, making it perfect for wintertime celebrations. As muggles, a feast of pumpkin juice and pudding won't magically appear before our eyes, but with the help of this cookbook, we can still enjoy the tastes of the Great Hall by putting in a little manual labor in the kitchen.
Recipes to try: English Roast, Yorkshire Pudding, Butterbeer Three Ways
Find out more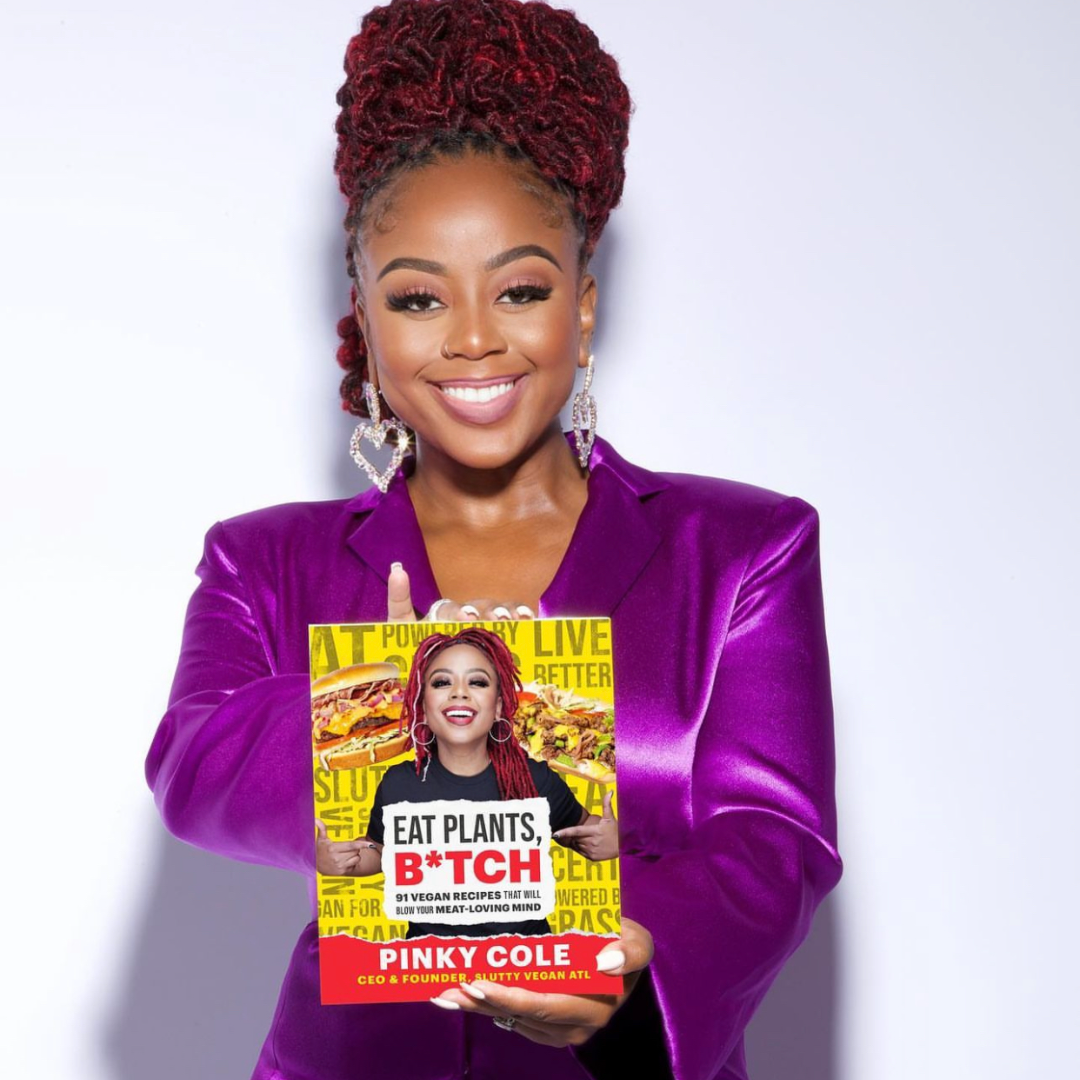 Pinky Cole
4 Eat Plants, B*tch
What makes Pinky Cole's vegan burger joint so addictive? She's sharing her secrets in her debut cookbook, aptly named with an unapologetically fierce title. Over-the-top burgers and handholds may not be the first thing that comes to mind when you think "holiday," but this 91-recipe collection includes more than Slutty Vegan hits—it also offers a look into what Cole enjoys on a regular basis, from Jamaican rice, chickpea and plantain bowls to oyster mushroom parm. We plan to pick up this book for the weekday meals in between celebrations, when we're craving something equally flavor-forward, warming, and nourishing.
Recipes to try: Fresh Fig Toasts, Okra Salad, Roasted Purple Sweet Potatoes
Find out more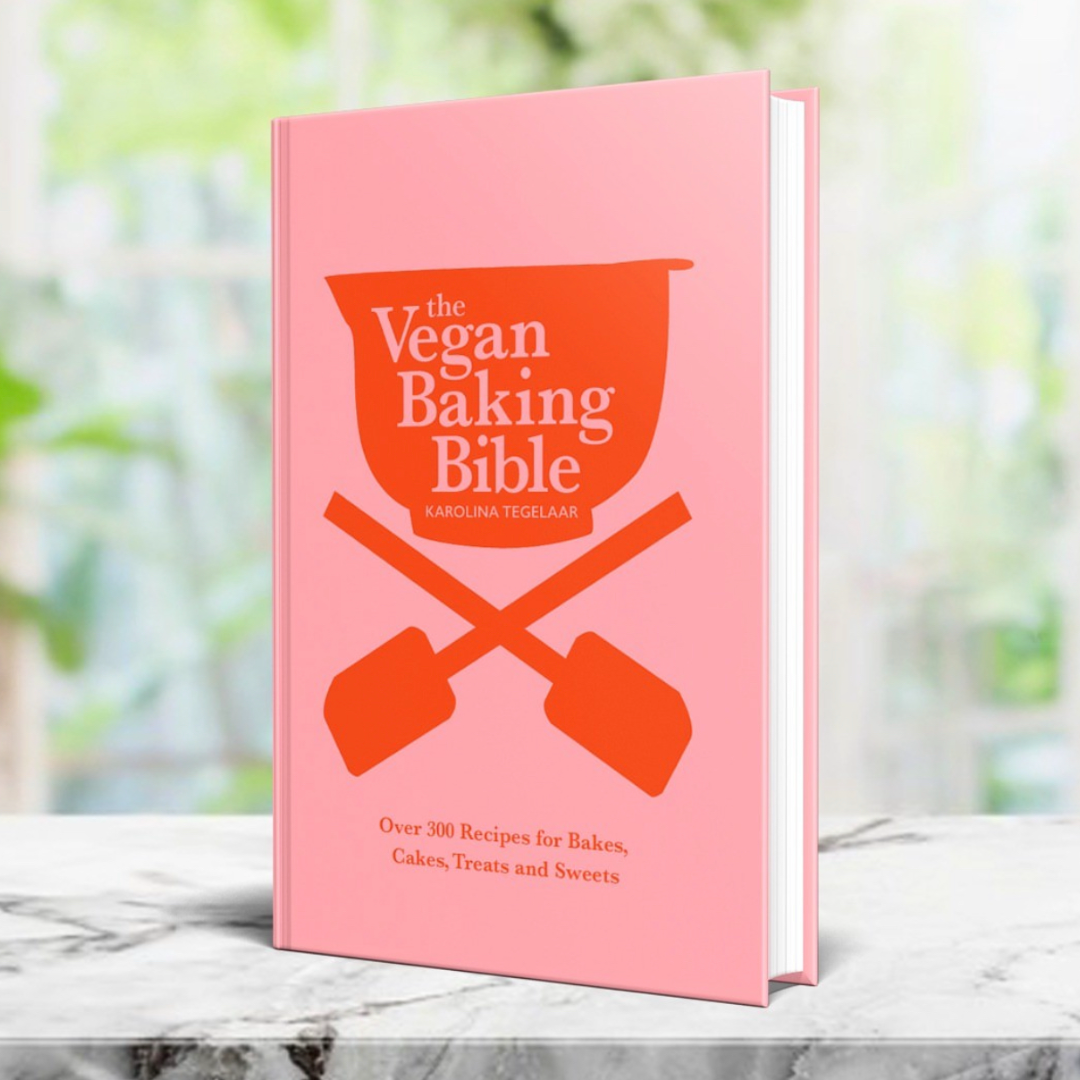 Pavilion Books
5 The Vegan Baking Bible
From lighter-than-air sponge cakes to fudgy, crackly-topped brownies, this comprehensive cookbook can help even the most novice of bakers experience some holiday baking wins. Not only does author Karolina Tegelaar break down the basics of vegan baking, she also includes chapters on troubleshooting with illustrations and supporting text. Pre-order now for a December 6 launch.
Recipes to try: Chocolate Souffle, Coffee Traybake, Brioche
Find out more
Essential vegan holiday cookbooks
These vegan cookbooks aren't new—they're well-worn and much-loved. We crack their spines particularly for the holiday season to whip up our crowd-pleasing gingerbread folk and best-ever vegan mac and cheese. For us, the contents of cookbooks beckon in the holidays.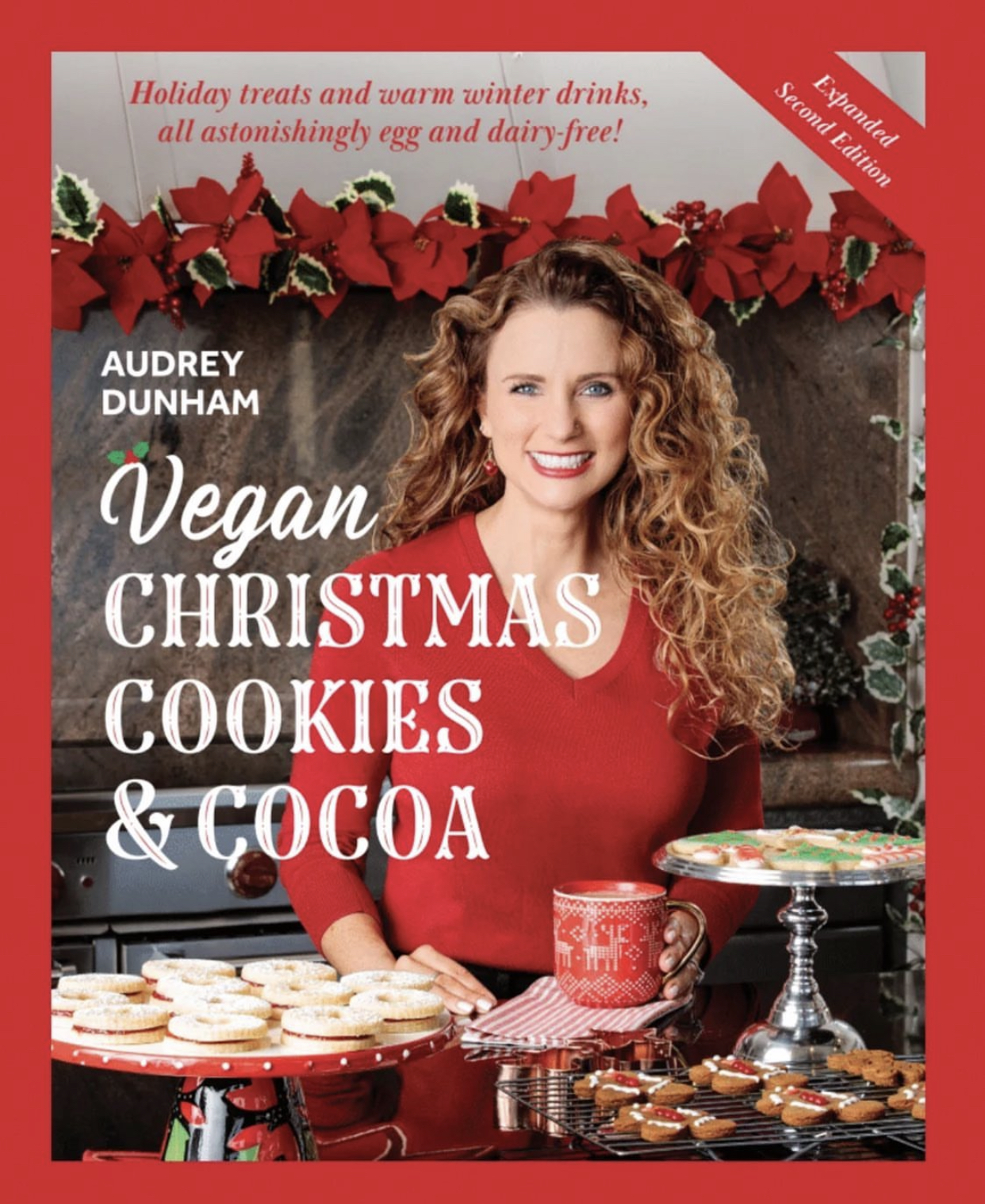 Audrey Dunham
6 Vegan Christmas Cookies and Cocoa
This themed cookbook is essential for anyone who plans to make cookies this holiday season. Perfect for beginners to seasoned cookie bakers, the ingredient lists are short, the directions straightforward, and the recipes are foolproof. No chilling dough overnight or complex techniques, this book proves that simplicity results in sweet success.
Recipes to try: Peanut Butter Bears, Peppermint Pinwheels, Gingerbread Folk
Find out more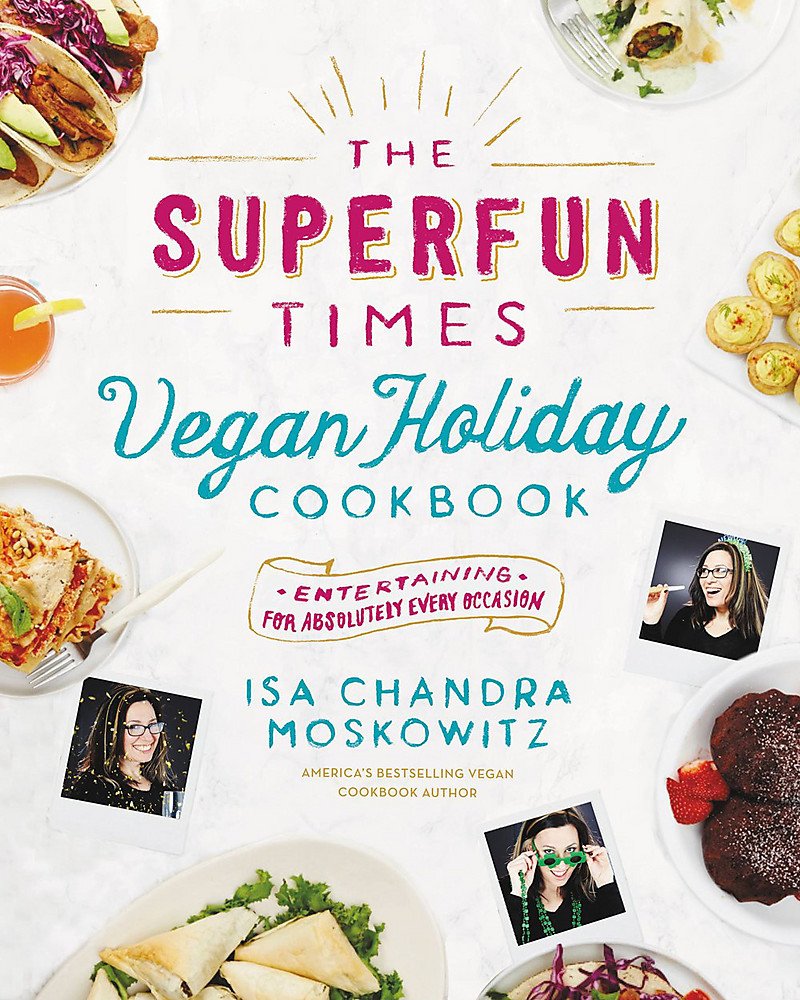 Little, Brown and Company
7 The Superfun Times Vegan Holiday Cookbook
Made for every kind of celebration, this is a "superfun" book to cook through the seasons. Start this year with the Hanukkah and Christmas chapters then follow along for Oscar parties, Chinese New Year, Fourth of July, Rosh Hashanah, Halloween, and more fun times in between. The recipes are accessible and solid, making this book a valuable reference for any kind of gathering you're planning.
Recipes to try: Cinnamon-Apple Crêpes, Ginger Chocolate Banana Mini-Loaves, Orange-Pecan Sticky Buns
Find out more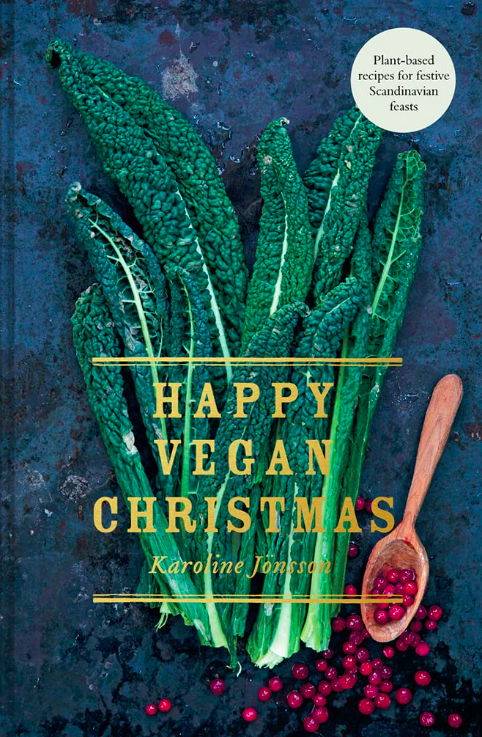 Pavilion Books
8 Happy Vegan Christmas
Usher in the hygge with cozy candle centerpieces, vegan eggnog, and gingerbread biscuits. This Scandinavian cookbook offers an approachable guide on how to hygge with its collection of hearty recipes and tips on creating a welcoming and festive winter wonderland at home. Treat your friends and family to a smorgasbord of vegan eats or entertain simply with a warm cuppa and some sweets to go alongside it. We love breaking out these recipes during the dark and dreary days of bitter-cold February, too.
Recipes to try: Potato and Greens Pie, Swedish Meatballs, Spiced Cabbage Pudding
Find out more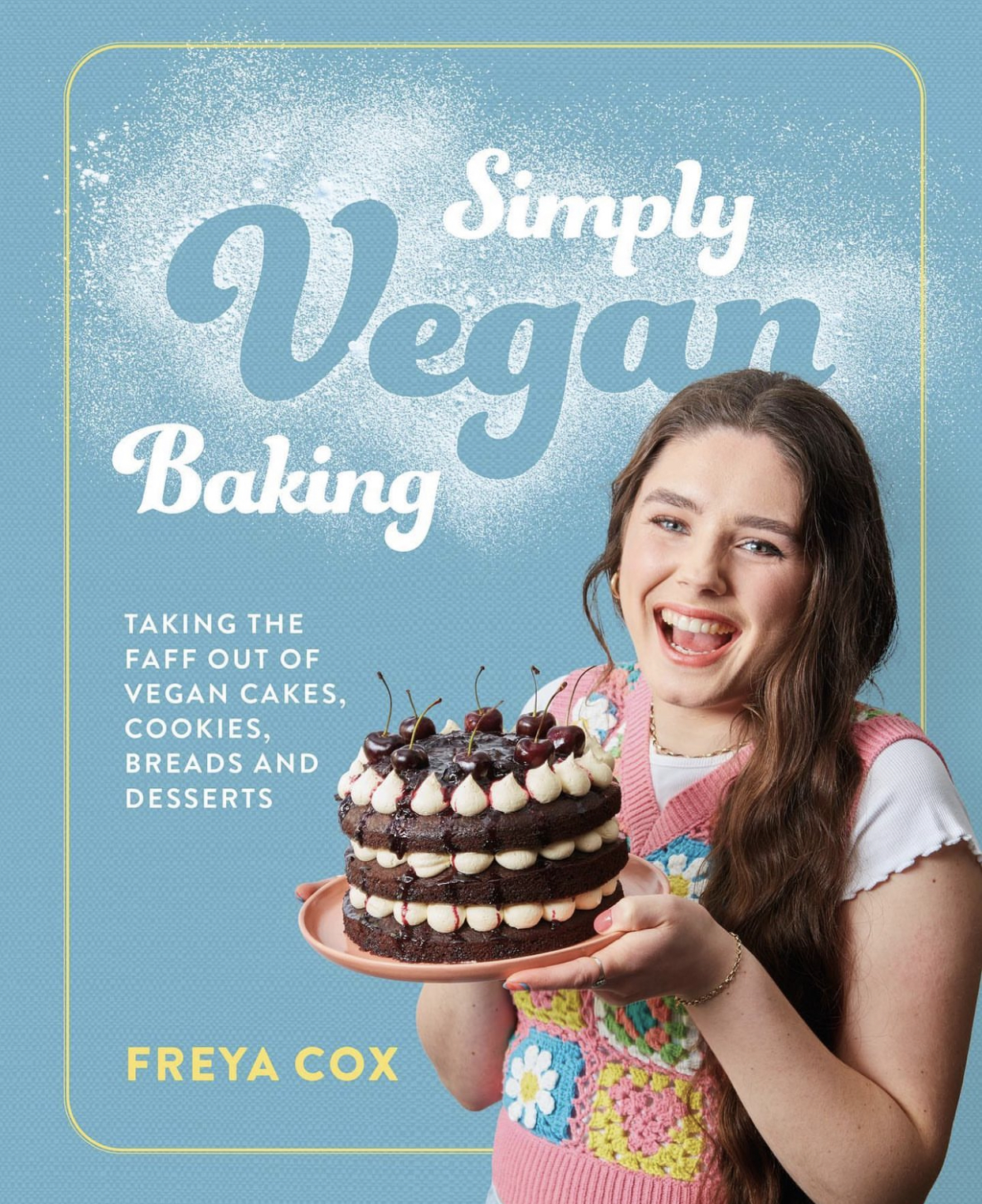 Harper Design
9 Simply Vegan Baking
Recently released in late September, this baking book from the young and accomplished Freya Cox reveals the secrets to impressing the infamous Paul Hollywood with vegan sweets. We cheered week after week as Cox advanced through the challenging rounds of The Great British Bakeoff, surpassing not only omnivorous bakers but also far more experienced contestants. Cox was not only the show's first vegan baker—she was also the youngest, entering the tent at just 19 years old. However, she proved she can hold her own, and with this book, she's sharing her best tips. We're certain we'll be relying on this book to impress holiday guests with magnificent vegan Swiss rolls and deliciously crumbly breakfast scones for Christmas morning.
Recipes to try: Stollen, Fruit Scones, Raspberry Jam Swiss Roll
Find out more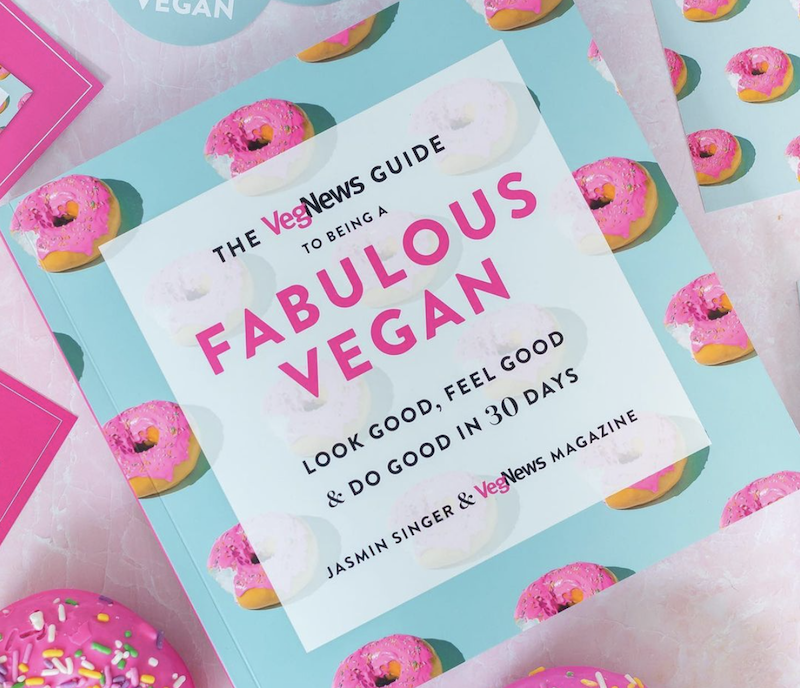 VegNews
10 The VegNews Guide to Being a Fabulous Vegan
This isn't a cookbook—it's so much more. Author, activist, and long-time vegan Jasmin Singer guides readers through 30 chapters of vegan how-to, all specifically aimed to transform you into your most fabulous vegan self. From what to eat for breakfast to the hidden horrors of the animal agriculture industry, even seasoned vegans can learn quite a lot from this comprehensive vegan companion guide. Think you've already reached your optimum vegan potential? Add this to your cookbook collection just for the exclusive VegNews recipes at the end of each chapter.
Recipes to try: BBQ Oyster Mushroom Sliders, Two-Step Vegan Biscuits, Salted Caramel Brownies
Find out more
For more vegan cookbooks, read: