Whether you grew up with Hanukkah or it's your first time celebrating this Jewish holiday, you must know that food plays an integral role. Lighting the menorah (or chanukiah) and reciting the blessings takes precedence, but afterward, it's time to eat. From sweet to savory and appetizers to desserts, here are the veganized Jewish dishes that should be enjoyed during any Hanukkah celebration—even if it's a celebration of one.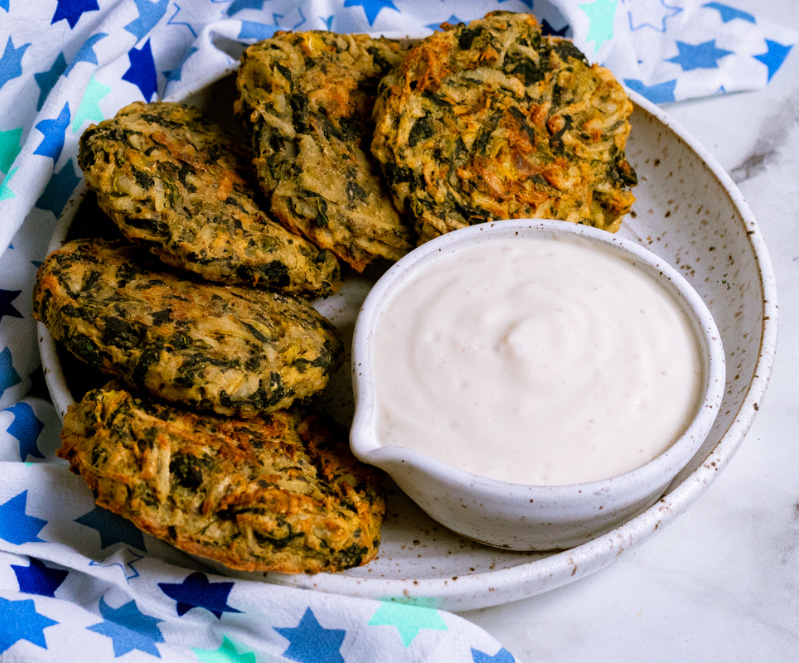 Lazy Cat Kitchen
1 Latkes
Fried potatoes come in many forms, but latkes are a favorite during this time of year. These savory potato pancakes are made with shredded white potatoes held together with a binder (such as flax eggs or chickpea flour) and traditionally fried in oil to celebrate the fact that the oil used to light oil lamps lasted eight days instead of one. Latkes are traditionally served with (vegan) sour cream and/or applesauce.
Try this recipe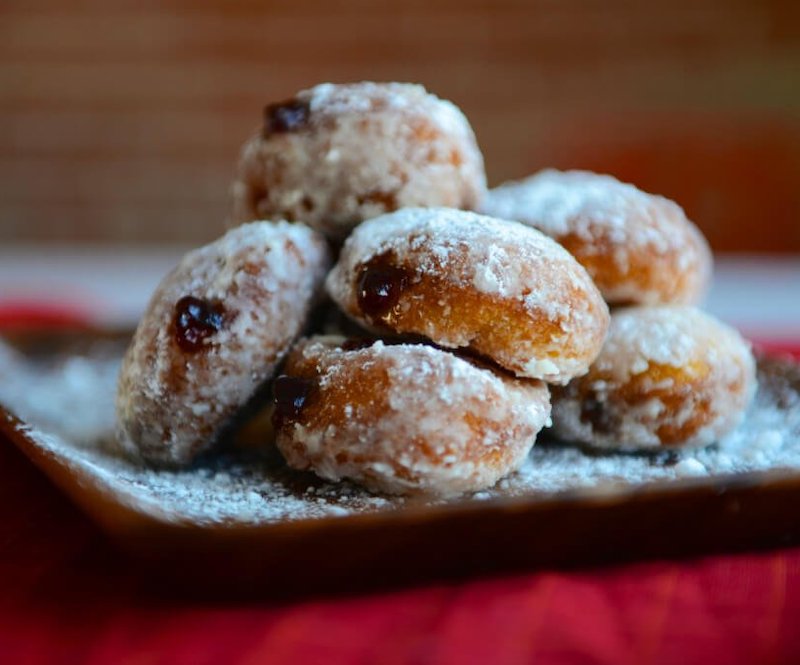 Mayim Bialik
2 Sufganiyots
Jelly doughnuts can be polarizing, but sufganiyot seem to be universally loved. A Sephardic tradition, this yeasted sweet bread is stuffed with fruit jam and dusted generously with powdered sugar. It can also double as both a breakfast and dessert (and a snack, if you still haven't had your sufganiyot fix).
Try this recipe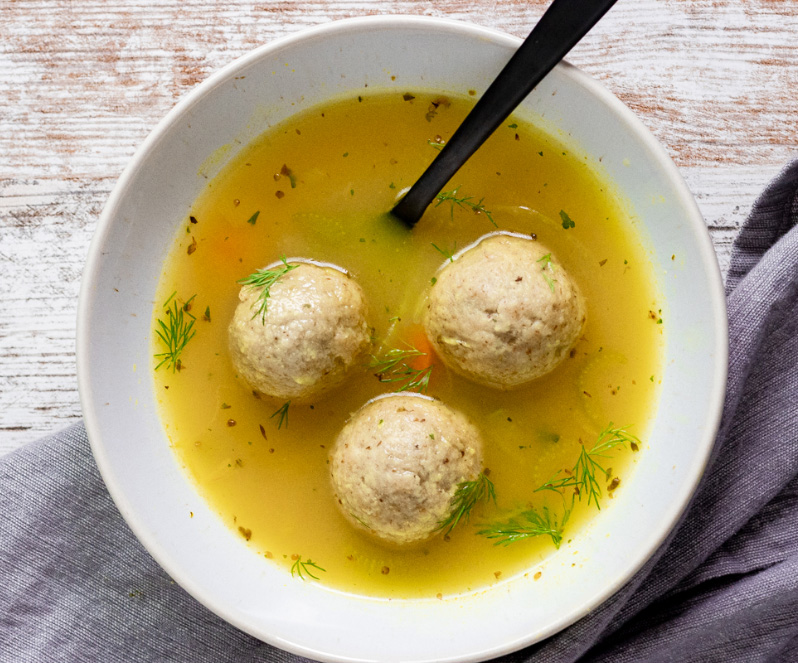 Zardy Plants
3 Matzo ball soup
No offense to your Bubbe, but we believe a vegan version of matzo ball soup is even better than her decades-old recipe. This warming meal is made with matzo-based dumplings floating in a clear, flavorful vegetable broth (the non-vegan version is typically made with chicken). We'll take this comfort food over chicken soup any day.
Try this recipe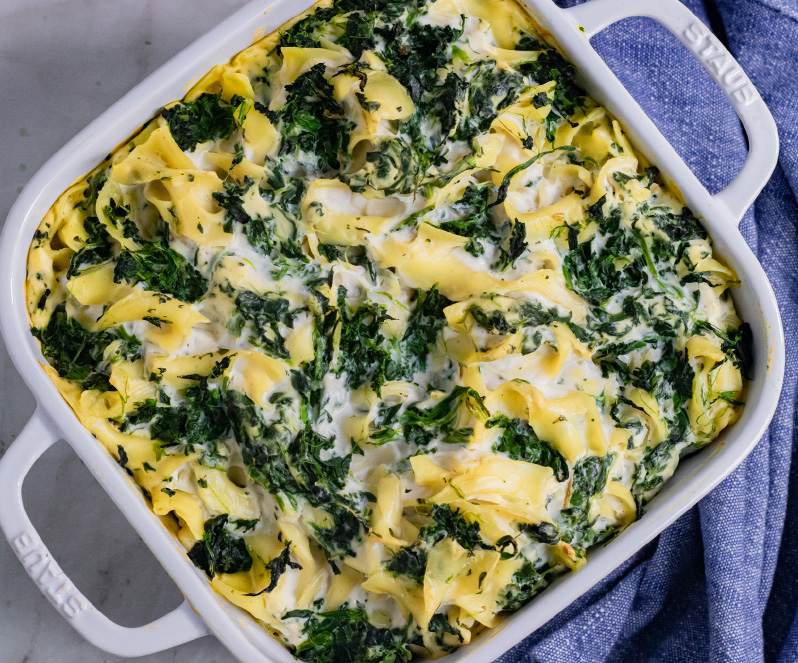 4 Kugel
Kugel is a casserole dish that has both sweet and savory iterations. Like casserole, it's extremely versatile, super satiating, and feeds a crowd. Kugel is a staple among several Jewish holidays, and for Hanukkah, we recommend making one for dinner and one for dessert. You've got eight days of eating to fill!
Try this recipe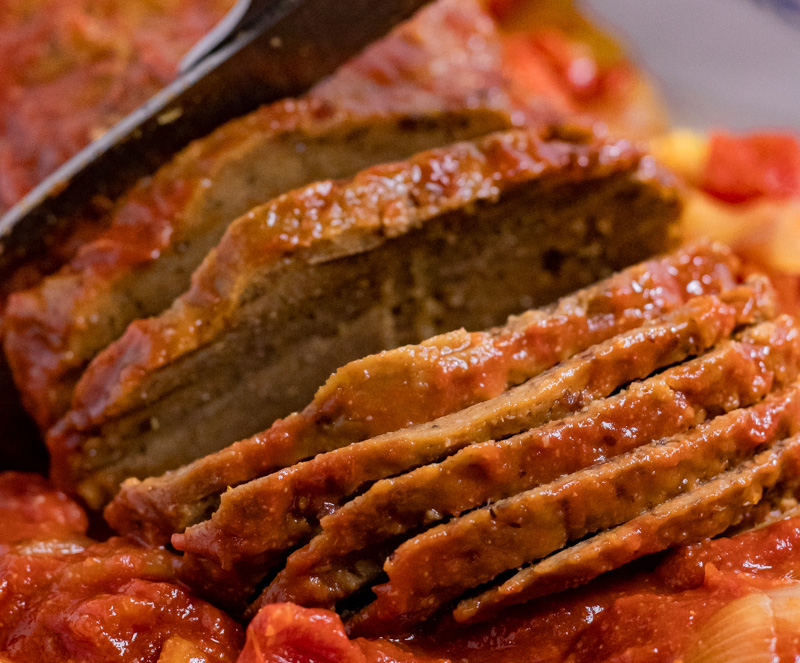 Wicked Healthy
5 Beefless Brisket
Tender and delicious, a slow-roasted vegan brisket on Hanukkah is the perfect main that's packed with protein. The meaty texture and chew is mimicked with homemade seitan (a seasoned mixture of vital wheat gluten). It's a stick-to-your-ribs kind of entrée that's ideal for harsh winter nights.
Try this recipe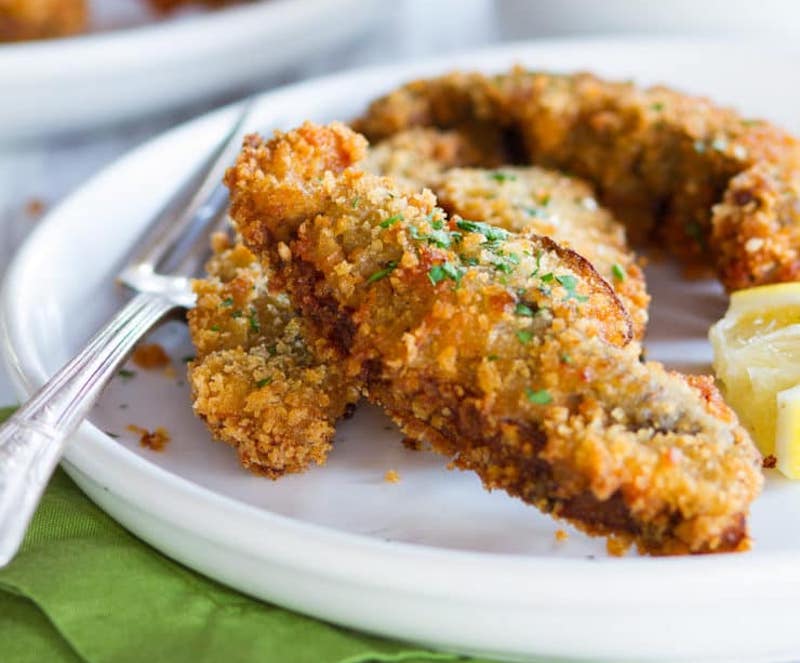 Tori Avey
6 Schnitzel
Schnitzel literally means slice in German. It's traditionally made with thin slices of meat that are breaded and deep-fried. The vegan version gets creative by supplementing the meat with seitan, eggplant, or portobello mushrooms. Serve with vegan mushroom gravy or sliced preserved lemon.
Try this recipe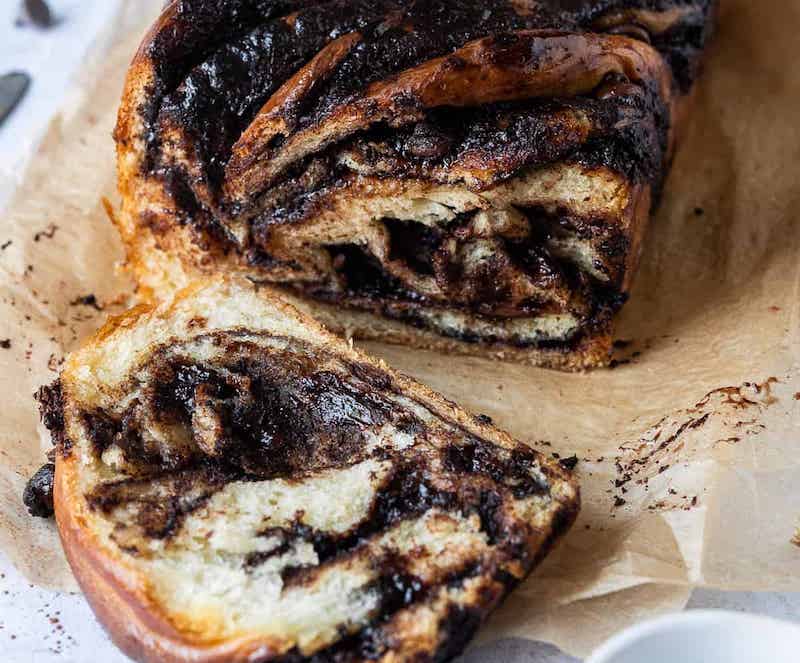 Domestic Gothess
7 Babka
In contrast to the pillowy softness of sufganiyot, babka is dense. It's a heavy, enriched dough swirled with sweet (or savory) filling. While it may look complex, the intricate design is easier to accomplish than it looks. Give it a try, and don't be surprised when you feel a rush of pride as you pull your first babka out of the oven.
Try this recipe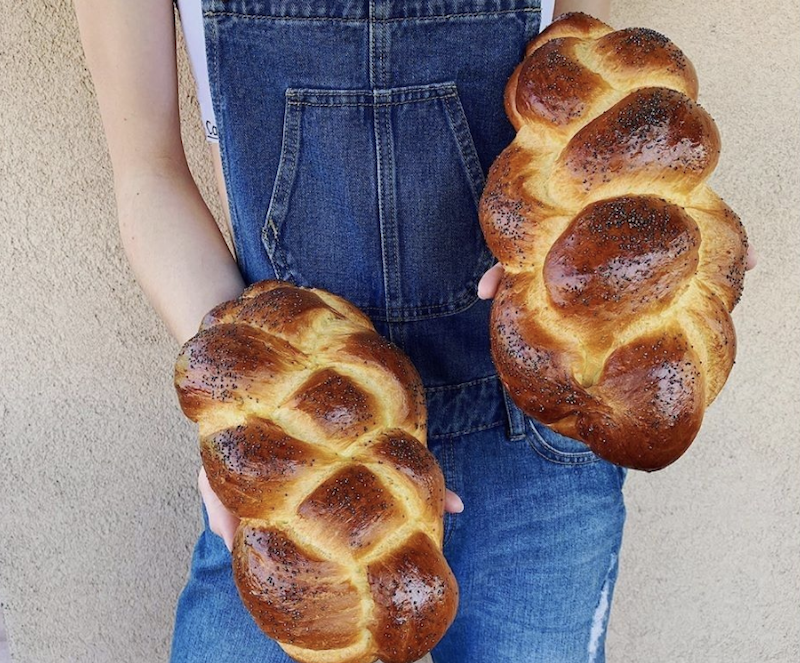 Challah Hub
8 Challah
Challah may be our favorite Jewish bread (it's a toss-up between that and bagels). It's slightly sweet, a little dense, and extremely addictive. You're going to need to make multiple loaves (like, four) to get through the full eight days of Hanukkah.
Try this recipe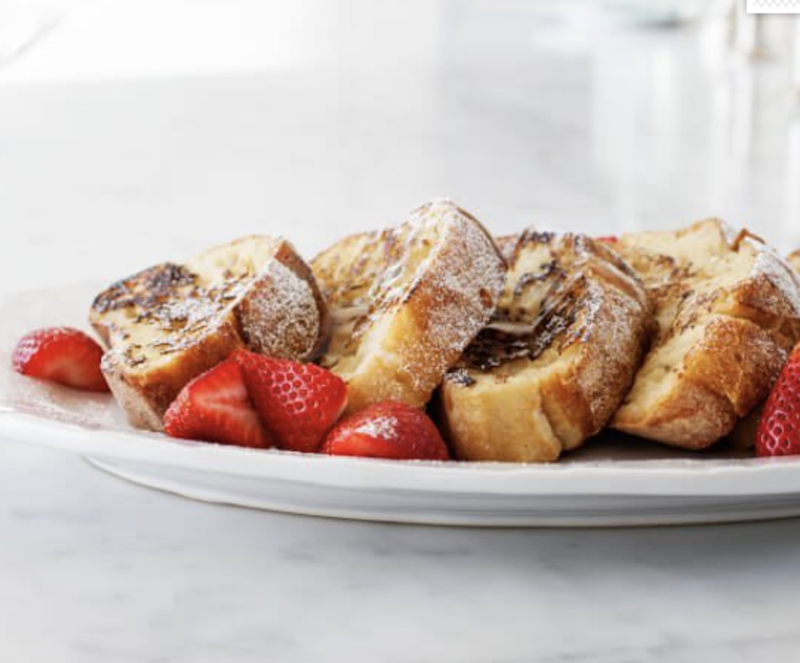 Love and Lemons
9 French Toast
As challenging as it may be, you're going to want to save some freshly baked challah for breakfast the next morning. Its thick, rich texture is the ideal vessel for French toast. The result is golden brown and crispy on the outside with a melt-in-your-mouth pillowy texture on the inside. Let it rain maple syrup!
Try this recipe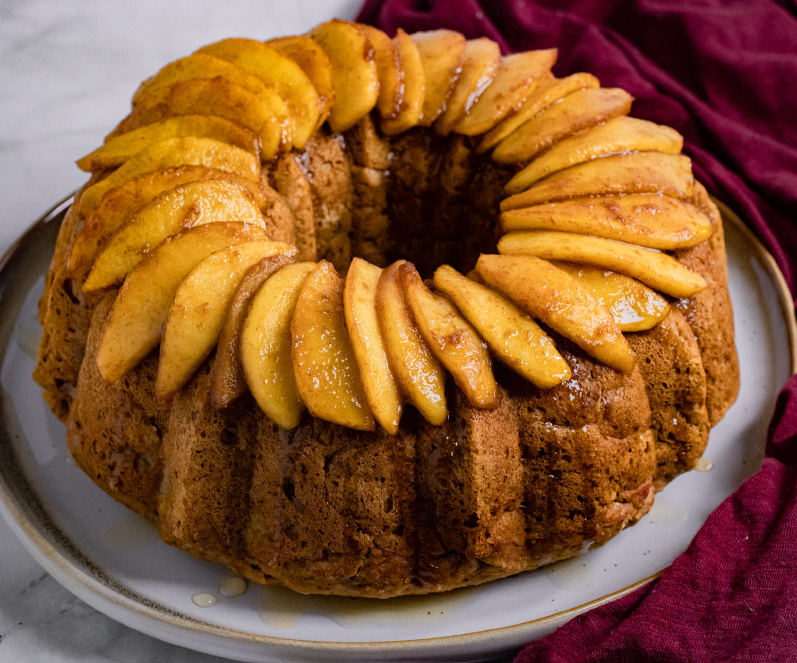 Zardy Plants
10 Hanukkah apple cake
What holiday is complete without a cake? This showstopper comes together with warming cinnamon, fresh apples, and coconut sugar which provides a pleasant caramel note without tasting overly sweet. Serve with coffee, tea, or a generous scoop of vegan ice cream.
Try this recipe
For more vegan Hanukkah ideas, read:
8 Vegan Challahs for Every Night of Hanukkah
7 Jew(ish) Vegans We Want to Celebrate Hanukkah With
The Crispiest Vegan Potato Latkes
Liz Madsen is certified in plant-based nutrition and is the recipe developer and creative director at Zardyplants.