Poolside lounging, all-day barbecues, and bonfire nights. Summer is officially here and now all that's missing … is the ice cream! From pints to pops to sandwiches to mochi, these days, it's all vegan and it's all delectable. So we decided to celebrate the great, big, frosty world of vegan ice cream with our very first VegNews Best Vegan Ice Cream in America Awards! More than 160,000 votes were tallied, and now we're ready to unveil the winners in our 18 mouthwatering categories. So grab your hot fudge, sprinkles, and whipped cream, and let's cheers to the sweetest summer yet.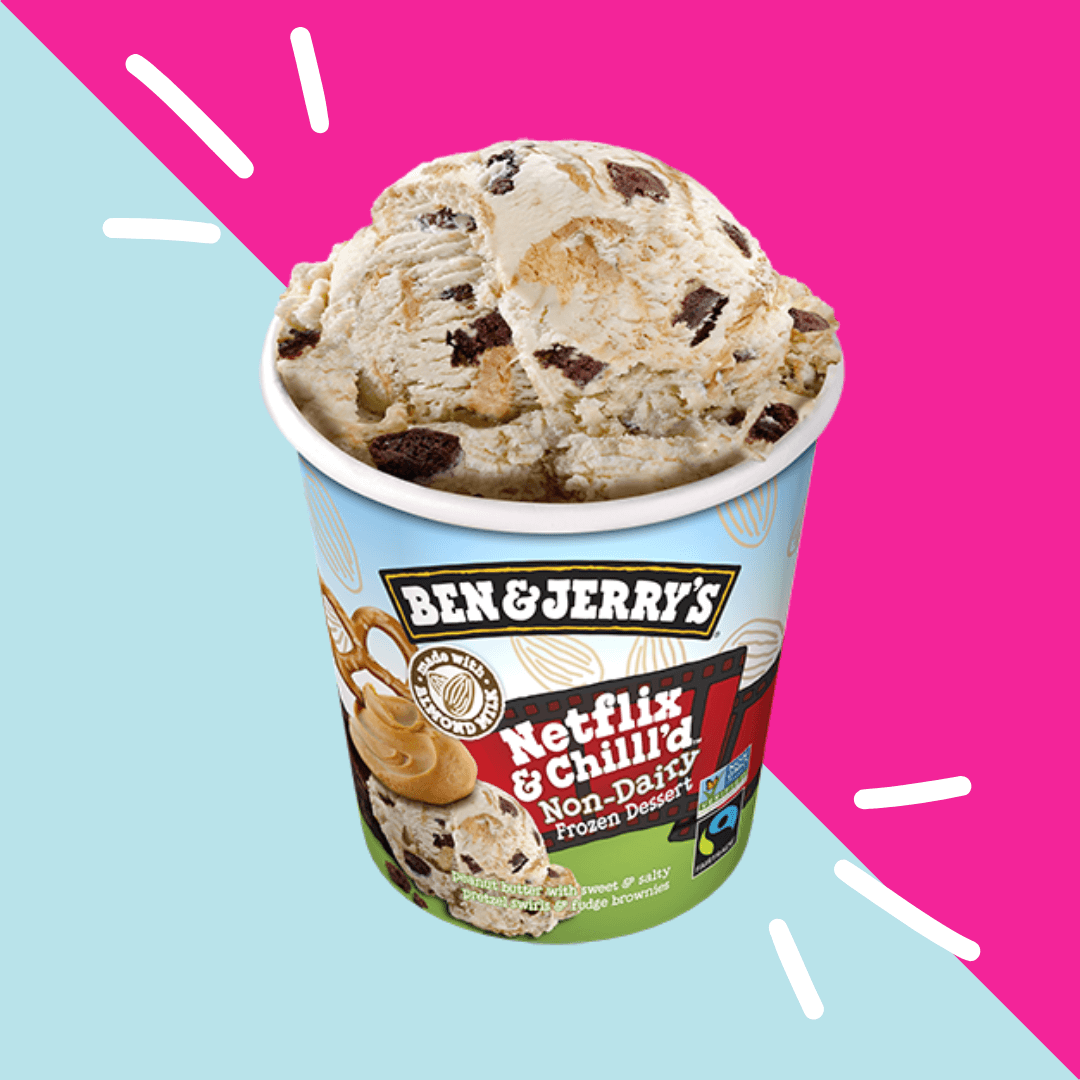 1 Best Vegan Ice Cream Pint: Ben & Jerry's
When one of the most well-known ice cream brands in the world first decided to take a dip into the world of non-dairy with four flavors in 2016—the vegan world had little clue as to how much Ben & Jerry's would be dominating (and innovating) the plant-based ice cream market. Six years later, and those four have blossomed to 20, as the Vermont-based brand has vowed to become the leader in non-dairy ice cream. And with a sweet seal of approval from VegNews readers, it may be well on its way.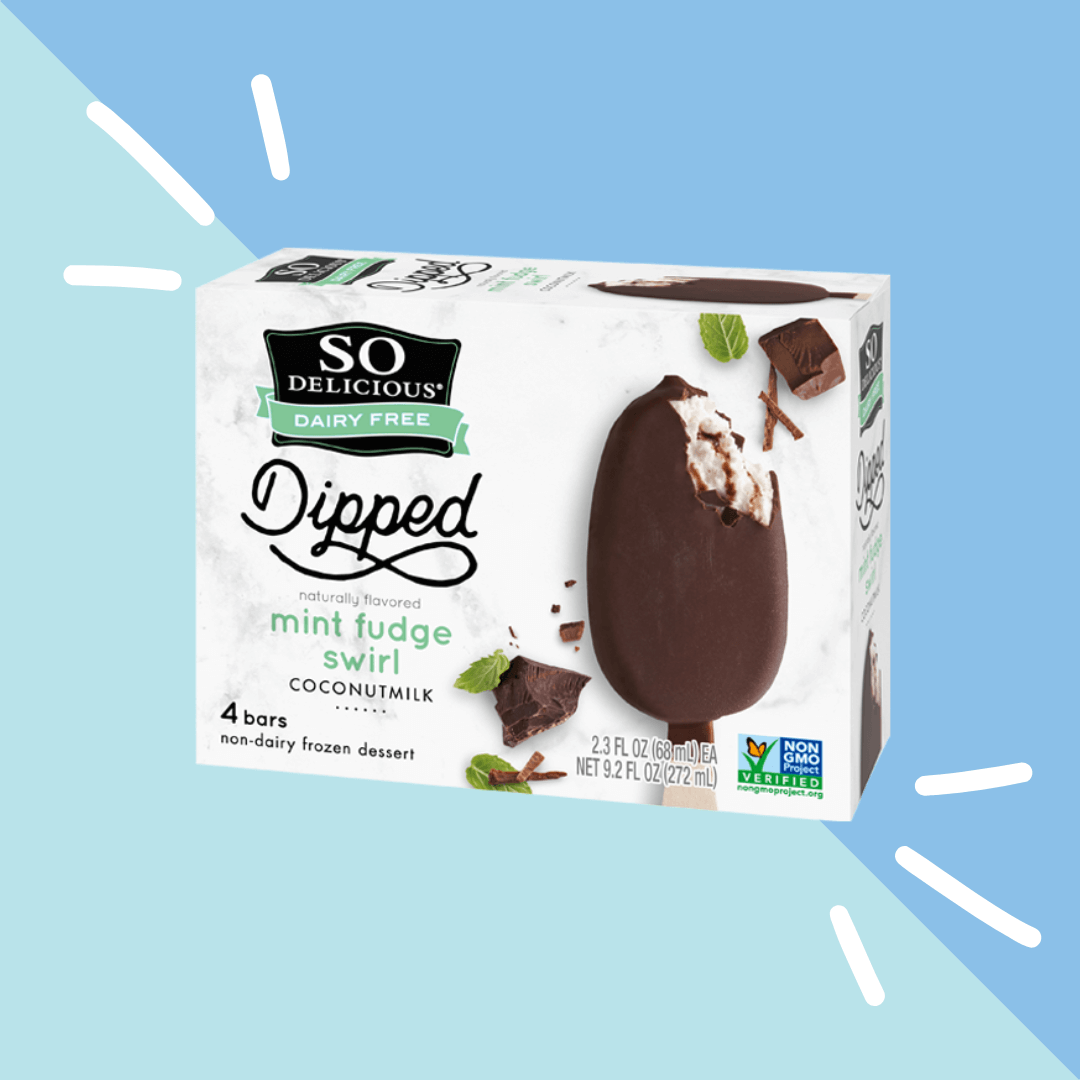 2 Best Vegan Ice Cream Bar: So Delicious
Mint coconut milk ice cream swirled with rich chocolate. Chocolate cashew milk ice cream with ribbons of peanut butter. Mocha almond milk ice cream with rivulets of fudge. Then dip them all in a snappy chocolate shell and serve on a stick! So Delicious' seven decadently dipped ice cream bars means you can indulge every day of the week and never get bored.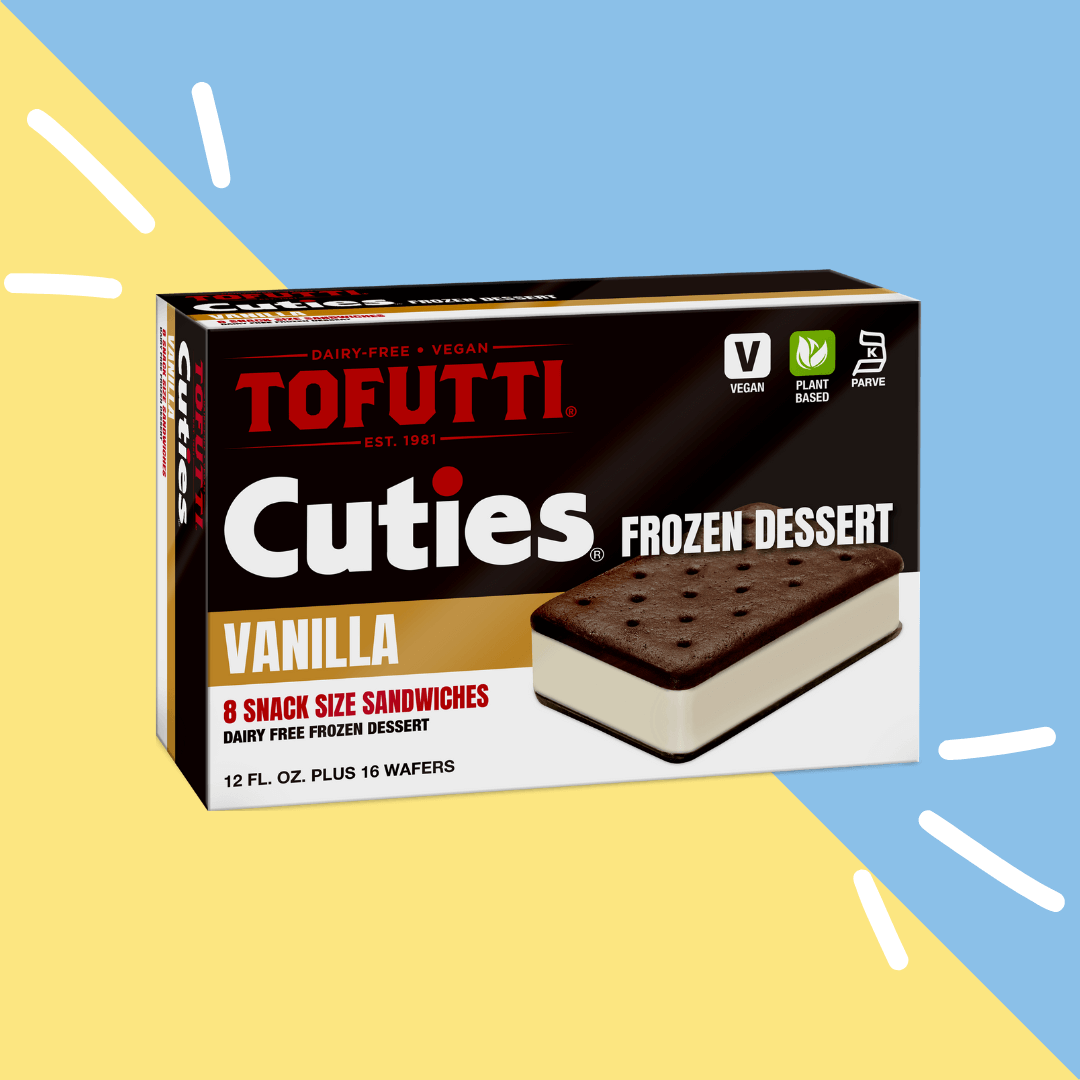 3 Best Vegan Ice Cream Sandwich: Tofutti
Don't mess with the classics. Veteran non-dairy brand Toffuti may have undergone a recent rebrand—it's first in 40 years—but there's one thing that's not changing: the reliably cool and creamy bliss to be had when biting into the winning combination of soft chocolate wafer and soy ice cream that makes up the fan-favorite (and now, award-winning) Tofutti Cutie.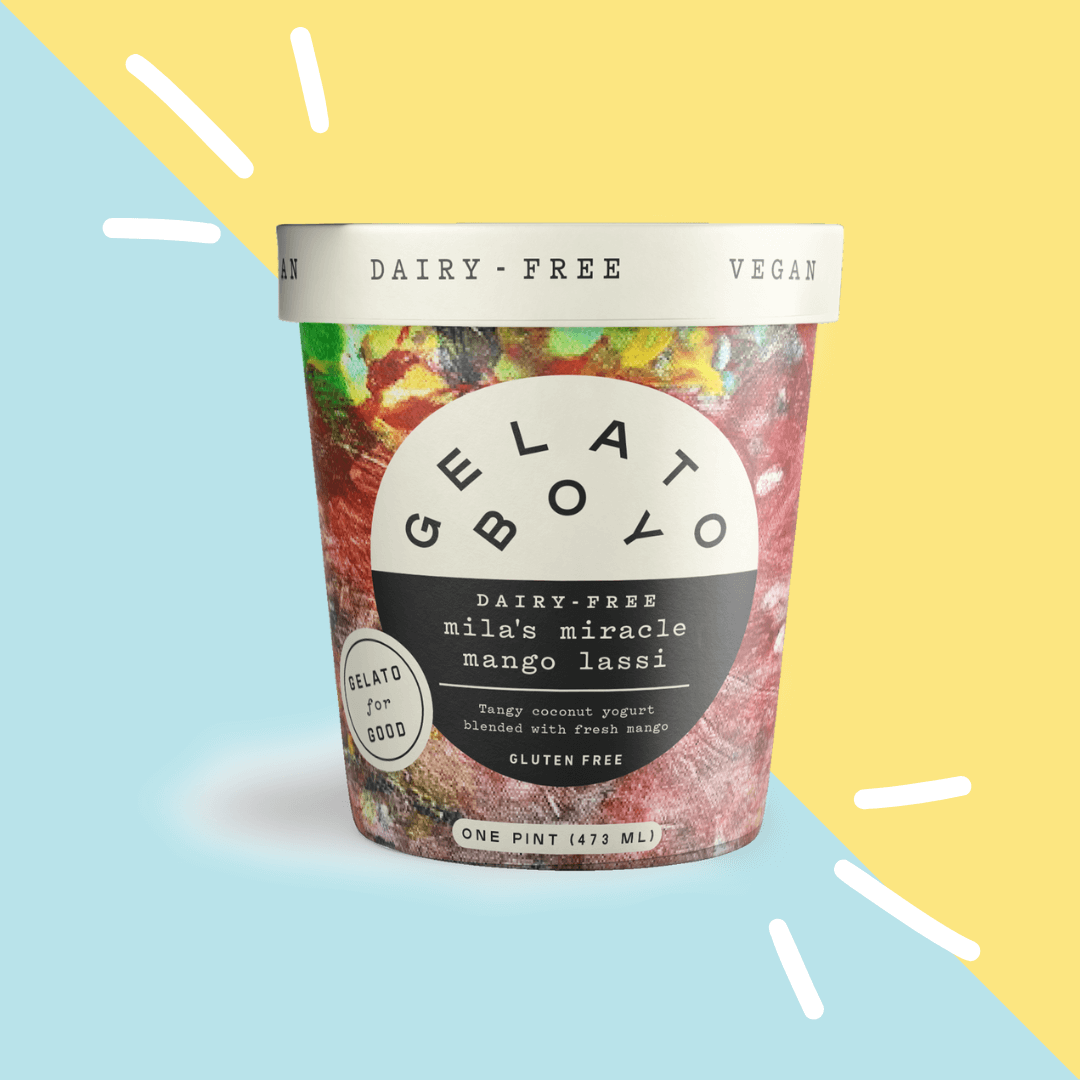 4 Best Vegan Gelato: Gelato Boy
Super dense and full of flavor, traditional gelato is made with less cream than ice cream and usually with no eggs. Vegan gelato takes it even further with none of either—leaving room for pure unbridled, melt-in-your-mouth flavor to shine. And VegNews readers say vegan-friendly brand Gelato Boy and its line of dairy-free indulgences (ranging from mango lassi to caramelized banana cake) is doing it the best.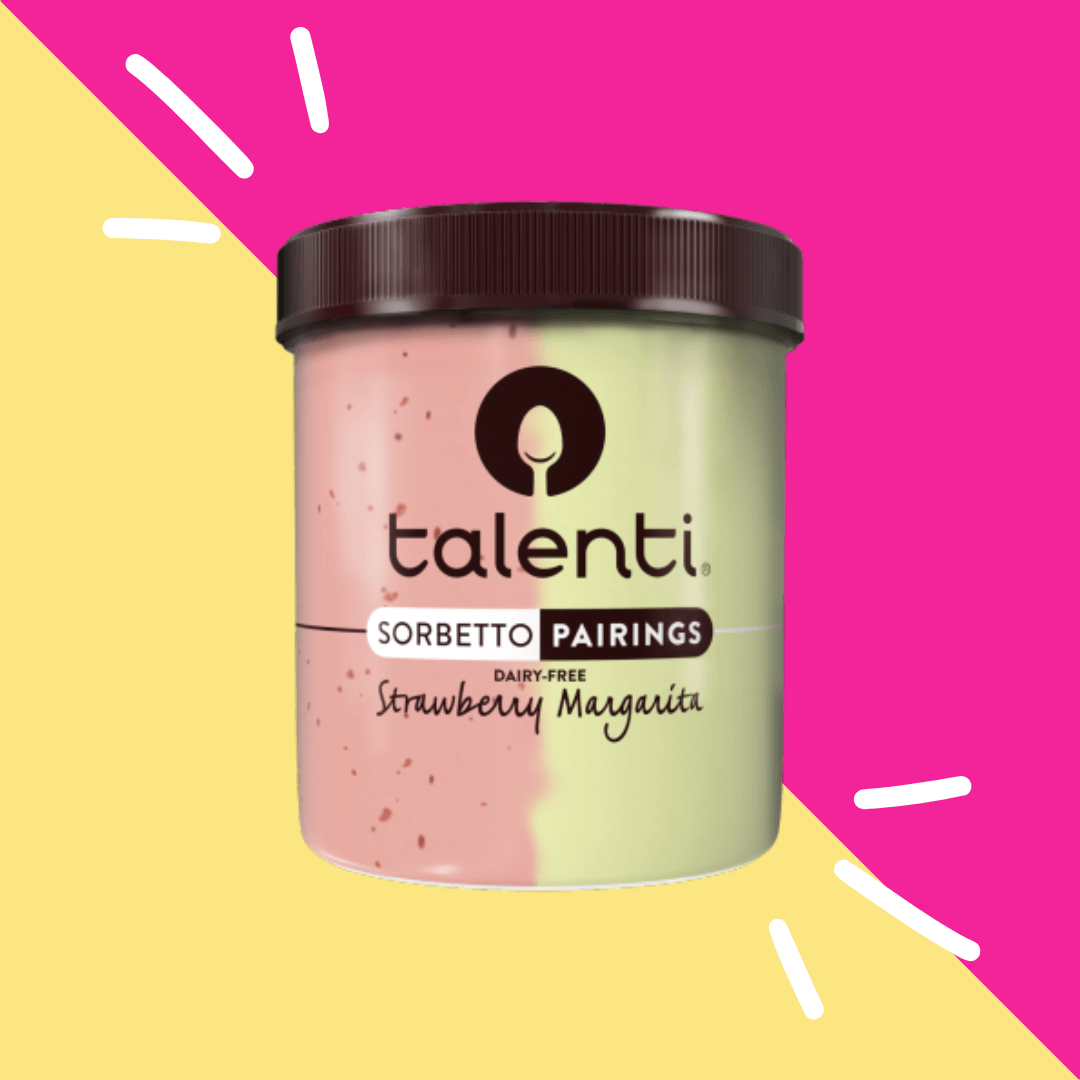 5 Best Vegan Sorbet: Talenti
These ubiquitous, see-through tubs are bucking the notion that sorbet is boring. Choose from flavors like tried-and-true mango and raspberry, creamy-crunchy concoction that is Coconut Chocolate Cookie Layers, and even seasonal surprises like the duo-toned Strawberry Margarita. But be care to read labels, a few of the company's non-dairy Sorbettos (like Cold Brew Coffee and Dark Chocolate) contain eggs.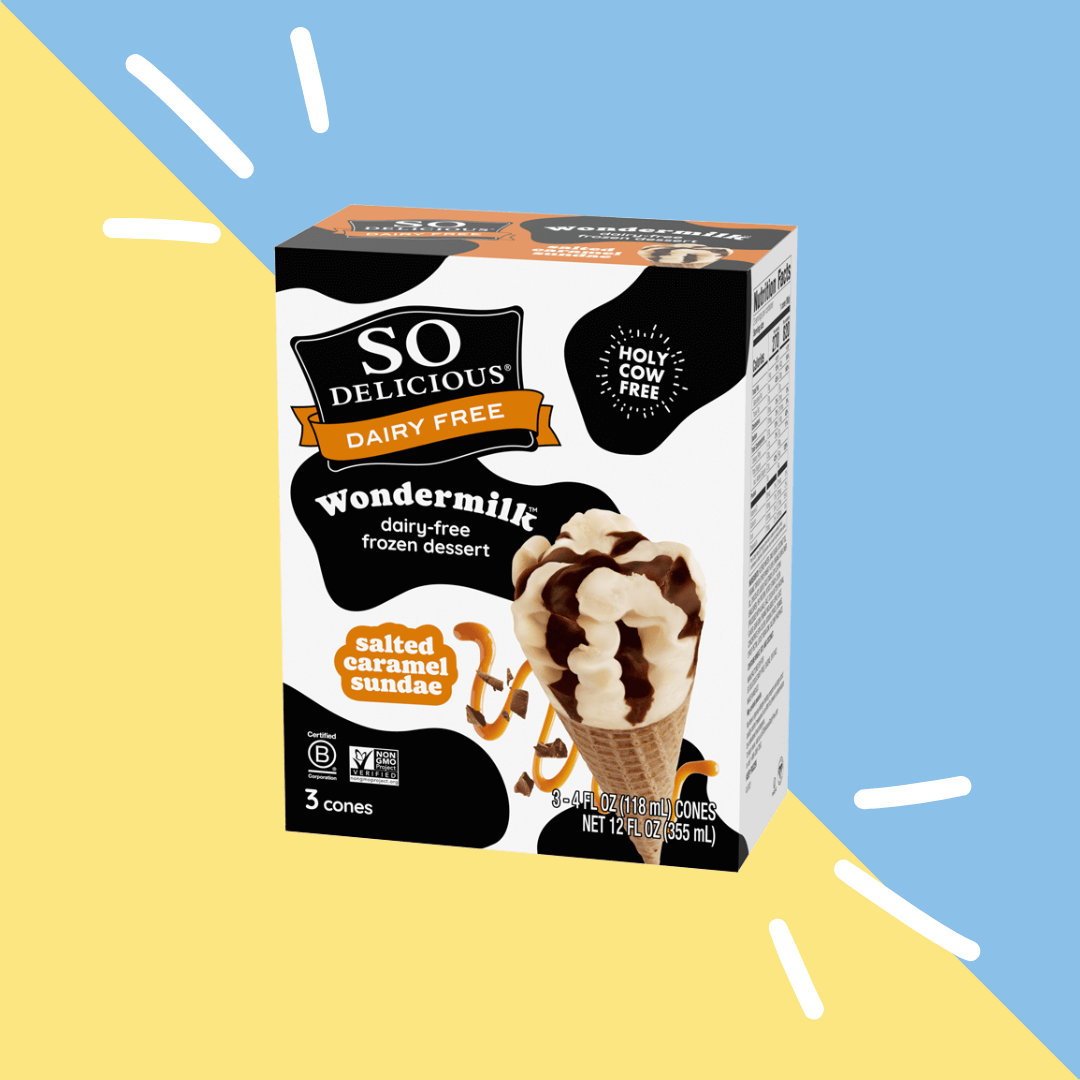 6Best Vegan Ice Cream Cone: So Delicious
So Delicious' bet on non-dairy nostalgia has fully paid off after debuting two luscious vegan ice cream cones earlier this year. Available in Vanilla Peanut Sundae and Salted Caramel Sundae flavors, each crispy sugar cone confection delivers a quintessential ice cream cone experience with none of the dairy. Now here's just hoping for even more flavors added to the fold (strawberry shortcake fans, stand up!).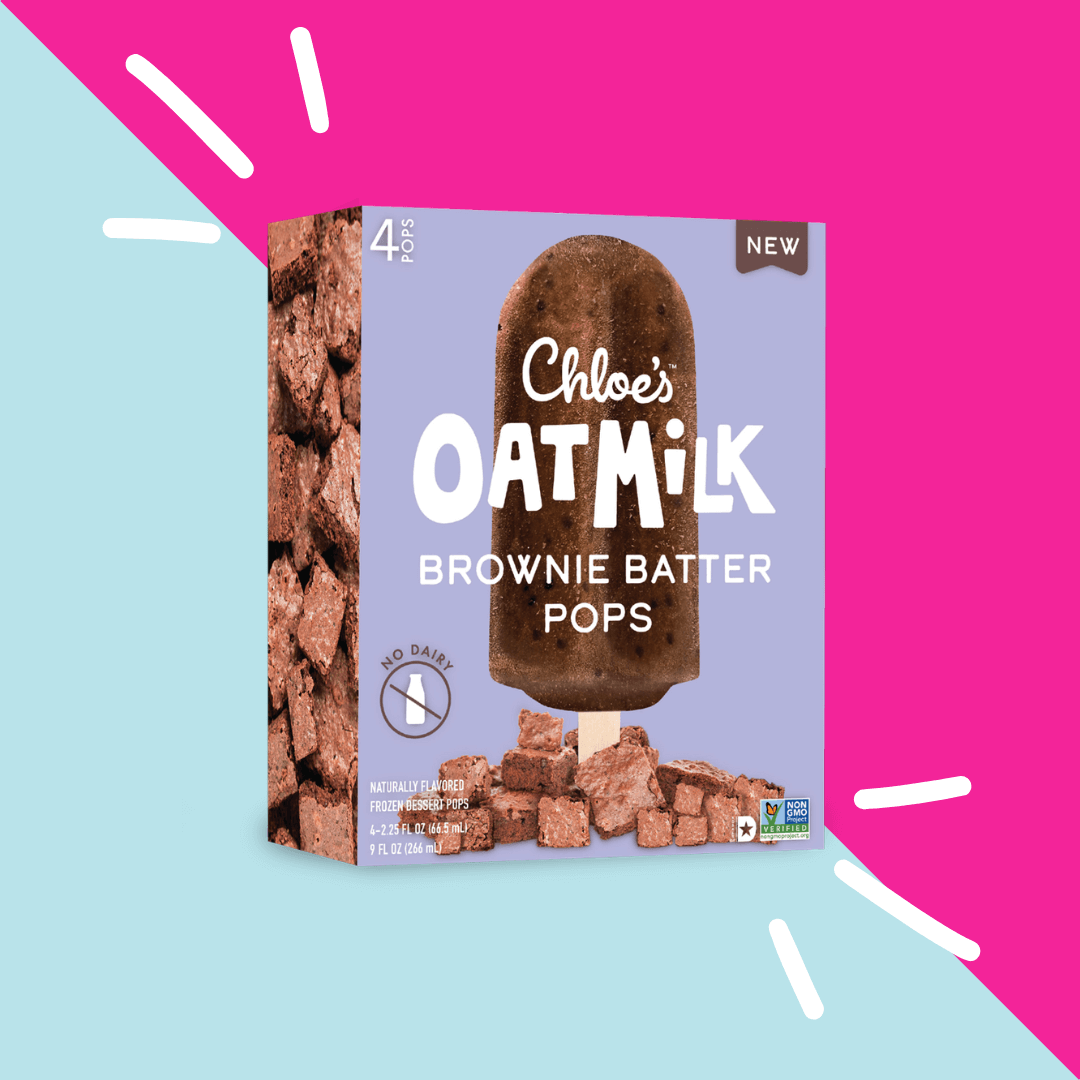 7 Best Vegan Pop: ​​Chloe's
Creamy oat milk pops, dark chocolate-dipped fruit pops, even Marvel-themed pops—there's not much that plant-based brand Chloe's can't pull off. Plus, with flavors ranging from Pomegranate (made simply with pomegrante purée, water, and sugar) and Brownie Batter (with real brownie pieces), it's truly never been easier to pop off.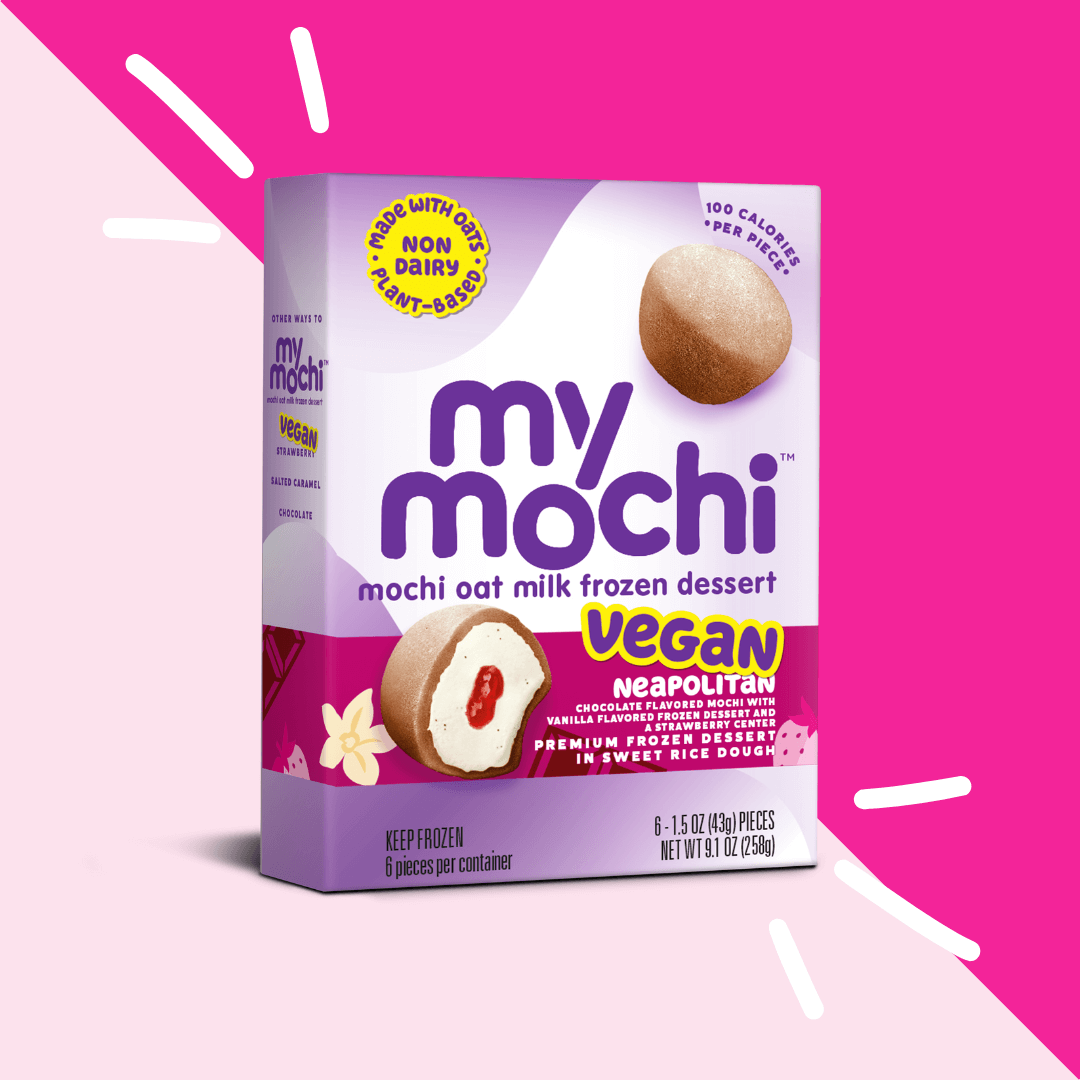 8 Best Vegan Mochi Ice Cream: My/Mochi
For those in the know, ice cream mochi is the elite way to consume ice cream. Sweet, chewy, pillowy-soft rice dough wrapped around a nugget of ice cream? We're all in. And VegNews readers voted Los Angeles-based brand My/Mochi as the brand making the mochi we love the most.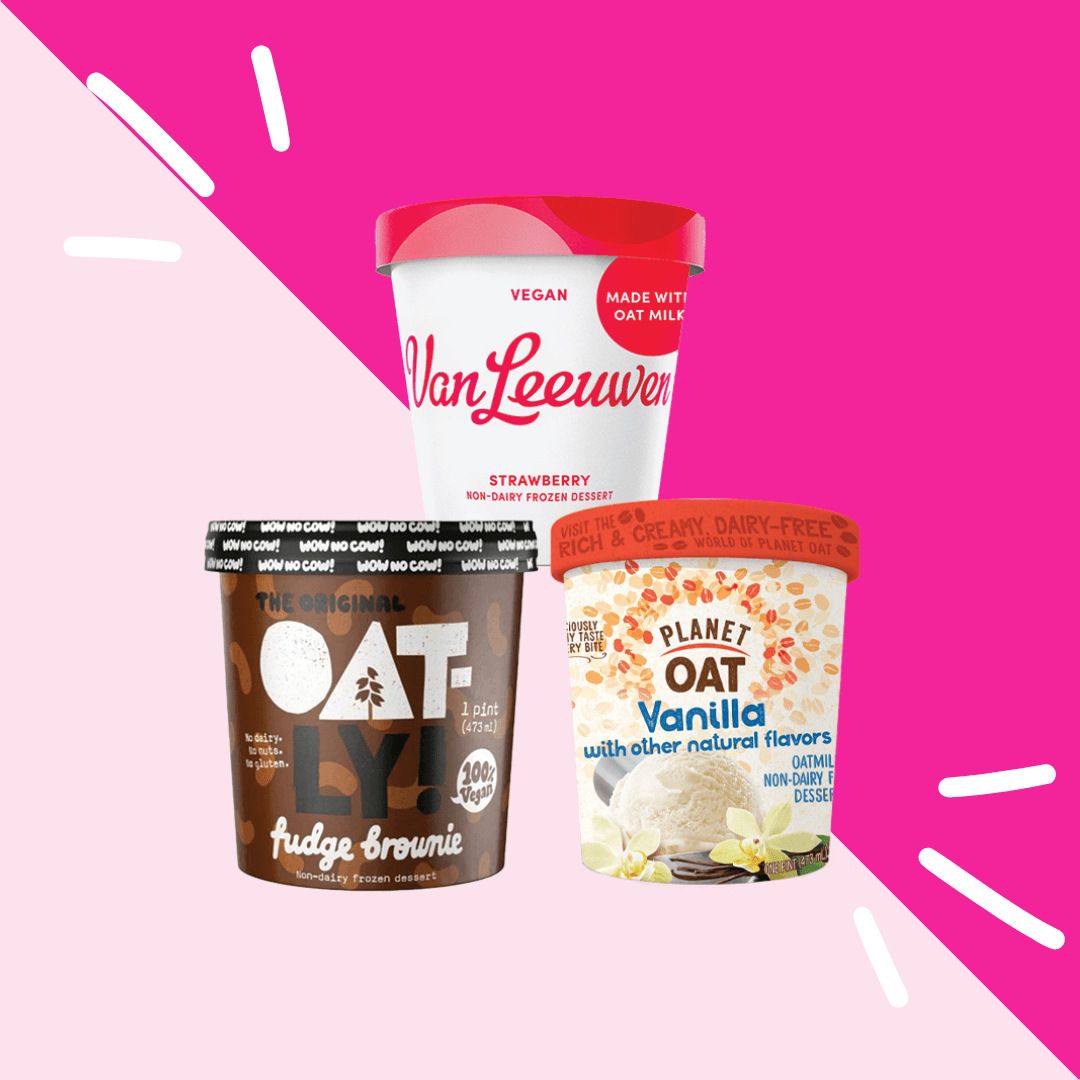 9 Best Vegan Ice Cream Base: Oat
She is that girl. Oat milk continues its reign as the alt milk of the moment, and VegNews readers have declared, yes, that includes ice cream, too, with nearly 21 percent of the vote. But with cashew and coconut both pulling in 18.8 and 18.6 percent, respectively, is a tree nut return to glory on the horizon? Stay tuned to VegNews for all the scintillating story developments.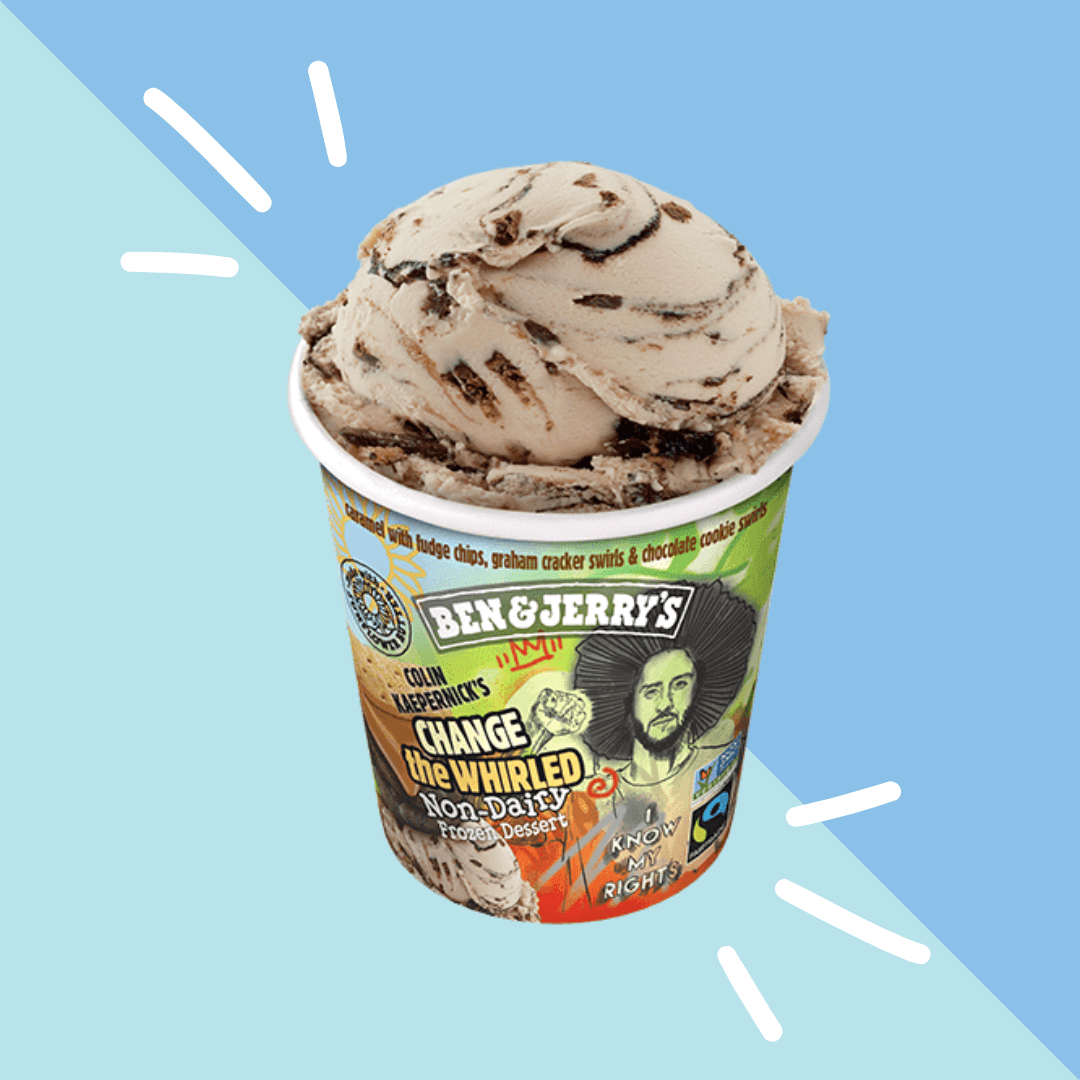 10Best Vegan-Friendly Ice Cream Brand: Ben & Jerry's
Aside from premium pints of über-chunky deliciousness, Ben & Jerry's also makes a name for itself with its bold political stances on today's most pressing issues. So it's no surprise that it made the bold move into the vegan market (with nearly 30 percent of its pint lineup dedicated to non-dairy flavors), becoming VegNews' readers favorite vegan-friendly ice cream brand out there. Of course, if it wants to go even further—for the environment, against dietary racism, and for the animals—it might be time to ditch dairy altogether.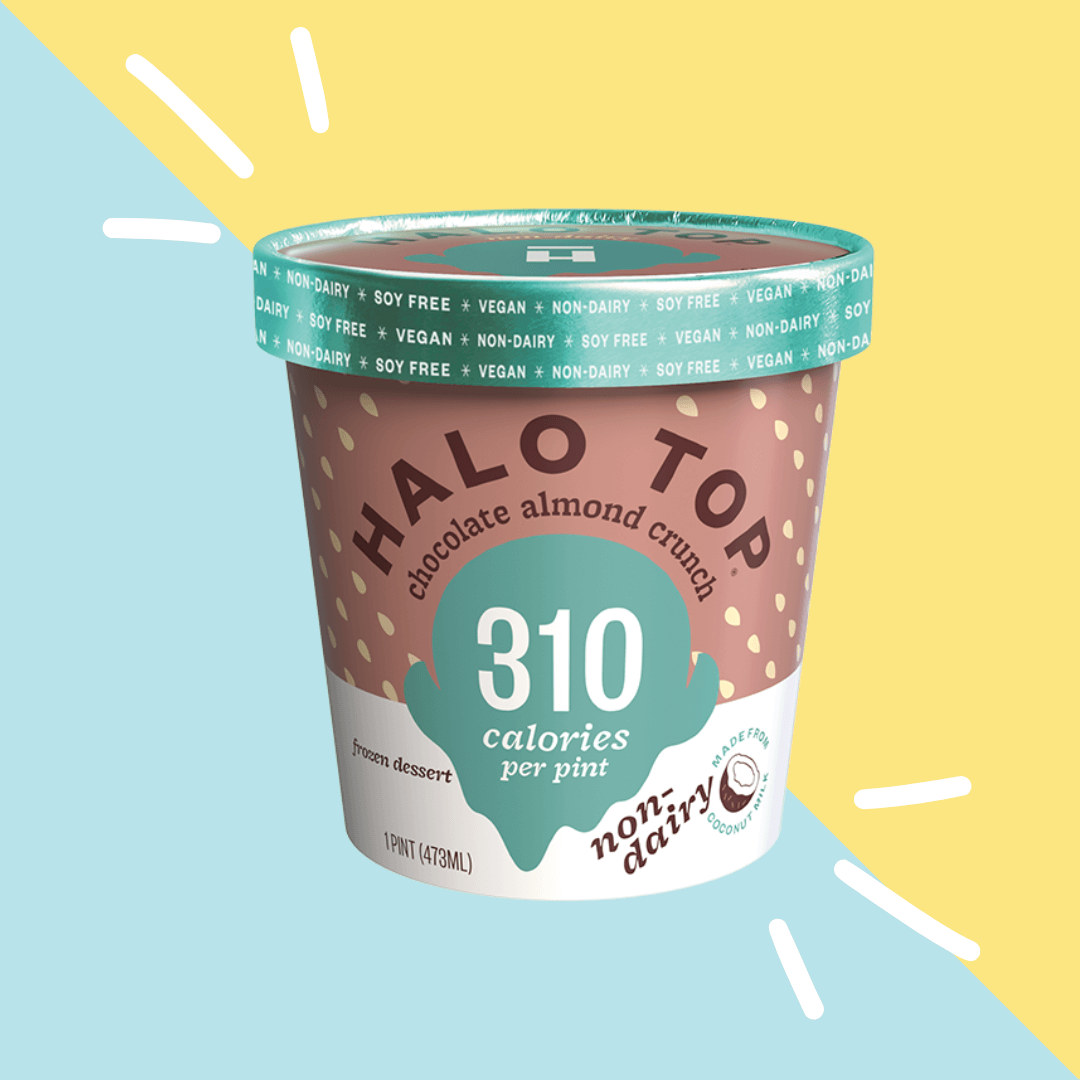 11Best Healthy Vegan Ice Cream Brand: Halo Top
Healthy ice cream. It may sound like a sick oxymoron to some, but the low-cal ice cream makers at Halo Top are proving that light can be luscious, too. Made with coconut milk and as little as 310 calories in an entire pint, we're indulging in scoops of Peanut Butter Cup, Chocolate Almond Crunch, Sea Salt Caramel, and Chocolate Chip Cookie Dough. Does that defeat the point, you ask? Don't worry about it.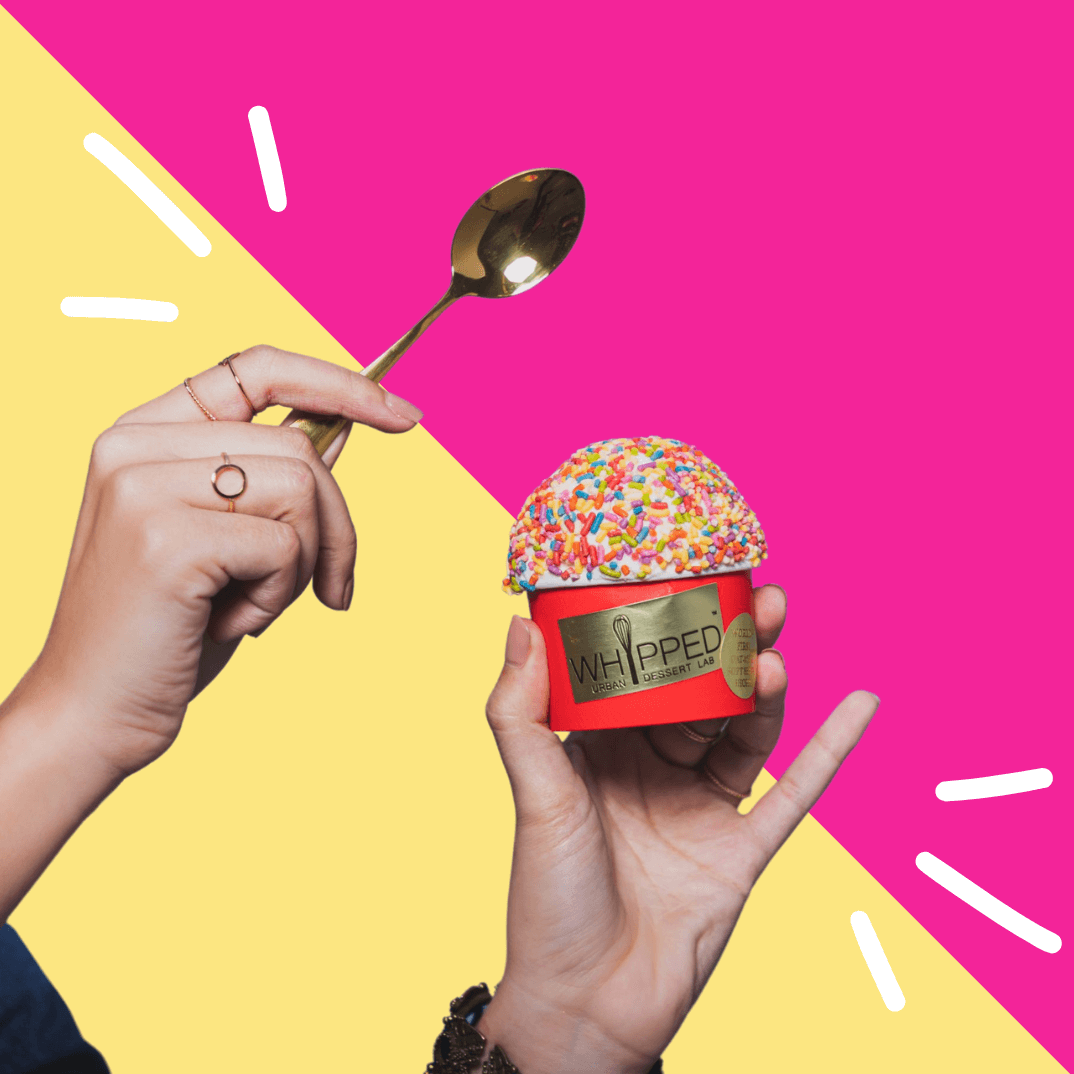 12Best Local Vegan Ice Cream Brand: Whipped Urban Dessert Lab
New Yorkers have been clamoring for the "world's first oat milk ice crème shoppe" since it first opened in 2020, posting drool-worthy snapshots of balls of creamy oat milk soft-serve completely and perfectly covered in tasty accoutrements like rainbow sprinkles, cookie crumbs, pretzels, and strawberry crumble. But the rest of us don't have to be too jealous; a West Coast location in West Hollywood is coming soon, and nationwide shipping of pints is available on Goldbelly.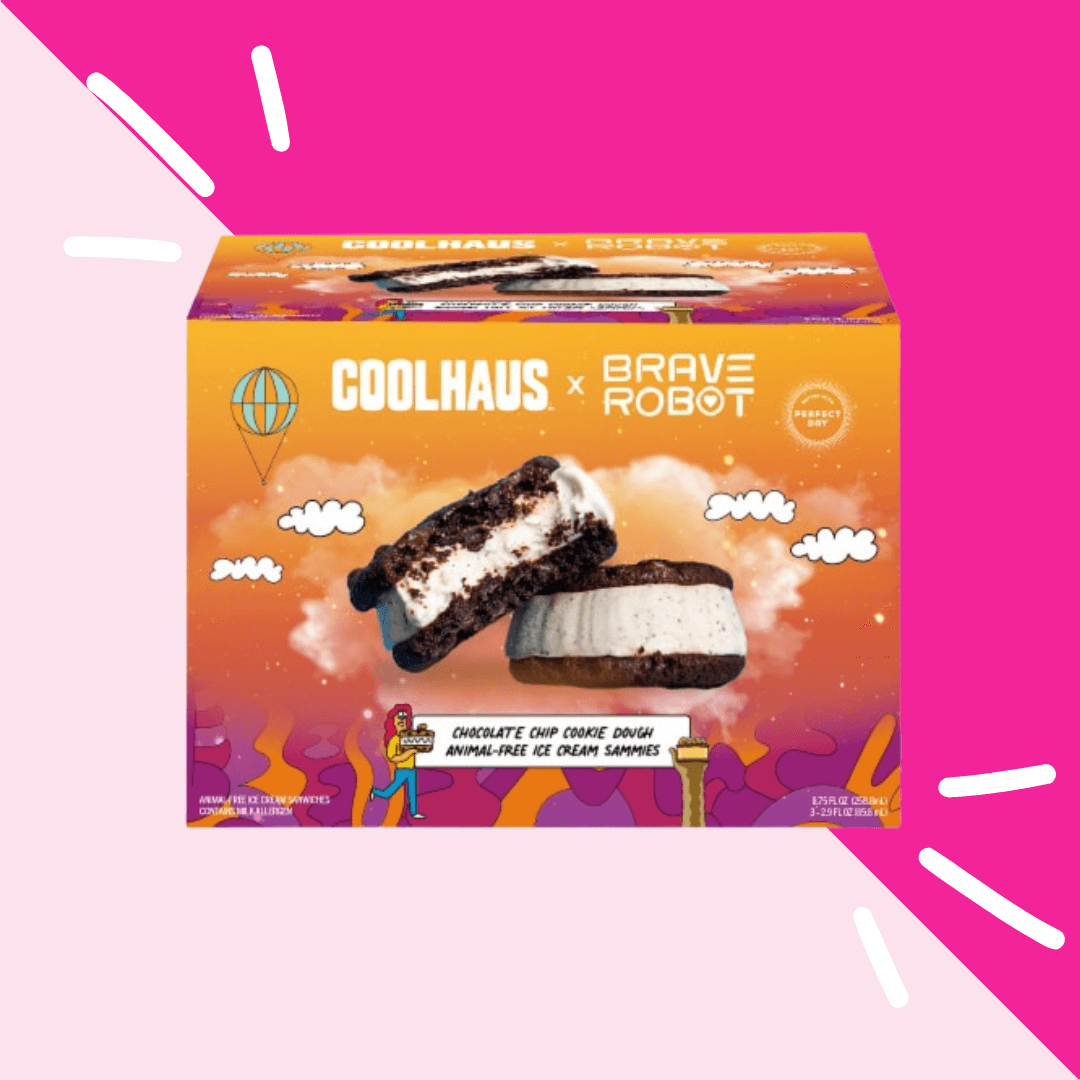 13Best High-Tech Vegan Ice Cream Brand: Coolhaus
Ultra-cool ice cream brand Coolhaus already scored major brownie points with its plant-based line of scrumptious cookie sandwiches, fun-flavored sundae cones, and fully loaded pints. But it's going the extra mile by becoming the first ice cream brand that will become fully animal-free, thanks to Perfect Day's animal-free whey (following its acquisition by Perfect Day's consumer packaged goods arm, The Urgent Company, earlier this year). And we're already seeing the collaboration paying off with a new duo of animal-free dairy ice cream sandwiches. The future is here … and it's really creamy.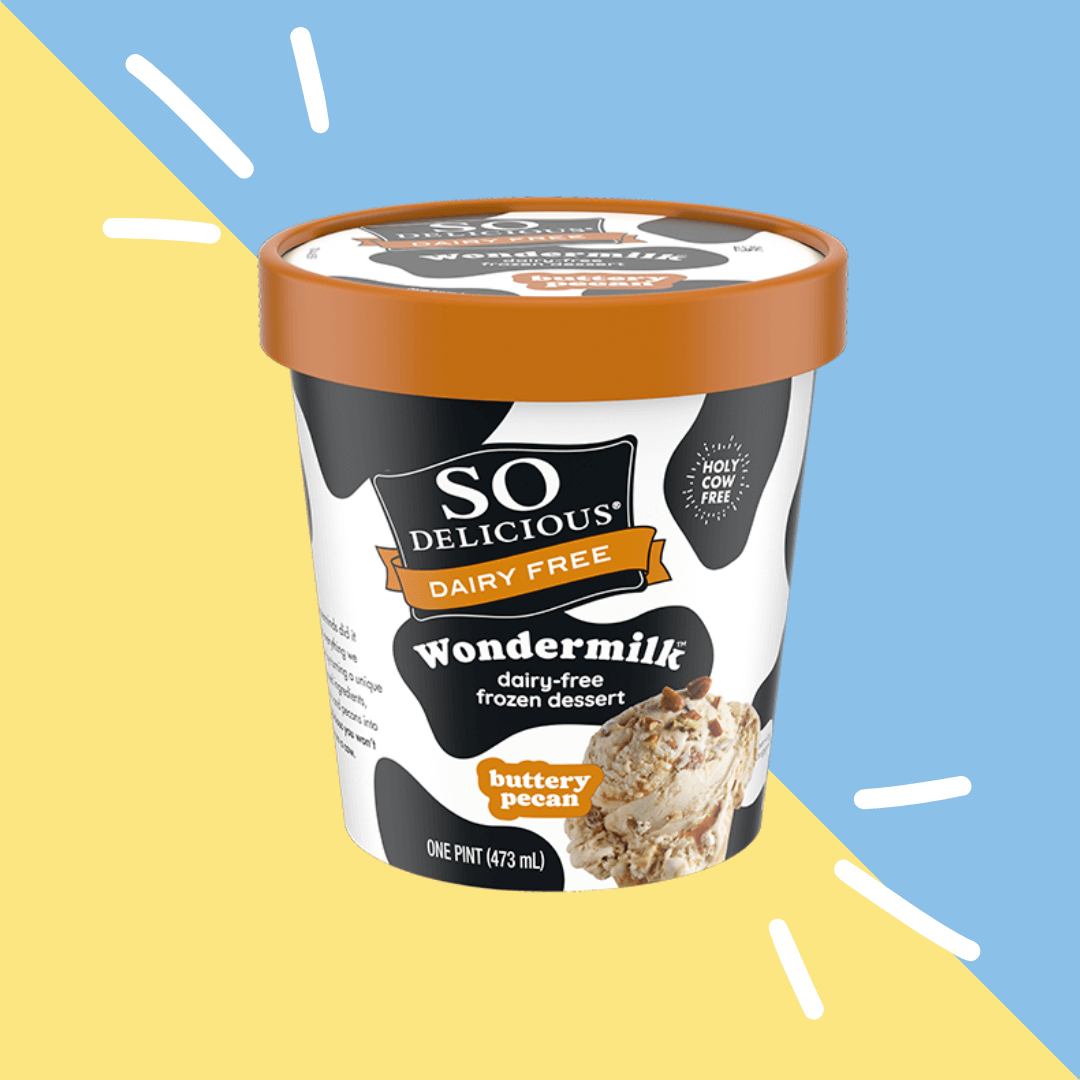 14Best Alt-Base Vegan Ice Cream Brand: So Delicious (Wondermilk)
Coconut milk? Cool, light, and pleasantly tropical. Soy milk? Sumptuously old-school, yet never out of style. Oat milk? Downright omnipresent. But there's a brand-new ice cream base on the market that has ice cream lovers buzzing: Wondermilk. It's So Delicious' newest innovation—a blend of plant ingredients like pea protein and coconut oil, specially designed to mimic dairy. The result is a clean-tasting, dense ice cream that lets flavors (like butter pecan! At long last!) shine.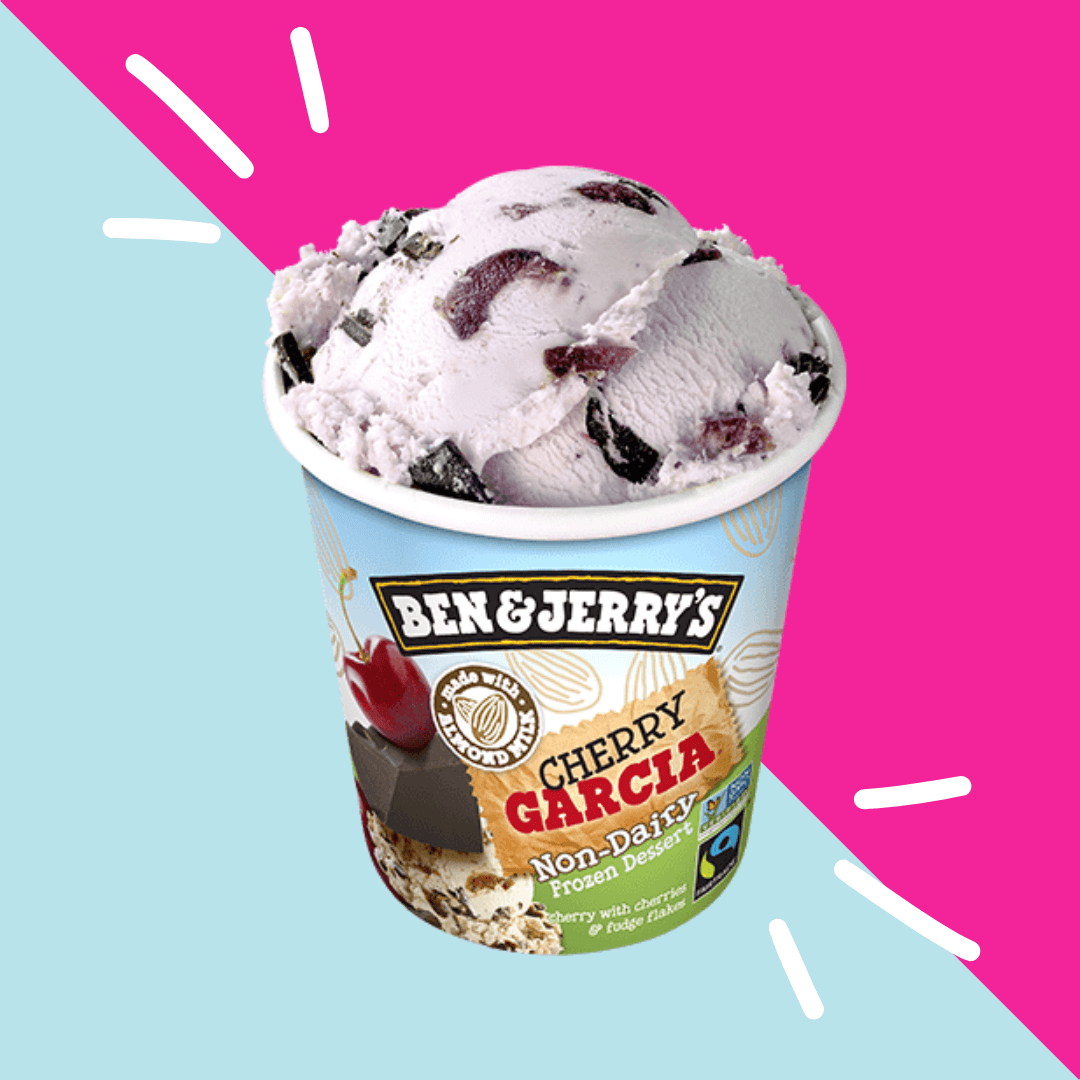 15Best Vegan Ben & Jerry's Flavor: Cherry Garcia
Why mess with the classics? Plump, succulent cherries and snappy chunks of fudge are folded into the iconic ice cream brand's perfected cherry-flavored almond milk base for a nostalgic pint VegNews readers can't resist. That's why you named it the best of Ben & Jerry's 20 (!!!) vegan flavors.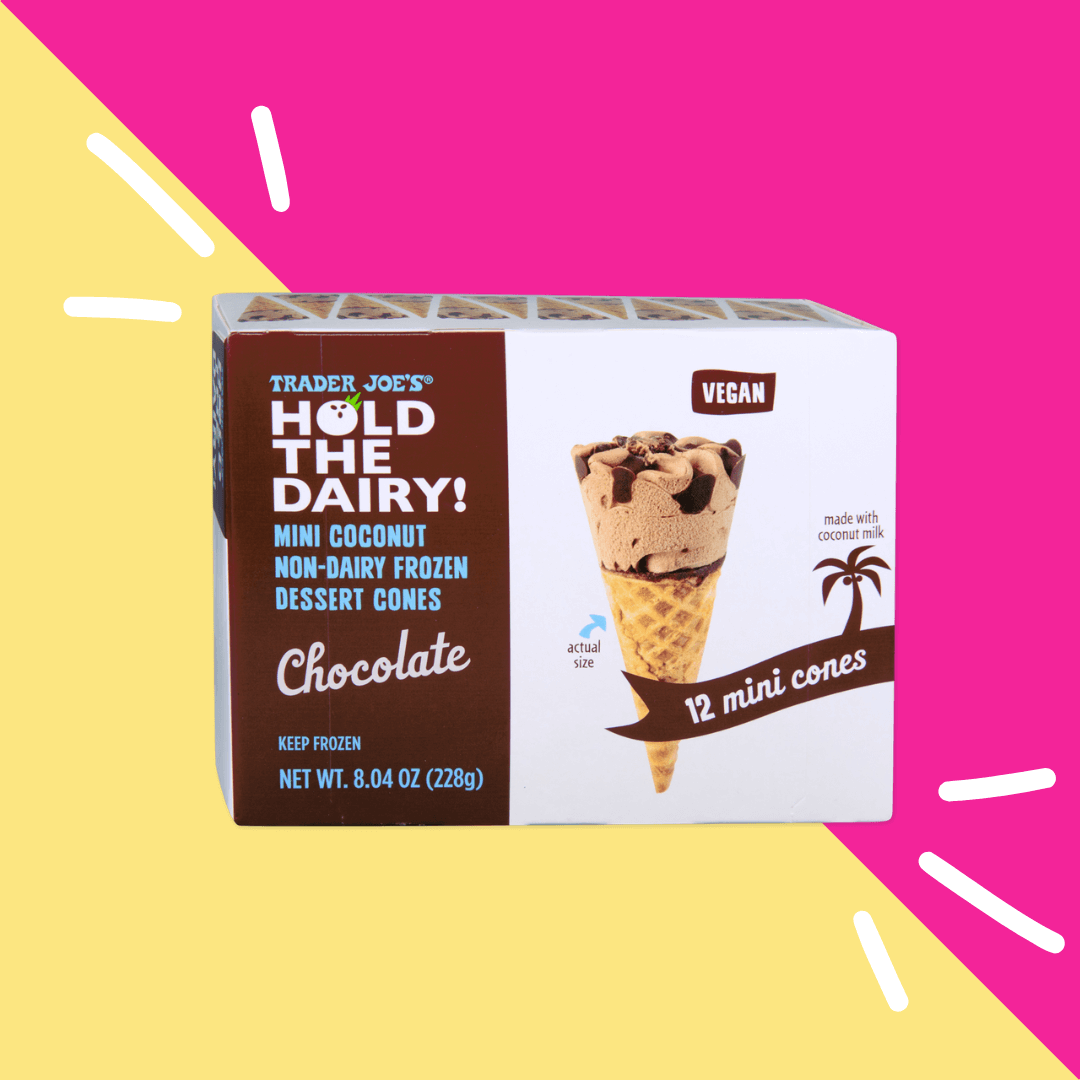 16Best Vegan Trader Joe's Ice Cream: Hold the Dairy! Mini Cones
What's better than chocolate coconut milk ice cream inside a chocolate-lined crispy wafer cone and topped with swirls of magic-shell-like chocolate shards? How about 12 of them! Trader Joe's has somehow perfectly combined delicious with adorable, which is why these cute-and-crunchy cones reign supreme over the entire freezer section.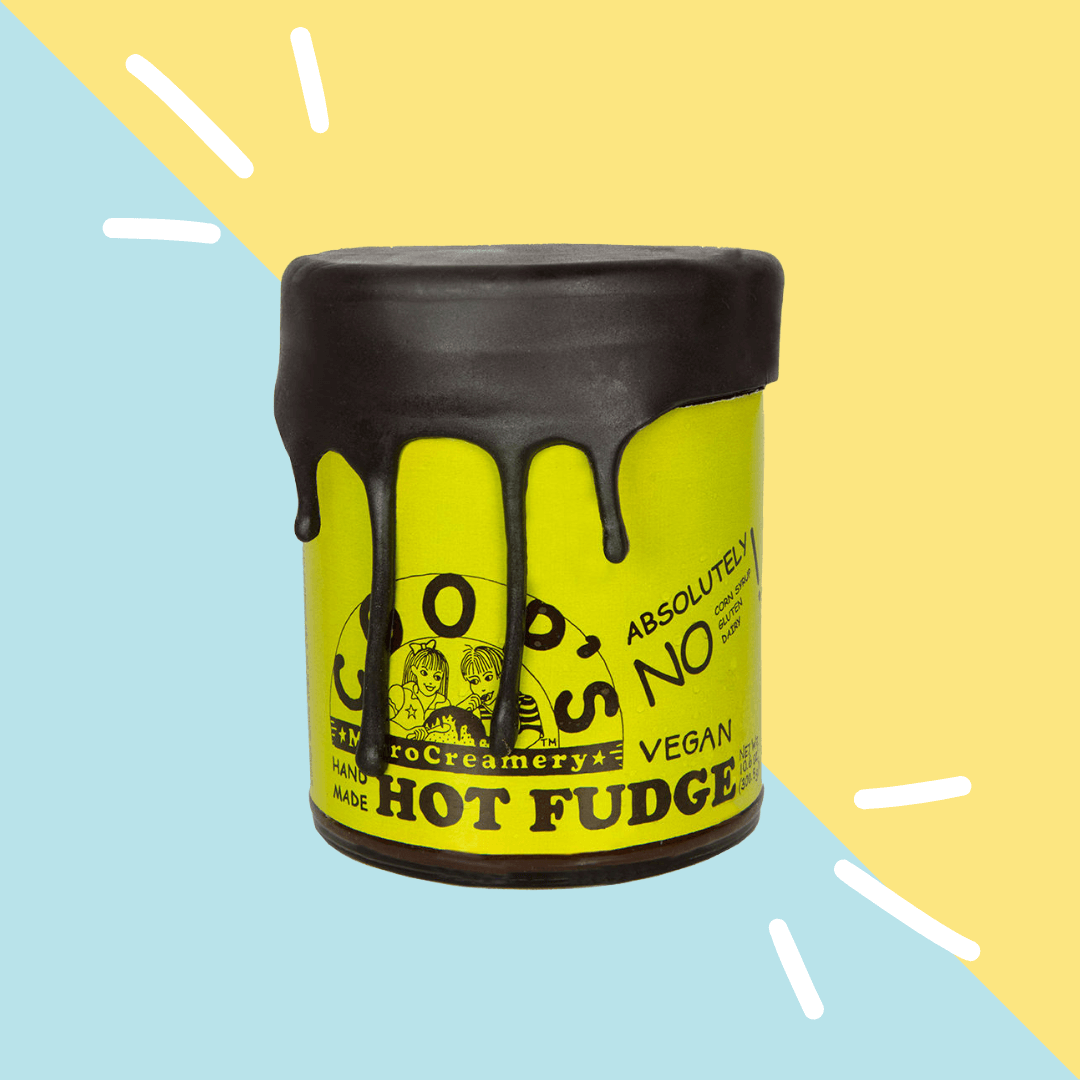 17Best Vegan Ice Cream Topping: Coop's Microcreamery Vegan Hot Fudge Sauce
Maybe it's the neon green jar complete with drippy chocolate lid. Maybe it's the combo of coconut cream, brown sugar, and two kinds of chocolate. Whatever it is, this Boston-based company's thick, perfectly sweet, decadent vegan fudge is what you're reaching for when making a sundae (or heck, when you want a sweet spoonful right out the jar—no judgment).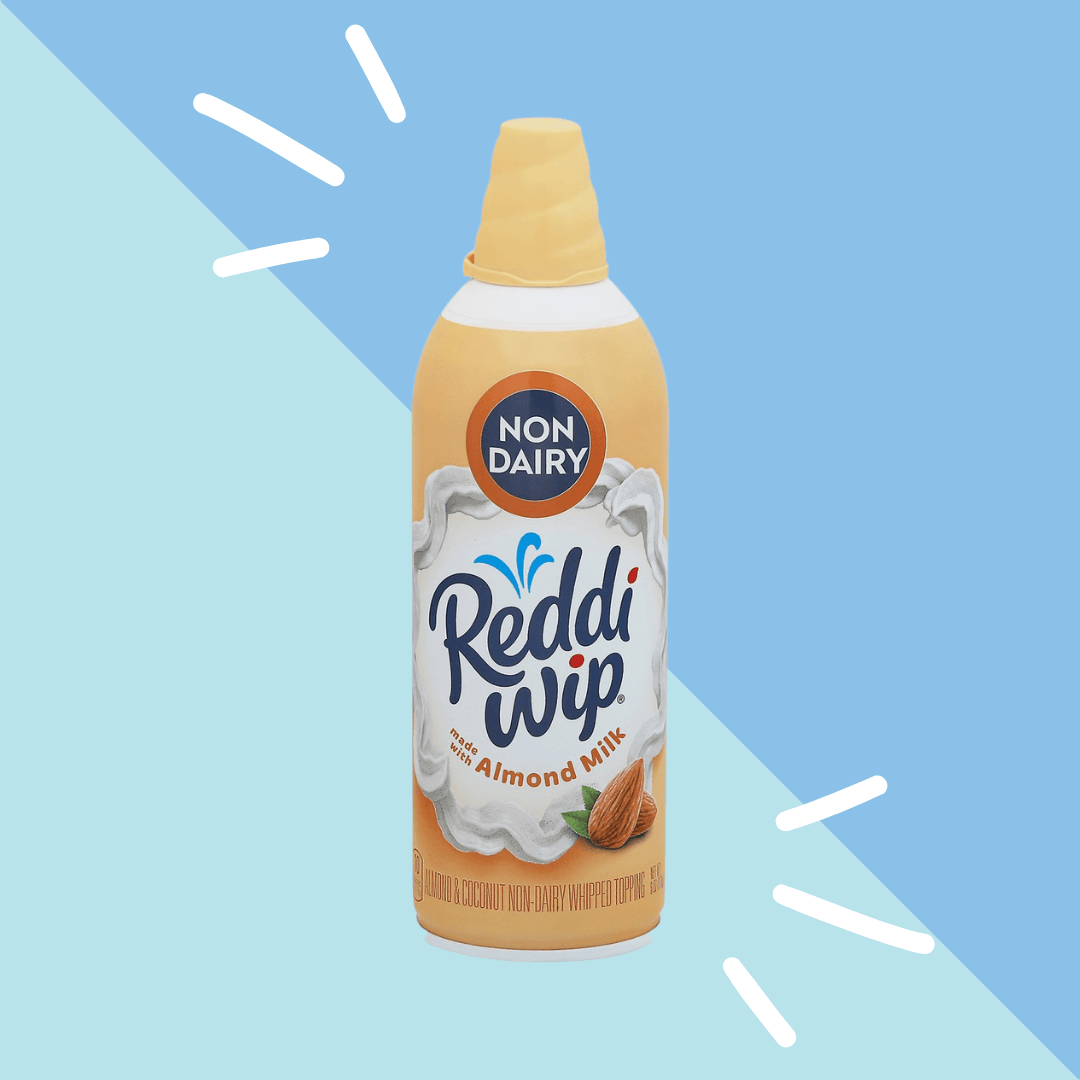 18 Best Vegan Whipped Cream: Reddi-Wip
If there's one thing that we can't do without at the VegNews offices, it's whipped cream. So when the 74-year-old company Reddi-Wip debuted non-dairy options of its iconic, light-and-fluffy aerosol whip for the first time in 2019, everything changed. Hot chocolates got creamier, fresh fruit got sweeter, and of course, ice cream got totally leveled up. That's why these coconut- and almond-based canisters of magic beat out the competition.
BONUS!
What's ice cream without cake? That's what we said! So we teamed up with the all-vegan bakery Abe's to send 15 randomly chosen VegNews' voters an epic dessert delivery. We're talking fudge brownies, lemon pound cake, chocolate chip muffins, banana bread, vanilla pound cake, wild blueberry muffins, coffee cake, jumbo lemon poppy muffins, and so much more. Congratulations to all!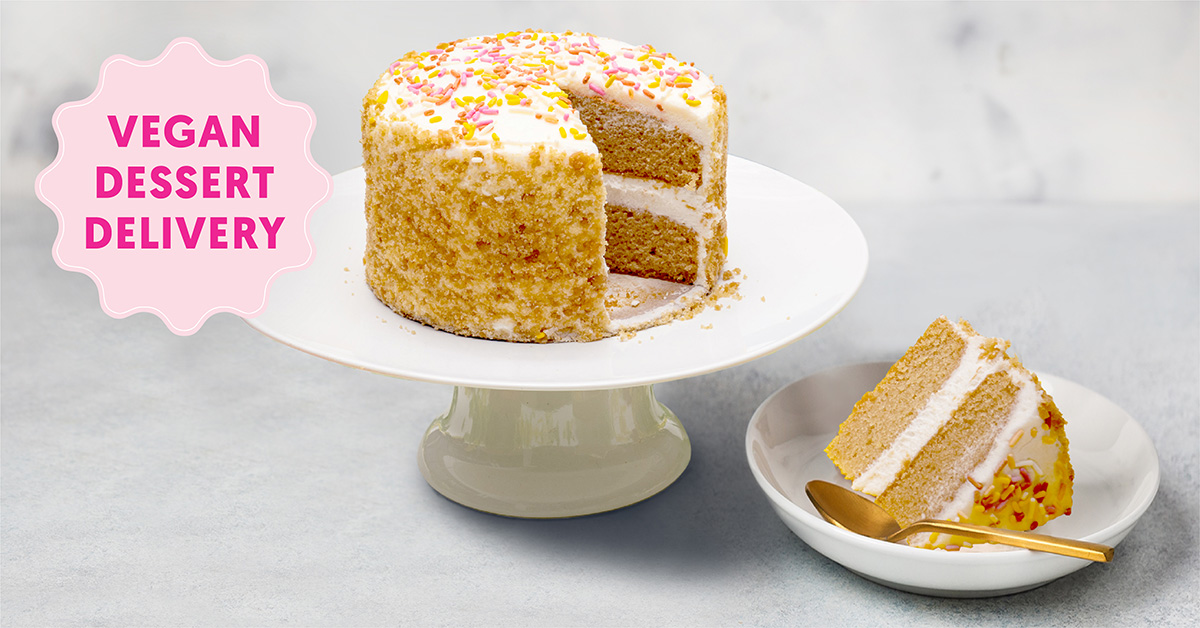 For more vegan awards, read:
2022 VegNews Veggie Awards
2021 VegNews Veggie Awards
VegNews Best of Los Angeles Awards