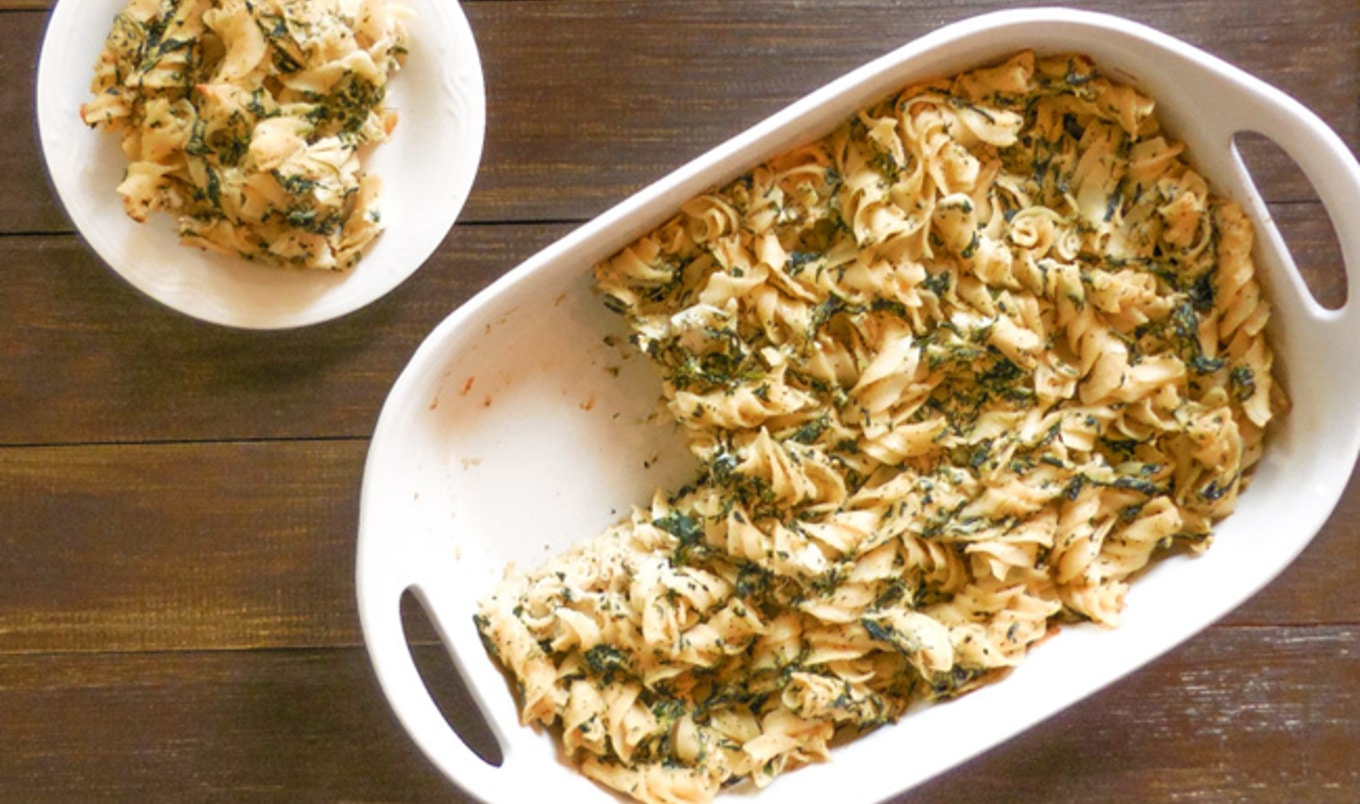 Noodle kugel is delicious and fun to say!
December 14, 2017
Perfect for brunch or the holiday table, the simple but classic comfort-food dish known as noodle kugel has as many sweet and savory variations as there are family traditions and ways to say "happy holidays." For our cruelty-free spin, we're tossing wide pasta with a rich homemade sauce and baking until slightly crisp on top for a cozy casserole that is sure to become a wintertime favorite.
Serves 6
What you need:
1½ teaspoons olive oil
½ cup shallots, diced
1 (15-ounce) block extra-firm tofu, drained
2 cups vegan sour cream
2 tablespoons lemon juice
½ teaspoon garlic powder
2 teaspoons sea salt
1½ teaspoons ground black pepper
1 pound wide fusilli pasta, cooked according to package directions
½ cup reserved pasta-cooking water
1 (9-ounce) package frozen chopped spinach, thawed and drained well
What you do:
1. Preheat oven to 350 degrees.
2. Into a medium-sized skillet, heat oil over medium-high heat. Add shallots and cook 3 minutes, stirring occasionally, until softened and lightly caramelized.
3. Into a food processor, add shallots, tofu, sour cream, juice, powder, salt, and pepper. Blend on high until combined and consistency is smooth.
4. Add the mixture to cooked fusilli pasta and toss well to coat. Stir in reserved pasta-cooking water and spinach.
5. Onto a prepared 9" x 13" baking dish, add noodles in an even layer. Bake uncovered for 30 minutes. Serve warm or at room temperature.