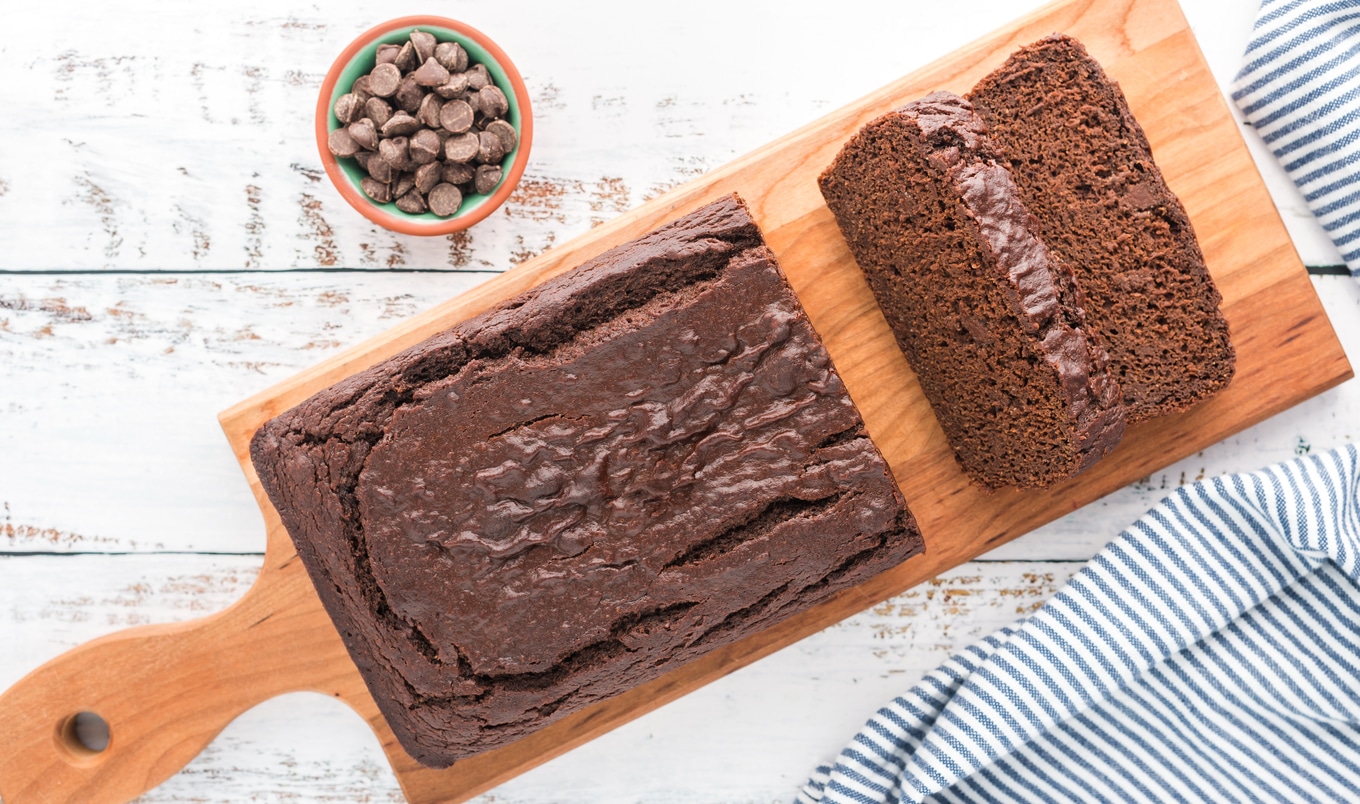 Want to incorporate more vegetables into a child's (or your) diet? The double dose of chocolate in this loaf allows the zucchini to go almost totally unnoticed.
August 12, 2023
Eating your vegetables has never been tastier than this simple sweet bread recipe from the Dreena's Kind Kitchen cookbook. You can easily divide the batter into a muffin tin to make a dozen individual treats or add swirls of peanut butter to up the indulgence.
What you need:
1¾ cups whole-wheat pastry flour
½ cup cocoa powder
2 tablespoons coconut sugar
2 teaspoons baking powder
½ teaspoon baking soda
¼ teaspoon salt
2 cups thickly sliced zucchini
1 cup sliced very ripe bananas
¼ cup hemp seeds
⅔ cup maple syrup
¼ cup water
2 teaspoons vanilla extract
¼ cup vegan chocolate chips
What you do:
Preheat oven to 350 degrees. Lightly grease a loaf pan and line with parchment paper, allowing some parchment to overhang edges of pan.
In a large bowl, stir flour, cocoa powder, coconut sugar, baking powder, baking soda, and salt.
Into a high-speed blender, add zucchini, bananas, hemp seeds, and maple syrup and blend until smooth. Add water and vanilla and blend again.
Into dry mixture, pour zucchini mixture. Stir until just combined and fold in chocolate chips.
Pour batter into prepared pan. Bake for 50 minutes, or until a knife inserted in center comes out clean. Remove from oven and let cool in pan on a cooling rack. Once cool, remove loaf from pan by lifting edges of parchment. Peel paper away from loaf, slice, and serve.
For more recipes like this, check out: