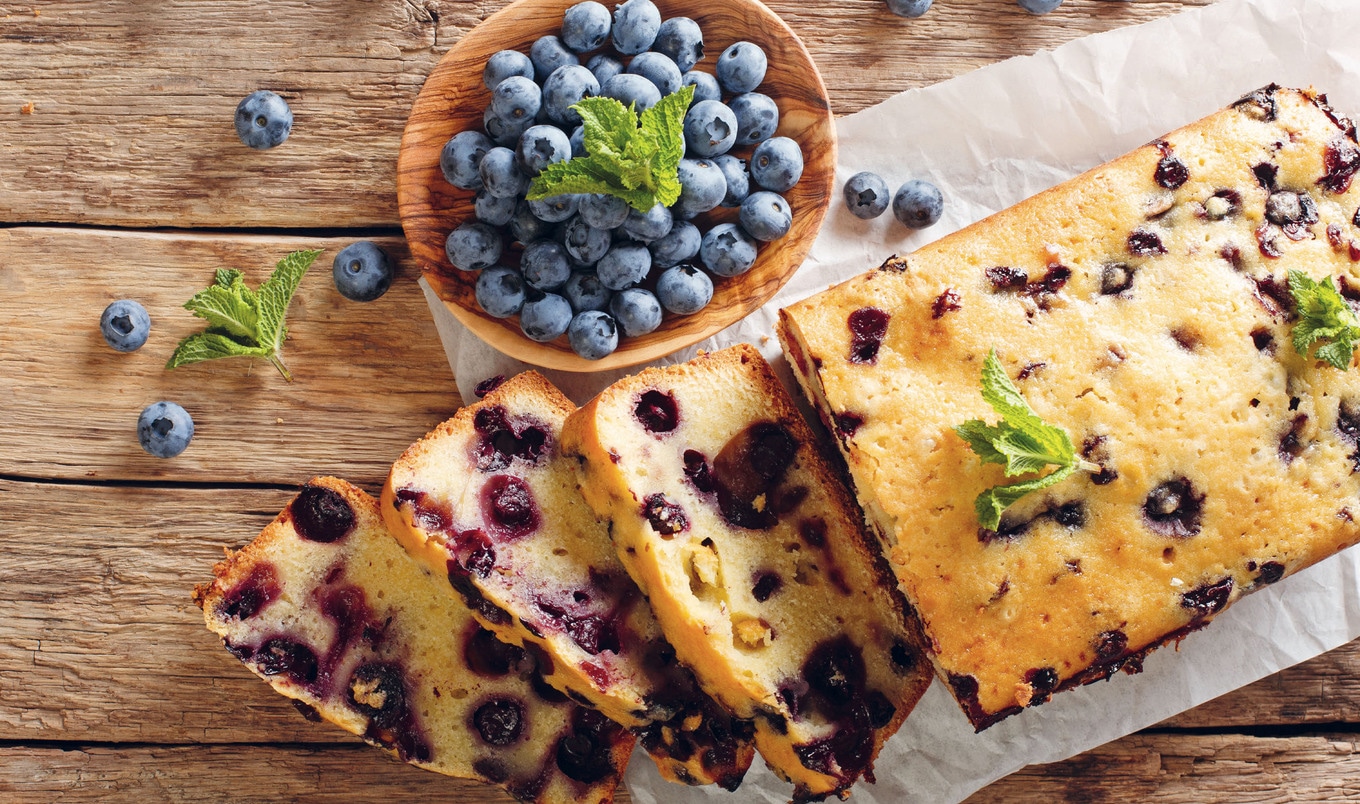 This light and sweet loaf cake is perfect when sliced and served up with a hot cup of tea or coffee.
December 31, 2022
Perfect for brunch or dessert, this blueberry-studded pound cake from The Oat Milk Cookbook can easily be switched up by swapping the blueberries for raspberries or blackberries and adding lemon zest to the thick, sweet glaze.
What you need:
For the cake:
1 cup oat milk
¼ cup flaxseed
1½ cups flour
1 teaspoon baking powder
¼ teaspoon baking soda
½ teaspoon salt
½ cup refined coconut oil, softened but firm
1 cup sugar
1 teaspoon vanilla extract
1½ cups fresh blueberries or frozen, not defrosted
For the glaze:
3 tablespoons powdered sugar
1 tablespoon oat milk (plus more if needed)
¼ teaspoon vanilla extract
What you do:
Preheat oven to 350 degrees. Lightly oil a loaf pan.
In a small bowl, combine milk and flaxseed meal. Set aside.
In a medium bowl, whisk flour, baking powder, baking soda, and salt. In a large bowl, cream together coconut oil and sugar. Beat oat milk mixture and vanilla into coconut oil mixture. Mix dry ingredients into wet ingredients. Fold in blueberries.
Spread batter into prepared pan. Bake cake for 75 minutes or until a toothpick inserted in center comes out clean. Cool cake in pan for 10 minutes before transferring to a cooling rack.
To make glaze, mix all ingredients together, until consistency is smooth, and drizzle it over cooled cake.