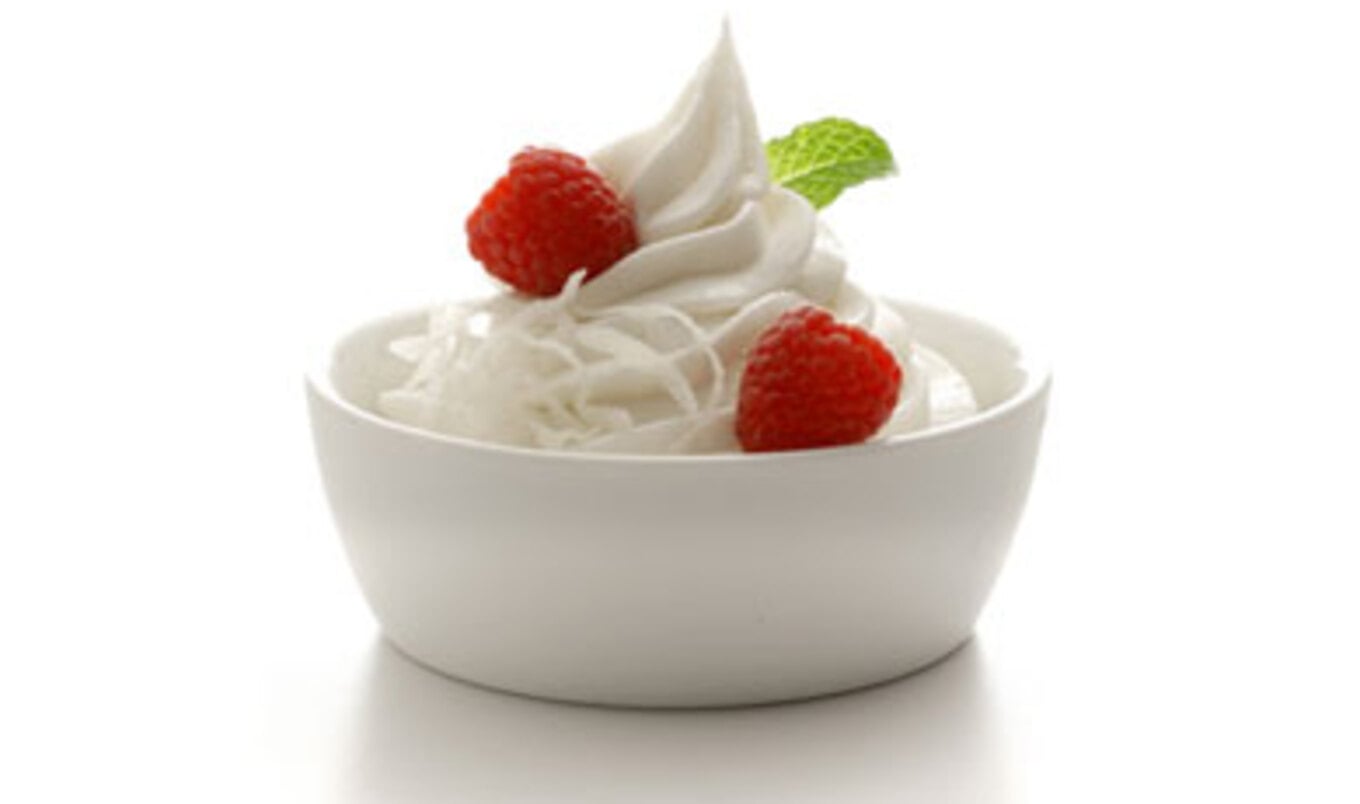 Use this luscious vegan frozen yogurt as the starting point for limitless dessert possibilities.
June 18, 2017
Pile this rich, thick frozen yogurt high with chocolate sauce, sprinkles, nuts, and fruit—whatever you like! No ice-cream machine? No worries! Place your frozen-yogurt mixture into a one-quart plastic bag and seal tightly, squeezing out as much air as possible. Place this bag into another one of the same size. Finally, fill a one-gallon plastic bag with four cups of ice and one tablespoon of salt, and add the double-bagged mixture. Seal tightly, wrap in a towel, and shake well for about 10 minutes. Voila, instant frozen yogurt!
Makes 1 pint
What you need:
3 cups plain soy yogurt
1/2 cup light agave nectar
1 teaspoon vanilla
What you do:
Line a strainer or colander with cheesecloth and fill with soy yogurt. Wrap the edges of the cheesecloth over the yogurt until fully covered, and place strainer or colander over a pot deep enough to catch the liquid and keep the yogurt from sitting in the moisture. Cover pot with plastic wrap and let sit in the refrigerator for a minimum of eight hours.
In a medium bowl, combine the strained yogurt, agave, and vanilla. Freeze mixture in an ice cream machine based on the manufacturer's instructions. For a soft-serve consistency, serve immediately after freezing. For a firmer consistency more like standard ice cream, pack into an airtight container and let chill in the freezer for at least four hours.