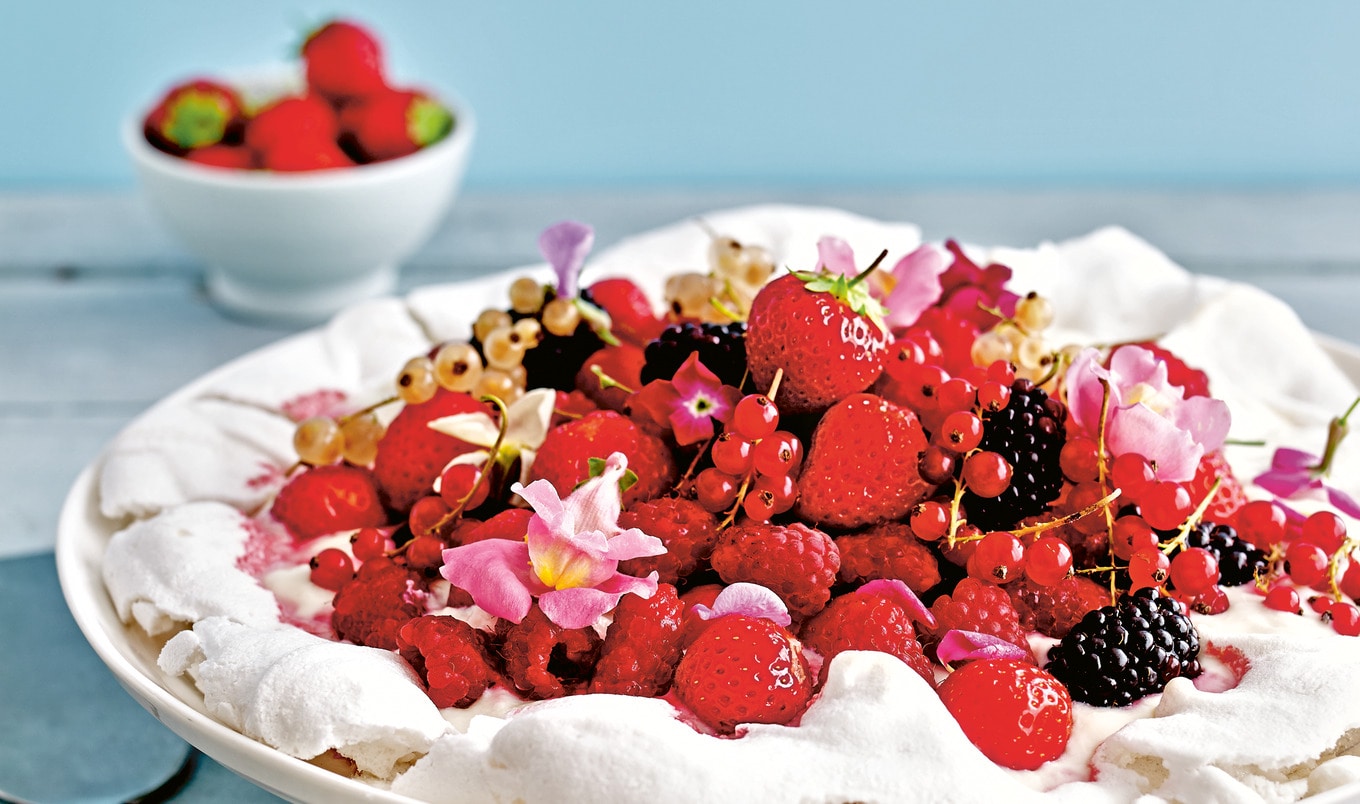 This elegant, crispy-yet-light dessert is a breeze to make vegan with the help of aquafaba.
March 6, 2019
What you need:
1 cup aquafaba
½ cup superfine sugar
¼ teaspoon cream of tartar
½ cup mixed berries
6 tablespoons soy yogurt
Edible flowers, for garnish
Confectioners' sugar, to serve
What you do:
1. Preheat oven to 225 degrees. Line a baking sheet with parchment paper and draw out a circle 12 inches in diameter.
2. Into a bowl, add aquafaba and whisk with a hand mixer 3 to 6 minutes, until soft peaks form. Slowly add sugar and cream of tartar while whisking until stiff peaks forms.
3. Carefully spoon meringue on to parchment-lined sheet and spread to fill circle. Using a spoon, add dollops all around the edge to make sides higher than the middle.
4. Bake for 2½ hours, remove from oven and let cool completely. Carefully cut paper from meringue and transfer to a serving plate. Spoon yogurt on to meringue and top with berries and edible flowers. Garnish with edible flowers, dust with confectioners' sugar and slice to serve.
Photo courtesy of Nourish Books