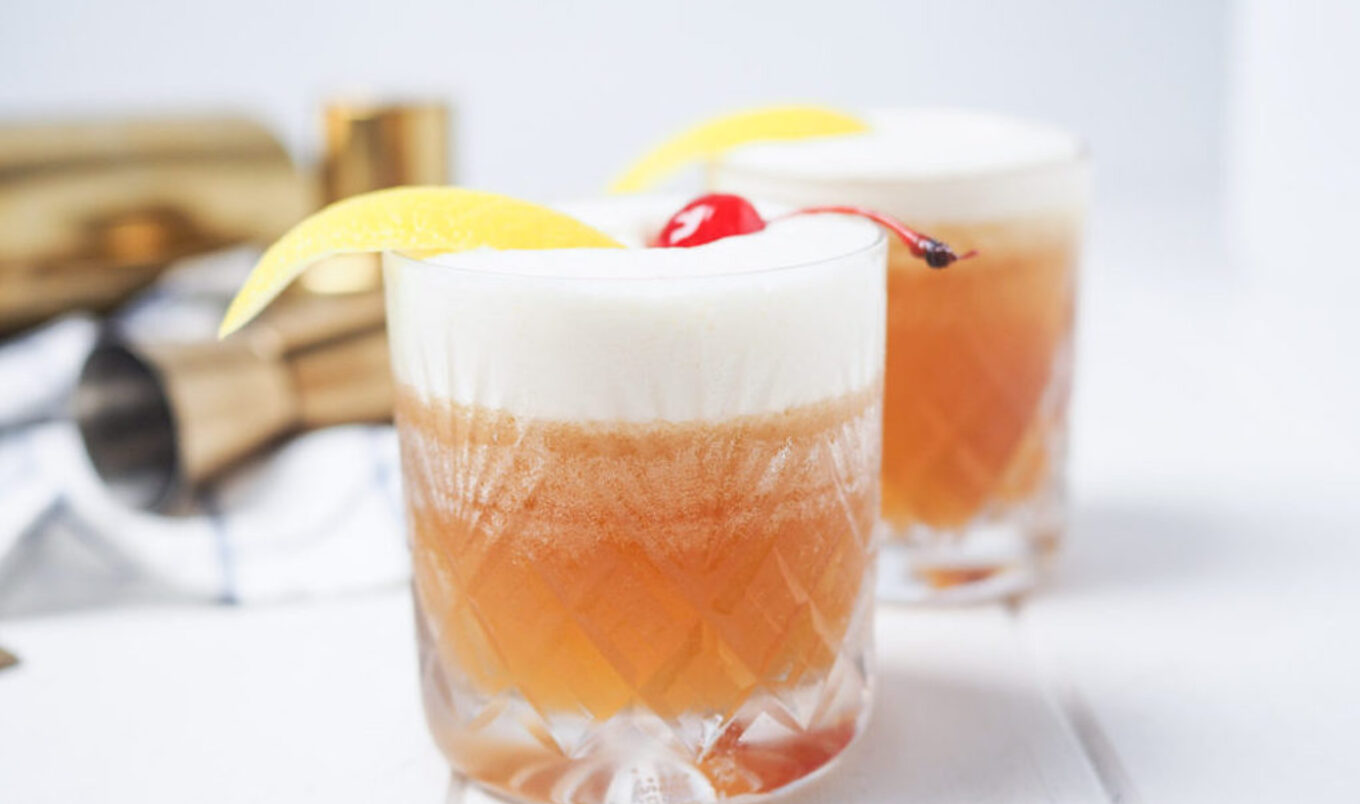 Adding aquafaba to the mix makes this sweet and sour cocktail lighter and adds the frothy layer you'd expect from a traditional amaretto sour.
November 27, 2022
Aquafaba replaces the egg whites typically used in this tangy, classic cocktail in this Like A Vegan blogger's recipe. This bright and refreshing drink is a grown-up version of a lemonade with a touch of refinement and depth from the bitters.
What you need:
¼ cup vegan-friendly amaretto
¼ cup lemon juice
3 teaspoons simple syrup
2 tablespoons aquafaba
½ teaspoon bitters
½ cup ice
Maraschino cherries, for garnish
Lemon rind, for garnish
What you do:
Into a cocktail shaker, add amaretto, lemon juice, simple syrup, aquafaba, bitters, and ice. Shake vigorously for at least a minute or two so that aquafaba produces foam.
Strain into a glass and serve immediately with a garnish of lemon rind and a cherry.
Photo credit: Like A Vegan