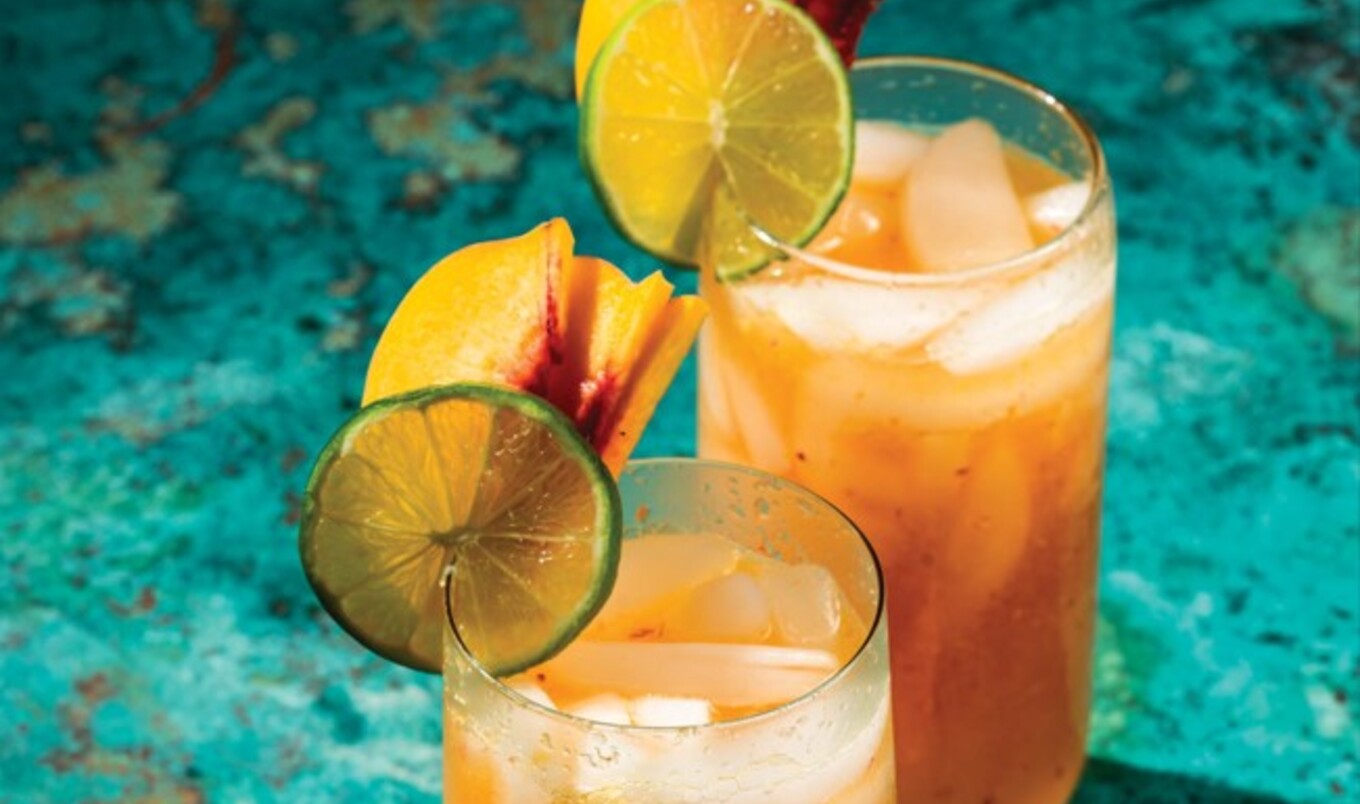 This peachy take on a Moscow mule packs a serious punch.
September 5, 2022
Deep, rich bourbon mingles with sweet, juicy peaches, tangy lime, and sweet-spicy ginger beer in this twist on a classic mule cocktail from The Edgy Veg Easy Eats cookbook.
What you need:
½ large peach, pitted
Ice cubes
1½ ounces bourbon
1 tablespoon freshly squeezed lime juice
¾ cup ginger beer
3 peach slices
1 lime slice
What you do:
In a mini food processor, purée peach. Set aside.
To a highball glass, add 3 ice cubes. To a cocktail shaker, add a handful of ice cubes. Add peach purée, bourbon, and lime juice. Shake well and strain mixture into glass.
Top with ginger beer and garnish with slices of peach and lime.
Photo credit: Candice Hutchings