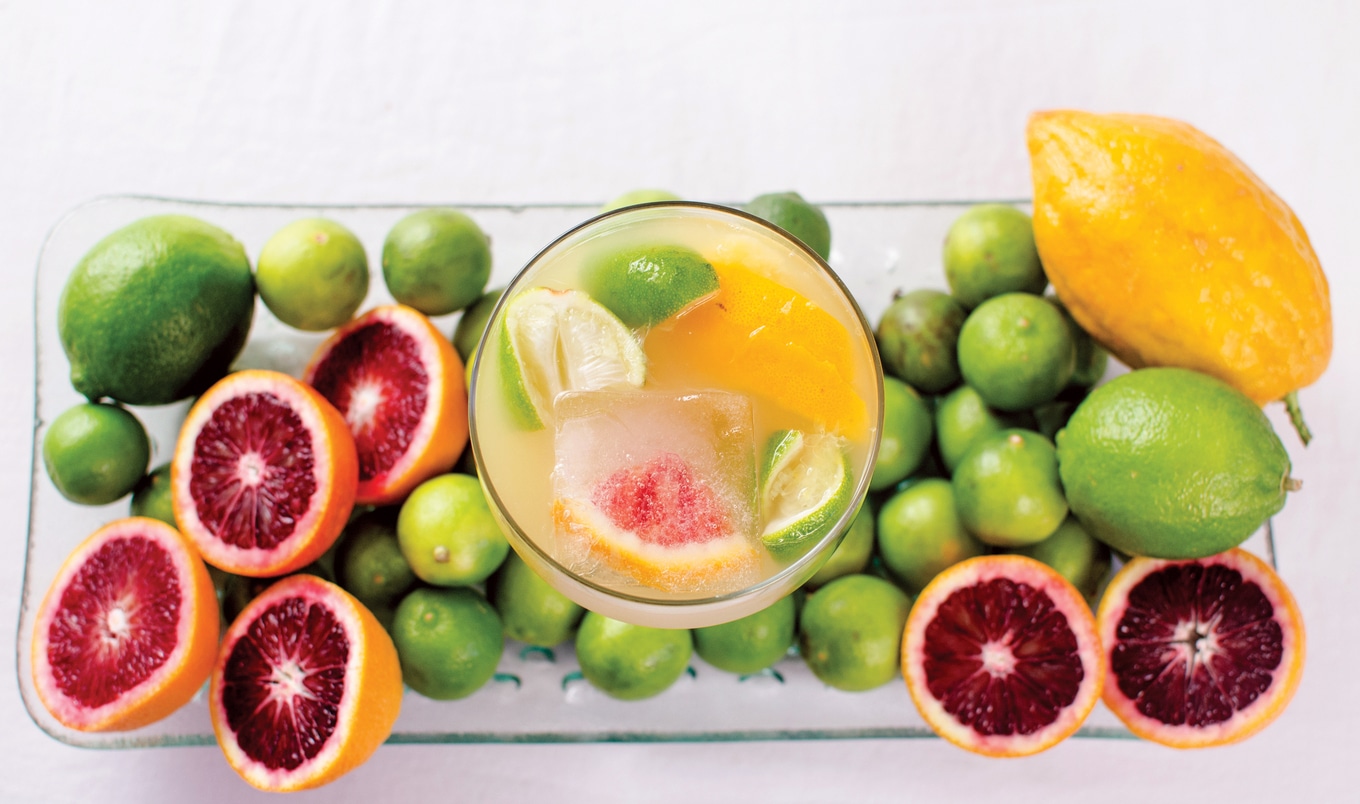 Mix up your own deliciously zesty drink in the comfort of your own home.
March 31, 2021
Pair this tasty, lightly sweetened margarita from The Taco Cleanse cookbook with a huge platter of cheesy homemade nachos for your very own happy hour in your kitchen.
What you need:
3 limes, quartered
1 small orange, quartered
¼ cup silver tequila
1 tablespoon agave nectar
½ cup ice
What you do:
Into a cocktail shaker, add quartered limes, quartered oranges, tequila, and agave. Muddle together by shaking vigorously for 1 minute. Into a cocktail glass add ice and juice mixture. If prefered, strain out orange and lime peels, and serve.