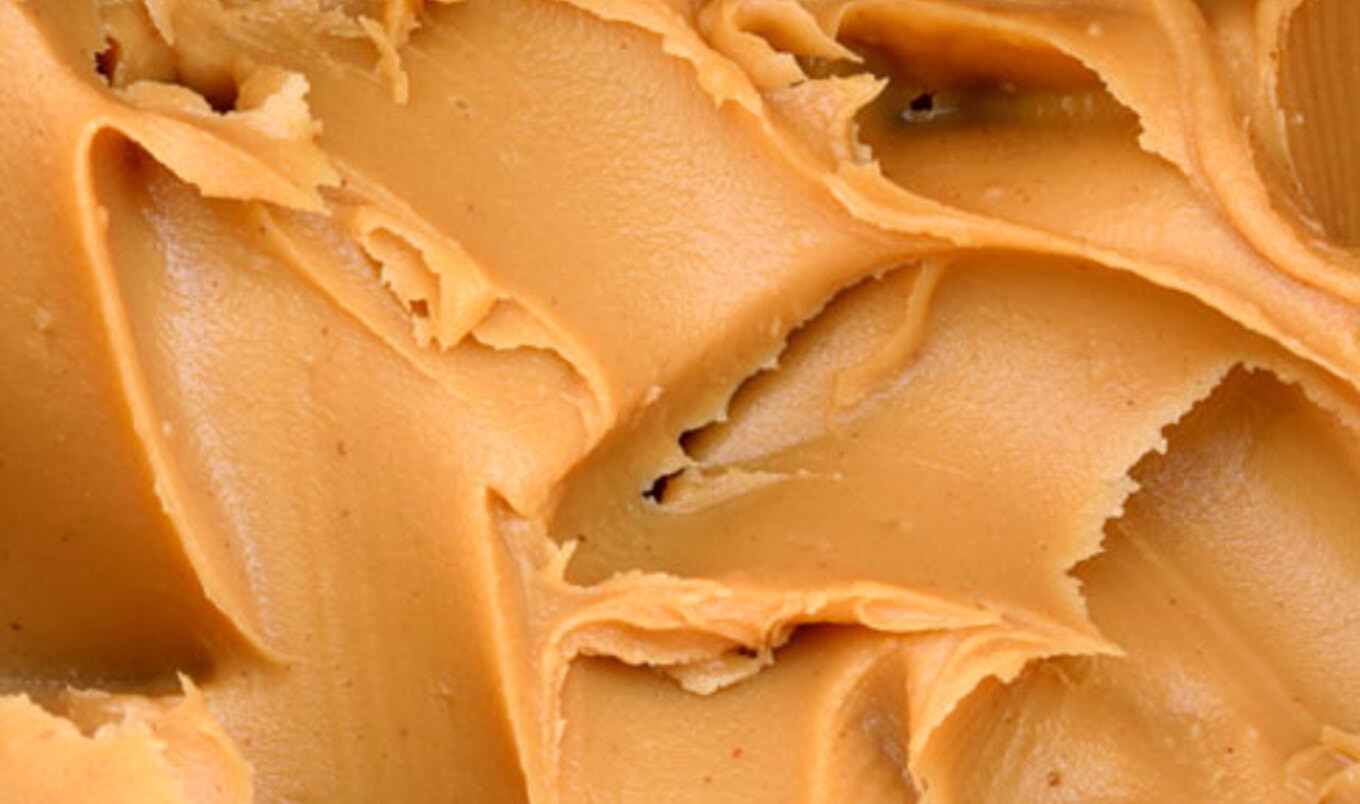 Peanut butter and jelly sandwiches are so last year.
January 23, 2017
---
As a single vegan male, I know how great a PB+J sandwich can be during those lonely nights when the thought of cooking for one makes me want to call my mom and cry. Because of this, I've found fun, innovative, and vegan takes on some of the world's best-known PB collaborations that just so happen to be ideal snacks to help celebrate National Peanut Butter Day. I can't promise I won't shed any tears, but I can promise I'll eat well.

1. Peanut butter with honey
Vegan honey, of course. I take a spoonful of peanut butter, add a squirt of the apple-based variety from Bee Free Honee, and—wah lah—dinner and dessert in one. Unfortunately, eating vegan honey doesn't produce someone to call me her "vegan honey," but that's what OkCupid is for.

2. Peanut butter in pretzels
Peanut butter pretzels—the kind with the PB baked into the inside—are bachelor kryptonite. However, during those moments when I'm channeling my inner Lex Luthor, I dip a pretzel into freshly-ground PB, only to realize the pre-packaged stuff I bought at the Dollar Tree is for amateurs.

3. Peanut butter on celery
For some people, celery smells funny and tastes even worse. For others, it's a delicious snack that requires no cooking. However a person feels about this vegetable, adding peanut butter in that cute little moat definitely improves this raw green. Still won't get me a date for Friday night, but I'm used to that.

4. Peanut butter with bananas
The combination of peanut butter and bananas is often referred to as an "Elvis," and why shouldn't it be? Just like Presley was the king of rock 'n' roll, mixing PB and bananas is the king of sandwiches, bagel spreads, and however else you want to eat it. Which reminds me—perhaps having a wardrobe comprised of nothing by sequined capes is one reason I'm all alone.

5. Peanut butter on apples
We already know that combining applesauce and peanut butter is the food equivalent of Paul Simon and Art Garfunkel harmonizing together, but for a different spin on a delectable treat, try spreading PB onto apple slices. Any apple will do, but I suggest Fuji.

6. Peanut butter with chocolate chips
Contrary to popular belief, George Washington Carver didn't invent peanut butter. Had he, Carver most certainly would have immediately thought to add chocolate chips to his delicious spread because adding chocolate chips to everything is always the right decision regardless of your relationship status.

Ryan Ritchie is a digitial editor at VegNews.