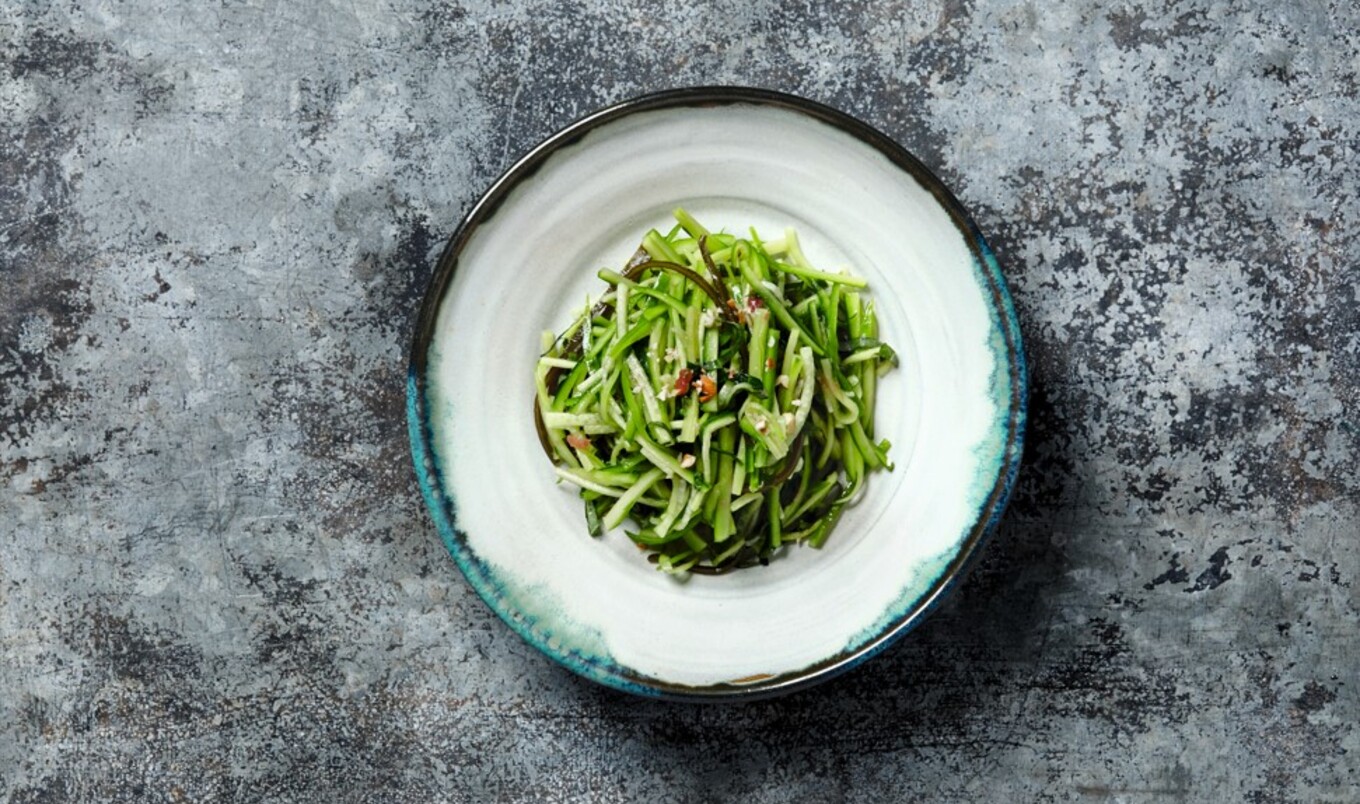 This super simple salty, tangy salad takes just minutes to toss together and features sour notes from the umeboshi plums, herby notes from fresh shiso leaves, and salty, fishy notes from the kombu.
May 23, 2023
If you want to take this bright, summery dish from Japan: The Vegetarian Cookbook to another level, include the inner nut of the umeboshi to add texture and an almond-like note to the salad.
What you need:
4 small Japanese cucumbers, unpeeled and julienned
2 x 3-inch piece soaked kombu, julienned
2 salted plums (umeboshi), pitted and finely chopped
4 green shiso leaves, cut into fine threads
What you do:
1. In a bowl, toss cucumber, kombu, and umeboshi. Fold in shiso and serve immediately.
For more recipes like this, check out: