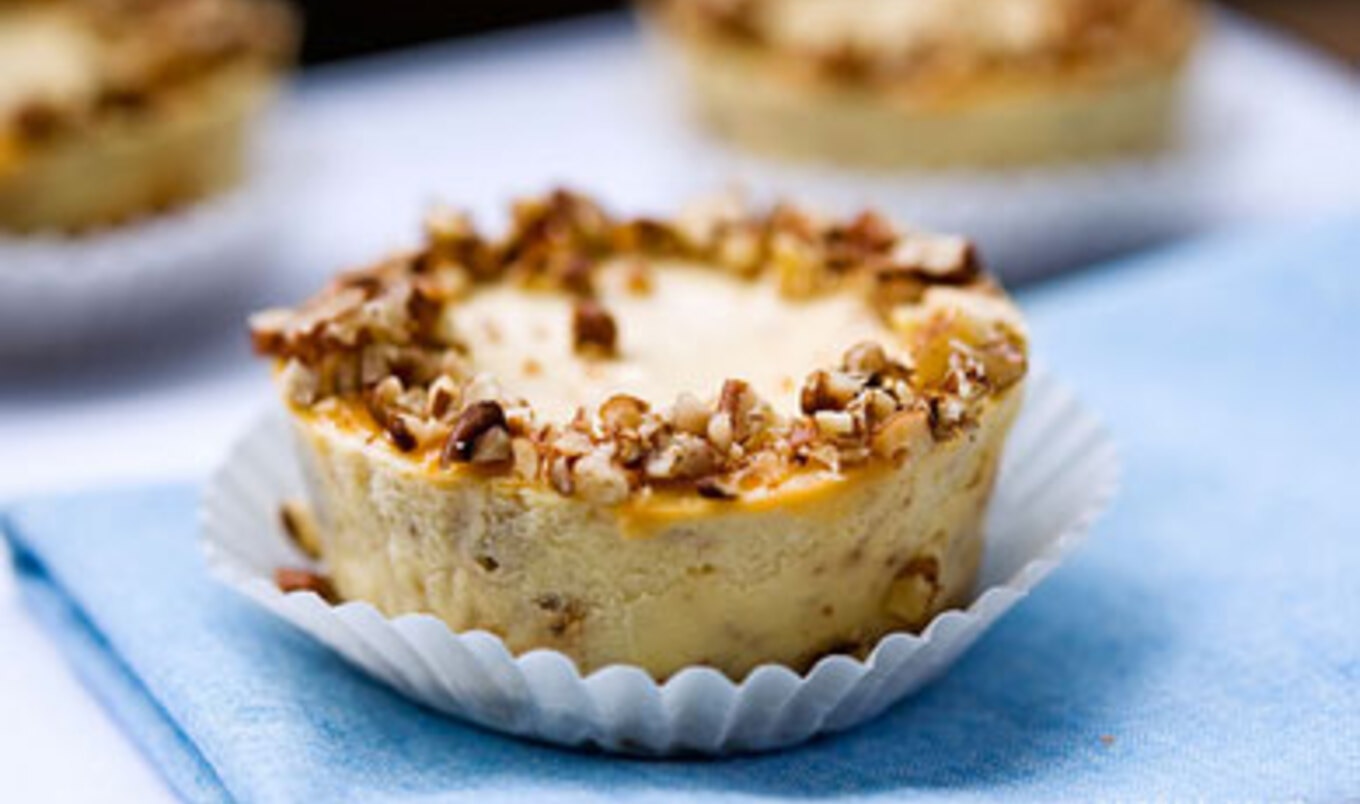 Let's cut to the chase: this is the best way to end your T-Day meal, bar none.
November 22, 2022
Is there anything more fall-themed and delicious than pumpkin pie? Well, actually, yes, and it's what we like to call Pecan Pumpkin Cheesecake. We could eat this rich, indulgent dessert any time of year, but it happens to be most appropriate this week. One word of warning: Be prepared for your guests to go into euphoria-induced comas after the first bite.
What you need:
For The Crust:
1½ cups graham cracker crumbs
¼ cup vegan butter, melted
For The Filling:
1 pound silken firm tofu
1 (15-ounce) can pumpkin puree
¾ cup light brown sugar
1 teaspoon rum extract
1 teaspoon ground cinnamon
¾ teaspoon ground allspice
¾ teaspoon ground nutmeg
½ cup ground pecans
What you do:
Preheat oven to 350 degrees. Lightly oil a 9-inch spring form pan or coat with nonstick spray. Place crumbs directly in pan, add the melted butter, and mix with a fork to combine. Press crumb mixture into bottom and sides of pan, and bake for 5 minutes. Remove from oven and set aside to cool.
Place tofu in a food processor and process until smooth. Add the pumpkin and process until incorporated. Add sugar, rum extract (if using), cinnamon, allspice, and nutmeg, and process until well blended. Spread filling evenly into the cooled crust. Bake for 40 to 45 minutes, or until firm.
Turn off oven and allow cheesecake to cool for 45 minutes to an hour without opening the oven door. Remove from oven and cool completely at room temperature. Refrigerate for several hours before serving. Sprinkle ground pecans evenly over top and serve.