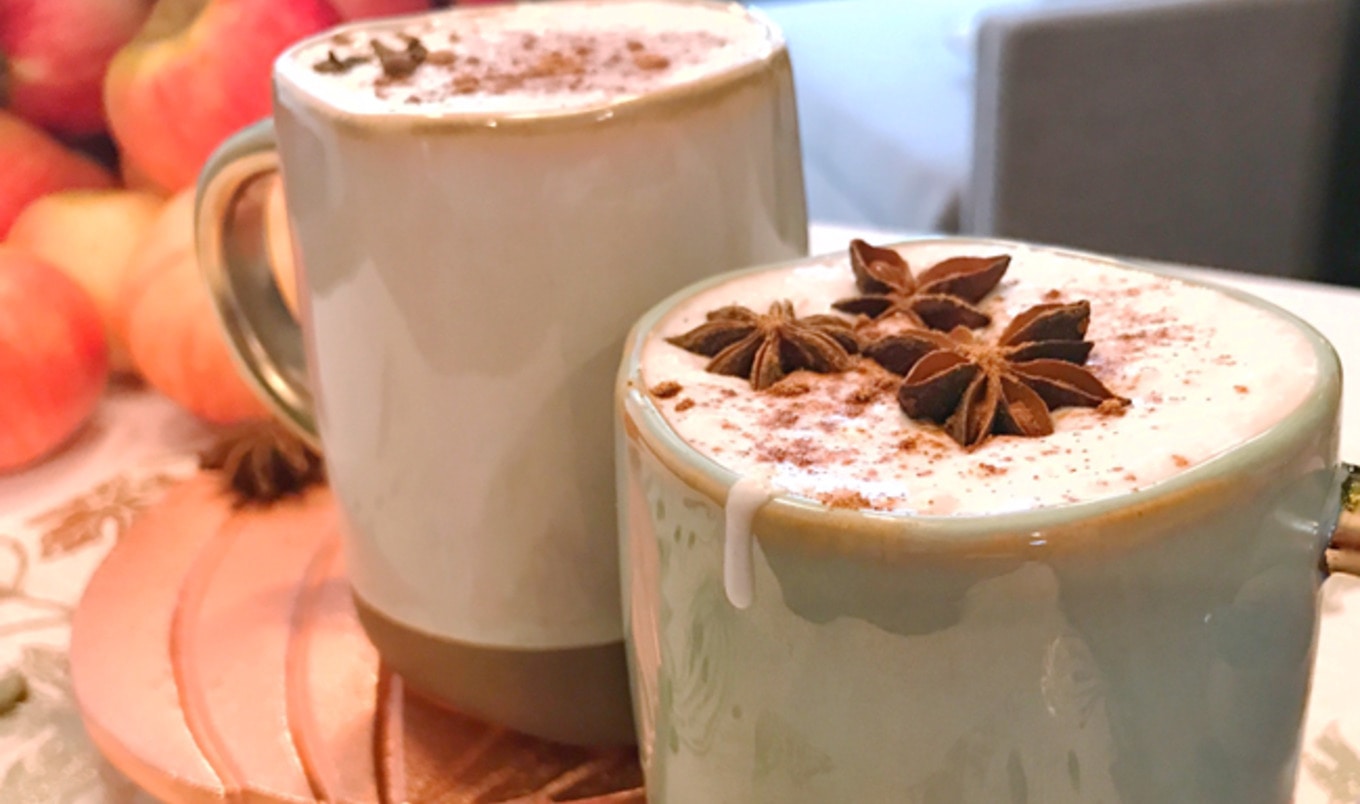 There's no better way to begin a fall morning than with a pumpkin-spice smoothie.
October 9, 2017
Fall is the perfect time of year for sweaters, fireside snuggles, and, of course, pumpkin-spice everything! With this in mind, we're bringing you a pumpkin-spice smoothie loaded with bananas, ginger, and PureNourish protein powder. This fall concoction will have you saying goodbye to expensive cafés and hello to your favorite blender!
What you need:
½ can frozen pumpkin purée
1 teaspoon ginger
1 teaspoon pumpkin pie spice
2 frozen bananas
4½ cups of coconut milk
2 scoops vegan protein powder
Dollop of whipped coconut cream
What you do:
1. Into a blender, combine pumpkin purée, ginger, and spice, and blend.
2. Into the same blender, add bananas, coconut milk, and protein powder, and blend.
3. Pour smoothie into a glass, and top with whipped coconut cream.