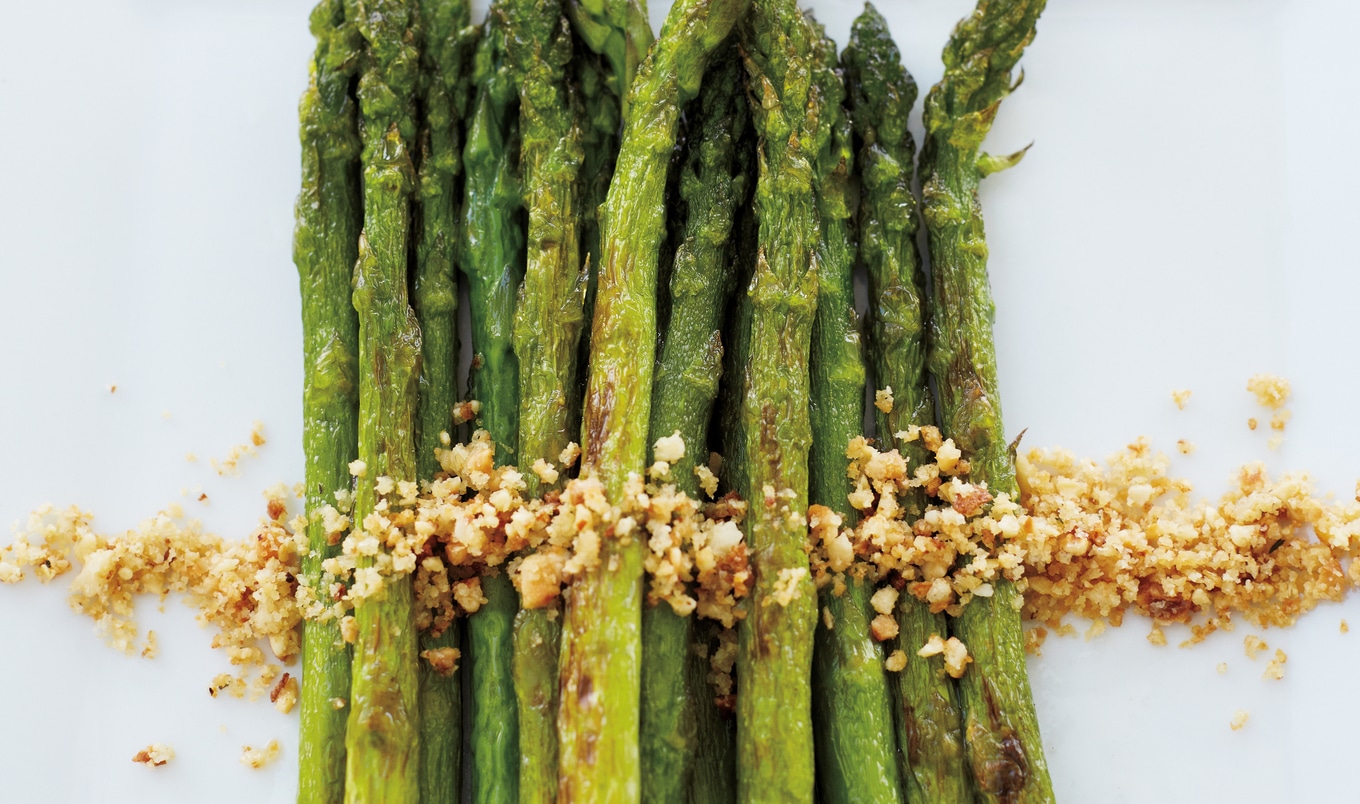 Picada is a traditional Spanish sauce, which can be prepared as both a sauce and a crumble, and adds wonderful flavor to vegetable dishes.
April 12, 2020
You can substitute almonds for the hazelnuts in this easy, side dish recipe from the acclaimed vegan resturant's Vedge cookbook. Serve it with marinated, baked tofu and fluffy mashed potatoes for a complete dinner.
What you need:
¼ cup day-old bread cubes
¼ cup shelled, skinned, unsalted hazelnuts
3 tablespoons olive oil, divided
2 teaspoons minced garlic
1 teaspoon salt, divided
1 teaspoon black pepper, divided
1 teaspoon chopped fresh thyme
2 bunches asparagus, bottom one-third trimmed with a peeler to achieve uniform thickness
What you do:
Preheat oven to 400 degrees.
In a small bowl, add bread cubes, hazelnuts, 1 tablespoon oil, garlic, ½ teaspoon salt, and ½ teaspoon pepper. Transfer mixture to a sheet pan and roast until browned, about 8 minutes. Remove from oven and toss with thyme. Cool slightly before transferring to a food processor, and pulse to a crumble.
In a large bowl, add asparagus, remaining 2 tablespoons oil, ½ teaspoon salt, and ½ teaspoon pepper. Transfer to a sheet pan and roast until bright green and lightly crinkled, about 4 minutes for pencil-thin asparagus or 10 minutes for jumbo spears.
Serve asparagus immediately with picada crumble sprinkled on top.