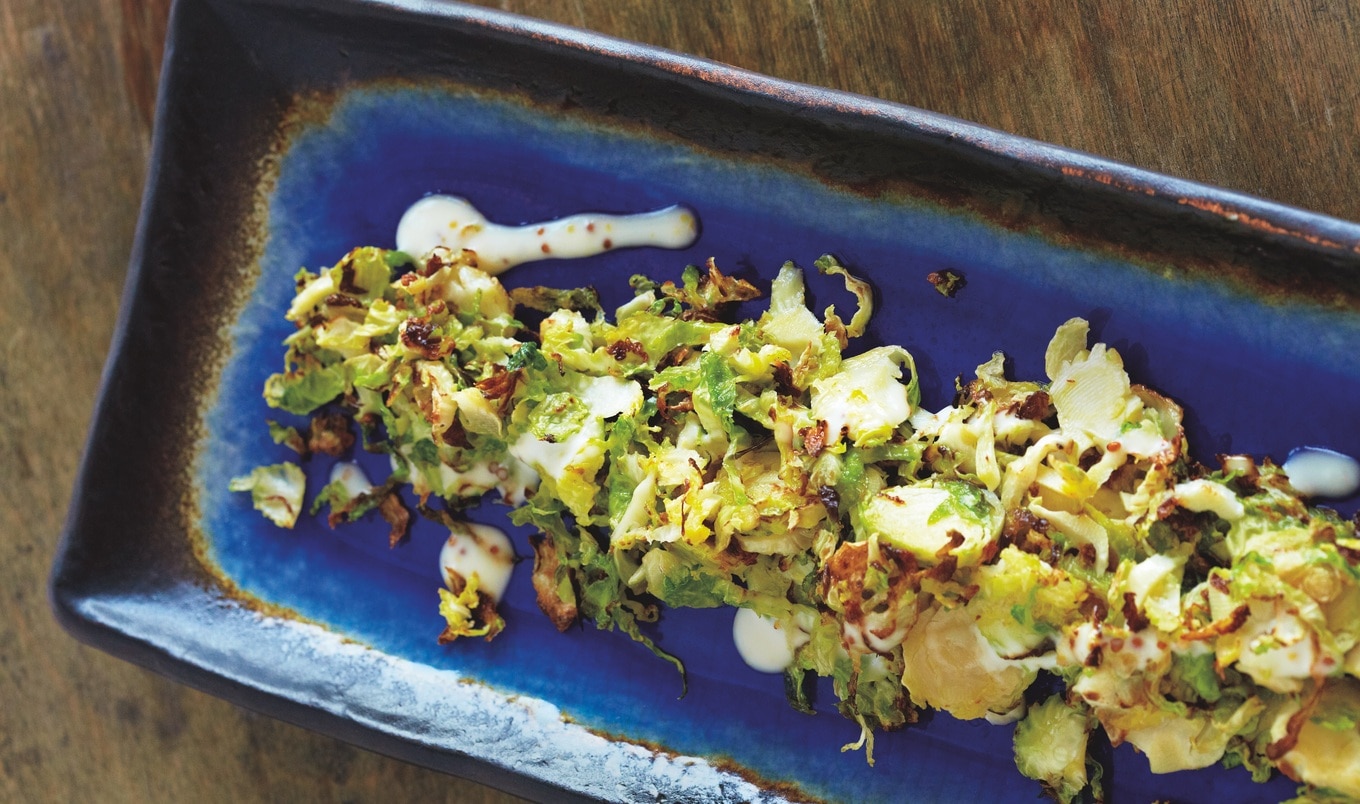 The texture of seared sprouts mingles with a creamy, tangy mustard sauce, making it reminiscent of a warm Caesar salad.
April 11, 2021
This simple vegetable-forward dish from the acclaimed Vedge cookbook takes just 15 minutes to prepare and makes a nutritious side dish or delicious addition to a buddha bowl.
What you need:
½ cup vegan mayonnaise
2 tablespoons whole-grain mustard
1 tablespoon water
1 teaspoon salt, divided
1 teaspoon black pepper, divided
1 pound Brussels sprouts, 2 or 3 layers of outer leaves removed and bottom cores cut off
2 tablespoons olive oil
2 teaspoons minced garlic
What you do:
In a small bowl, add vegan mayonnaise, mustard, water, ½ teaspoon salt, and ½ teaspoon pepper. Whisk to combine and set aside.
Using a mandoline, carefully shave brussels sprouts.
In a large sauté pan over high heat, warm oil. Add garlic and shaved Brussels sprouts. Sear for 30 seconds, stirring to prevent burning. Add remaining salt and pepper, then allow Brussels sprouts to sear for 5 minutes, stirring occasionally so they brown evenly.
Transfer to a serving dish, drizzle with mustard sauce, and serve.