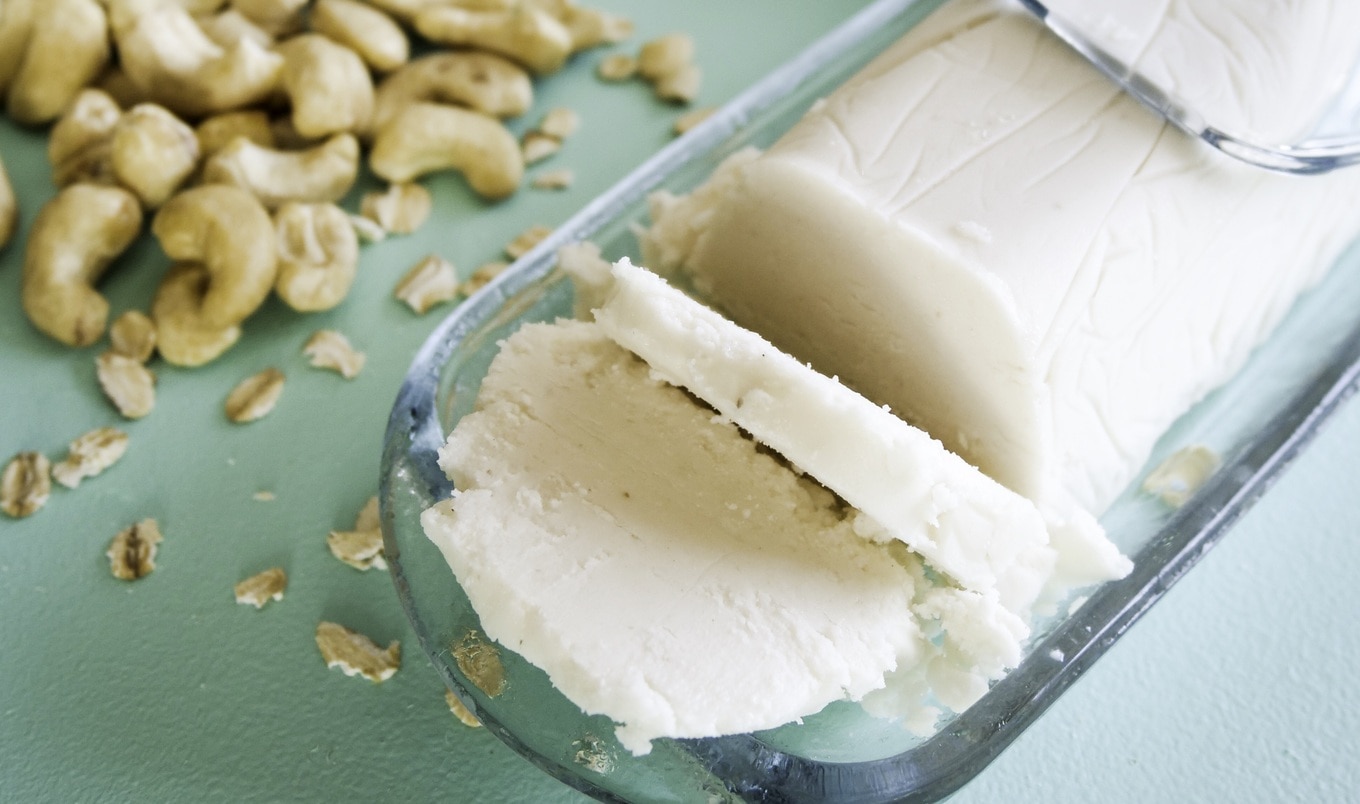 All you need is a blender and a little patience to have your own homemade salted vegan butter.
July 7, 2023
Next-level tea-time biscuits, decadent French toast, and elegant roasted vegetable dishes are all within reach with this homemade European-style vegan butter recipe from the Cook. Heal. Go Vegan! cookbook. Experiment with adding roasted garlic or fresh herbs before chilling for a sophisticated compound butter.
What you need:
¼ cup raw cashews, soaked overnight and drained
½ teaspoon apple cider vinegar
1 cup refined melted coconut oil
½ cup unsweetened oat milk
1 teaspoon salt
What you do:
Into a high-speed blender, add all ingredients. Blend for 1 minute or until mixture is smooth.
Line an 8 x 8-inch glass baking dish with parchment paper or plastic wrap. Pour mixture into prepared container. Cover, transfer to refrigerator, and allow butter to chill for at least 4 hours, or overnight. The butter will last in refrigerator for 9 to 12 days.
For more recipes like this, check out: