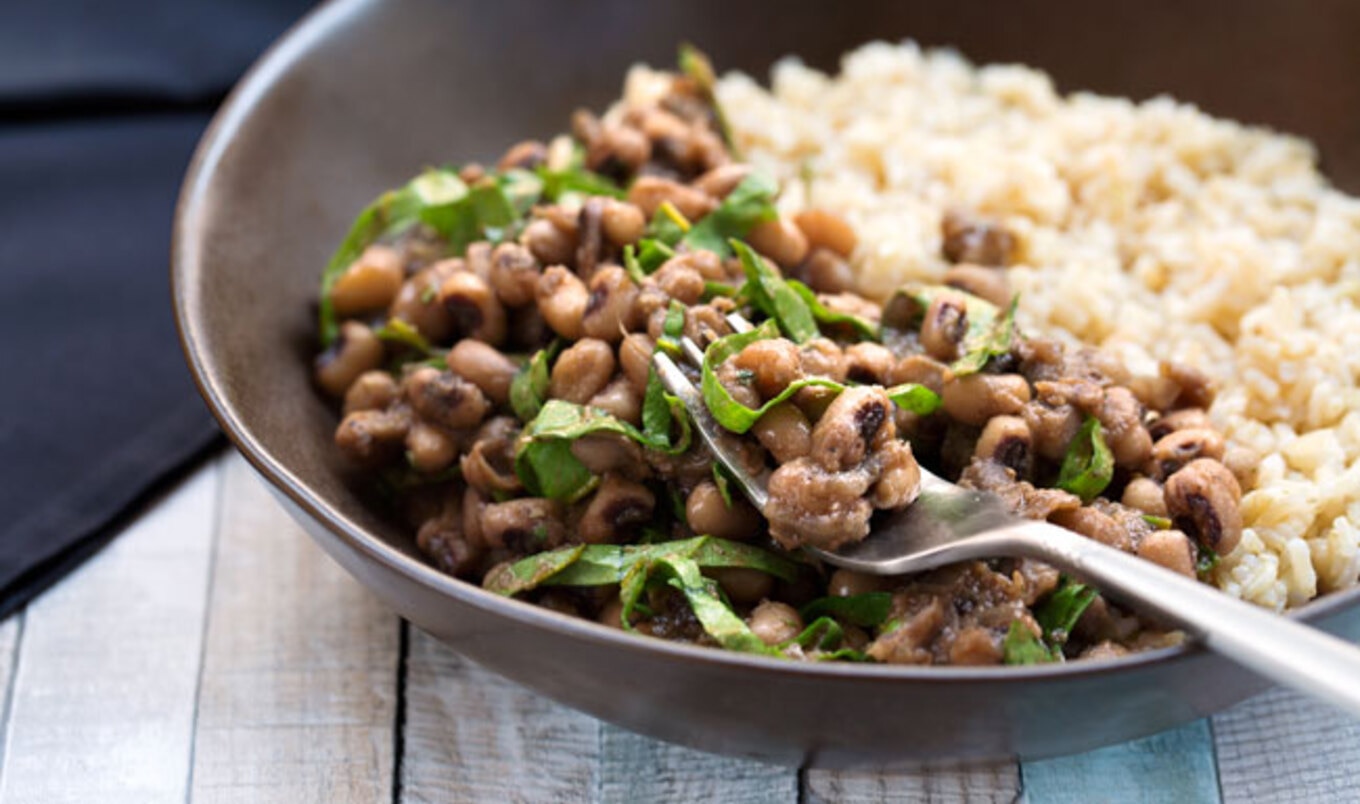 A tradition on New Year's Day, this easy-to-make stew makes any meal better.
January 1, 2023
Serve this stew as a side over your choice of steamed rice or grits, or smother some blackened tofu or seitan with them and eat as a main dish. This is an easy dish to make, since black-eyed peas cook quickly and do not require soaking.
What you need:
2 cups dried black-eyed peas
2 tablespoons olive oil
2 cups thinly sliced onion halves
1 teaspoon dried thyme
1 teaspoon chipotle powder
1 heaping teaspoon unsalted Creole seasoning
1 tablespoon chopped garlic
4 cups vegetable broth
2 cups water
3/4 teaspoon salt
1 teaspoon hot sauce
1 cup chiffonaded mild greens (spinach, chard, or beet)
1/4 cup chopped parsley
What you do:
In a medium bowl, rinse peas in cold water. Pick out any debris, drain, and set aside.
In a large pot over medium-high heat, heat oil. Sauté onions until lightly browned. Stir in thyme, chipotle powder, Creole seasoning, and garlic and stir for 1 to 2 minutes. Add broth, water, and peas to the pot. Bring to a boil, cover, and reduce heat to a slow simmer.
Simmer for an hour, stirring every 20 minutes or so, until soft (they will not be mushy, but will be tender).
When beans are tender, stir in salt, hot sauce, greens, and parsley until greens soften. Season to taste with more salt and hot sauce.