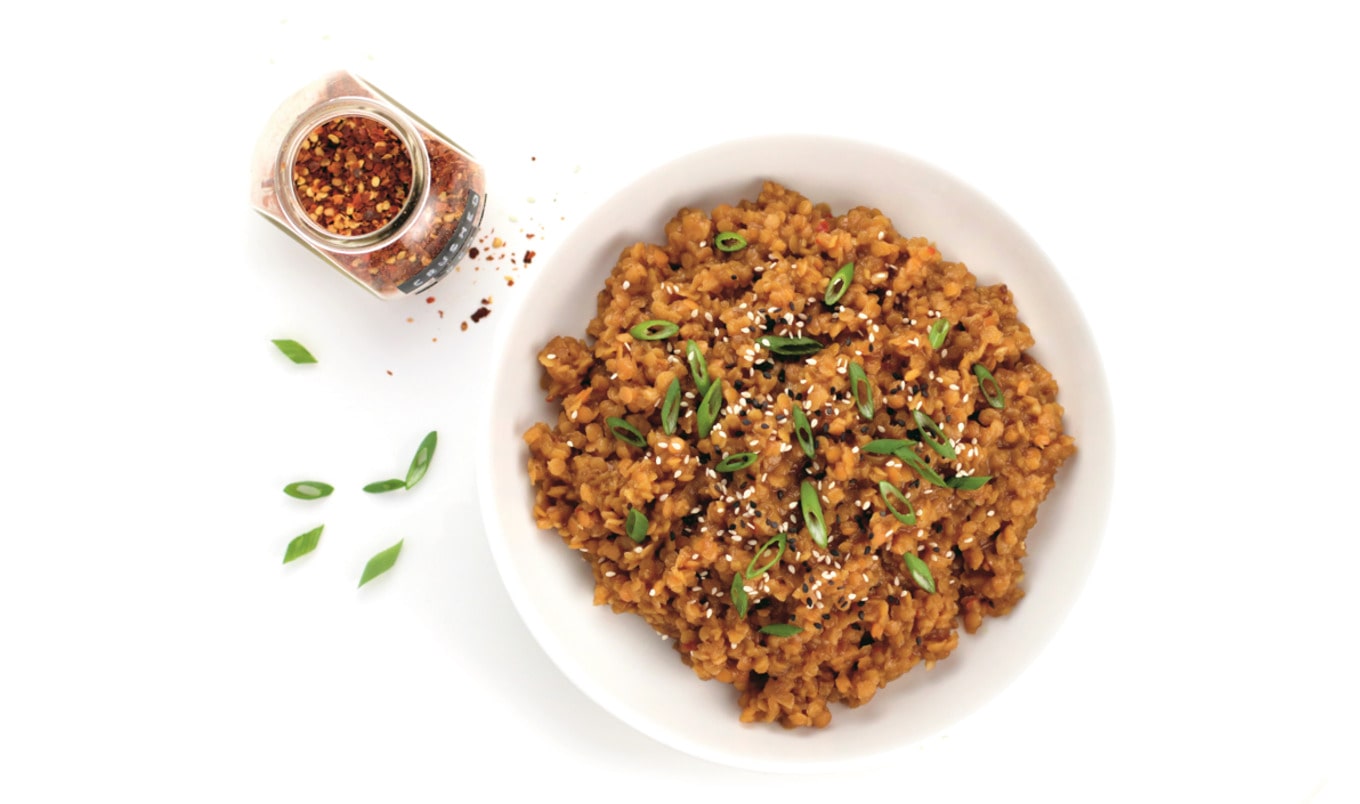 This super simple, plant-based meal comes together in under 20 minutes and is filled with salty-sweet flavor.
April 13, 2022
A soy-sesame sauce cooked into red lentils makes for a flavor-packed protein for adding to bowls, tacos, wraps, and more. Even better? These saucy lentils from the Fast Easy Cheap Vegan cookbook come together super quick and make for an easy weeknight meal.
What you need:
For the sauce:
2 cups water
¼ cup soy sauce
2 tablespoons brown sugar
2 cloves garlic, minced or pressed
1-inch piece fresh ginger, minced
1 teaspoon sesame oil
½ teaspoon crushed red pepper flakes
For the lentils:
1 tablespoon canola oil
½ yellow onion, chopped
1 cup red lentils
4 cups cooked white rice
Chopped green onions, for garnish
Sesame seeds, for garnish
What you do:
For the sauce, in a medium bowl, mix all ingredients. Set aside.
For the lentils, warm oil in a skillet over medium heat, then add onions and sauté for 4 minutes, or until soft and beginning to brown. Add lentils and prepared sauce, cover, and bring to a gentle simmer. Cook until lentils are tender and most liquid is absorbed, about 8 to 10 minutes, being careful not to overcook.
Spoon lentils over rice and garnish with green onions and sesame seeds.
Photo credit: Sam Turnbull