It's hard to imagine vegan food getting any better. Plant-based cuisine went above and beyond our wildest expectations in 2019, and we were eager to eat it all up. In honor of another great year of plant-based eats, here are the 10 most popular recipes on VegNews.com. We can't wait to see what's on the menu in 2020!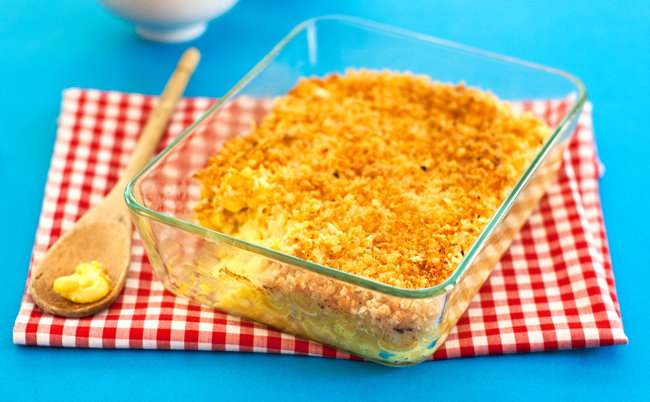 1. VegNews Best Ever Vegan Macaroni & Cheese
We'll be honest … we totally saw this one coming. This luscious cashew-potato-carrot cheese sauce will make any cheddar-head a vegan believer. Especially if you do like we do and double the sauce.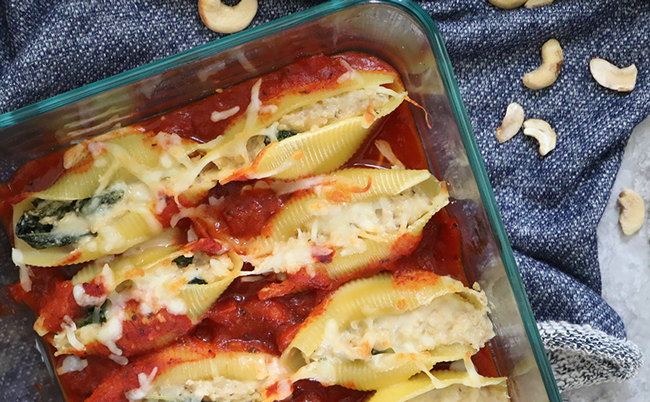 2. Vegan Cashew Ricotta Stuffed Shells
What's better than pasta? Pasta stuffed with homemade vegan cheese! That's why VegNews' readers gobbled up this surprisingly easy, not-so-surprisingly delicious recipe.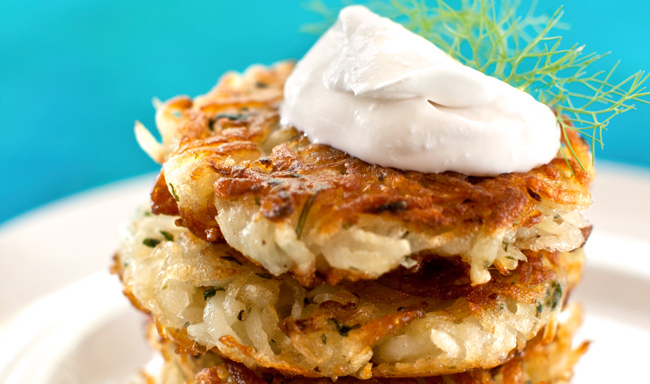 3. Vegan Potato Pancakes
These simple, savory latkes are delicious served with a dollop of applesauce, vegan sour cream, or sautéed mushrooms. Who doesn't love another way to eat potatoes?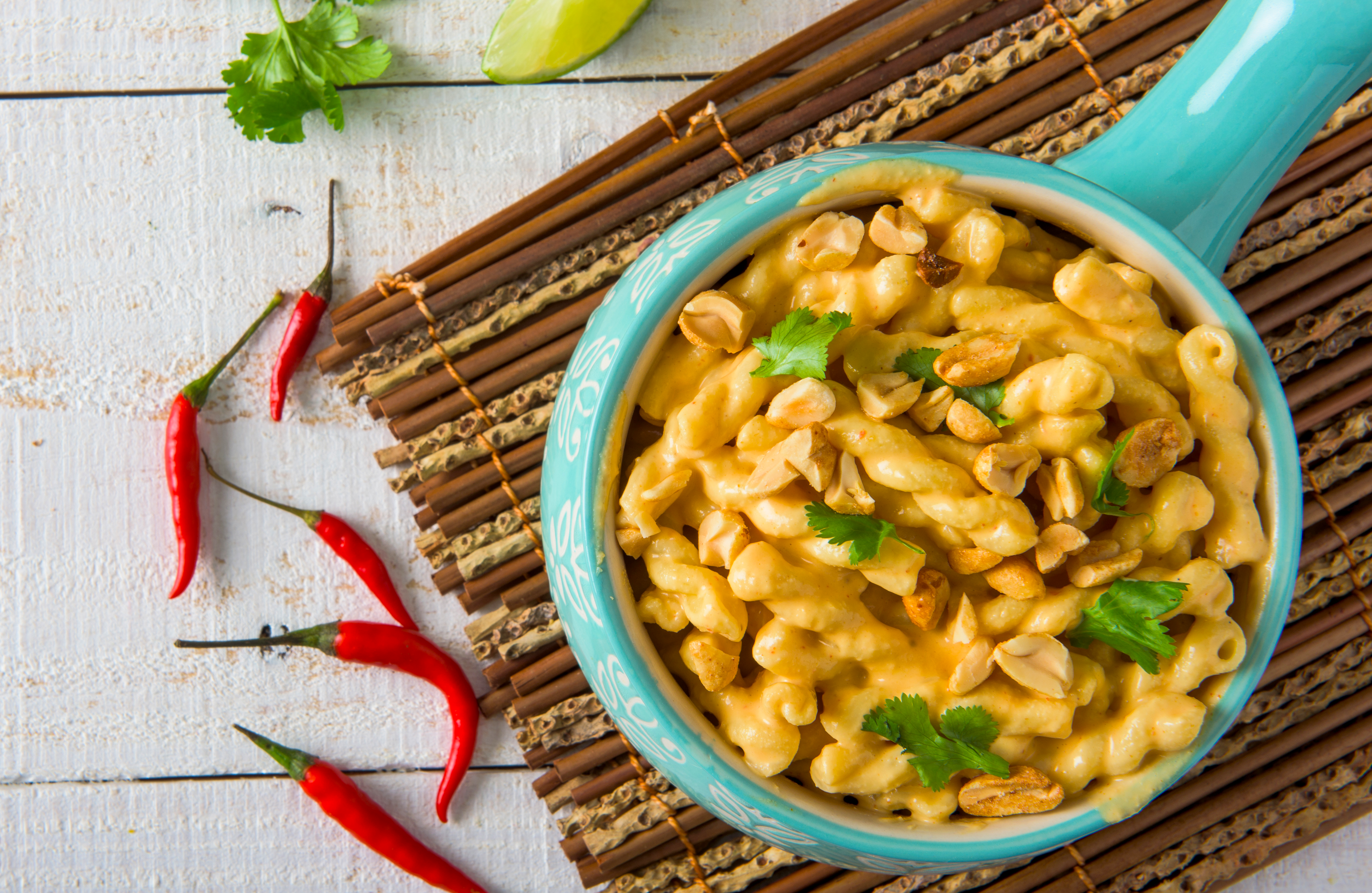 4. Creamy Vegan Thai Mac
This Asian-fusion dish uses fresh Thai basil, peanuts, red pepper flakes, and lime to up its flavor profile and clearly left VegNews' readers craving more and more, as one of our most clicked recipes this year.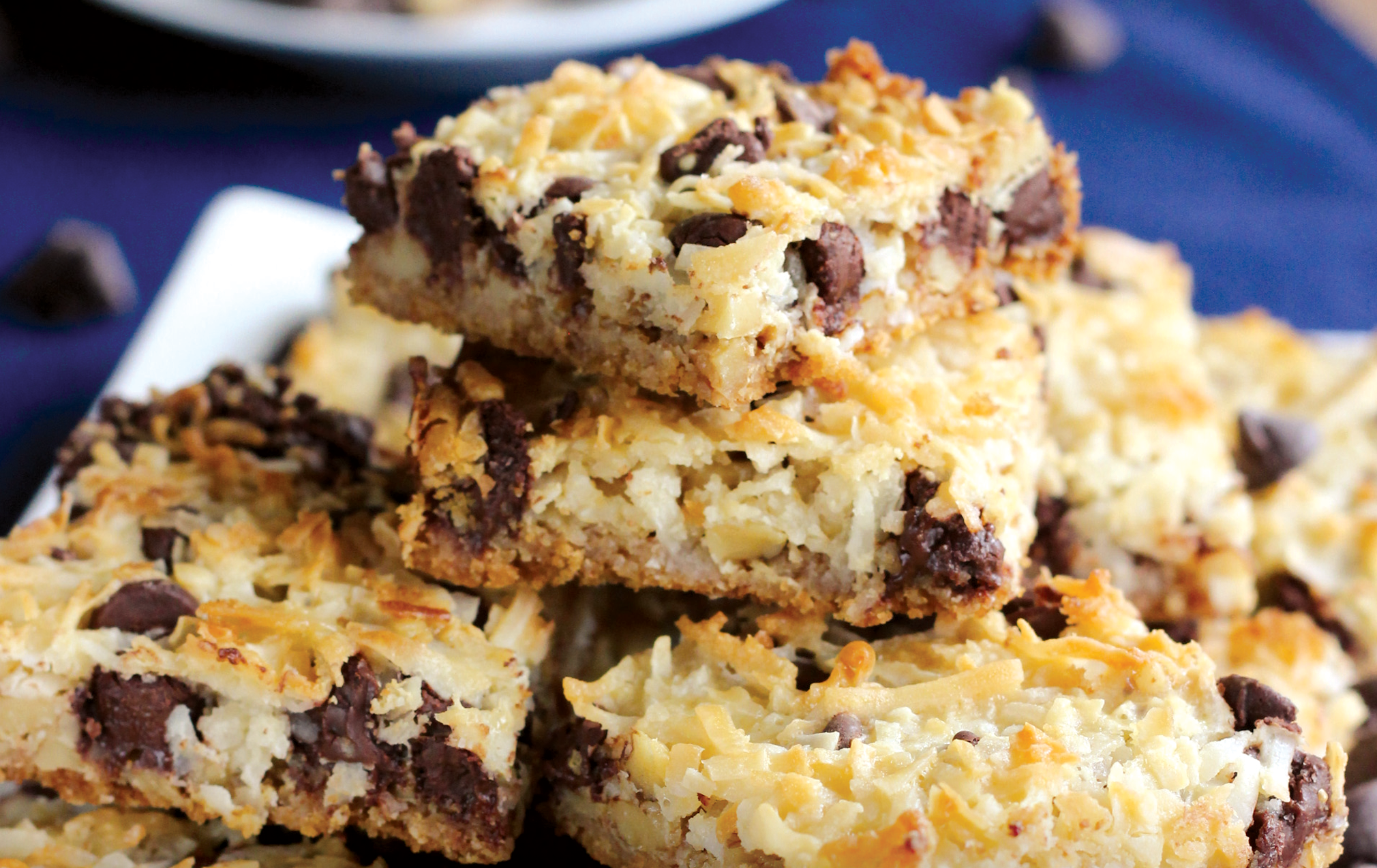 5. Vegan Magic Cookie Bars
There's a reason these are called magic cookie bars. One bite of these bars made with layered graham crackers, walnuts, chocolate chips, and shredded coconut, and you'll be coming back to this recipe over and over again.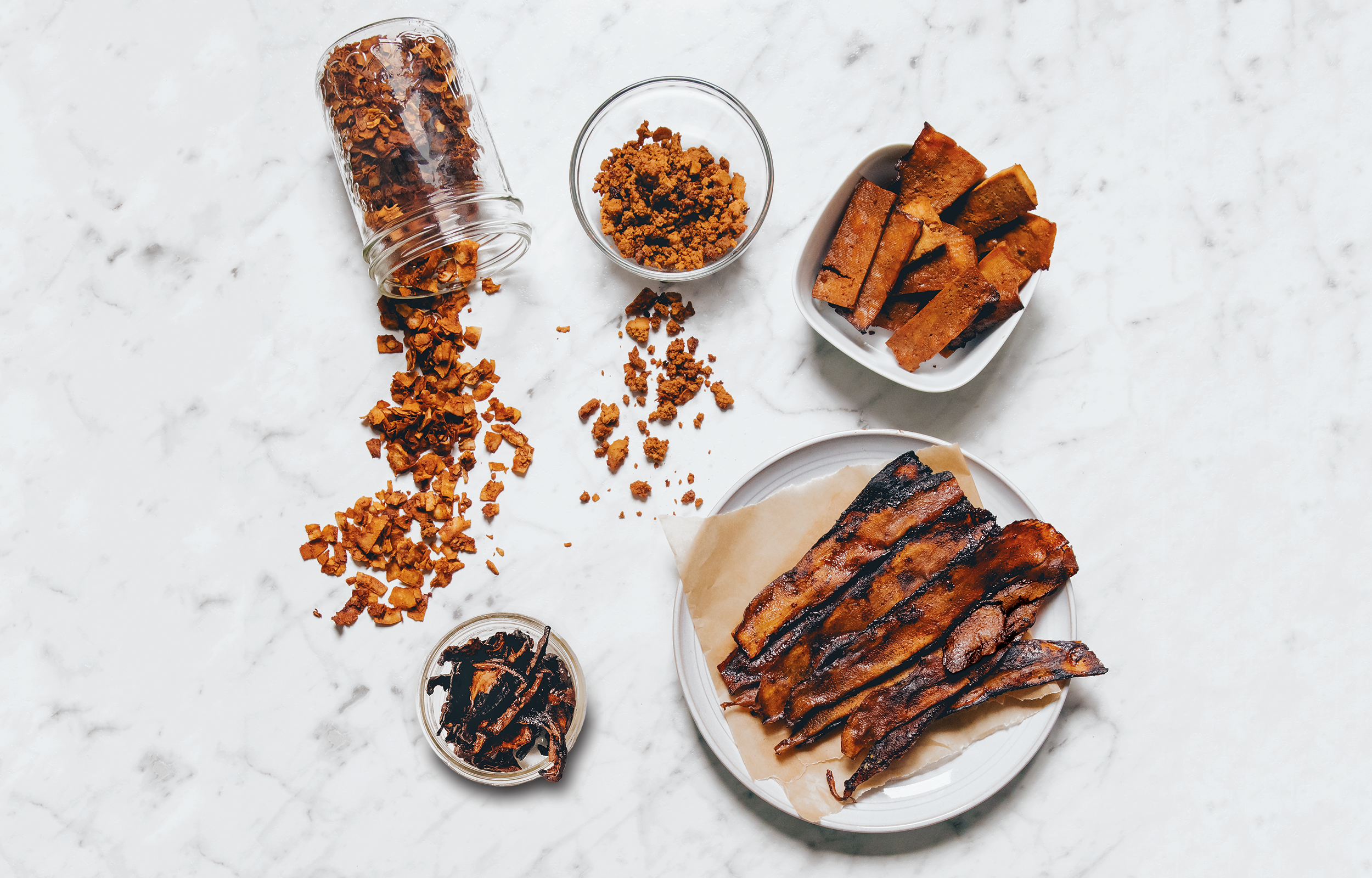 6. Vegan Bacon, Four Ways
This is really four recipes in one, but these recipes for almond, cassava, tofu, and mushroom-based bacon puts the "but bacon!" argument to rest officially and finally.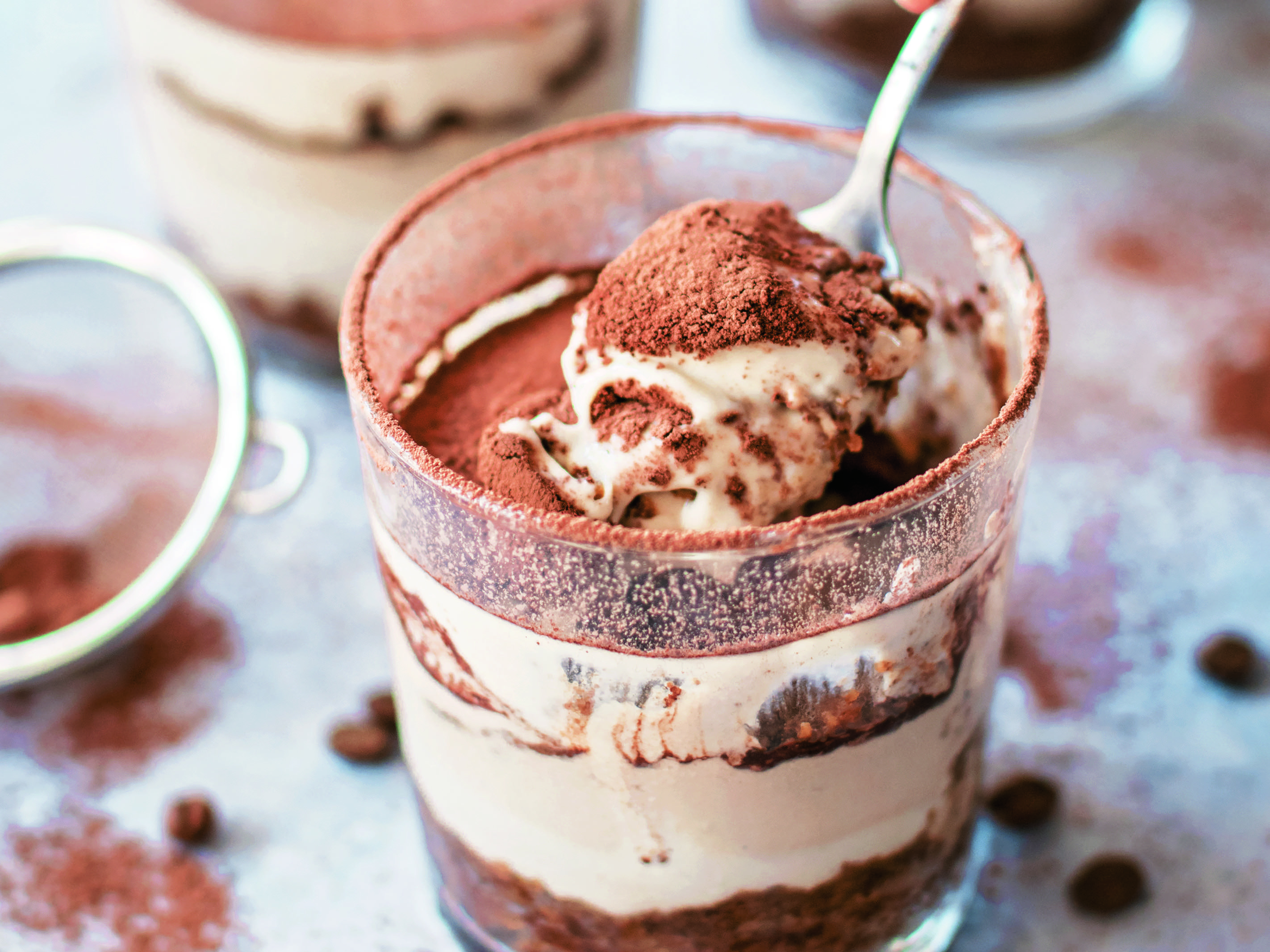 7. Vegan Tiramisu
Layers upon layers of delicious, coffee-soaked, spongy cake filled with cashew mascarpone and lots of cacao powder … there's no surprise that this decadent Italian recipe found its way onto our top recipes of the year list.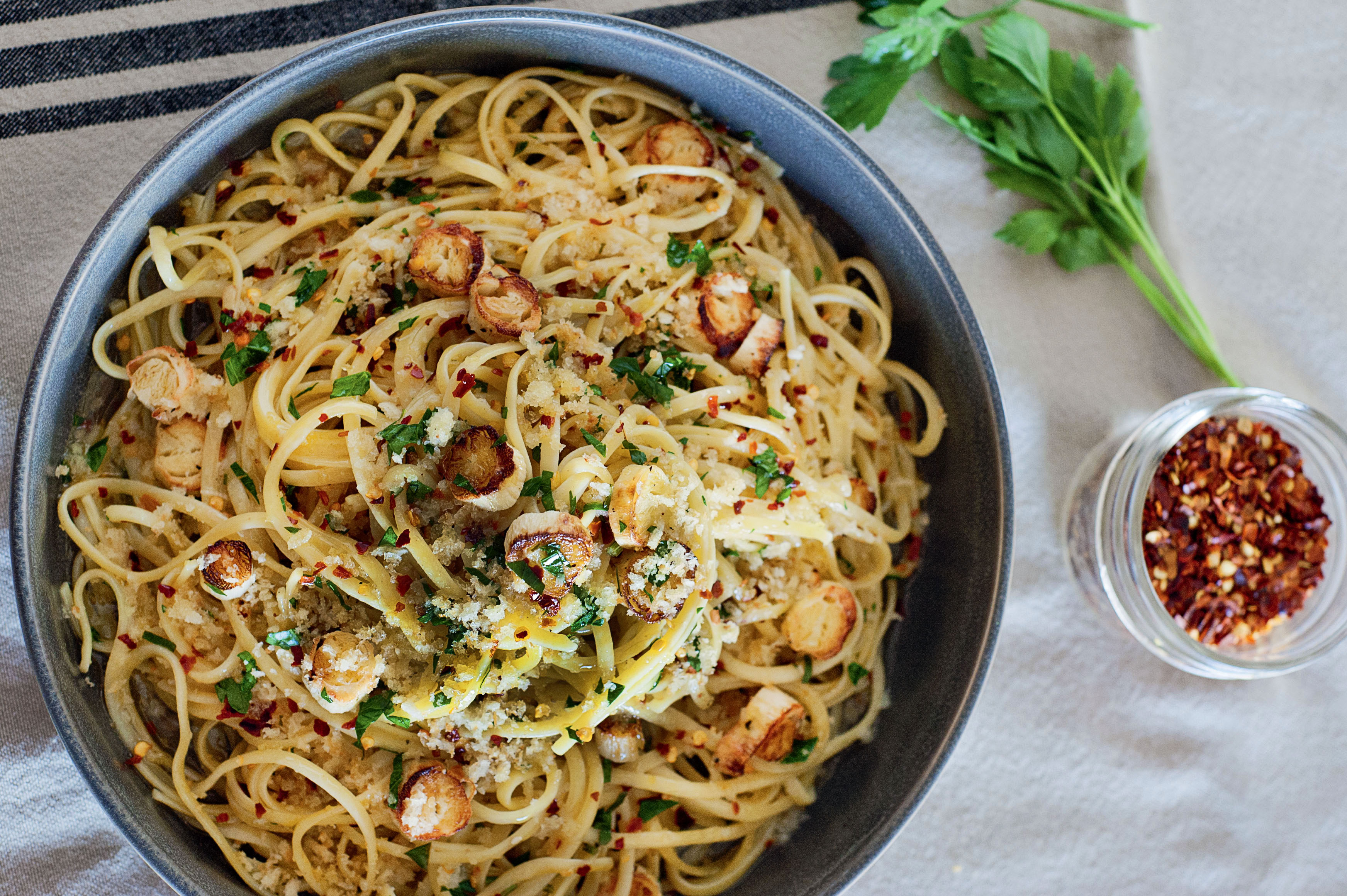 8. Vegan Scampi in Lemon Garlic White Wine Sauce
This elegant recipe will satisfy your loved ones seafood cravings with it's umami-rich take on vegan scallops. Plus a mouthwatering garlic wine sauce made this recipe a total must-make in 2019.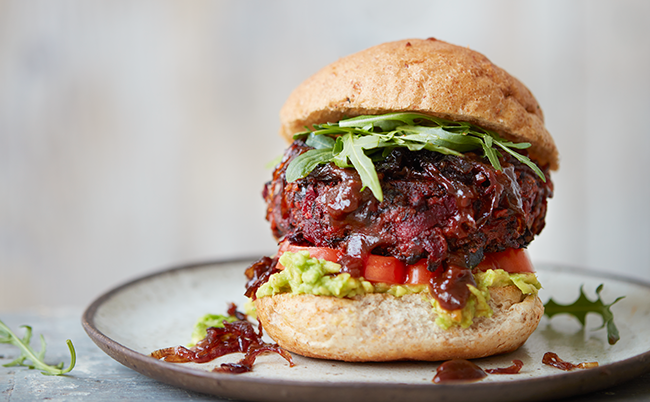 9. Beefy Vegan Beet Burgers
Juicy, succulent, beefy, and totally vegan. This recipe was in high rotation during the summer grilling season, and is a great option for those wanting to take a crack at crafting their own "bleeding" vegan burgers.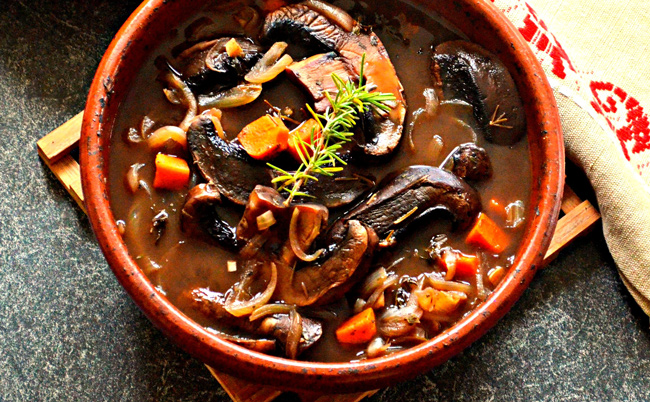 10. Vegan Portabello Pot Roast
Who says vegans can't enjoy pot roast? This hearty, flavorful recipe satisfies any meaty craving, guaranteed.
Be sure not to miss the Top 10 Vegan Stories and Top 10 Vegan News Stories of 2019!