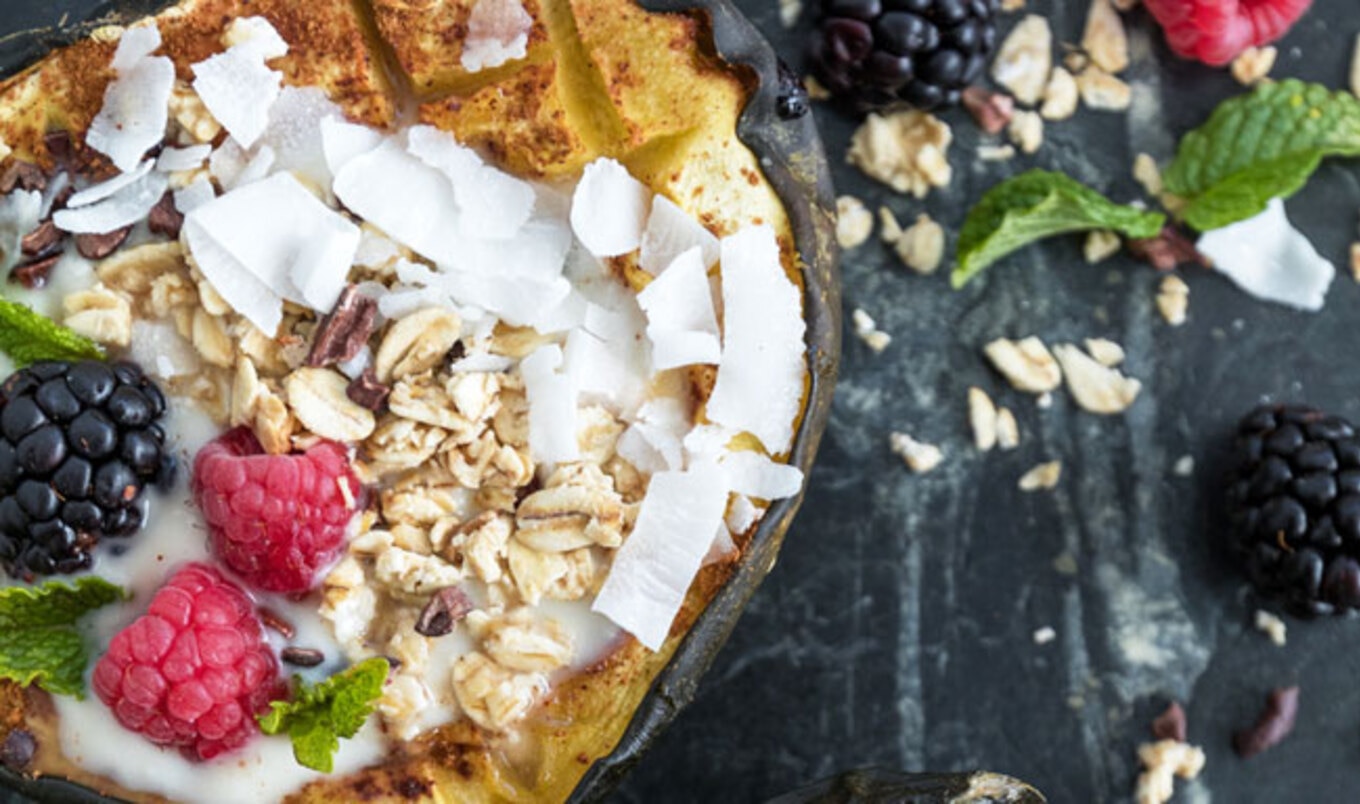 Start your day with a bang thanks to our acorn squash breakfast bowl.
September 27, 2021
Breakfast is the most important meal of the day, but it should also be the most exciting. To accomplish both of these goals, we've combined sweet acorn squash filled with a creamy vanilla yogurt, fresh fruit, and crunchy granola. This unexpected combination proves that breakfast can—and should—be nutritious and delicious.
What you need:
1 acorn squash
2 to 3 teaspoons maple syrup
½ teaspoon pumpkin pie spice
½ cup vanilla non-dairy yogurt
¼ cup granola
¼ cup raspberries
¼ cup blackberries
2 tablespoons almond butter
2 tablespoons unsweetened coconut flakes
1 teaspoon chia seeds
1 teaspoon cacao nibs
What you do:
1. Preheat oven to 400 degrees and line a baking dish with parchment paper. Halve the acorn squash and remove the seeds.
2. Score the squash, then drizzle each half with maple syrup and pumpkin pie spice. Place onto baking sheet and bake for approximately 50 minutes, or until top is browned. Remove from oven and cool.
3. Top each half with yogurt, granola, raspberries, blackberries, almond buter, coconut flakes, chia seeds, and cacao nibs.