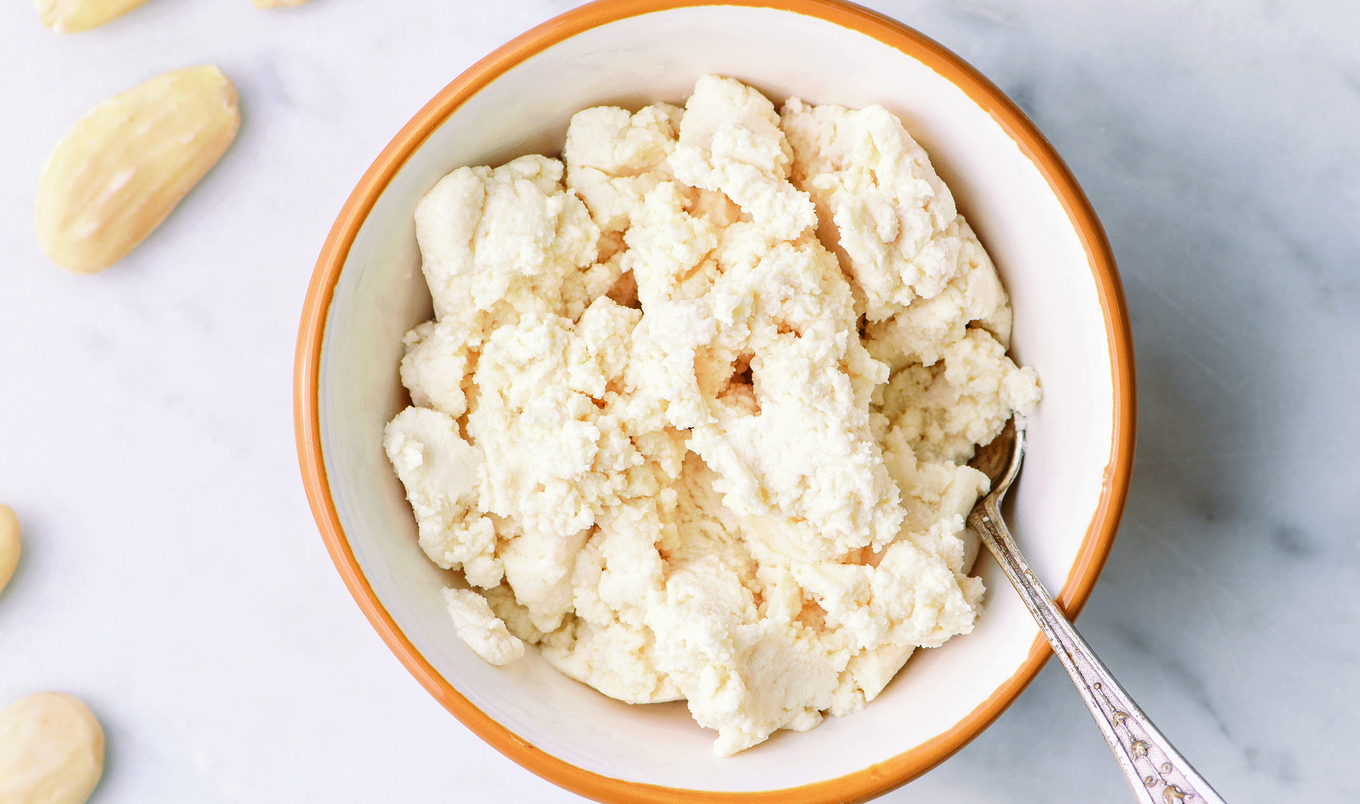 Three ingredients are all you need for this creamy, dairy-free cheese your lasagna, Instagrammable toasts, and desserts are begging for.
July 18, 2021
Who knew making light, fluffy, creamy vegan cheese was so simple? Don't skip on soaking the almonds, though in this recipe from Lisa Dawn Angerame's cookbook Wait, That's Vegan?—it's a crucial step in getting the best texture.
What you need:
1 cup whole almonds, soaked overnight, drained and rinsed
¾ cup filtered water, plus more, if necessary
½ teaspoon salt
What you do:
Into a blender, add almonds, water, and salt, and blend on low speed. As almonds break down, increase the speed. If needed, add a tablespoon or two of water, to help blend smoother. When ricotta is creamy, fluffy, and smooth, switch off blender.
Use immediately, or store in an airtight container in refrigerator for up to 3 days.
Photo credit: Alex Shytsman