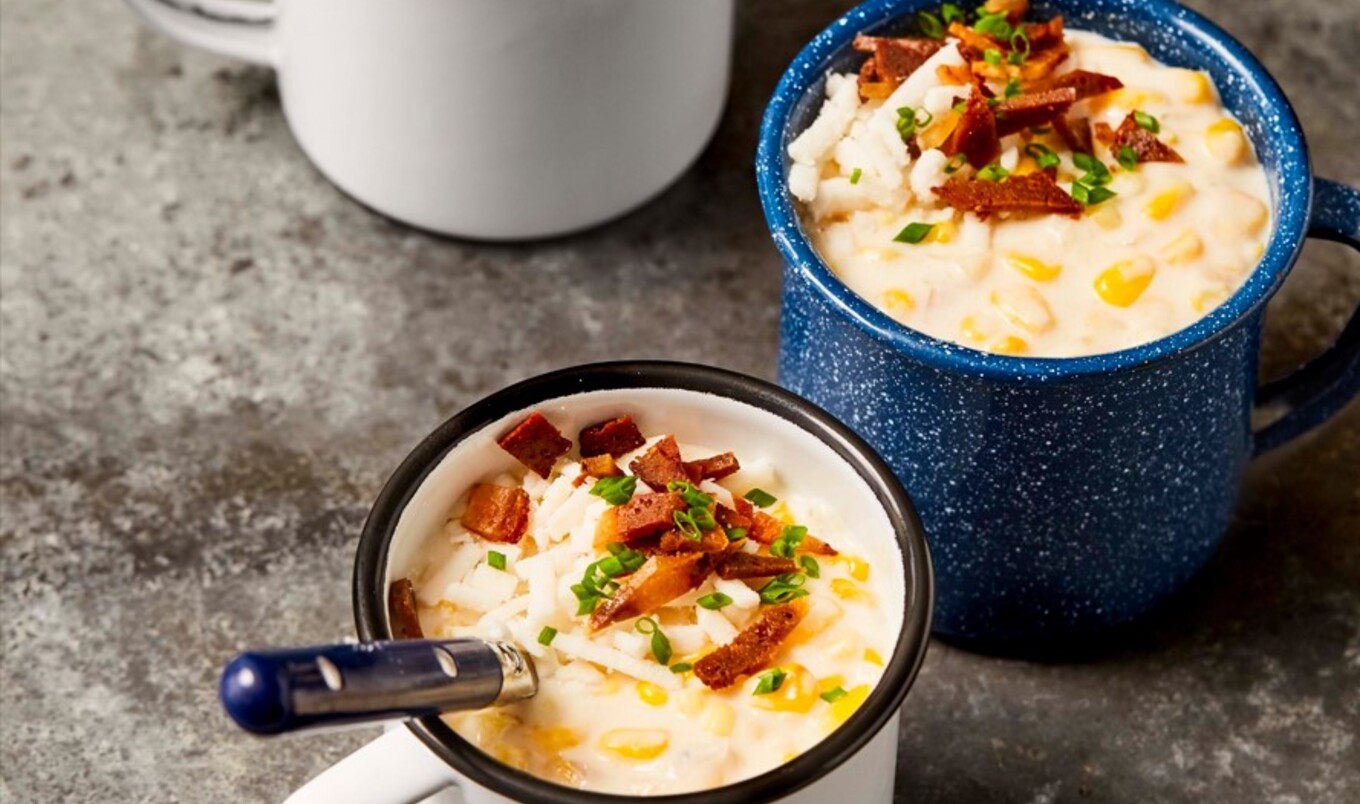 Looking for a more exciting side for your next barbecue or vegan fried chicken night? This smoky, creamy corn dish is sure to impress.
March 2, 2023
Choose your favorite smoky vegan bacon to use in this creamed corn recipe from The Herbivorous Butcher Cookbook. It makes a wonderful accompaniment to any barbecue style meal and comes together in less than 20 minutes
What you need:
3 tablespoons vegetable oil
5 slices vegan bacon, chopped
3 tablespoons vegan butter
3 garlic cloves, minced
¼ cup flour
2¼ cups unsweetened vegan milk
1 tablespoon brown sugar
¼ teaspoon salt
¼ teaspoon black pepper
2 (1-pound) bags frozen corn, thawed
1 cup shredded vegan cheddar cheese
1 tablespoon fresh chives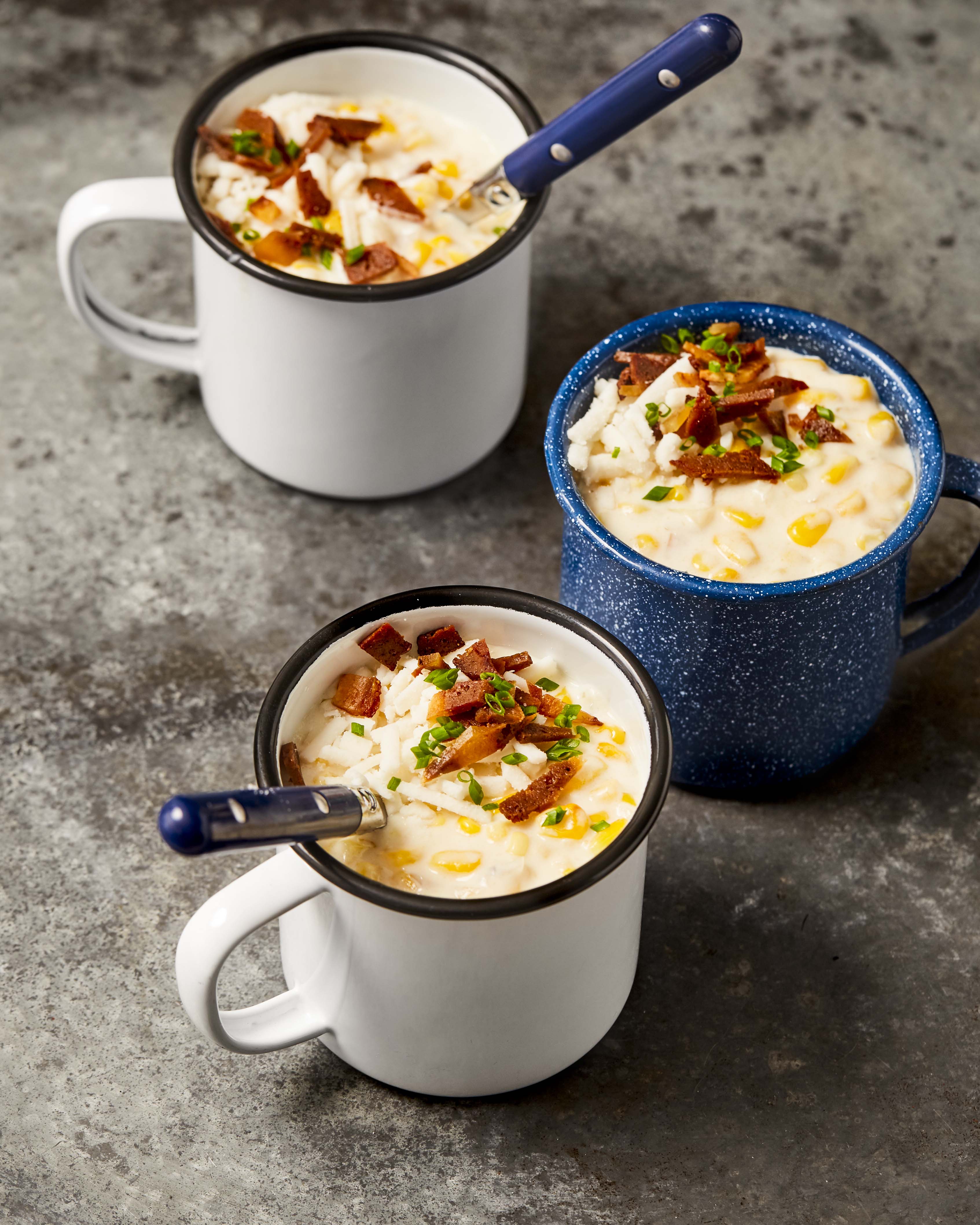 The Herbivorous Butcher
What you do:
In a large skillet over medium-low heat, warm oil. Once heated, add vegan bacon and cook until crispy. Remove bacon and set aside, reserving 1 tablespoon of bacon-infused cooking oil.
In a medium pot over medium-low heat, melt butter and add reserved bacon oil. Add garlic and shallots and cook for 2 to 3 minutes, or until fragrant. Add flour and cook until lightly browned, whisking constantly for 1 minute. Slowly whisk in milk and continue to whisk until thickened. Stir in sugar, salt, and pepper. Stir in corn, reduce heat, and simmer until thickened completely, 8 to 10 minutes, stirring often.
Ladle into serving bowls and garnish with vegan cheese, chives, and cooked bacon.