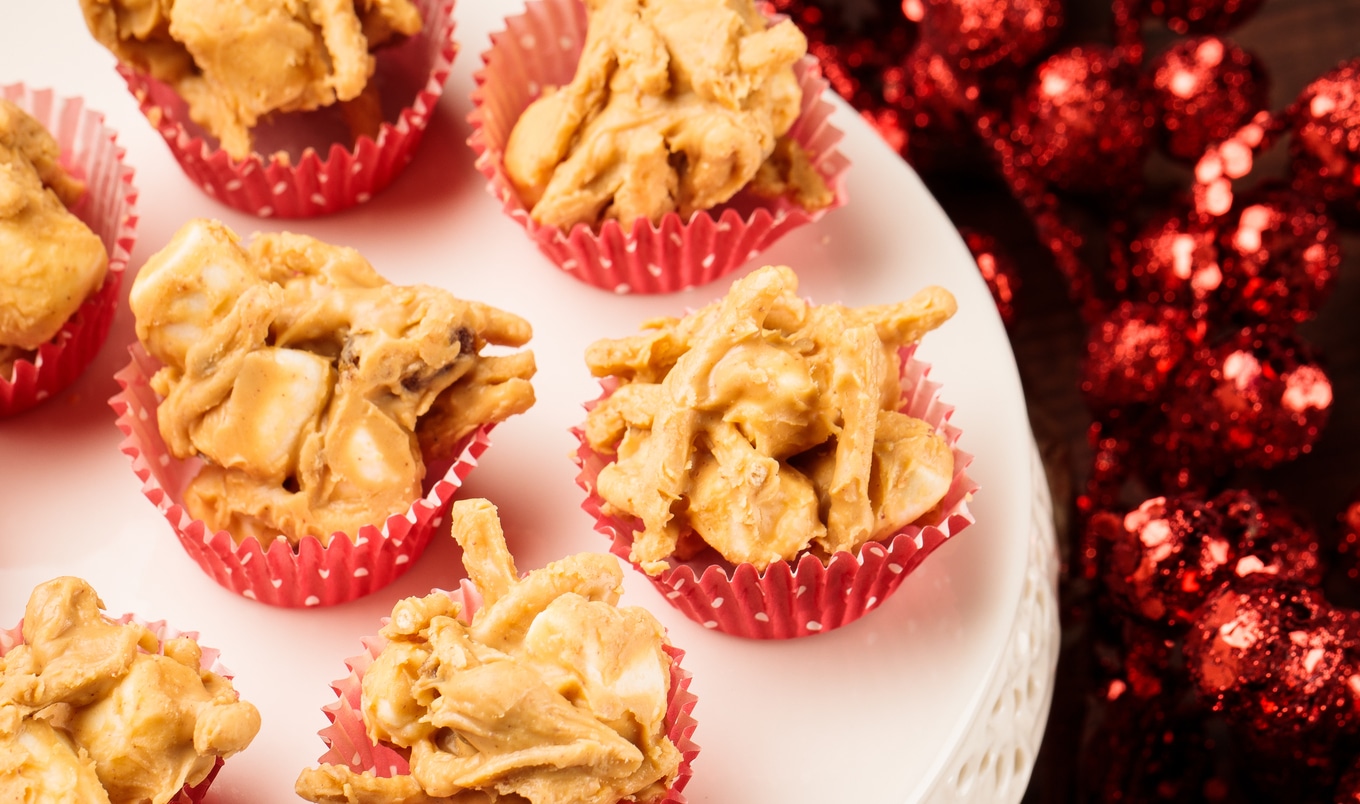 The sweet and slightly salty combination of butterscotch and peanut butter make these sweet treats absolutely irresistible.
December 21, 2020
Add an extra layer of flavor to these unconventional sweets from the Vegan Christmas and Cocoa cookbook by tossing in chopped, roasted pistachios or slivered almonds. Can't find vegan butterscotch chips? Try swapping them for vegan chocolate chips for a crispy peanut butter-chocolate treat instead.
What you need:
1½ cup vegan mini marshmallows
1⅓ cup store-bought crunchy chow mein noodles
1 cup vegan butterscotch chips
½ cup peanut butter
2 tablespoons vegan butter or margarine
¼ teaspoon salt
What you do:
In a large mixing bowl, combine marshmallows and chow mein noodles. Set aside.
In a double boiler over medium heat, combine butterscotch chips, peanut butter, butter, and salt and heat, stirring frequently, until fully melted.
Pour butterscotch mixture over noodle and marshmallow mixture and stir until all marshmallows are coated.
Drop about 1½-tablespoon portions of mix onto a parchment-lined baking sheet to create 28 stacks.
Allow to sit at room temperature for 1 to 2 hours, or until set. For faster setting, place in refrigerator for 20 minutes.
Photo credit: Vanessa Stump