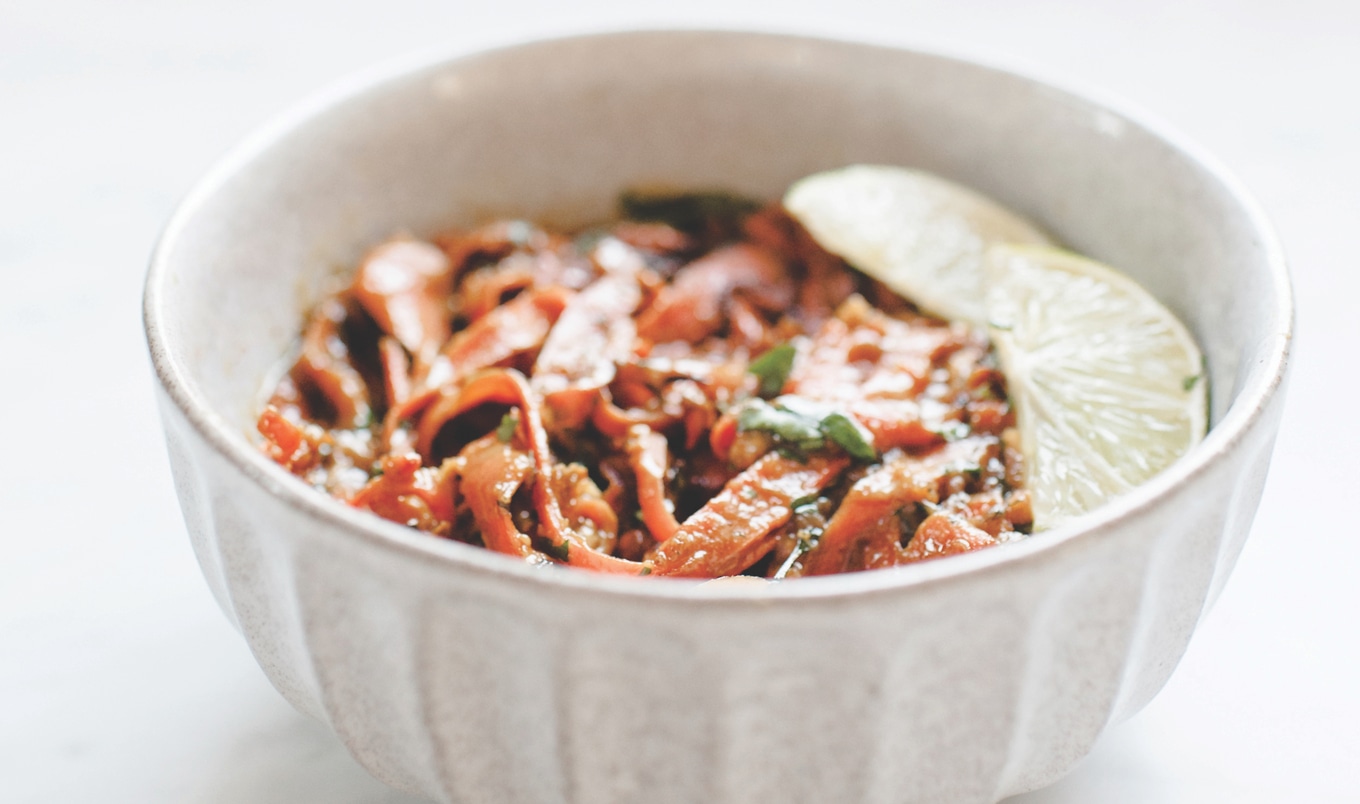 This simple, vegetable-forward dish takes just minutes to come together for a nourishing meal.
June 1, 2021
A deliciously rich almond butter sauce coats carrot noodles in this lighter take on Pad Thai from The Simply Real Health Cookbook. Add baked tofu or vegan chicken for an added protein boost!
What you need:
For the Pad Thai sauce:
¼ cup almond butter
½ lime, juiced
1 tablespoon tamari
1 tablespoon agave
¼ teaspoon turmeric powder
¼ teaspoon ground ginger
1 tablespoon olive oil
4 tablespoons water

For the noodles:
10 carrots, spiralized into noodles
¼ cup chopped cilantro
¼ cup chopped basil
½ lime, cut into wedges
¼ teaspoon salt
¼ teaspoon black pepper
What you do:
For the sauce, in a saucepan over low heat, add all sauce ingredients and stir occasionally for 5 minutes.
In a large skillet over medium high heat, add carrot noodles and cook until softened. Into two serving bowls, add noodles and pour warm sauce over top. Sprinkle with cilantro and basil, squeeze lime wedges over top, and serve.
Photo credit: Carina Skrobecki Photography