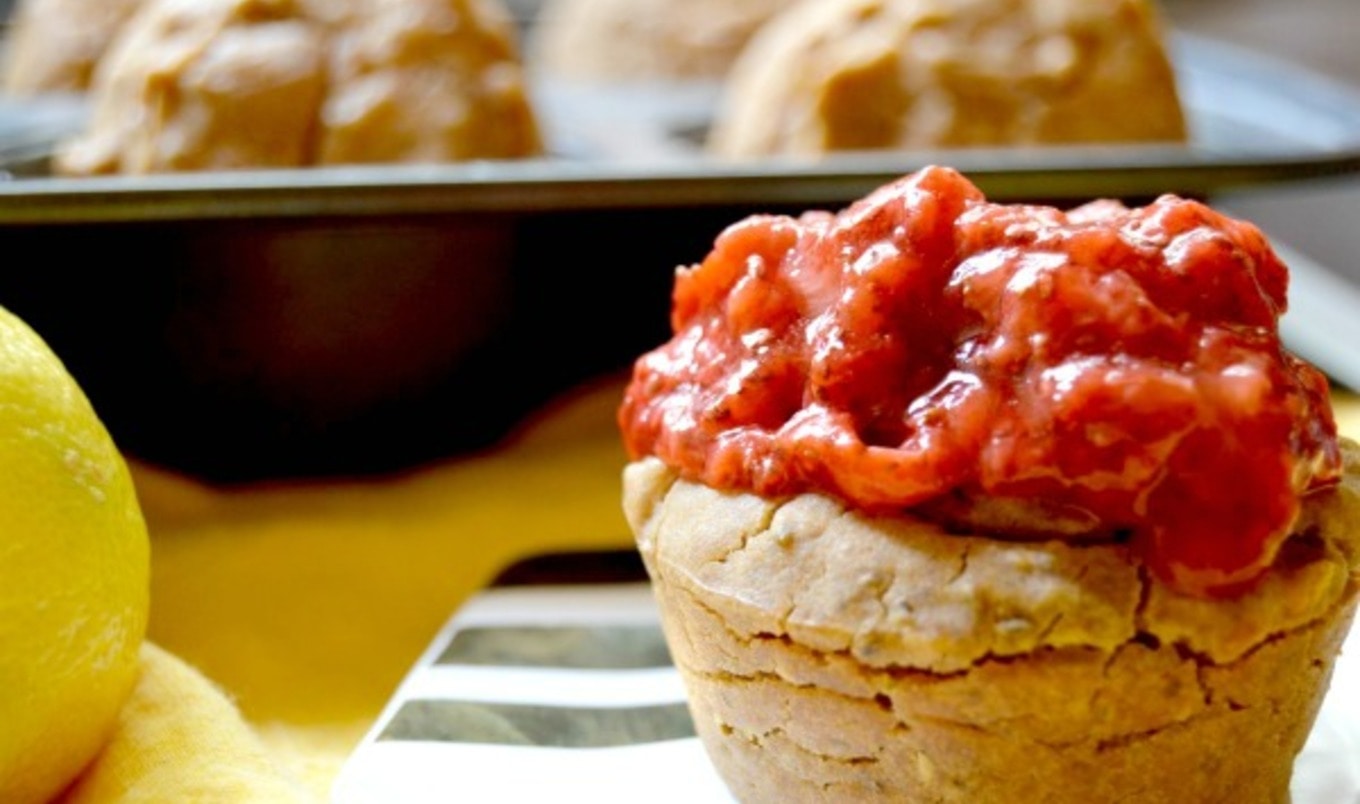 These muffins are the perfect breakfast or snack when you're on the go.
May 18, 2017
Muffins are delicious, but often they contain high amounts of sugar, fat, and additives. This recipe for Chia Lemon Muffins eliminates some of these unhealthy factors by using vegan butter, non-dairy milk, and chia in place of eggs. These plant-based nutrients mean the muffins are actually filling instead of being a "filler" food that leaves you hungry soon after you eat them, so grab one of these on your way out the door and feel confident that you'll be satiated until your next meal!
 
Serves 6
 

What you need:
1½ cups brown rice flour
¼ teaspoon baking powder
½ teaspoon salt
2 tablespoons chia seeds
6 tablespoons water
⅛ cup melted vegan butter
1 teaspoon vanilla extract
Juice and zest from 1 lemon
¾ cup non-dairy milk
½ cup brown sugar (or coconut sugar)
Muffin liners or 2 tablespoons olive oil to grease muffin tin
 

What you do:
1. Preheat oven to 350 degrees. In a large bowl, combine brown rice flour, baking powder, and salt.
2. In a separate bowl, combine chia seeds and water. Let set for approximately 5 minutes. In medium bowl, melted butter, vanilla, lemon juice and zest, non-dairy milk, and sugar. Add wet ingredients to dry ingredients and mix thoroughly. Stir in chia mixture. 
3. Fill a muffin tin with liners or grease with oil. Spoon batter into tins and bake for approximately 30 minutes, or until edges are browned. 
Photo by Jillian Glantz