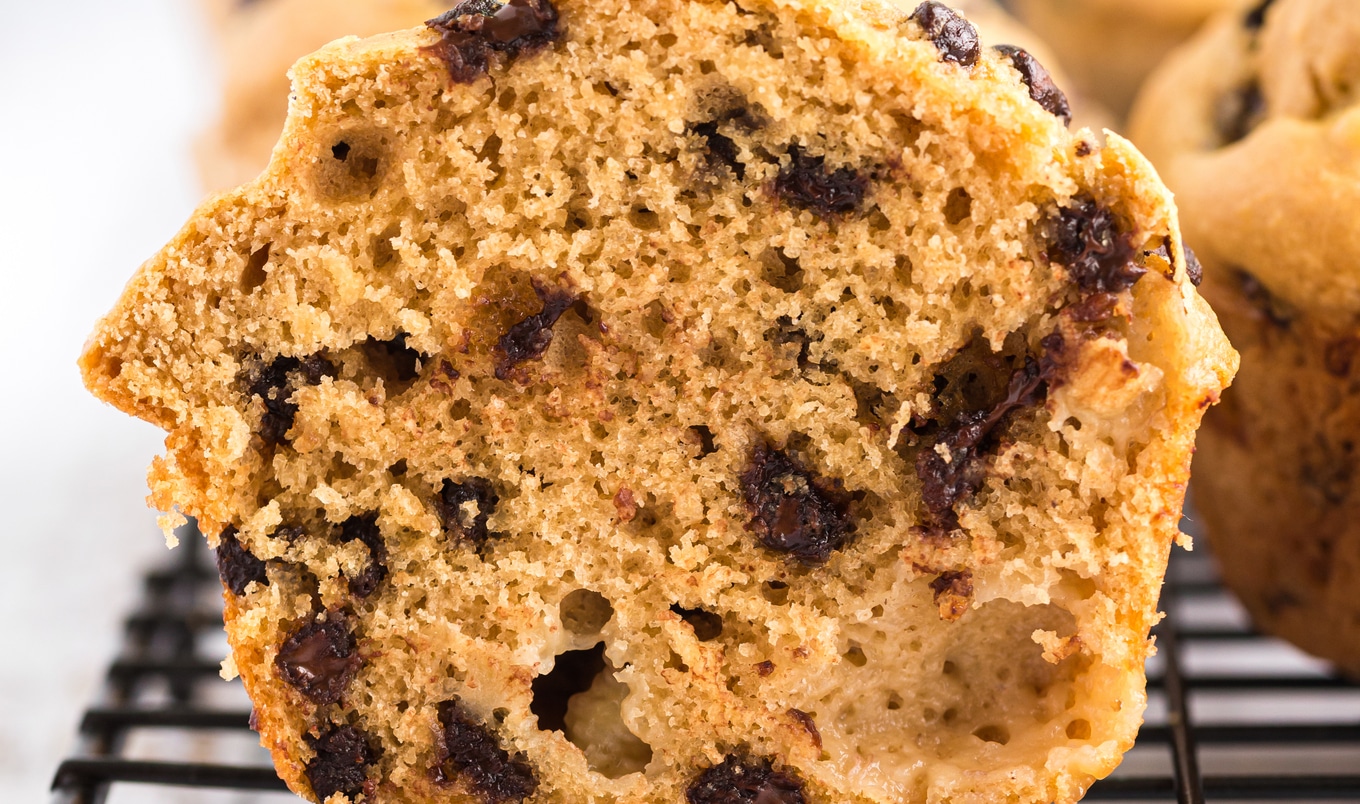 Each bite of these fluffy vegan muffins is packed with hearty whole grains and banana flavor.
July 30, 2023
These whole-wheat muffins from Dreena's Kind Kitchen are easily customizable. Add chopped toasted walnuts, pecans, or pistachios for extra crunch, swirl in your favorite nut butter, or add cocoa powder to the mix for a devilishly good double chocolate treat.
What you need:
2 cups wheat flour
1 cup almond meal
¼ cup coconut sugar
2 teaspoons baking powder
½ teaspoon baking soda
¼ teaspoon salt
1 cup plain vegan milk
⅓ cup maple syrup
2 teaspoons vanilla extract
½ cup diced ripe banana
¾ cup vegan chocolate chips
What you do:
Preheat oven to 350 degrees. Line a muffin pan with parchment liners.
In a large bowl, combine flour, almond meal, coconut sugar, baking powder, baking soda, and salt. In a separate bowl, combine milk, maple syrup, and vanilla. Add wet ingredients to dry and stir until just combined. Gently fold in banana and chocolate chips.
Scoop batter into prepared muffin liners and bake for 23 minutes, or until a toothpick inserted in center comes out clean. Remove from oven and let muffins cool in pan for 2 minutes. Then, transfer muffins to a rack to cool further.
For more recipes like this, check out: