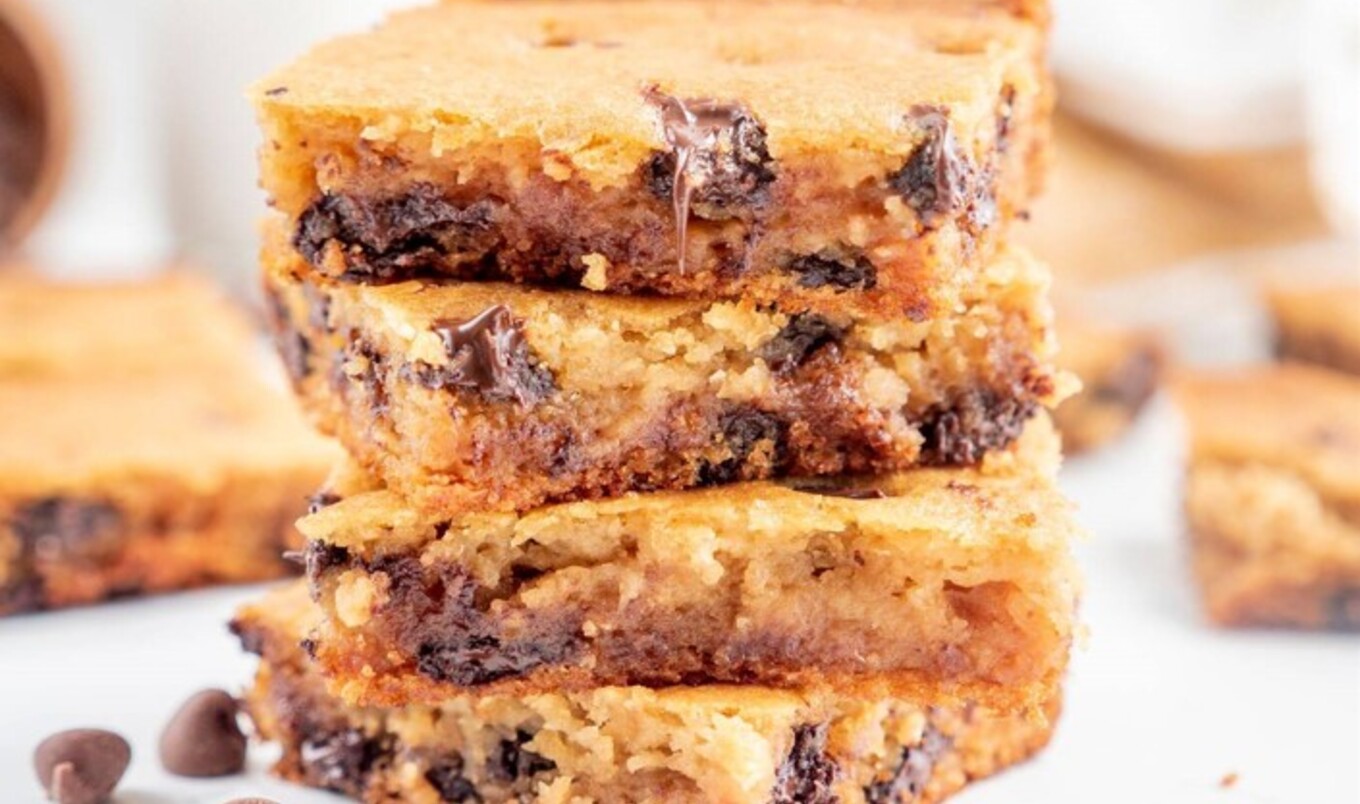 Feeling hesitant about beans in dessert? Don't knock it 'til you try it! These sweet and chewy chocolate chip blondies will win you over.
December 14, 2022
When cooked well, beans can add moisture and fudginess to baked goods like brownies and blondies—like these from the Mostly Plant-Based cookbook—while cutting back on the amount of fat and flour needed. Not only that, but beans add nutrients such as plant protein and fiber, making this a dessert with benefits.
What you need:
1 tablespoon flaxseed meal
3 tablespoons water
1 (15-ounce) can no-salt-added white beans, drained and rinsed well
½ cup rolled oats
⅔ cup coconut sugar
3 tablespoons coconut oil, melted
1 teaspoon vanilla extract
1 teaspoon baking powder
¼ teaspoon baking soda
½ cup dark chocolate chips
What you do:
Preheat oven to 350 degrees and grease an 8-inch square baking pan with cooking spray.
In a small bowl, combine flaxseed meal and water and allow to sit for 5 minutes.
Into a food processor, place flax mixture, beans, oats, sugar, oil, vanilla, baking powder, and baking soda, and blend until smooth. Fold in chocolate chips.
Into prepared pan, press mixture and smooth out until even. Bake for 30 minutes. Let cool completely before slicing into 9 squares.