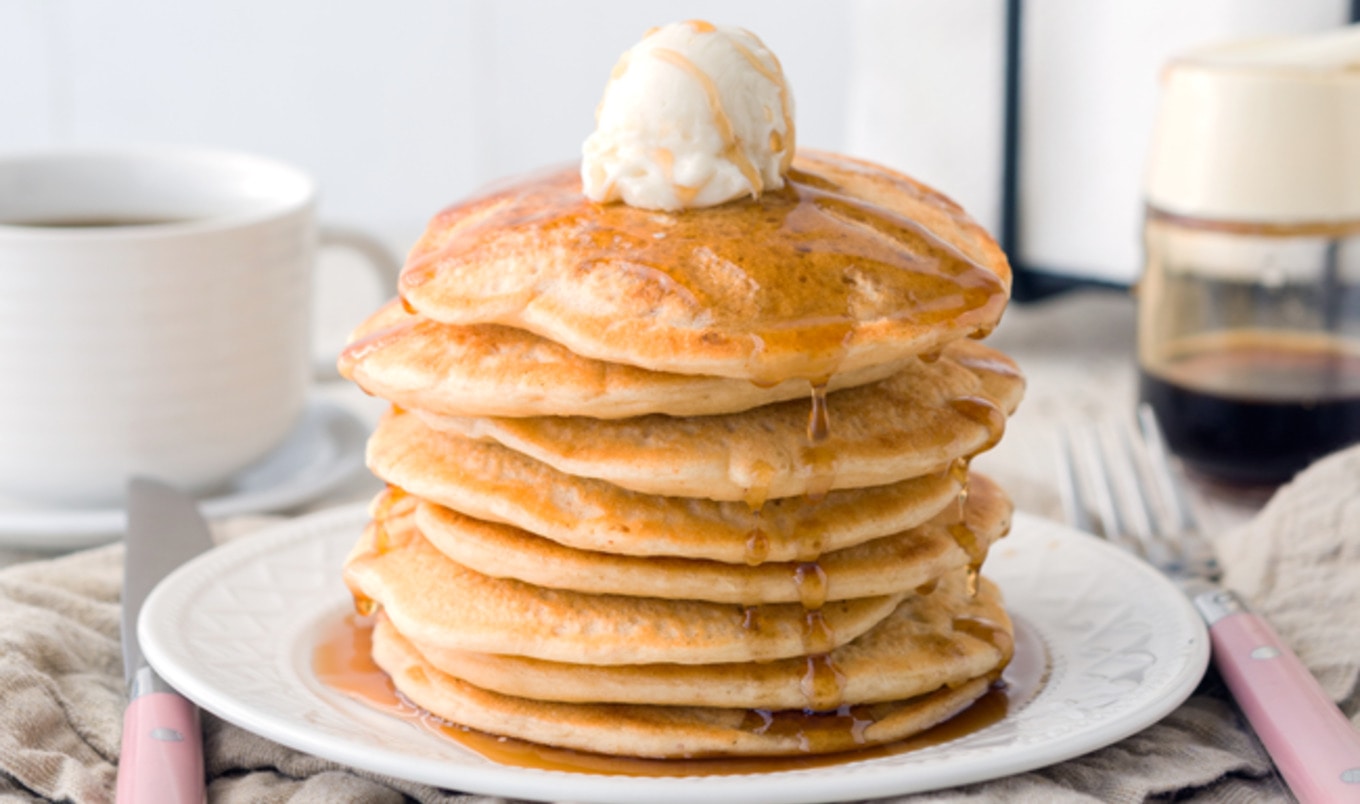 These vegan buttermilk pancakes are as fluffy and tender as they are nostalgic and mouthwatering.
September 26, 2021
How do you signal the start of the weekend? With a sumptuous plate of old-school pancakes stacked sky-high, of course. This three-step recipe from NYC Vegan is so simple that it'll be no time before you're whipping up piles of fluffy, buttermilk goodness to fuel your weekend adventures. The recipe says chocolate chips are optional, but we deem them a must.
What you need:
2 cups non-dairy milk
2 teaspoons apple cider vinegar
3 tablespoons canola oil
1 teaspoon vanilla extract
2 cups unbleached all-purpose flour
½ teaspoon baking soda
1 teaspoon baking powder
1 teaspoon salt
2 teaspoons sugar
2 cups non-dairy chocolate chips or fresh fruit, optional
What you do:
1. Into a medium bowl, add milk and vinegar. Mix well and set aside to thicken for 5 minutes. Whisk oil and vanilla into the milk mixture.
2. Into a large bowl, add flour, baking soda, baking powder, salt, and sugar, and combine. Add milk mixture to the flour mixture and whisk until the batter is just combined, being careful not to overmix.
3. Heat a frying pan over medium-high heat and spray with non-stick cooking spray. Ladle ¼ cup of the batter into pan and sprinkle on chocolate chips or fruit (if using). When bubbles begin to set around edges of pancake, after approximately 2 minutes, flip and cook 2 to 3 minutes on the other side. Repeat process with remaining batter and serve immediately.